Picture an old, run-down warehouse district with an eclectic population of artists and creative, intellectual types. Crane Davis, retired Time Magazine writer who now calls Catskill in the Hudson Valley home, was one of them. It's the late '70s, and these residents lived in the industrial area where there were just a few 3-story residential walk-ups and mixed-use buildings. The group took up illegal residence in the lofts while struggling manufacturing companies occupied ground floors during the day. 
 One evening, the group was hanging out at one of their community loft parties, where they got together and discussed current events, shared personal news, voiced opinions, and developed friendships. On this night, the conversation surrounded a particularly distressing rumor they'd been hearing about — the [then-recent] interest of developers in the area. In a clever ruse concocted to dissuade these developers from encroaching on their turf, the acronym "DUMBO" was suggested, standing for "Down Under the Manhattan Bridge Overpass." It was one of two suggestions presented to the community, where DUMBO won by a landslide. 
Fast forward to the late '90s and early 2000s when DUMBO began flying, due to a man named David Walentas and his development company Two Trees Management, who bought the entire neighborhood and had a vision of modernism. Walentas himself is a classic rags-to-riches story, but has amassed nearly his entire fortune – now valued at $2.3 billion – with DUMBO's highly successful transformation.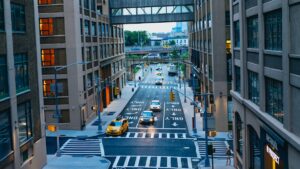 Though borders are sometimes disputed, the area is just 32 acres of land with Brooklyn Bridge Park at the north end and Brooklyn Heights to the south, while Vinegar Hill borders the east and the Brooklyn Bridge on the west. DUMBO is now known as one of the most opulent, sought-after neighborhoods in Brooklyn, with its artsy vibe and creative personality attracting a younger, vogue crowd. Bought for $6/per square foot, today DUMBO real estate has a median price of over $1,600/ft², according to RealtyHop.
Groundbreaking Project 
At 29 Jay Street in DUMBO, where a two-story warehouse used to be, new construction began on the first brand new ground-up commercial building in 100 years. When completed, the building will have 11 stories and expand over 250,000 square feet. Of course, the construction couldn't have happened without cooperation and approval from the City Planning Commission and the Landmarks Preservation Commission. 
Edward J. Minskoff, the World Financial Center developer with Olympia & York USA, and J.P. Morgan Global Alternatives bought the property in March 2020 for $61.5 million. Once completed, the building will be perfect for the new technology companies that have recently boomed in DUMBO's warehouse district. Minskoff also hopes to appeal to bordering suburbs like Brooklyn Heights, Vinegar Hill, and Williamsburg. It is the most exciting for him in his 40+ years of office development, according to Minskoff.
DUMBO Real Estate
In recent years, DUMBO has become one of the chic yet nostalgic areas in New York City, with real estate now topping Brooklyn's most expensive neighborhoods list. In addition to dozens of tech startups, DUMBO is home to Etsy Global Headquarters at 55 Washington Street and many other ultrahip businesses.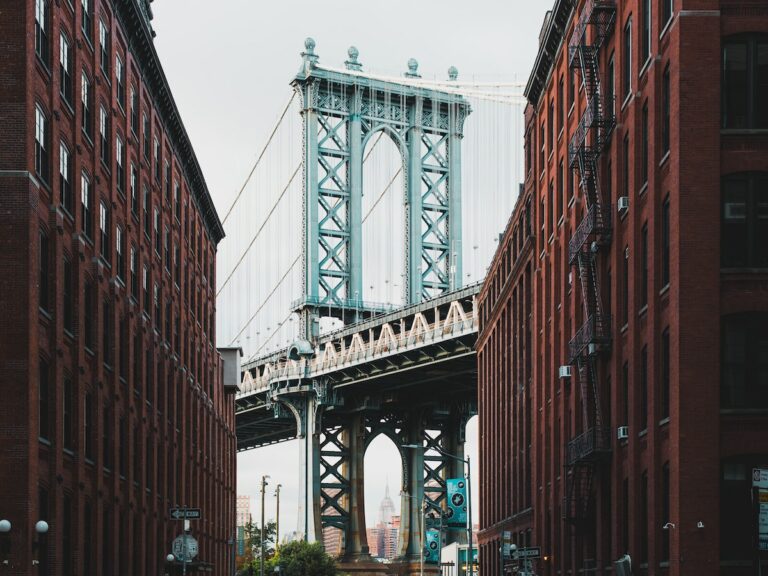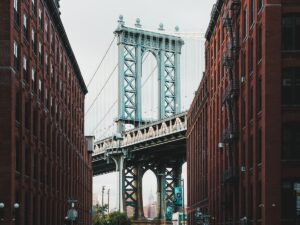 DUMBO also has some of the most expensive dwellings in Brooklyn, including condo units at 30 Front Street by Fortis Property Group. The asking prices for the apartments will be an average of $2,203/ft². The top two penthouses will be more than $3,000/ft², with over 4,200 square feet of space. 
In fact, over the past two decades, over 2,400 units, worth more than $4.3 billion, have been developed in DUMBO. 
The Clocktower Building and Robert Gair 
You can hardly talk about DUMBO history without mentioning Robert Gair. In fact, DUMBO was known for a short time as Gairsville.  
Robert Gair from Scotland was an inventor, developer, and visionary who immigrated to the United States at the age of 14. He invented corrugated cardboard in 1870 and patented the machine for creating the cardboard box in 1879, marketing the paper products right when packaged foods became prominent, and was incredibly successful. He owned 55 Washington Street, home to the famous indie-owned company Etsy now, and multiple other properties in DUMBO.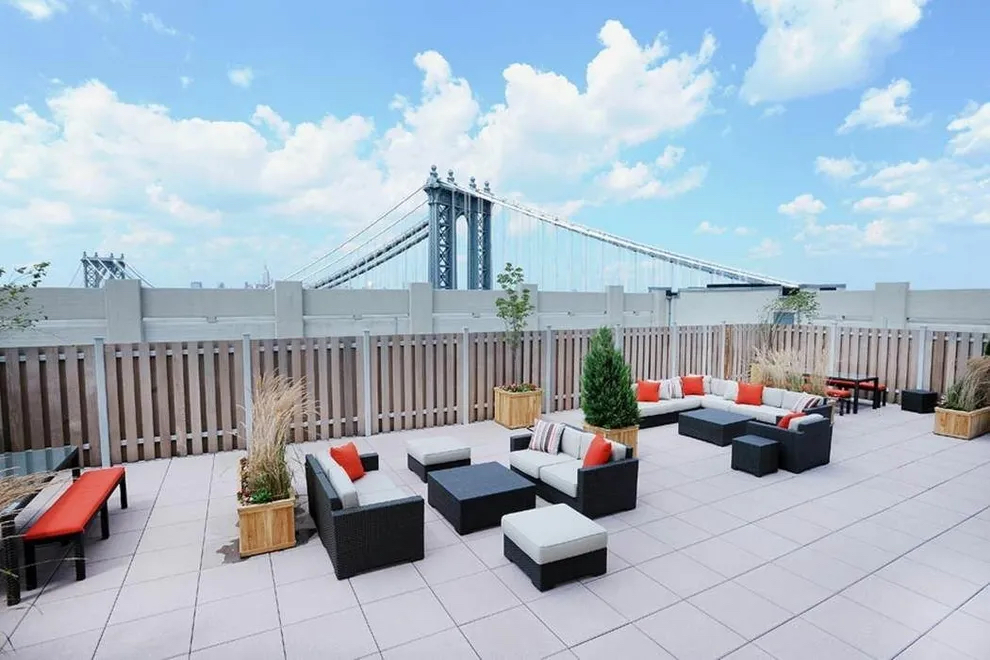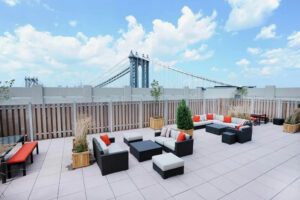 As a real estate developer as well, he developed much of the town. In 1914, the iconic Clocktower Building at 1 Main Street was built as an industrial building for Gair. It was known as the tallest reinforced concrete building in the world at that time and boasted 275,000 square feet of space. In 1998, Clock Tower was converted to luxury condos, and it now has some of the most expensive real estate in the area. The penthouse apartment, spanning 7,000 square feet, sold at a record $15 million in 2015. 
A Final Noteworthy Event  
Finally, DUMBO is home to the Great DUMBO Drop, an annual street festival event celebrating its community. The festival usually happens in late September and early October. It began in 2017 as a promotional event for shopping outlets in DUMBO. Today, the street party is entertaining and fun, but with a different goal, to help fund local schools. With its Belgian architecture and cobblestone streets, it's just one more thing that adds another touch of charm to DUMBO.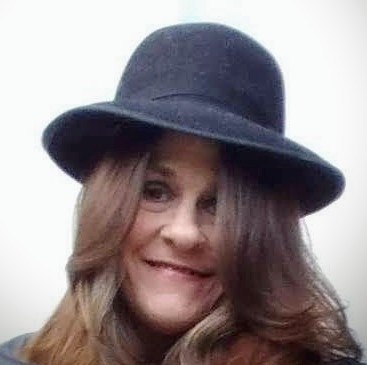 Rochelle Harris is a passionate writer originally from Phoenix, AZ. who credits her success to integrity and determination. She has a great sense of humor, loves music and her family, and writes fiction and poetry in her spare time. She is excited about the New York experience and lifestyle! Follow Rochelle on Twitter at @LinguisticAnRky or get in touch at [email protected]