Long Island City Basics
Welcome to Long Island City, the former industrial neighborhood with a beautiful skyline! When people think of Long Island City, they usually imagine it's "diet Manhattan" due to the tall towers, great food, and emerging business centers. This is a pretty accurate way to describe the neighborhood, but the people here have transformed the neighborhood into something unique and welcoming.
History of Long Island City
Long Island City was incorporated as a city in 1870 and included the neighborhoods of Astoria, Sunnyside, Hunters Point, and more. In 1898, it became part of the Greater City of New York as part of the borough of Queens, becoming separate from the surrounding neighborhood as beacons of industry rapidly developed here.
Until the mid-20th century, LIC was a working waterfront, with many factories and industrial buildings. These factories began to be abandoned in the 1970's thanks to NYC's pivot away from the industry. Most of the area remained empty until revitalization efforts began in the 1990s. Soon, people started flocking to the area, and developers took notice, building the large, luxury skyscrapers that decorate the neighborhood today. Now LIC is full of art, bars, and waterfront restaurants.
Where to Shop in Long Island City
View this post on Instagram
LIC is a popular place with many fun shopping opportunities. Some of the best include:
Fine Art Frameworks
This picture frame shop has been open since 1996, predicting the neighborhood's obsession with art. The works sold here are eccentric and will add a touch of flair to your home.
Kitchen Plus More
This home goods store has everything you could need for a house or apartment. They offer supplies for kitchens, bathrooms, and living spaces, as well as fixtures for home improvement projects.
Bike and Spin
This full service bike shop sells full bicycles, accessories, and even repairs your ride. They are fast, reliable, and their prices are extremely affordable.
Museums and Galleries of Long Island City
View this post on Instagram
LIC has a rich arts culture. Some of the best places to see this art are:
MoMA PS1
This branch of MoMA has a ton of art from famous painters as well as up-and-comers. Everyone who lives in NYC gets free admission.
Culture Lab LIC
This gallery and performing arts space is right on the water, and is one of the most fun venues in the neighborhood. They always have something new going on.
Flux Factory
This gallery and performance space is so popular that they have expanded to Governor's Island, where they have special performances and events.
Where to Eat in Long Island City
View this post on Instagram
LIC has a ton of great places to eat. Some of the best include:
American Brass ($$)
This classic American restaurant is known for their shrimp cocktail, roast chicken, and their strip steak. They also have an amazing brunch menu.
Jora ($$)
This Peruvian restaurant has delicious delicacies like anticuchos, pastel de choclo, and grilled octopus. They also have a number of specialty cocktails.
Shi ($$)
This Asian fusion restaurant features great views of Manhattan and the East River. With both raw and cooked food, and a stellar wine list, this place is perfect for a date night.
Bars of Long Island City
View this post on Instagram
LIC has a ton of great places to kick back and grab a drink.  Some of best include:
Fifth Hammer Brewing Company ($)
This large brewery is lined with barrels, and has tons of beer on tap. Some of their best beers include the Cloak Spell dark lager, Frostline winter ale, and The Sound of Silence double India pale ale.
Lost in Paradise ($$)
This fun cocktail bar has bright, flavorful drinks and food. Some of their best cocktails include the Paradise Mojito, Smokey Margarita, and the Berry Bloom.
The Beast Next Door ($$)
This bar and café has a ton to offer, including one of the best happy hours in the city. It features reduced price drinks and an extensive raw bar.
Where to Live in Long Island City
LIC is an extremely popular place for people who want to live close to Manhattan. Some of the best homes include:
Citylights
This stunning condo was one of the fist major developments in the neighborhood during the revitalization. It has a fitness center and a roof deck.
The View at East Coast
This waterfront condo is a coveted place to live due to its floor-to-ceiling windows, large rooms, and private balcony space.
Vernon47
This new condo is small, but mighty, with spacious homes and private balconies. Additional amenities include a fitness center, roof deck, and bike room.
Murano
This eclectic condo is seen as a work of art, and its residents enjoy large homes that are flooded with natural light. Many homes come with private patios that face the water.
CORE23
This red brick building matches the industrial past of LIC, while also offering modern luxury living. This condo includes a roof deck, fitness center, and top-of-the-line appliances.
Traveling in Long Island City
LIC is a pretty big neighborhood, but it's fairly easy to navigate. Some of the best ways to get around include:
Trains
The NYC subway system provides access to LIC via the E, M, N, R, W, and 7 trains.
Buses
The bus system services most of the neighborhood. Lines include the B32, B62, Q39, Q66, Q67, Q69, Q101, Q102, and Q103.
Ride Shares and Bike Rentals
Since there are many major arteries between Queens, Brooklyn, and Manhattan here, driving is extremely popular, though traffic can get a bit hectic. Ride shares are very popular, and there are even several Citi Bike docking stations for your convenience.
---
Long Island City isn't a new neighborhood, but it has grown rapidly in the last 20 years, and will continue to do so as more buildings, art, and restaurants make their way across the East River. This neighborhood is diverse and full of culture, which is why New Yorkers and tourists alike love this place. Long Island City is quickly becoming the most popular neighborhood in Queens, and it's definitely worth checking out.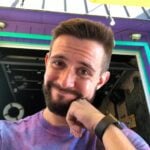 Russell is a writer and comic based in New York City. His plays have been featured at Penn State's Cultural Conversation's Festival, The NYC Thespis Festival, and Imaginarium's Inaugural Theater Festival. Follow him on TikTok and Instagram @pooleparty528