New York City's Rockaway Beach was once a hidden gem. But over the last decade, it's become a popular summer destination for New Yorkers and travelers alike. Located just an hour away from Manhattan by car, the Rockaways seem to form a part of a different world. The neighborhood's quiet streets resemble more of a fishing village than the concrete jungle that is New York. 
Located along Jamaica Bay, Rockaway Beach offers a convenient escape from the suffocating summers in the city. As the only true beach community in NYC, its expansive, high-tide oceanfront has attracted a number of amateur and semi-professional surfers from all parts of New York. 
Surf-related commerce such as the Rockaway Beach Surf Club and the Rockaway Brewing Company has started to pop up, accommodating the rise in surf culture. Despite new business ventures being introduced into the community, the Rockaways is still among the city's poorest, with an 18% poverty rate. 
In Far Rockaway, the percentage of people living in poverty reaches 25%, and in Edgemere, 34%. Four-star hotels, chic bars, and luxury apartments are starting to line the streets of Beach 69th Street and Rockaway Beach Blvd., further encouraging enchanted newcomers to plant their roots. 
However, as with any simultaneous surge in development and migration, the question remains whether these seemingly positive changes will improve the existing community or eventually push it out. 
Climate Gentrification and Hurricane Sandy Redevelopment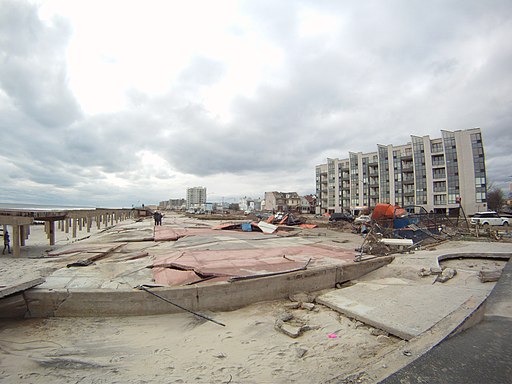 In 2012, Hurricane Sandy quite literally took the East Coast by storm, resulting in the deadliest and most destructive natural disaster in the Atlantic that year. Although located much farther north than the southern states, New York was hit hard, sustaining an estimated $19 billion in damages. 
With the support of FEMA, city and state governments implemented retreat programs that relocated coastal residents living in low-lying areas where they would remain susceptible to rising sea levels. The city spent approximately $350 million on home buy-outs across 800 homes designated as high-level risk and damage.
Demographic information on the Hurricane Sandy buyouts is scarce, but studies suggest that retreat programs often worsen existing inequalities within a given community. 
Rice University published a study in 2020 examining 40,000+ FEMA-funded buyouts. Researchers discovered that over time, federal buyout assistance has become increasingly focused on white neighborhoods. Secondly, residents of color within those communities receiving buyout assistance were much more likely to accept buyouts than their white counterparts. 
As the effects of climate change spread beyond the equator and into the northern parts of the world, it's worth noting that climate-related studies continue to suggest white residents receive more government assistance in the rebuilding and recovery of natural disasters than non-white residents. 
As a result, racial and ethnic minorities are being pushed out of the places they once, and perhaps for a long-time, called home. Activists in the Rockaways have started to monitor and advocate for the regulation of climate gentrification in their neighborhoods to avoid further displacement. 
Controversy Around the Resilient Edgemere Community Plan
Four years after the initial buyouts, the city announced a new initiative to purchase damaged homes near the coast. The Resilient Edgemere Community Plan was intended to relocate residents to newly built homes on higher ground and convert bought land into marshland as a way to mitigate future storm damage. 
Once this new plan was introduced, many homes in Edgemere as well as other parts of the Rockaways, were no longer eligible for repair assistance from the Build it Back program, NYC's signature Hurricane Sandy relief program. As a result, many Rockaway residents felt like a buyout was their only option, prompting the sale of their homes and relocation to other parts of the city. 
Community leaders, such as Dr. Edward Williams, president of Regional Ready Rockaway, have expressed their disapproval in regards to the lack of support for residents who would rather remain in their native communities. As director of the disaster preparedness organization, his professional assessment is that the Resilient Edgemere Community Plan is contributing to further gentrification in Far Rockaway. 
"How can you embrace rebuilding, when you have a part of your community that is still impacted economically, physically and socially as a result of Hurricane Sandy?" said Williams to the Guardian. "You have this infusion of development taking place, but who's going to benefit?"
President of the Edgemere Community Civic Association, Sonia Moise, agrees with Williams in that she believes the community plan's emphasis on buyouts strengthens historic inequalities between rich and poor in the Rockaways. "I feel that they are trying to push out many of the residents [of Edgemere]," she told the Guardian.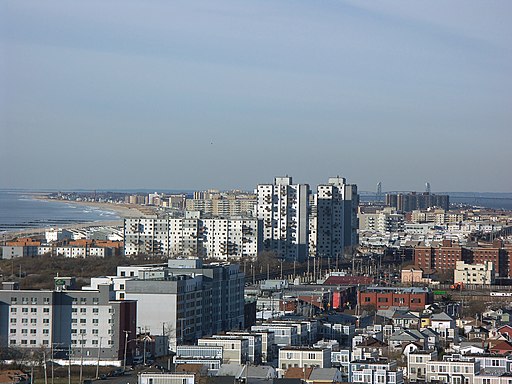 Edgemere is a majority Black coastal community where 34% of residents live below the poverty line. Just a 20-minute drive west lies Breezy Point, a gated community where the average annual household income is $152,227.
Do recent developments prompt growth or risk gentrification?
Arverne by the Sea
Arverne by the Sea is one of the largest and sturdiest developments in the Rockaways. The 120-acre master-planned, mixed-use community was designed to withstand water, wind, and fire damage. After Hurricane Sandy devastated the Rockaways in 2012, Arverne by the Sea remained largely intact, prompting inlanders to relocate to the beachfront community in droves.  
The large-scale waterfront development includes a Super Stop and Shop, a YMCA, and a variety of restaurants and retail stores. Its commercial entities accommodate surf culture and support those looking to escape the hustle and bustle of Manhattan. 
Although many have found ease and convenience in the Rockaways, the migration of surfers into the beachtown has placed a strain on the community's long-standing local businesses. 
When asked about the retail developments at Arverne by the Sea, Far Rockaway resident Walther Guerrier tells Tia Tijhani in a Medium Article, "It has introduced these 'trendy' hipster-type stores that take away from the preexisting deli and bodega types in the community." 
Arverne residents enjoy all the amenities a beachfront community provides, without having to sacrifice proximity to Manhattan. Newcomers get the best of both worlds. 
The Tides
Within Arverne by the Sea, you'll find the Tides, an eight-building luxury apartment spread located above cafes and shops. Its owners advertise the new residential development as "spacious, modern, amenity-rich apartments offer[ing] beachfront living with all the convenience of the city." Apartments range from $3,000 for a 940 sq. ft. 2-bed, 2-bath, to $3,750 for a 1,186 sq. ft. 3-bed, 2 bath.
According to Zumper, the average rent for a 2-bedroom apartment in Rockaway Beach is $2,425. Objectively speaking, rents at the Tides aren't that much more expensive than the citywide average. 
However, the number of developments and the rate at which they have been sprouting up could be contributing to the high-rental rate of $2,425. Just two years ago at the beginning of 2020, the average rent for a 2-bed in the Rockaways was $1850. 
Rockaway Hotel and Spa
Having opened just two years ago in September of 2020, the Rockaway Hotel and Spa host 53 guest rooms and 8-long stay residences. Although it's not a huge development, it's certainly a popular one, allowing for the 4-star hotel to charge its guests upwards of $300/night. 
According to LinkedIn, the luxury hotel and spa employs somewhere between 51 and 200 employees, but there's no way to tell if these employees are originally from the Rockaway community or if they're recruited from other cities. 
The NYC Ferry
The NYC Ferry released the Rockaway Rocket, a new summer pilot for reserved, direct service between Wall Street/Pier 11 and Rockaway on weekends and select holidays. City dwellers who prefer an ample beachfront with fewer people than Coney Island can now head to the Rockaways for just $8.00 a ticket. 
Facilitating the entry of newcomers to the Rockaways could certainly bring new business opportunities and strengthen the tourism sector, but with the Rockaways' charming appeal, more and more tourists are interested in permanently relocating. Migration to new neighborhoods can be a benefit, but in the case of ferry routes expanding to the Bronx, concerns over gentrification also arose.
How this influx of new residents will shape the future of the Rockaways is up for discussion, given that some parts of the Rockaways, such as Arverne and Rockaway Park, are witnessing notable development, while others, such as Edgemere and Far Rockaway, are experiencing significant erosion. 
Programs such as the one implemented by Citizens Bank in partnership with Rockaway Development & Revitalization Corporation make sure Rockaway residents aren't left behind in the midst of ambitious development. Still, it's hard to determine whether targeted workforce development programs (as deliberate and clever as they may be) are enough to compensate for the negative impacts of gentrification—both man-made and climate-related. 
Decentralization of New York City and the Future of Rockaway Real Estate 
As the Rockaways become an increasingly popular place of residence for surfers, retirees, and city-dwellers looking for a laid-back vibe, community leaders must cautiously mitigate the effects of gentrification. Real estate in the Rockaways has nearly doubled in the last decade.
With Hurricane Sandy having left many homes in disrepair and its owners forced to agree to government buyouts, long-time Rockaway residents are being placed between a rock and a hard place.
The recent, yet widely accepted work-from-home employment model will likely contribute to further interest in living in the Rockaways. New York City hasn't lost its charm, but it has undoubtedly experienced significant decentralization, encouraging local residents to move further east and experiment with surfing and coastal living.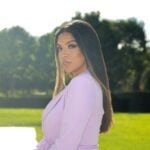 Vivian Tejada is a freelance real estate writer from Providence, RI. She writes SEO blogs for real estate, travel and hospitality companies. She's passionate about the future of work and helping Latin American freelancers achieve time, location, and financial freedom. When she's not writing you can find her at the gym, a family cookout, or at brunch with her girls. Follow her on Linkedin to learn more.