Hudson Yards is a luxury neighborhood that began construction in 2012 and is likely to be fully completed in 2024. However, those visiting might assume that the neighborhood is already complete, as there are a ton of places to drink, drink, and be merry. Both residents and locals, alike, flock to Hudson Yards seeking a lavish experience that only a new neighborhood in the Big Apple can provide. What are these experiences? CitySignal has found the best of Hudson Yards, so anyone who wants to drop in can get the full experience.
What to Eat in Hudson Yards
View this post on Instagram
Wild Ink ($$)
This Asian-American restaurant offers seasonal dishes inspired by the international travels of its chefs. They serve everything from sushi to dim sum, and they even have live music that guests can enjoy with their meals. Fancy, but not fussy, this place is perfect for casual date nights or a hangout with friends.
Electric Lemon ($$$)
Known for its amazing brunch menu, this place serves up delicious omelets, pastries, and goodies made from clean ingredients sourced from local farmers, artisans, and growers. They have specific menus for the holidays like Thanksgiving, Christmas, and New Year. This establishment is ideal for celebrations like birthdays and anniversaries.
Hudson Yards Grill ($$)
This good ole fashioned American restaurant has some upscale twists to it. Their cocktail menu has some truly unique items, and their plates are colorful and delicious. This restaurant even has rooms for private events and parties. This place is the epitome of contemporary American cuisine: rustic yet classy.
Estiatorio Milos ($$$$)
This Mediterranean restaurant is one of the best in the city, especially when it comes to its raw bar. This place is full of seafood experts and fresh ingredients, guaranteeing a delicious meal for those who choose to dine here. The meals in this establishment are a work of art, and every bite demands to be savored.
Queensyard ($$$)
This contemporary restaurant serves a mixture of American and English cuisine. The secret garden they have is perfect for a casual drink, while the main restaurant space is ideal for a cozy meal with close friends and family. The food here is amazing, with favorites like grilled octopus and lamb porterhouse.
Leña at Mercado Little Spain ($$$)
This Spanish restaurant is cozy and full of delicious foods like their famous paella de gamba roja and pollo a la brasa. The vibe of this restaurant is bright, so much so that having a bad time here is nearly impossible. Part of the Little Spain family, this restaurant specializes in grilled foods, making this a delicious spot for lunch or dinner.
Spanish Diner at Mercado Little Spain ($$)
Another member of the Little Spain family, this place is a bit more casual than the other restaurants mentioned on this list. That said, the food found here will warm any heart, as the menu is filled with decadent comfort foods. Specializing in breakfast food, this place is perfect for seeking a more relaxed atmosphere or a quick bite before they get back to work.
Bars of Hudson Yards
View this post on Instagram
The Bronx Brewery ($$)
One of the most famous breweries in the city, Bronx Brewery has opened a location at Hudson Yards, bringing the party to a new part of Manhattan. The taproom is attached to a specialty kitchen that serves up cast-iron skillet nachos. This, along with the great drinks and fun vibe, make this establishment one of the most fun places in Hudson Yards.
Ana Bar and Eatery ($$)
This bar/café/restaurant is perfect for those seeking a quick bite or a drink before an event. Their cocktail menu is sprawling, and they serve delicious and healthy food to go alongside it. Even their pizzas are loaded with veggies, making this place a refreshing alternative to the fine dining establishments in Hudson Yards.
Bar Celona ($$$)
This cocktail bar can be found in Little Spain, and is full of fun cocktails that will make anyone's taste buds go wild. They have entire sections on their menu for gin, sangria, and vermouth, all of which make for some amazing cocktails. They also serve food straight from the Leña kitchen, so guests can snack while they drink.
Peak ($$$)
This bar and restaurant has three separate spaces, each with different functions. Peak is the main restaurant, where diners can enjoy upscale meals with a cocktail. Peak Lounge is a lowkey bar with specialty drinks just waiting to be tried. Peekaboo is the party space, with live music, great drinks, and a ton of dancing.
Vino Wine Bar ($$)
This wine bar has a huge selection, great prices, and a beautiful atmosphere. Part of the Little Spain family, this establishment is rather cozy, perfect for a quiet date night or catch-up with friends. Serving mostly Spanish wines, these bottles will make a great impression, even on those who don't know much about wine.
Shopping in Hudson Yards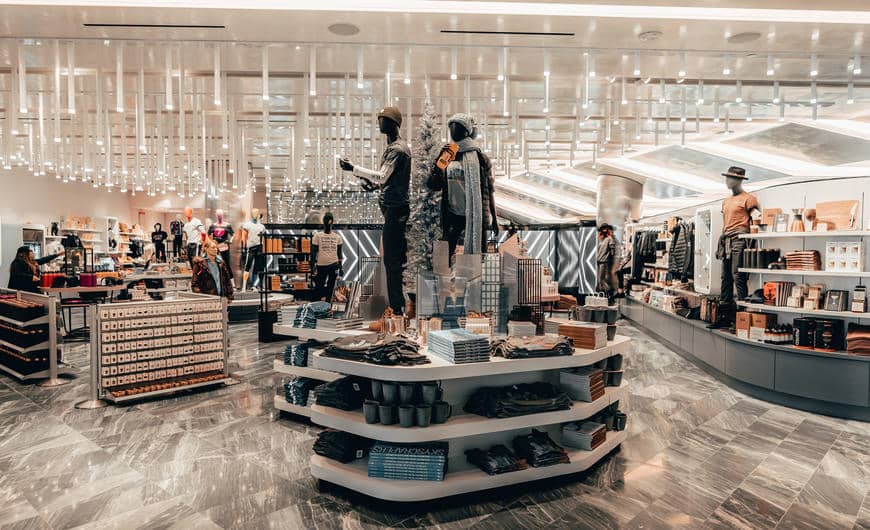 Ana Wine and Spirits
Part of the Ana family, this wine shop is a bit more upscale. They have regular tastings and events that can really pack in the customers, as well as special gift boxes featuring all kinds of delicious drinks. Some of the wines served here are extremely rare and from all over the world, making this one of the best wine stores in the city.
Beyond the Edge
Though it might be a gift shop, this place is rather upscale, selling fashionable clothing items alongside games, mugs, and more. Those who shop here can find just about anything, and it's a great place to look for goods that can't be found in other stores. Their selection of items changes often, so be sure to visit them more than once.
The Conservatory
This clothing and beauty store has everything from men's and women's clothes to make-up. This store works with famous and up-and-coming brands to provide customers with a wide range of items at a price that's hard to match. This store doesn't just sell clothes. They help customers cultivate an entire look and style all their own.
TAFT
For those seeking stylish, functional, and sturdy shoes, look no further than TAFT. These shoes come from all over the world with unique, yet subtle designs that will impress without being too loud. Each pair of these shoes is a work of art, and will last a long time. Perfect for any occasion, this footwear brand is perfect for any New Yorker.
PIQ
Children need a fun place to shop too, and PIQ is the perfect place to do just that. This toy store has a ton of plushies, stuffed animals, and games that are perfect for children. They even have some fun gifts for adults too, making this a great stop for anyone visiting the city. This unique store is sure to make people smile.
Experiences in Hudson Yards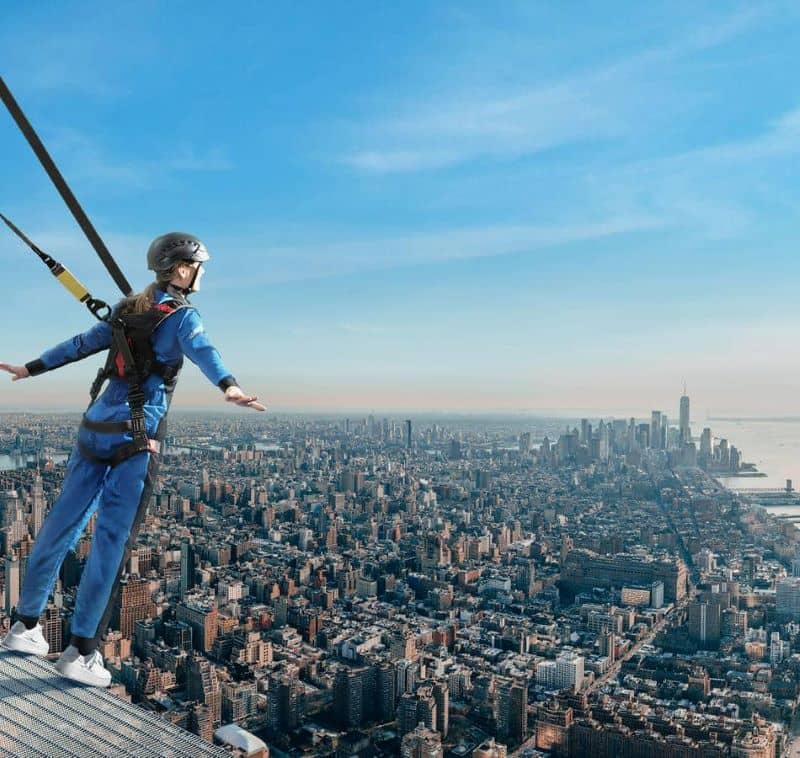 Avant Gallery
This art gallery is a great addition to Hudson Yards. It showcases multiple different artistic mediums from both famous and emerging artists. There are regular auctions for these pieces, making this a great place to buy new pieces for a personal collection or as a gift. This gallery has a lot to see, and changes exhibits regularly.
City Climb
For those who have an adventurous spirit, City Climb is one of the ultimate adrenaline rushes that can be found in NYC. Guests climb a 1,200-foot tall skyscraper, making this the highest open-air building ascent open to the public. This climb is not for the faint of heart, so guests should build up the courage needed to tackle this challenge.
Vessel
Though climbing the structure is temporarily closed, this sculpture is still a sight to behold. This work of art makes Hudson Yards stand out amongst other neighborhoods in the city, as this behemoth art installation towers as tall as a building. This beautiful structure can be seen from all over the city, and is a wonderful addition to its skyline.
The Shed
This arts center has already garnered extreme acclaim by the people who frequent it. Putting on some of the best concerts, performance art, and galleries this city has ever seen, this amazing venue highlights the importance of art to NYC and to the world. The Shed always has something going on, so be sure to check it out.
The High Line
Though it may start at 14th Street, this freight line turned park ends at Hudson Yards, meaning folks can enjoy a nice walk and end their day with a meal, cocktail, or shopping experience. The High Line is full of fun activities and even some food vendors, making it a delightful place to visit, especially during a nice sunset.
---
Hudson Yards might be a new neighborhood, but it's already cemented its place in NYC. With a ton of places to eat, drink, shop, and explore, it's no wonder this area gets thousands of visitors every week. The people who live here love it too, as they live in an epicenter of art, cuisine, and culture. Hudson Yards is an amazing place, and there's still more to come from this brand new neighborhood.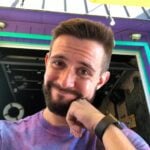 Russell is a writer and comic based in New York City. His plays have been featured at Penn State's Cultural Conversation's Festival, The NYC Thespis Festival, and Imaginarium's Inaugural Theater Festival. Follow him on TikTok and Instagram @pooleparty528