After many years, sustainable, environmentally-friendly vehicles are finally ready for their close-up. 
EVs, or electric vehicles, are "in" and gasoline-powered vehicles are on their way out, similar to how gas-powered heaters, stoves, and water boilers will be "out" of New York buildings by 2027. Steps towards reducing our carbon footprint and reducing pollution are being taken. Of all the measures countries around the globe are taking to fight climate change, the transition to cleaner vehicles might be the hardest part, with some people being resistant to changing something that already works great in their daily lives. In any case, EVs and their charging stations are here to stay, but what could mean for the economy? Overall, it seems that making these environmental changes represents a measure of hope, and we all could use some of that. 
Are EV Charging Stations Profitable?
For a business owner debating whether or not to install a charging station, the answer is yes – and for more than one reason. Not only can businesses profit from any charging fee they may implement, but also from the "extended stay" of the customers. In fact, New York business owners can request to have a charging station placed in front of their business, another way to draw curbside appeal and draw patrons within walking distance. 
Charging stations are not like gasoline stations. When you go to a gas station, you just fill up and go. Charging, on the other hand, can be a longer affair. Charging an EV can take several hours at home but varies at a station based on the level of charge remaining when you start, your type of car, and the type of charger you choose. Fully charging an EV can range anywhere from 15 minutes to several hours, depending on the charger type. With a longer charge needed (and fewer charges in between) a customer will need to stay for a longer time than 5-10 minutes for a normal gas refill. 
There have been reports that retailers and other companies who install EV chargers see benefits that make the cost of installation and maintenance worth it. According to ICSC, "an EV driver is more likely to shop for a longer period of time while the car is charging compared to the average customer"… "having EV stations can boost business by building the retailer's green image, thereby attracting new customers and increasing customer loyalty."
Longer station time means the possibility of a sit-down meal, a longer shopping trip, or a visit to a cafe to complete virtual work. The necessity for quick-grab-and-go fast-food restaurants and chains may lose its appeal and passersby will gravitate to more unique and locally owned businesses., directly stimulating the local areas. 
No doubt this is a good business opportunity for potential investors looking to upgrade their current properties or purchase a property they can outfit with a charging station. 
EV Chargers and the Administration
On December 13th, the Biden Administration released their EV Charging action plan with the initial focus to build a "convenient, reliable public charging network that can build public confidence, with a focus on filling gaps in rural, disadvantaged, and hard-to-reach locations". 
But how would the network benefit the nation? 
The press release states that better-charging infrastructure would lead to accelerated adoption of electric vehicles-both commercially and privately, targeted equity benefits, reducing mobility and energy burdens, creating new jobs that can't be outsourced, and supporting businesses.
Most of this seems pretty explanatory, as creating more opportunities for a charge would lead to more adoption of electric vehicle technologies. But the key could be the placement of the chargers. 
Public charging stations are often at streetside locations or in retail shopping centers, but moving them to areas off the beaten path could drive traffic and boost the economy and local businesses. On large highways, gas station exits surrounded by large chain fast food restaurants are plentiful, but adding in an EV charging station could change the makeup of the area.
Charging at a public station versus at home will also be much faster and much more convenient as stations can charge most EVs in about an hour. It will cost more, but most likely will still be used more often. Manhattan currently boasts 51 public charging stations within 15km and 80% of these ports offer free EV charging. This, however, won't always be the case.
It's easy to see a future where people choose charging stations due to proximity to their favorite stores. Key takeaway? More strategically placed EV chargers put a potentially serious amount of customers within easy reach of nearby businesses. What a traffic driver!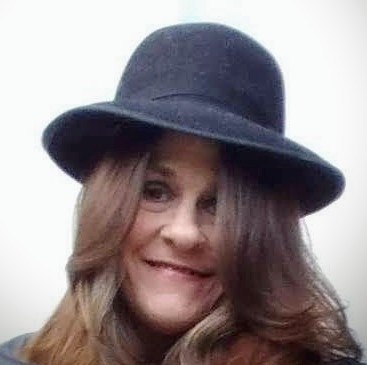 Rochelle Harris is a passionate writer originally from Phoenix, AZ. who credits her success to integrity and determination. She has a great sense of humor, loves music and her family, and writes fiction and poetry in her spare time. She is excited about the New York experience and lifestyle! Follow Rochelle on Twitter at @LinguisticAnRky or get in touch at [email protected]