New York is set to be a leader in the use of electric vehicles (EV). With the new EVolve program, the New York Power Authority (NYPA) will dedicate $250 million to making massive improvements to electric vehicle charging stations. The program will install fast charging hubs not only in New York City, but in other large cities throughout the state like Yonkers, Albany, and Buffalo, with the goal of making the ownership of  EVs in New York more convenient. At the same time, the state will be making strides to decarbonize the transportation sector.
What Does the Evolve NY Program Involve?
In order to become a leader in electric vehicle infrastructure, the NYPA program seeks to expand on the fast-charging stations and educate consumers on the benefits of driving EVs. Specifically, the program will:
 

Install up to 800 new EV fast charging stations by 2025

 

Place chargers along major highway corridors in the state

 

Provide charging hubs within NYC

 

Add new charging hubs outside of Albany, Syracuse, Rochester, Buffalo, and Yonkers

 

Position chargers within a few minutes of highway exits for ease of use
Charging at an EVolve NY station takes about 15-30 minutes depending on how much charge is added to the battery, and costs an average of $21-35, making it a quick and affordable way to travel throughout the state.
The goal of the program is for drivers to be able to drive through the entire state knowing there is a charging station within 50 miles of their location. The charging stations work for any electric vehicle that has fast charging capabilities. Teslas can charge via their CHAdeMO port using an adapter, which are available at select charging locations.
Looking Ahead to EV Use in New York
In the next few months, the New York Power Authority will install 100 fast chargers spaced approximately 50 miles apart along key highways and select urban areas, such as the 10-charger station at JFK Airport. During EVolve NY's second phase, EVs will be used in public transportation fleets, including converting the Metropolitan Transportation Authority's bus system to zero-emissions vehicles.
Owning an EV Just Got Sweeter
There are incentives for buying an EV as well. To make ownership of an electric vehicle more affordable, the state offers up to $2,000 on the purchase or lease of a new EV through the Drive Clean Rebate. The program seeks to increase EV adoption through dealership outreach, customer education, rides, and test drives.
Private Sector Helps EV Infrastructure
New York is not the only entity making progress in the electric vehicle infrastructure. Electric vehicle fleet and infrastructure startup Gravity is planning to convert an indoor parking garage on 42nd Street in Midtown to a public EV fast charging hub. This will be Manhattan's first dedicated EV charging space. Parking is free while the car charges, so the driver only pays for the electricity for the charge.
With improved infrastructure and increased incentives, New York City is poised to become a leader in the adoption of electric vehicles.  For New Yorkers looking to purchase a new vehicle, now is the time to look into electric cars.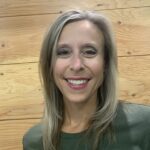 Lara Popeck has been writing for over 10 years, with a focus on business and real estate-related articles. She has a degree in Economics from Bryn Mawr College and an MBA from Montclair State University.