Sometimes the simplest recipes are the most enjoyable. Old fashioned potato candy is an easy, fun recipe that families can make together! It's a wonderful holiday treat that you can whip up with just a few minutes of prep time any time of year. 
Peanut Butter Pinwheels
Sometimes called peanut butter pinwheels, this candy is traditionally from Ireland but has a New World twist thanks to the inclusion of peanut butter. It came to the United States with Irish immigrants more than a hundred years ago. Now it's a staple of Christmas celebrations, New Year's parties, Easter brunch, and more.
It's got a salty/sweet combination of flavors that's absolutely perfect. The balance is what makes it delicious and irresistible. Kids love helping to make it and they love to eat it. 
What's so great about this recipe is how adaptable it is. You can add a bit of food coloring to make it more colorful. It's a naturally gluten-free and vegan recipe, but you can make it a nut-free recipe by using sun butter, almond butter, or even apple butter to change it up. Nutella is an option too, but it makes the candy a little sweet for some. 
Add green food coloring to the dough for a St. Patrick's Day or Christmas candy treat. Try pink or blue for a gender reveal party. Pastels are perfect for Easter! Even in its natural white coloring, potato candy is a beautiful holiday treat for your New York City celebration. 
Old-Fashioned NYC Potato Candy Recipe
Cook time: 30 minutes
Chilling time: 2 hours
Makes 40 pieces
Ingredients
¼ lb potato (1 large potato)

2 T unsalted butter, melted

1 tsp vanilla extract

6 cups powdered sugar

⅓ cup creamy nut butter 

2 T flaked sea salt
Directions
Peel and dice the potato, then cover in water and boil for around fifteen minutes until soft. You can also microwave the potato in a microwave-safe dish covered in water for fifteen minutes, stirring halfway. 

Drain and mash with a fork, incorporating the butter. The smoother, the better. Allow to cool completely in the refrigerator.

Once the potatoes are cooled, put them in a mixer with a paddle attachment with the vanilla. Turn the mixer on low speed, beating until the vanilla is incorporated. Add the powdered sugar, one cup at a time. The mixture should form a moldable dough. If it's too crumbly, add a little water. If it's too wet, add a little more powdered sugar.

Split the dough in half and sprinkle powdered sugar on a flat surface. Roll out one of the dough balls to a ¼-inch thick rectangle.

Spread a thin layer of creamy nut butter on the flattened dough, leaving just a little edge of the uncovered dough around the sides.

Beginning at the long end of the dough, roll the potato candy into a tight spiral. 

Repeat with the remaining dough.

Place both potato candy logs in the fridge and chill for at least an hour before slicing into ½-inch pieces. Sprinkle with flaked sea salt.

Store in an airtight container in the fridge for up to two weeks!
This delicious, old-fashioned candy recipe is perfect for putting together on those cold NYC winter nights or warm New York brunches! It's a great treat to wrap up and share.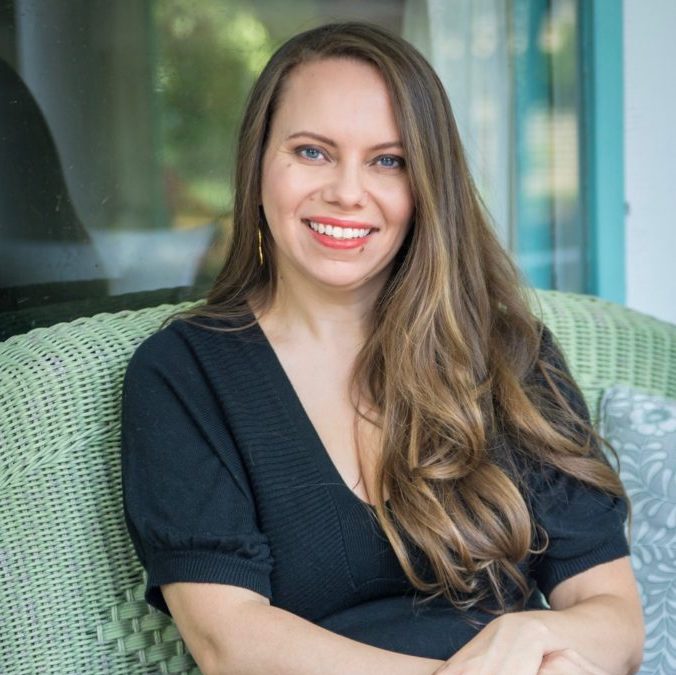 Autumn Karen chases words and her three rambunctious boys when she's not climbing mountains or teaching ghostwriting to college students. Her biggest passion is building community through information and communication.