In New York City, where the cost of living is high and rent is even higher, it's not uncommon to daydream about alternatives to apartment life. Some fantasize about houses upstate, others farms in far away places, and a few might think about a third option: what if I lived on a boat? 
The question immediately brings to mind images of dreamy houseboats set on the bays of coastal cities in the American south and west, or along European canals, perhaps in London or Amsterdam. Or, possibly, one might think of the anchorless sailor drifting across the sea, a la Sonny Crockett or Captain Nemo. It's a romantic notion to live a life on the water. 
However, for "liveaboards" – people who make their primary residence a boat – the concept is less fantastical and more practical, especially in a financial sense. Residing on a boat is actually an incredibly inexpensive way to live (unless the boat in question is a million-dollar yacht). After the initial price of investment (the boat), a monthly cost of living would typically only include maintenance, power, and the slip–boat parking spot connected to a dock in a marina – rental fee. Unless it's a coveted marina, slip rentals usually come in at an average price much lower than the average American rent. 
So in New York, where an average one-bedroom apartment costs $3,910 as of January 2023
… is boat life a viable alternative to rent? 
Living Aboard A Boat in NYC
The short answer is, unfortunately, mostly no. In the case of New York City, it's not that the cost of docking is prohibitive, but rather the permission from a marina is technically prohibited. Most marinas do not allow anyone to live at their dock year–round as a "liveaboard." According to sailmeom.com, "Many marinas accept stayaboards, but you need a separate permanent address (P.O. box is fine) for legal and tax purposes, and in emergency situations, another place to go. You don't have the same rights as a renter in an apartment. Your slip doesn't count as your home." This makes sense, as marinas are not equipped – nor do they want to be held liable – for full-time residents.
There are, however, workarounds. Marinas that accept "frequent stayaboards" or "winter wet storage" will usually be more accepting of an unofficial full-time resident. 
Unsurprisingly, there are unique inconveniences that come with living on a boat. It may take longer for maintenance and facility fixes. As boats are not directly connected to water and sewage systems, filling up a water tank during the winter season can be difficult, although doable. Many marinas also do not offer "pumpout services" – pumps to clear the toilet tanks – during the off-season, which also poses challenges when it comes to sanitary concerns. It is illegal for boats to dump sewage, and Bettersailing.com notes that many of the New York marinas have "insufficient pump-out services for heads." 
Life on the water is not a walk in the park – or rather, a swim in the ocean. For many, however, these inconveniences are still worth the price of living on a boat – which is way less than rent. 
Who Lives on a Boat in NYC?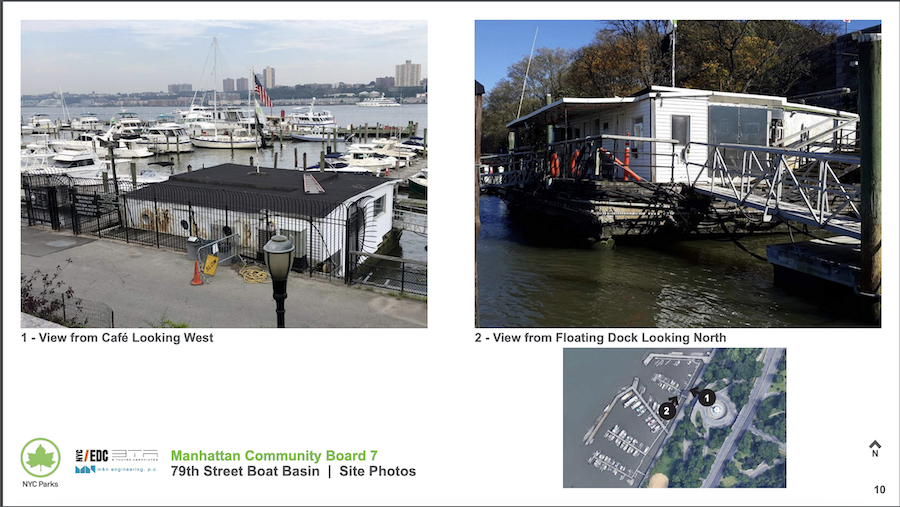 One of the longest-known "liveaboard" residents in New York City was Ed Bacon, a charter yacht broker and captain who lived on his boat at the 79th Street Boat Basin for over 50 years. The 79th Street Boat Basin, opened under Robert Moses in 1938, has been a haven for eccentric liveaboards for decades. It once housed hundreds of full-time residents, offshore Upper West Siders ranging from artists to tradesmen, families to bachelors. Rent at the 79th Street Boat Basin was notably low, costing an estimated $10,000 a year to dock a 40-foot boat as of 2021.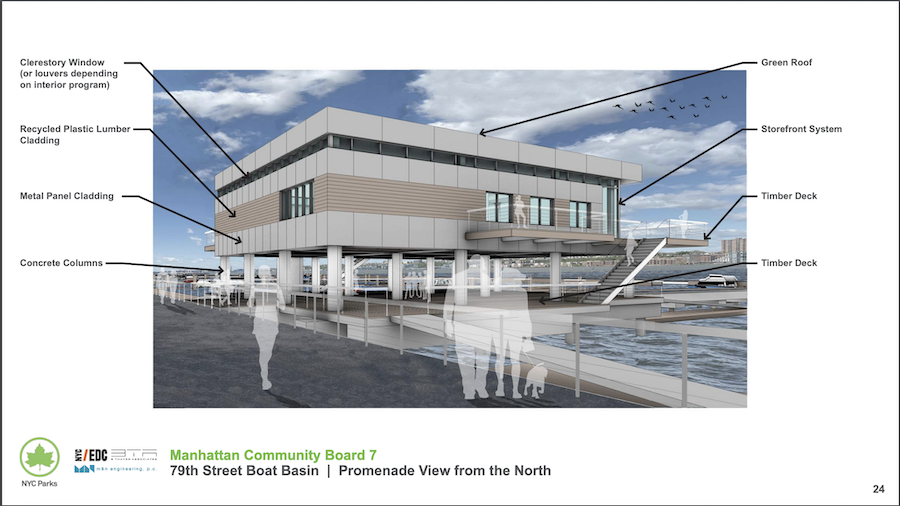 Unfortunately, all good things come to an end. A deteriorating dock caused the New York City Department of Parks and Recreation to launch an overhaul of the storied marina. The $90 million project, which began soon after its announcement in 2021, closed the marina so that it could be demolished, dredged, reconstructed, and expanded. Expected to reopen in 2025, the new marina promises more slips, a (controversial) dock house, storm protection, and updated ADA standards. 
Upon its announcement, the project received severe pushback. The new dock house – expected to be five times the size of the existing structure and expected to rise two stories above the Hudson – caused particular uproar among Upper West Siders. The Riverside Park Conservancy called the proposed design "boxy and dense," and urged NYC Parks to consult the community before moving forward. Engineers on the project argued that the design is one of function: in an effort to build a climate-resilient, energy-efficient structure, aesthetics fell to the wayside. 
The dock house redesign wasn't the only significant shake-up caused by the project: for the 60-some residents who still called the marina home as of 2021, the overhaul also meant vacating and relocating. Many hope to return in 2025 but are unsure if it's realistic. And as far as other Manhattan marinas go, the pickings are slim and not nearly as cheap. 
Where to Live On A Boat In (or near) NYC
Is it cheaper to live on a boat than a house?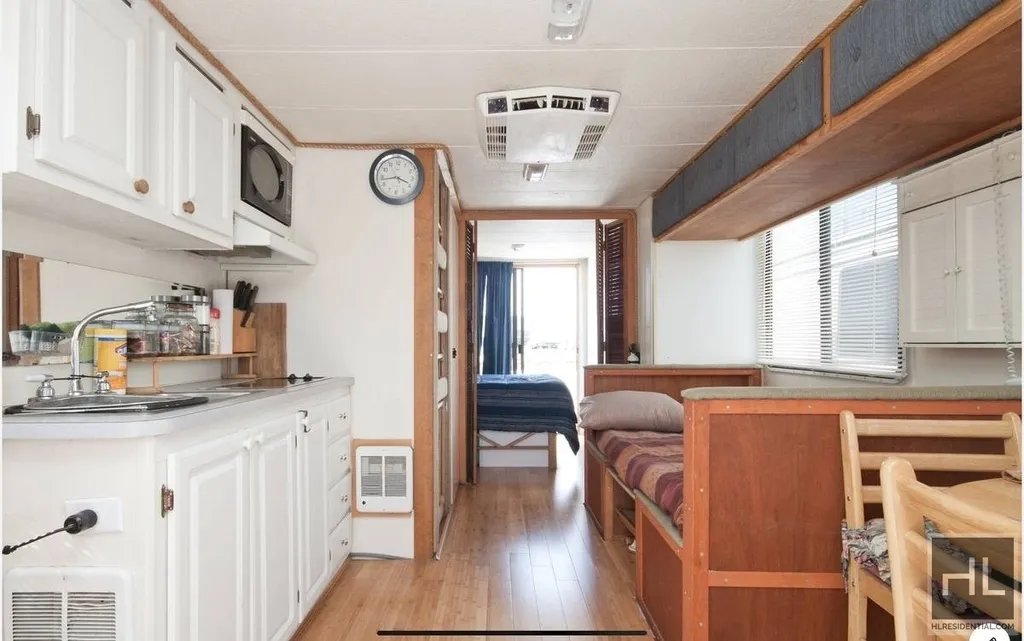 As such, the best options for living on a boat in NYC are… slightly out of New York City. Jersey City, City Island, Montauk, and Brooklyn all are home to marinas which may be more amenable to a year-round resident than somewhere like Chelsea Piers, which costs as much as $7,000 a month for a slip rental.  
Living on a boat is not as simple as searching for an apartment on RentHop, but the rare listing does exist for those who look hard enough. This since-expired rental in Sheepshead Bay boasts a 1 bed, 1 bath boat for $1,800 a month, way under the average NYC rental 1-bedroom price of $3,950.
For those eager to try out boat living but aren't ready to sign a lease, buy the boat, or do the research, there are some listings available on Airbnb. A weekend on a houseboat in the Rockaways, Jamaica Bay, or even upstate on the Hudson are all possibilities for the wayward sailor. 
Party on the Bushwick Boat? 
View this post on Instagram
For some, liveaboard life is a wonderful way to make an alternative home. However, it's not for everyone, and in New York, like most things, the dream is tough to make a reality.
One of the more fantastical and uniquely New York examples of a boat being more than a boat in New York City is The Schamonchi. Located at the end of Newton Creek in Bushwick, Brooklyn, the 144-foot historic ferry boat was best known as the location for the elaborate "Burning Man parties" that have since become the stuff of legends. The boat, which is slowly sinking, has gone silent; its disco lights have been off for several years now. However, it remains local lore. 
Ask the right person: "did you ever go to a party on the abandoned boat in Bushwick," and their eyes may light up, as memories of shimmying on The Schamonchi come flooding in.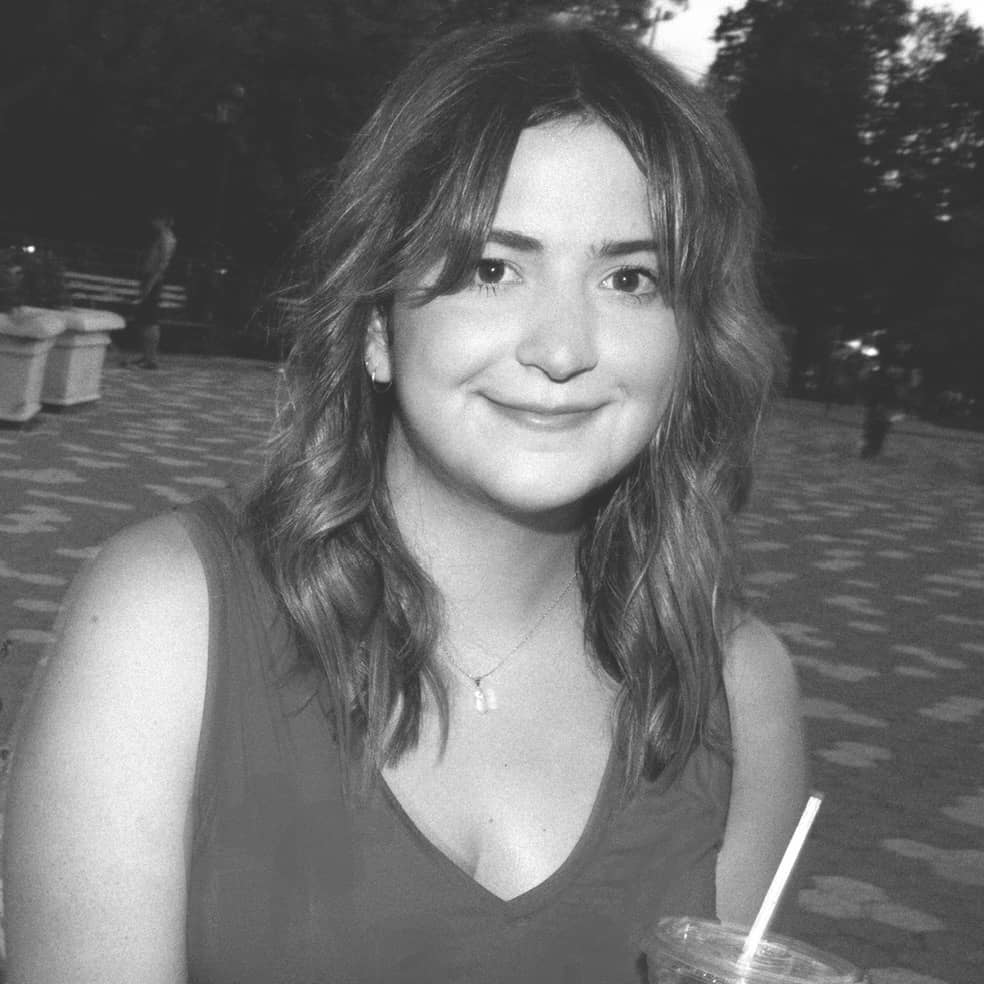 Emily Bice is a New York based writer born in Michigan, but with family in Canada - so on paper she's the nicest person you'll ever meet. Emily graduated from The University of Michigan's School of Music, Theatre, and Dance. She has worked as an olive oil farmer, press correspondent at Cannes, and in television, but her favorite job is writer. Playwriting credits include before the flood (The Chain Theatre, NYC), Purgatory (developmental workshop, Ann Arbor, MI), See You In A Few (one act, the thing theatre company, Zoom). Check out more of her work at emilyabice.com!