Once called "A Gem of the Ocean" this little island remains a Gem of the Bronx.
Welcome To City Island
While visiting City Island, you might get asked by a curious resident, "Are you a Clamdigger or a Cusselsucker?" This nautical-themed neighborhood is famous for yachts and lobster, capturing the ambiance of a resort town with lasting success. But to island-born residents (called "Clamdiggers") and non-native residents (Musselsuckers), it's just home. Tucked into the northeastern corner of the Bronx and a bridge away from the worries of Manhattan, City Island welcomes tourists and residents alike with old-world style and small-town approachability. If you want a New England seaside experience without leaving New York City- this is the place for you. Come for a day trip, and don't forget your appetite- City Island is famous for its seafood.
History
It's easy to miss out on City Island. Heck, lots of New Yorkers barely even know it exists. Dangling off the backside of the Bronx and connected to Manhattan only by a bridge through Pelham Bay Park, it's easy to feel like City Island is its own little world away from the rest.   
Few know that the island- a relatively small island of just 1.5 miles long- was at one point intended to be the commercial rival of Manhattan. Benjamin Palmer purchased the island in the 1700s but fell short of his dream of dominating the 13.4-mile-long, 2.3-mile-wide economy of Manhattan. While it did not become the powerhouse he envisioned, it did become a maritime cornerstone of New York.
Geographically located at the end of Long Island Sound, the island is south of Pelham Bay and east of Eastchester Bay. City Island is technically part of New York City and specifically the Bronx borough. It is also one of the Pelham Islands. These islands belonged to Thomas Pell in the 17th century and include The Blazes, Chimney Sweep Islands, Davids Island, Goose Island, and six others. Much of this land was later incorporated into New Rochelle.
City Island, the largest of the Pelham Islands, has 235 acres and is well situated for boating and maritime, given its easy ocean access. City Island has a quaint population of 4,387 people and 1,874 households, according to the most recent census. The median age of residents is 43 years old. According to population statistics, 84% of the City Island population is made up of white-collar workers, with 157 residents working as entrepreneurs and 420 at government institutions. Under 22% of households have children.
Of rich and dense history, the land of City Island changed hands a number of times over the years. These lands were the original home of the Siwanoy band of Lenape Indians. Their homes and lives would eventually be scattered by European settlers around 1614. First claimed by the Dutch, the Siwanoy people were forced off their lands.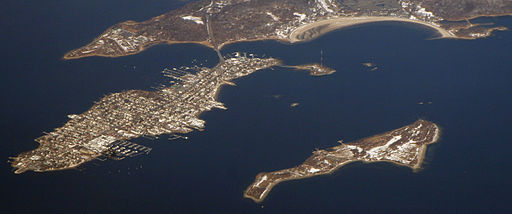 In the mid-1600s, Englishman Thomas Pell purchased the land from the Siwanoy, refusing Dutch requests for departure. The Pell family stewarded the land until the mid-1700s when Benjamin Palmer purchased the island with the intention to revive it into a commercial rival of Manhattan. First called New City Island, the incoming population of shipbuilders and oyster fishermen began to refer to it as City Island. The island voted to become part of New York City in 1895, then was consolidated into the Bronx in 1898.
The shipyard dream of years before was eventually realized as City Island evolved into a shipbuilding outpost. During the World Wars, City Island contributed to United States war efforts through the construction of minesweepers, tugboats, and landing crafts. Following the war, the island continued to expand into a healthy yacht-building community. Over time, seven of the America's Cup-winning yachts have come from City Island, making it a boat makers' paradise.
The economy is composed of restaurants, yacht clubs, and marinas. You can find yacht clubs, sailing schools, marinas, sailmakers, lobster and fishing boats, and marine supply and repair shops all within walking distance on this modest but bustling island.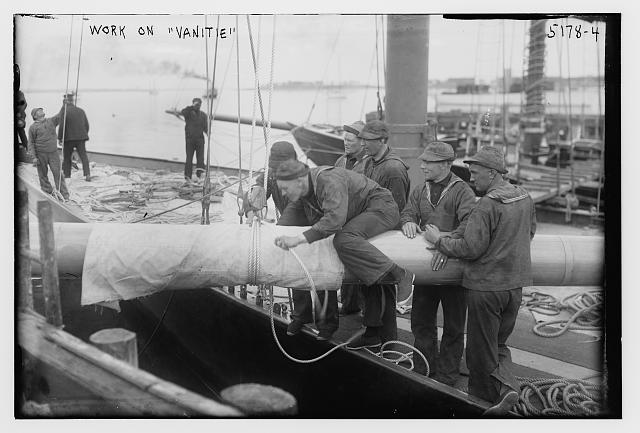 City Island remains a favorite day-tripping destination for visitors and a quiet and peaceful home for residents. There is little residential development on the island, and the population has been stable for a long time. A 43-unit condo complex built in 2015 was the first major residential building project since the year 2000.
City Island's Maritime History 
Due to its location on Long Island Sound, City Island has always had a relationship with the sea. In the 1800s, oysters were an important food staple and protein source amongst locals. Around the 1850s, over 100 City Island families earned their living harvesting oysters in the bay. That would not last forever, and in 1862 the island's first major boat builder appeared: David Carll Shipyard. Slowly but surely, the island turned from oysters to boat building, including rebuilding commercial, racing, and luxury yachts and boats. Of the 20 12-meter yachts built in the US between 1935 and 1980, 12 of those were constructed on City Island. 
"Virtually the yachting center of New York. No yachtsman in this vicinity will dispute the fact that the Sound has superior advantages over any other place in New York City for yachting," said Rudder magazine in 1891, "Which alone proves that someday City Island will be the great building place of these waters. Already three or four more or less prominent builders have located here…." 
Wealthy New Yorkers began to keep their yachts moored on City Island. Hell Gate pilots from City Island would escort ships down the East River and back. City Island remained the convenient and obvious choice for boat servicing due to its location between north and south New York. 
While boats are no longer built on City Island, boating remains a cherished pastime. Numerous yacht and boating clubs dot the island: City Island Yacht Club, Morris Yacht and Beach Club, Harlem Yacht Club, Touring Kayak Club, North Minneford Yacht Club, and South Minneford Yacht Club. There are also sail lofts and boatyards. 
Manhattan's Columbia University docks a fleet of dinghies at City Island Yacht Club. City Island is home to their sailing team, who travel from Manhattan four times a week to practice. Other local teams include Fordham University's sailing team. 
Fishing excursions are available along Long Island Sound, and smaller boats can be rented for the day. A number of head boats will take passengers out fishing.
The America's Cup and City Island's Golden Touch
City Island's true yachting fame lies within its role in the America's Cups. The oldest recorded competition still being held in any sport, the America's Cups are yacht sailing races held between the current trophy holders and any challenger. Prestige surrounding the America's Cup has long attracted internationally famous sailors, yacht designers, and sponsors. Informally known as the Auld Mug, the America's Cup is a trophy awarded in sailing. Teams often spend over $100 million per competition. Races generally occur every 3 to 4 years, the most recent being in March 2021.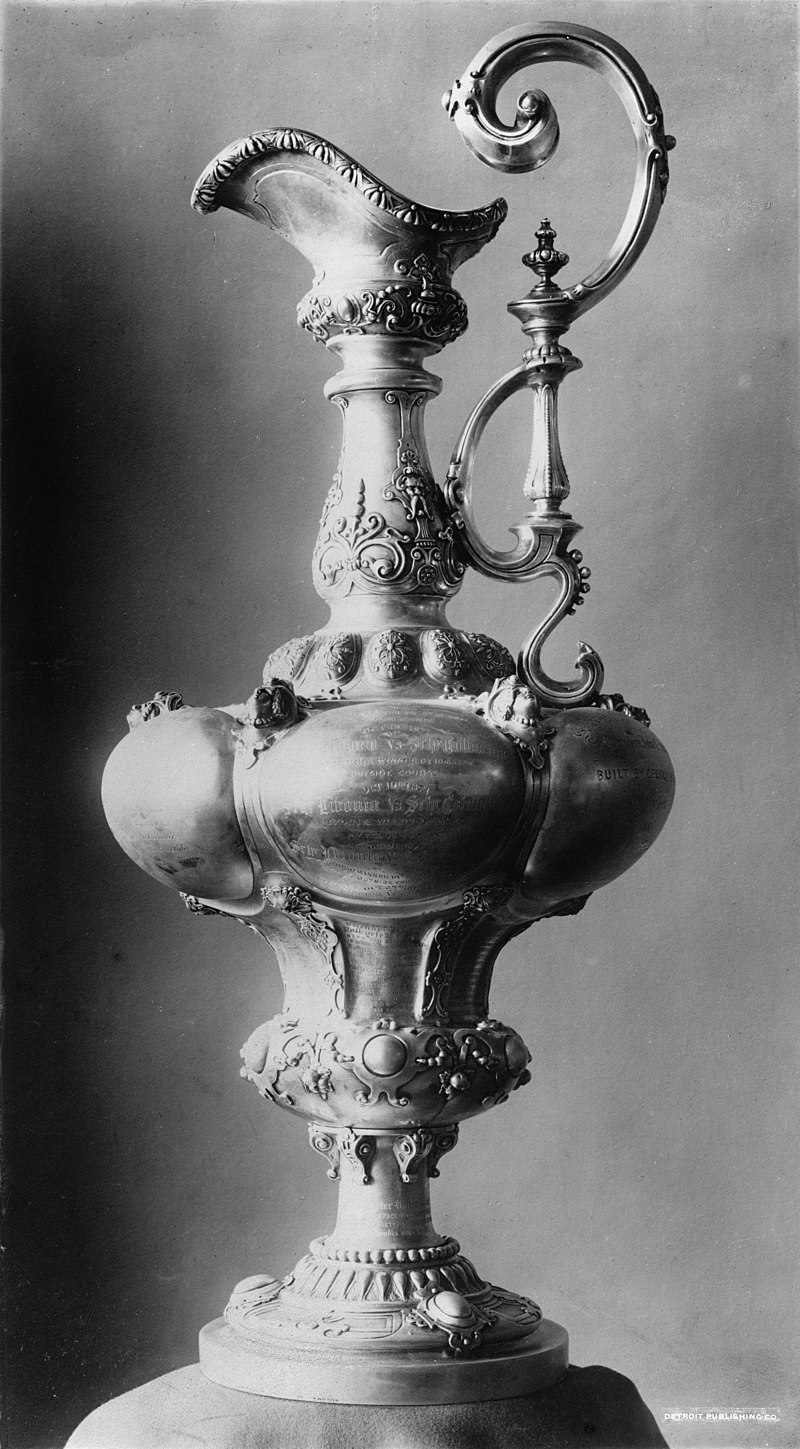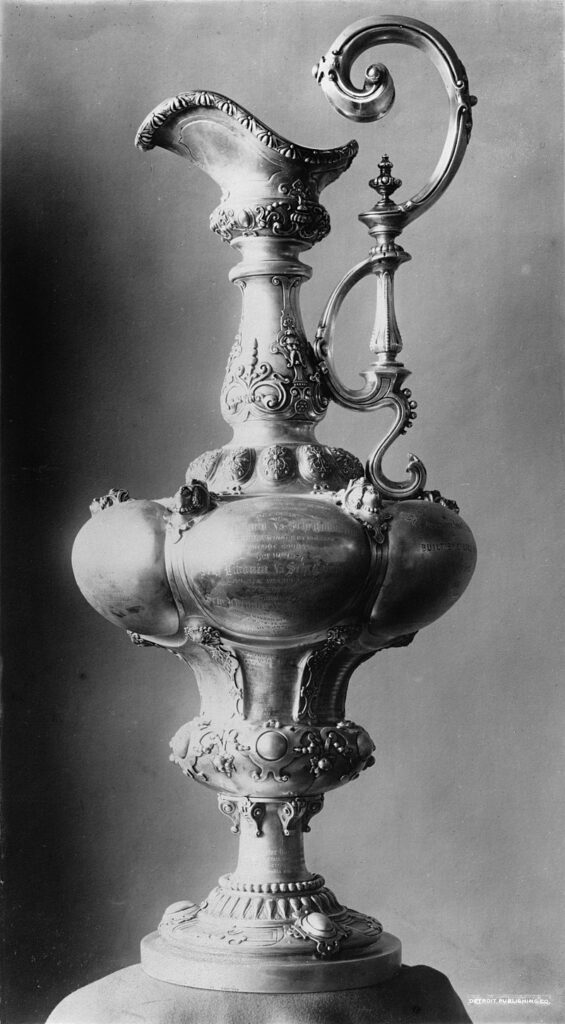 City Island contributed heavily to the winning side. In 1870, the first America's Cup challenge took place in New York Harbor. The race was won by Magic, an American Yacht from Philadelphia. This marked the beginning of a 132-year winning streak; the United States won 23 more times until finally losing in 1983 to Australia. The majority of the ships participating over the years: Vigilant, Defender, Columbia, Shamrock I, Shamrock II, Defiance, Vanity, Shamrock III, and Shamrock IV were stored and serviced on City Island. All the Cup defenders until 1958 had City Island-local Ratsey & Lapthorn sails. This was a great source of pride and joy to the local community, who worked hard to support the racing teams.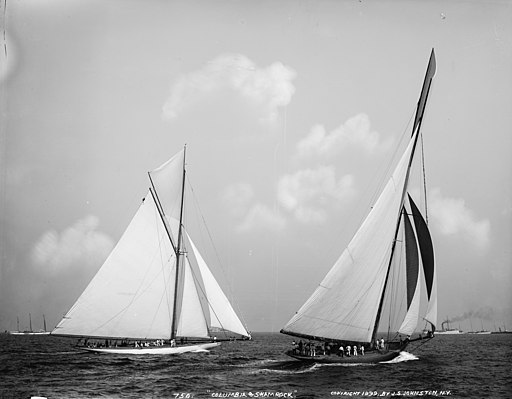 Where to shop
Businesses are staggered around the island's City Island Avenue. Stores along the avenue include a gas station, pharmacy, supermarket, bank, and hardware store. Small shops include A Taste of Italy, Amadiz Cigars, and Dressed by Jess and Jill's Cottage.
Tourists mainly venture to City Island for incomparable seafood. Famous for lobster, ocean bakes, and fried delicacies- there are countless delicious options to choose from amongst the seafood restaurants along the avenue or further south at Belden Point. 
The second most popular is shopping for antiques. There are a number of adorable antique shops along the drag while on the quest for turn-of-the-century antiquities and pre-colonial treasures. We listed a few local favorites here. And if that isn't enough- jump to the end for a fun independent movie theater experience.
Early Ruth Antiques– Specializes in art and antiques. Open only on the weekends; call for an appointment.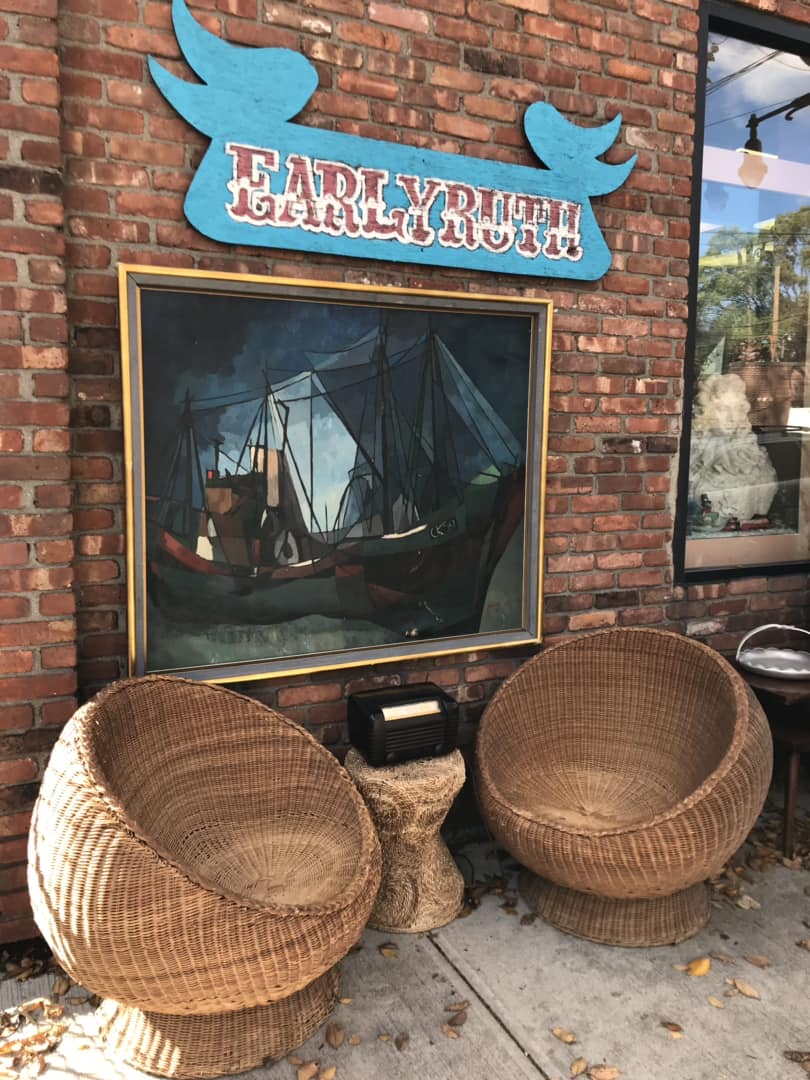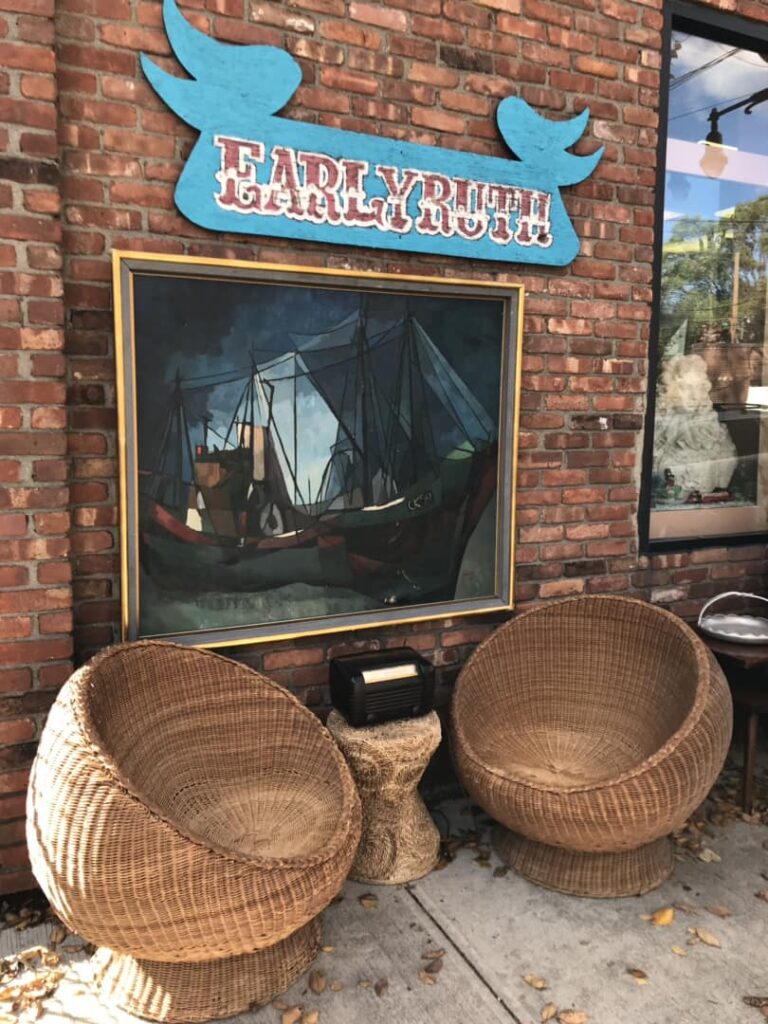 Kaleidoscope Gallery Inc.- Open daily until 7pm this gallery specializes in jewelry, custom-designed jewelry, and repairs, as well as kids' toys, art, and souvenirs. A great place to find a gift for someone.
Lollipop Antiques, Collectibles, and More- This business features antiques, collectibles, glassware, and jewelry. They claim 'a bit of everything from the 1800s to the 1950s'.
239 Play!- A vintage toy shop and memorabilia store- find collectibles, rarities, and curios. Many dazzling old-school toys to play with.
Focal Point Gallery – Run by proprietor Ronald Terner, this art gallery and salesroom does much to support the local community and arts scene. Operating since the mid-1970s, the Focal Point gallery regularly puts calls out for local artists to submit work. The gallery work of all mediums.
Cinema on the Sound– Opened by a Bronx filmmaker, the 50-seat cinema brings moviegoers a unique opportunity to get close to the film. Owner Jerry Landi organizes to bring filmmakers, as often as possible, to watch and speak with the audience afterward. This theater space can also be rented.
Museums
Currently closed until May 2023, The City Island Nautical Museum is located in the corner of old schoolhouse PS 17 and is rumored to be built on an Indian burial ground. They have an interesting collection of artifacts, photos, and information on famous residents. Photographs and records detail how the island's workers and industry supported the US efforts during WWII. The museum also contains exhibits such as the History of Oystering in New York and the Boat Building History of City Island. The museum is run by volunteers and asks for a $5 donation upon entry.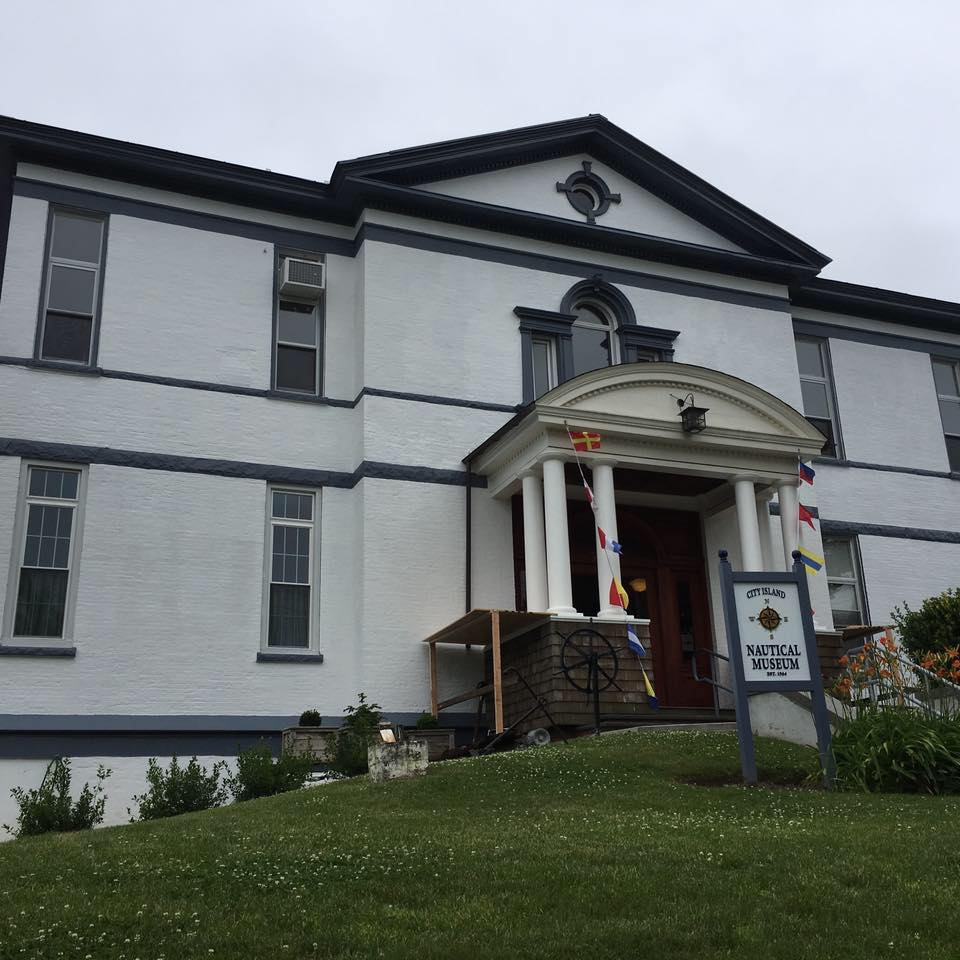 The City Island Pelham Masonic Historical Society is a local organization working to study and preserve island history. The Historical Society researches notable Bronx County families and businesses, presenting public exhibits on their findings. For information on genealogy research or public historical records, contact the center.
Where To Eat
It is truly all about seafood here. A popular specialty on the island, there are 30 different eateries to choose from. Some restaurants operate seasonally, but most are open year-round. A number of coffee shops include Clipper Coffee, Hip Hop Café, and Dunkin Donuts if you need to get a buzz!
City Island Diner: A longstanding favorite by tourists and locals alike, City Island Diner has all the greasy spoon options your heart desires. The breakfast menu includes omelets and pancakes, along with lunch favorites, burgers, paninis, and sandwiches. This old-fashioned diner features countertop seating and a seasonally rotating menu with specials. Take out and delivery upon request.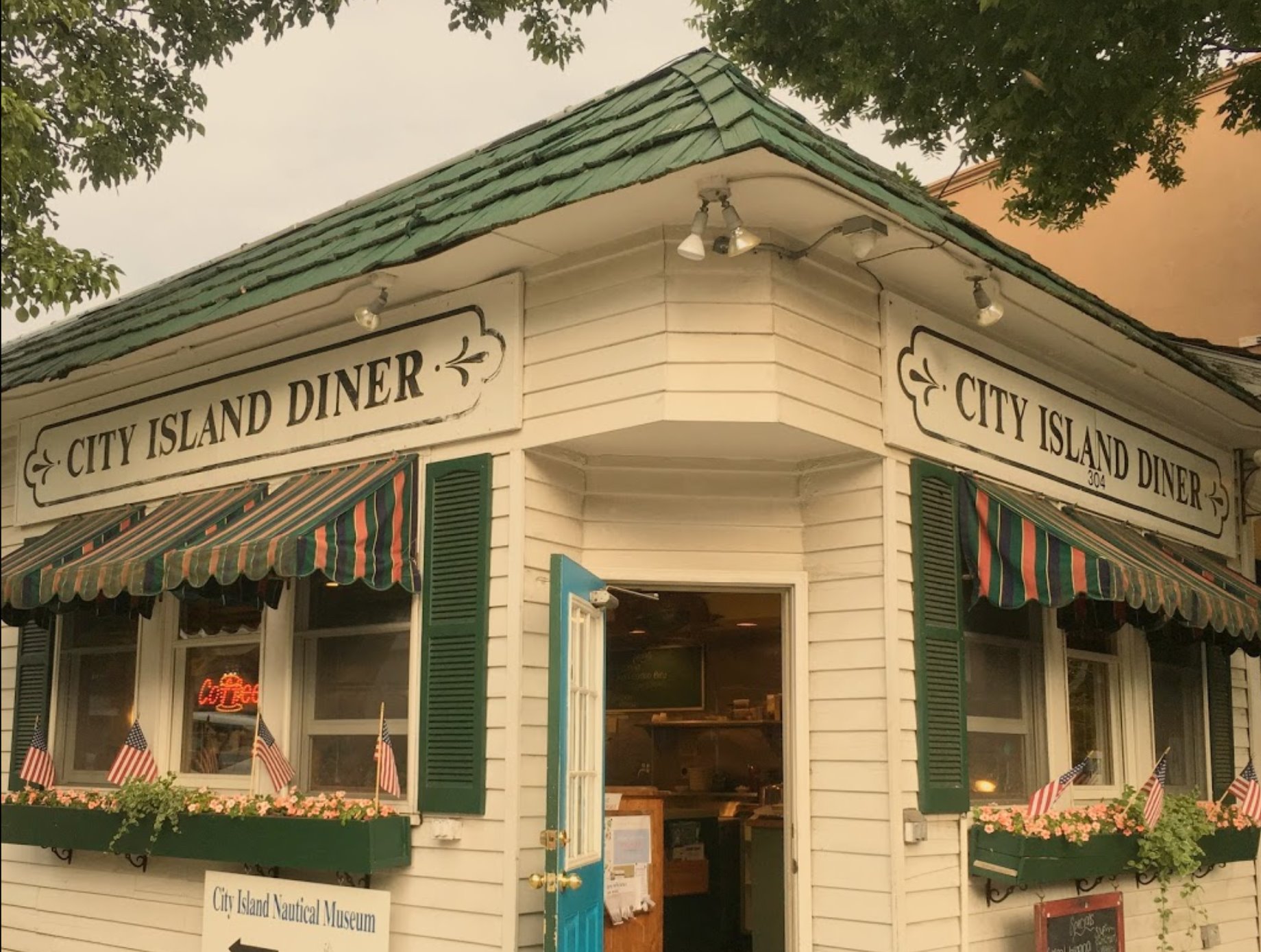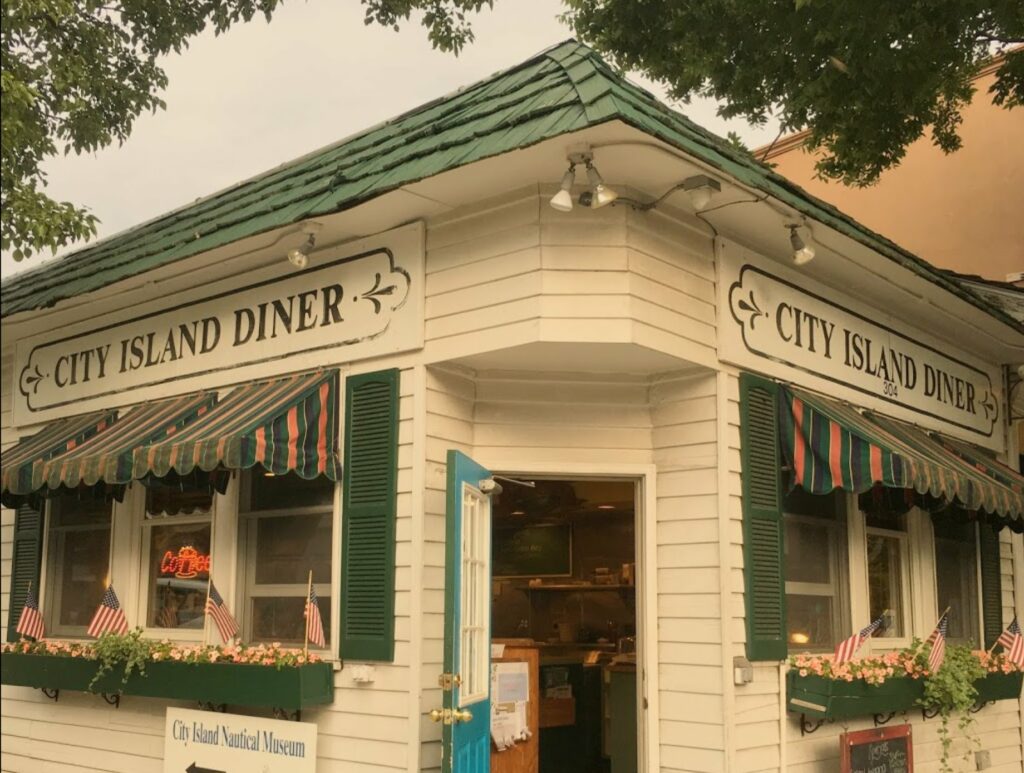 Johnny's Reef: Slinging clams and slaw for over 60 years, this restaurant is a part of local culture. At the very end of the drag, get a good look at City Island while in line for some grub. With fun sides like fried frog legs or fried chicken livers, don't forget to try the house favorite piña colada. On busy nights Johnny's will have a separate line just for cocktails. Includes indoor and outdoor seating.
The Black Whale: What this restaurant lacks in water view, it makes up with history. Coming into its second lifetime now- The Black Whale first appeared in the 1960s as an antique shop that served coffee. This led to desserts, poetry readings, plays, and even a speech from a member of the Communist Party. Owner exhausted, the building eventually closed in 1998. Luckily a new owner came along to revitalize the community centerpiece. The Sunday brunch is a favorite amongst locals. Enjoy indoor or outdoor seating, weather permitting. The regular menu includes seafood, pastas, sandwiches, steaks, and salads.
Sammy's Shrimp Box: One family- two restaurants, for your choosing. On one side of the street is Sammy's Fish Box, and across the street is Sammy's Shrimp Box. For those of you who like sidewalk seating and reservations- this is your place. An old-school Italian seafood restaurant, you will leave with a load of leftovers. Specials include combos and shared platters.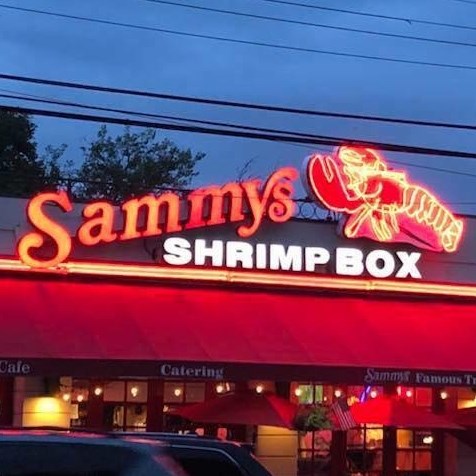 Once seated, you are welcomed with a plate of antipasti, including cornbread and Italian bread. Sides include tostones, fries, or linguine. Open until midnight every night, Sammy's offers dishes like Super Fried Seafood Combo Platter- with shrimp, fillet, scallops, and calamari, or the Clam Bake Special with corn on the cob. Also, a fine menu of steaks and pastas, including "Pot of Succulent Rope Mussels," that sounds like poetry.
City Island Lobster House: Serving all varieties of lobster at far cheaper than standard New York prices, the Lobster House is where you'll satisfy that lobster craving. Choose from lobster rolls, lobster bisque, lobster pasta, lobster paella, lobster tail surf and turf, and whole lobsters steamed or broiled. The list goes on, but luckily your hunger won't.
Lickety Split: Eventually, you'll get your fill of seafood. Lickety Split will be here when you do. The old-school dessert staple of City Island, some visit just for the fantastical cottage vibe. Like an ice cream parlor straight out of the 1950s, the handwritten menu features ice cream, soft serve, and gelato. Pull up a chair and enjoy a waffle cone, banana split, piece of pie, float, or shake! Seating includes an outdoor patio area to enjoy the sunset. With dozens of flavors of Breyers to choose from, take a break from seafood and enjoy something sweet. 
Where to live
If one is thinking of moving to City Island, there are so many gorgeous locations to live in with stunning views of the Sound and other scenic panoramas. Here are a few developments that are great places to get started in your search.
On The Sound
As recent as of 2016, On The Sound contains 43 units of waterfront development located on 5 acres of land. This private, gated community offers amenities like a clubhouse with a fitness center and lounge, playground, and a heated pool. Individual units built with luxurious detailing; maple wood cabinets, Caesarstone countertops, double sink master bathrooms, gas fireplaces, hardwood flooring, garage, and private laundry facilities. Some current availabilities include 28 Island Point, 46 Island Point, and 26 Island Point.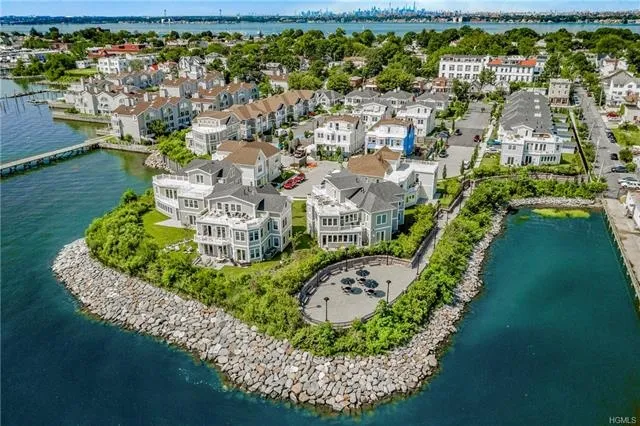 The Sailmaker at City Island Condos
The Sailmaker is a three-story, 34-unit "Boatel" converted from the former Ratsey & Lapthorn sailmaking loft. Converted in 1990, this building is prime waterfront property. Featuring post-war construction, the building includes a pool and an elevator. Individual units feature studio and one-bedrooms with fireplaces, large closets, and whirlpool baths. Originally pitched by developers as a "resort condominium" or "weekend retreat" the building kept original high ceilings, between 12 and 14 feet. Residents can purchase boat slips.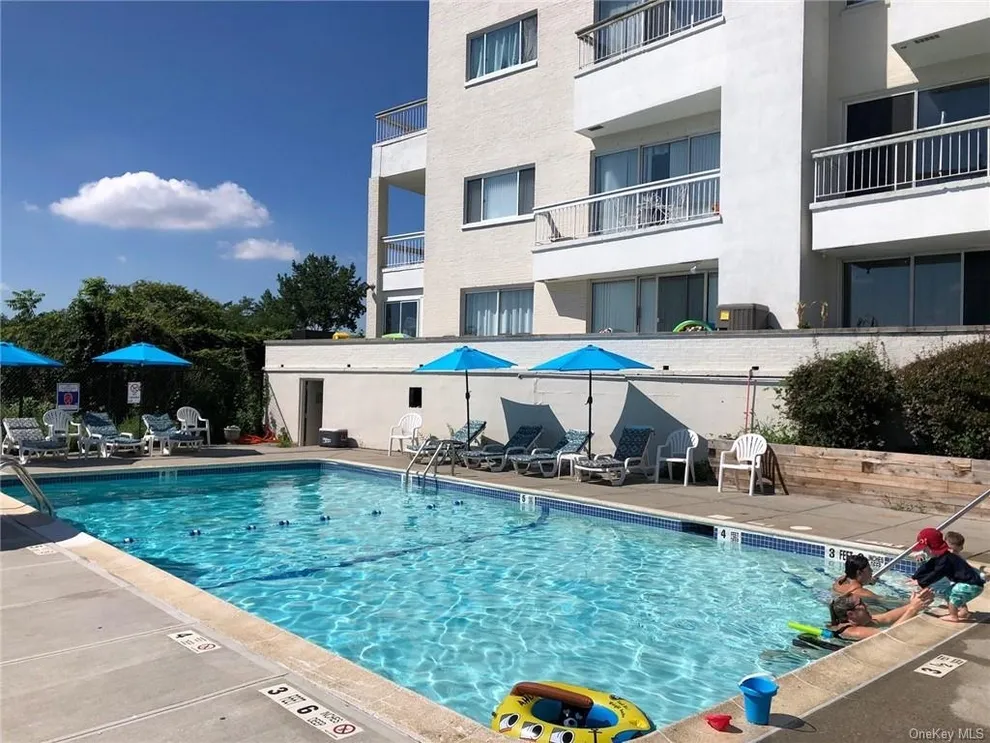 Parks and Outdoor Areas At City Island
There are a number of memorable parks to explore on City Island. Hawkins Park and City Island Park are the most popular.
Hawkins Park
Smack dab in the middle of City Island is Hawkins Park. The park is built in celebration of US Navy Seaman Second Class and City Island native Leonard Hilson Hawkins, who died in World War I. The park features a sizable granite monument honoring Hawkins and other City Island inhabitants who served in the war. Situated as a triangle-shaped plaza, this is a nice place to visit during your time on City Island.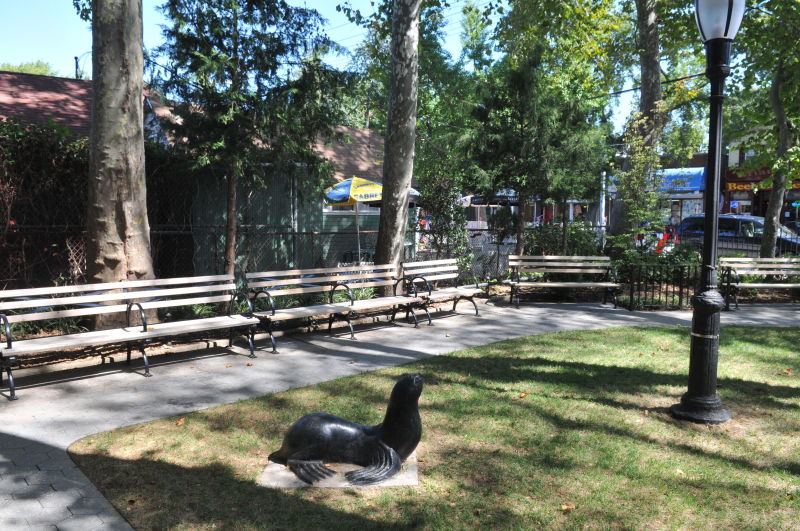 City Island Park
City Island Park is on the waterfront between City Island Avenue and Bridge Street. There is a network of walking paths to enjoy. A favorite path leads to the green area along the water, overlooking Eastchester Bay. Benches are included for rest and leisure, and lampposts provide lighting in the evening.   
The only disappointment in visiting City Island is that there are no public beaches on the island itself. The closest beach to enjoy is the nearby Orchard Beach. Across the bridge on the edge of the Bronx, locals and residents love Orchard Beach for catching sun and playing with the family. Online calendars highlight local performances and summer concerts. Around the beach are hiking trails with a plethora of bird watching. Bird watchers are very satisfied with this area, reporting a number of sought-after species to marvel. 
How To Travel To City Island
At one point in time, you could only reach City Island by ferry. In the 1760s, this was a rope ferry, making travel difficult and time-consuming. The first bridge to the island was constructed in 1873, later replaced by a three-lane steel bridge built in 1901. This survived until the New City Island Causeway Bridge took its place in 2017. Nowadays, weekend roamers can easily drive or bus over to see what it's all about.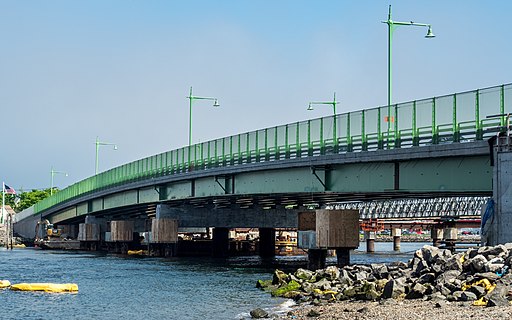 While on the island, there are limited methods for transportation. Two bus routes through the Metropolitan Transportation Authority (MTA) run to and from City Island. The MTA Regional Bus Bx29 route operates from the Pelham Bay Park Station, while the BxM8 express route runs to Manhattan. Otherwise, take the 6 to the end of the line, then catch a bus. City Island itself is only 1.5 miles long, making it perfectly walkable for visitors.
Day Trip Itinerary To City Island
If you're itching to give City Island a go but only have a limited amount of time, here's the perfect day trip itinerary just for you: Take the bus to the end of City Island. Start at Johnny's Reef, explore some fried seafood favorites on the patio, and enjoy a beverage or two. Wander up City Island Ave until you hit The Snug. This old-timer pub is laid back and charming. Meet some locals and enjoy a pint or two. For closing out, check out Lickety Split, situated right across the street. Grab a nice ice cream cone and, walk the island again, wander the bridge over to Pelham Bay Park. Add in Orchard Beach either before or after for some quality sun R&R and bird watching.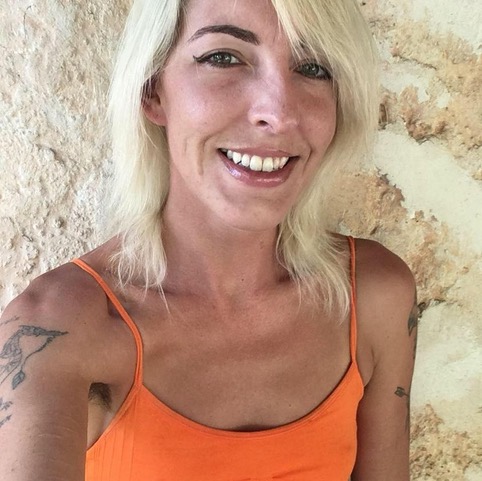 Lindsey Rae is a freelance writer, videographer, and medium format photographer with a background in economics, documentary filmmaking, and human rights. In past lives she covered the arts scene in Seattle and LA before morphing into a finance journalist, reporting from the NYSE for German news media. When not writing about culture & lifestyle she can be found studying herbalism and traditional healing techniques. She enjoys running, yoga, and world travel. You can find her at www.linerae.com or IG @hunteressthompson