When it comes to interior design, mirrors are pivotal pieces that will enhance your home's aesthetic in multiple ways. Mirrors make rooms feel bigger, allow light to penetrate more of the home, and just generally look very nice. Mirrors come in all shapes and sizes, and one of the coolest kinds of mirrors one can have is the pier mirror. These mirrors are large and tall and usually can be found in the empty wall space between two windows. Though many of these mirrors are antiques, some companies make more modern versions of pier mirrors. No matter what decade they are from, they will make your home look amazing.
The History of the Pier Mirror
The first known use of the term "pier mirror" was in 1703 in France. Back then, lighting a home was a much greater challenge than it currently is, so people had to be creative. By placing a tall mirror in between two windows, the blank wall between said windows commonly called a "pier," more natural light could be distributed throughout the home and for a longer period of time. They were also highly decorative, often standing on a wooden table known as a "pier table."
The stylish mirrors made their way to the United States in 1790 when Thomas Jefferson had four of them shipped from France. Soon, the people of the newly formed nation wanted in on the useful trend and started crafting the mirrors on their own. Many historical homes in NYC have intact pier mirrors, like The Merchant's House Museum. Several brownstones in Brooklyn have pier mirrors built into their walls. These days, these mirrors have largely fallen out of style thanks to the popularity of light bulbs. However, there are still pier mirrors out there waiting to be purchased.
Where to Buy Pier Mirrors
Pier mirrors can make a wonderful addition to any home, old or new. However, finding one can be challenging, especially if you're looking for an antique. There are places where you can find some older mirrors, like the Demolition Depot and from websites like 1stDibs. For newer, custom mirrors, check out places like NYC Glass & Mirrors. No matter who you buy from, you'll end up with a gorgeous addition to your home.
---
Pier mirrors are classy pieces of history you can have in your home. These gorgeous additions will be the centerpiece of your home and make your living spaces feel so much bigger. If you manage to get your hands on an antique one, see if you can learn the history of the mirror. Your guests will be fascinated by the story your mirror tells, and they'll be able to see the history inside every etch of the pier table that holds the mirror in place. If you get a newer mirror, encourage your friends to get one too! They are perfect ways to brighten up your home, and they deserve to be back in style again, even if the name is a little hard to say.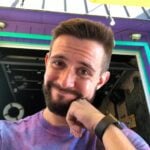 Russell is a writer and comic based in New York City. His plays have been featured at Penn State's Cultural Conversation's Festival, The NYC Thespis Festival, and Imaginarium's Inaugural Theater Festival. Follow him on TikTok and Instagram @pooleparty528