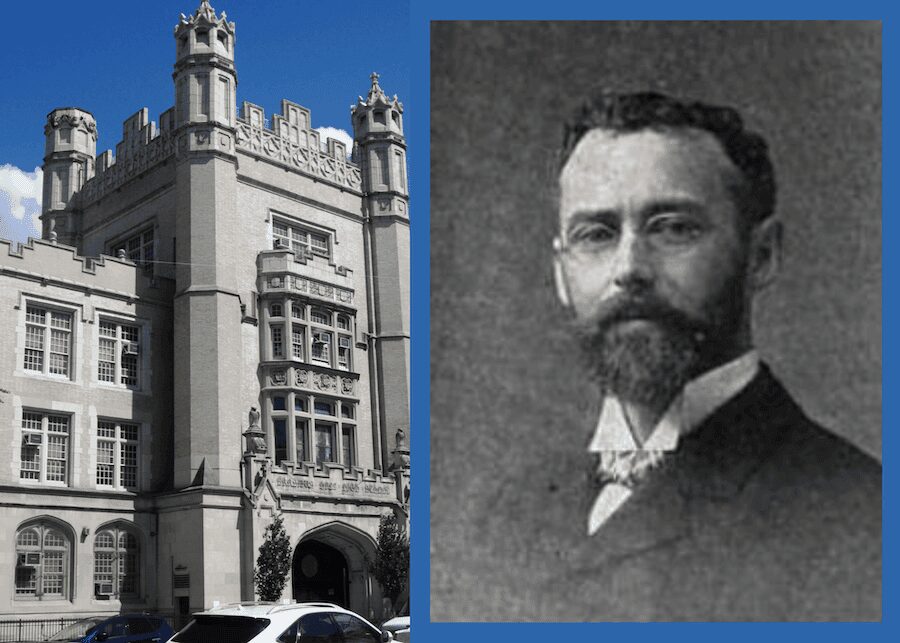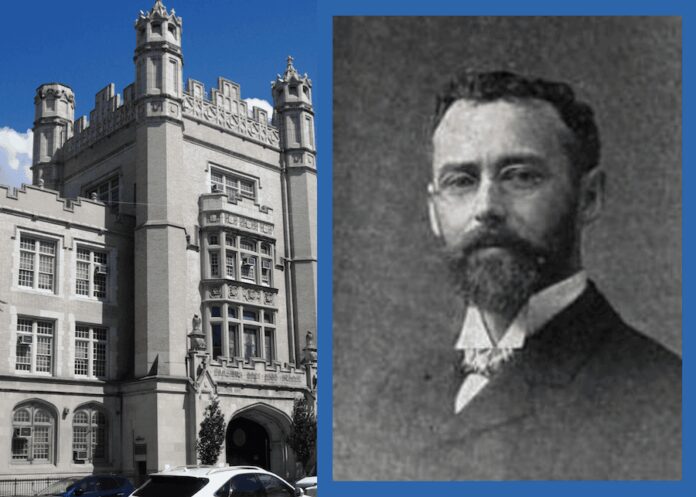 Charles B.J. Snyder was an architect, architectural engineer, and mechanical engineer widely recognized for revolutionizing and innovating the design of New York City public schools. During his time as Superintendent of School Buildings from 1891 to 1923, he is credited with designing over 400 public school projects. 
Snyder made the city's schools safer, healthier, and generally more conducive to a productive learning environment. Now over 100 years later, it's clear that the lessons to be gleaned from Snyder's career and legacy extend far beyond those of structural design and architecture; his passion for improving the educational system teaches us quite a bit about humanity, as well. 
The Job of a Lifetime
Charles B.J. Snyder was born in 1860 in Stillwater, New York. He studied architecture at the Cooper Union in New York and began his professional career in the 1880s. For years, Snyder studied under master carpenter William E. Bishop. Little is known about Bishop or the working relationship between the duo, but it can be assumed Snyder spent that time mastering his trade and honing his skills.
This unique educational background likely contributed to Snyder's success as a school architect. It was one equally as influenced by formal schooling, where he learned the major styles of the time – Beaux-Arts, Gothic, Dutch Colonial – and as it was by the practical, hands-on work he'd performed with Bishop. 
Snyder was only thirty years old when elected Superintendent of Buildings by the New York City Board of Education in 1891. Though he was a man well versed in his craft, innovating the public schools – over capacity and struggling to keep up with the city's exploding population – would not be an easy task. But Synder was up to the job.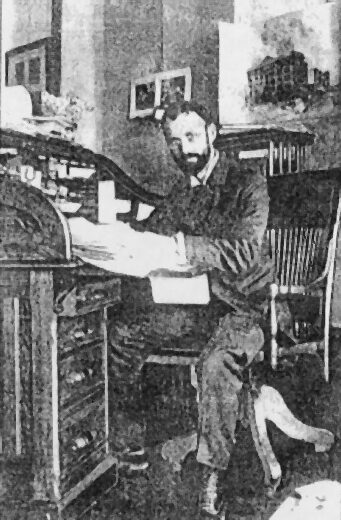 By the late 1800s, the reputation of the New York City public school system was fraught and flawed. Snyder was hired to take over for the somewhat crooked architect George Debevoise, who had suddenly resigned after accusations that he'd conspired with contractors to use cheaper materials on school projects. Whether or not the allegation against Debevoise was true, the writing was on the wall – or rather, the cracks were in the foundation. Debevoise's buildings were called "a civic disgrace" by the Real Estate Record and Guide in 1893.
To add insult to injury, the late 1800s were a boom time for New York; every inch of the city was being developed into a bustling metropolis. The cost of land was at a premium, and massive developments were dwarfing the smaller structures. As a result, the physical space allocated for new school buildings was minimal, and the existing ones suffered the consequences of nearby construction: Snyder cited lack of light and proper airflow as major issues in the schools. 
It's not surprising that during New York City's Gilded Age – a time when the rich got richer and the poor were pushed into poverty – there lacked an emphasis on education… for those who could not afford private school, that is. Charles B.J. Snyder set out to change that. In his eyes, school buildings served as civic monuments for a better society. He put stately schools in underserved neighborhoods, working to ensure that the privilege of a healthy education was not something one had to pay for.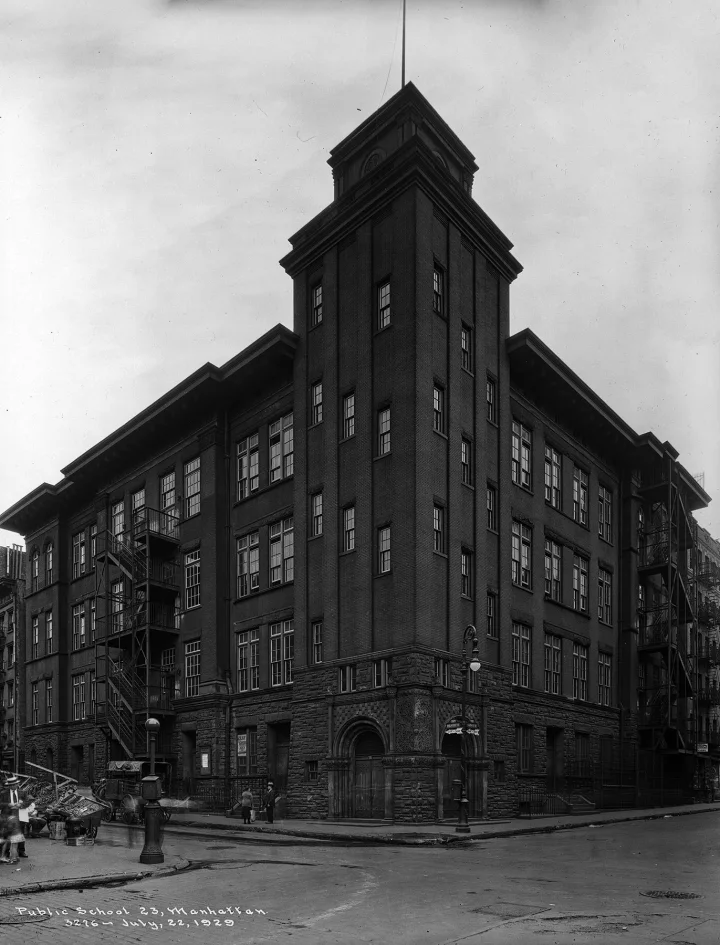 One of his first projects as Superintendent was Public School 23, located today at 70 Mulberry Street. Debevoise favored the Romanesque style for his buildings, and though Snyder deviated from that form in his later structures, he designed PS 23 in line with that architectural style. 
In the basement of PS 23, Snyder built an auditorium; this was part of his plan to provide community centers and local meeting places within school buildings. PS 23 was decommissioned as a school in the mid-1970s and reopened as a community center. In 2020, a fire devastated the landmark, but the city has pledged to rebuild and revitalize the building, investing $170 million into the project, which is slated to finish in 2027.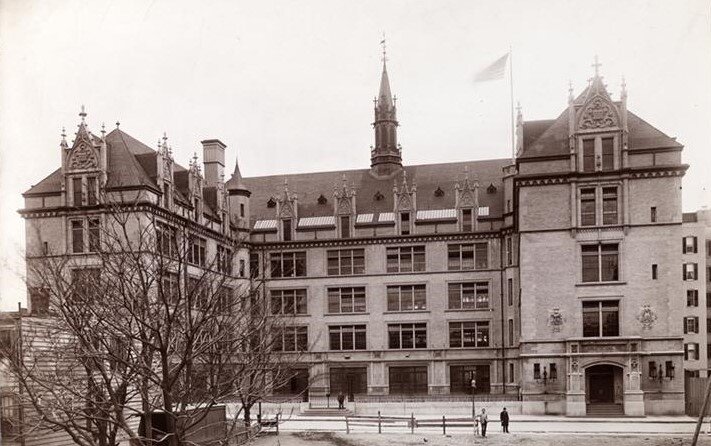 A larger budget, smaller class sizes, and a supportive President of the Board of Education (Robert Maclay) meant that Snyder was able to introduce basic but necessary improvements to the school buildings. Those included steel frame construction, indoor toilets, mechanical ventilation, and large windows. Despite the improvements, Snyder faced the same problem that had plagued Debevoise for years: how to create a quiet space for learning in unfavorable locations, as the plots allocated for schools were typically on noisey street corners.
Inspiration struck when Snyder went on a research trip to Paris in 1895. He was intrigued by the design of the Gothic-style Hotel Cluny de Paris, which was set back from the street via a courtyard. Snyder mused that this design, which ensured light and air could reach the building and offered respite from city chaos, could work for New York City's schools. Thus his signature H-plan was born. 
The first school built in this model was PS 165, completed in 1898. Located at 234 West 109th Street, it still stands and operates as a Pre-K through 5th-grade school today. 
School Is In Session
The H-plan design allowed Snyder to streamline the building process and enabled him to complete between 5 and 15 buildings per year. A reorganization of the Deputy Superintendents ensured that each stakeholder reported directly to Snyder and was only responsible for a specific portion of the building (design and planning, heating and ventilation, furniture, etc.). Synder fluctuated between various styles in his work – Beaux-Arts, Jacobean, Dutch Colonial, Gothic. Some buildings exactly followed the H-plan design; some strayed from the blueprint. 
The system was a well-oiled machine, and it garnered exceptional results.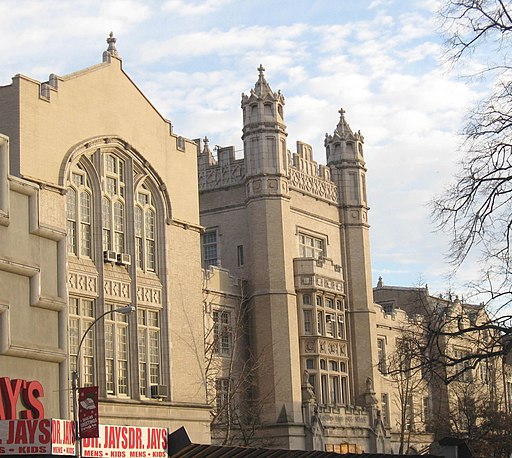 Dubbed the "mother of High Schools," Erasmus Hall High School in Brooklyn has been operating as a school since 1787. The original school building was deemed a historical landmark in 1966 and is now known as the Erasmus Hall Museum. Surrounding the museum is Snyder's school, designed in Modern Gothic style and built between 1904 and 1940. Today it operates as an educational campus for five separate schools. The storied center boasts a long list of alumni, including the legendary Barbra Streisand.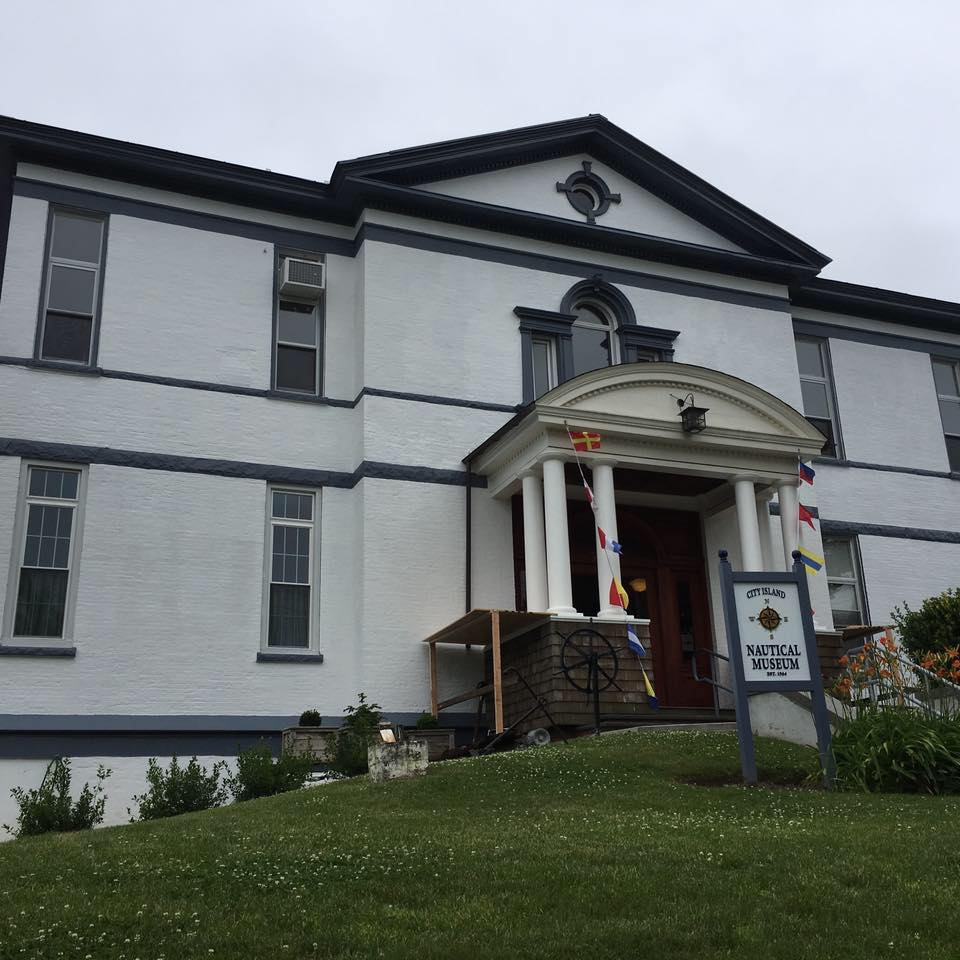 PS 17 was built between 1897 and 1898 at 190 Fordham Street. The building lives on as the City Island Nautical Museum, an exhibit dedicated to preserving the city's nautical heritage. 
Snyder's Legacy 
These are just a few of the countless still-standing structures that Snyder designed. His influence touched every corner of New York City, from the peak of the Bronx to the depths of Brooklyn to the whole of Manhattan. His work was prolific, and its impact on the community is immeasurable. Each of these buildings was designed with the intention of bringing light and learning to underserved communities and students. 
The public education system has always needed champions fighting to make it better. Snyder was one of those champions, creating community buildings with the same care and quality that the Gilded Age elite built their extravagant mansions. He carved out safe spaces for the greater good, and many still exist today. 
What would the New York City public school system look like without CBJ Snyder? Would the majestic monuments still have been built? Or would those buildings have instead festered in the dark, without fresh air, afterthoughts stuck on unfavorable street corners? 
In "The Battle for the Slum," muckraking journalist Jacob Riis wrote of Snyder's schools, saying, "he does that which no other architect before his time ever did or tried; he builds them beautiful. In him New York has one of those rare men who open windows for the soul of their time." 
Snyder didn't just build schools for the community; he built a future for New York.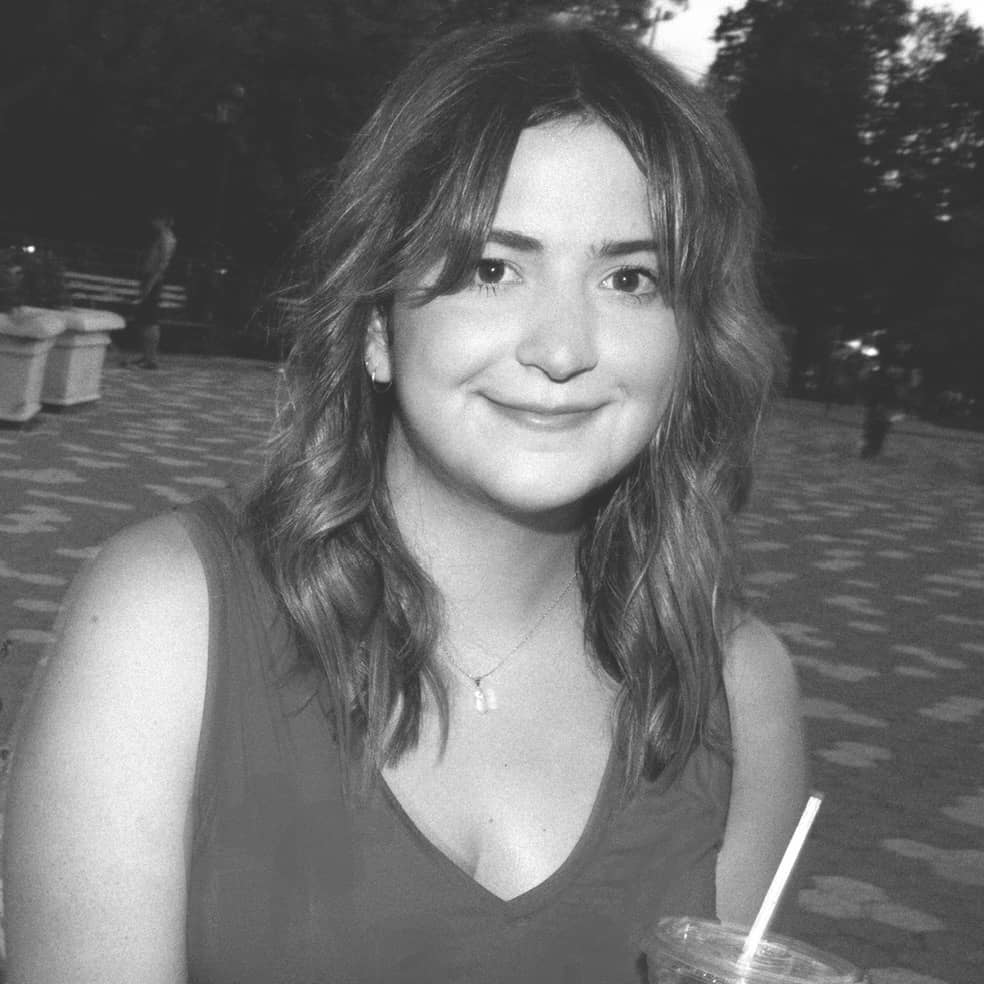 Emily Bice is a New York based writer born in Michigan, but with family in Canada - so on paper she's the nicest person you'll ever meet. Emily graduated from The University of Michigan's School of Music, Theatre, and Dance. She has worked as an olive oil farmer, press correspondent at Cannes, and in television, but her favorite job is writer. Playwriting credits include before the flood (The Chain Theatre, NYC), Purgatory (developmental workshop, Ann Arbor, MI), See You In A Few (one act, the thing theatre company, Zoom). Check out more of her work at emilyabice.com!