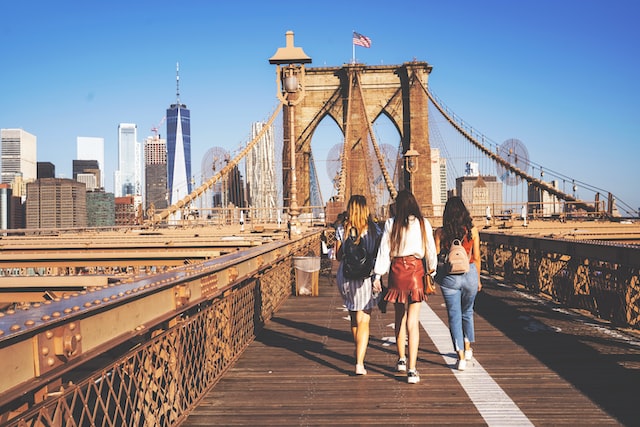 The Big Apple, The City that Never Sleeps, The Empire City in the Empire State; New York City. America's melting pot has many names, as many as it needs to match the multitude of people, cultures and industries that make up the city itself. The five official boroughs, Brooklyn, Queens, The Bronx, Staten Island, and of course, Manhattan, boast a wide variety of tourist spots and points of interest, though they don't all get their due. Central Park for instance is immediately recognizable, and it should be as it's the #1 filming destination in the world, having appeared in over 350 films since its inception. The team at CitySignal has gathered a list of 3 underrated locations in each of the boroughs that are worth your time; from museums to military forts to zoos. Bonus
Staten Island 
#1. The Staten Island Boat Graveyard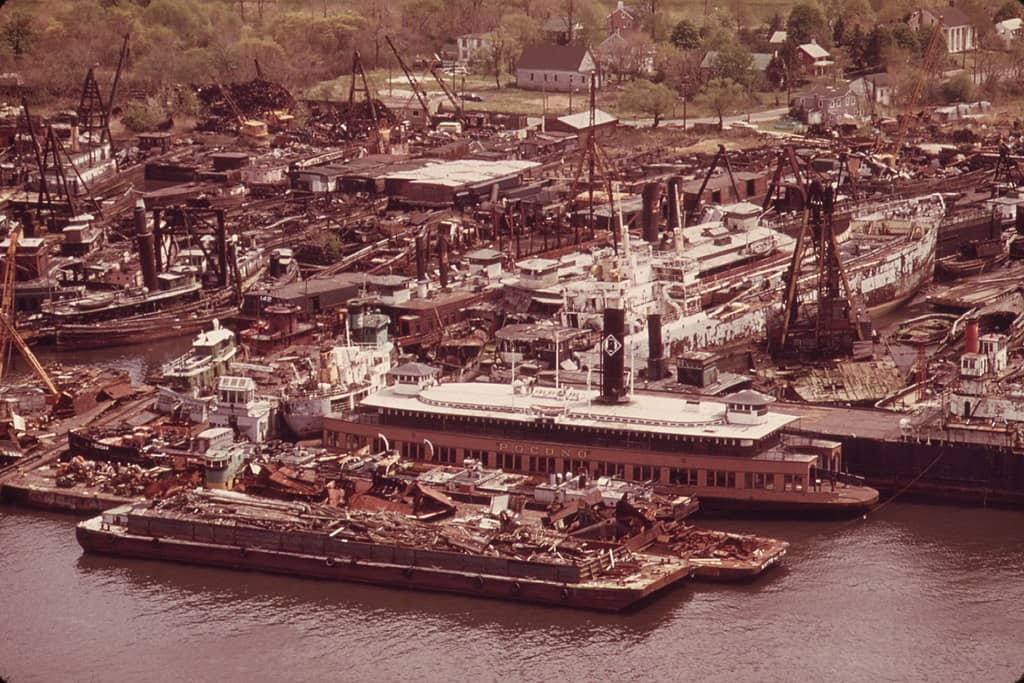 The Arthur Kill waterway hides a ghastly secret beneath its waters, and some of those secrets are still worth discovering for visitors to Staten Island's Tugboat Graveyard. Twisted wood planks and metal spires reach from the waves as the last remnants of more than 200 ships that were "put to rest" here since the 1930s. Part of the ships have sunken, decomposed or even been stripped for their metals and sold, leaving this eerie field of wreckages and a sordid reminder of the environmental results of industry. This "accidental museum" is a bit of a trek though, and as it's a 13-mile bus ride from the Staten Island Ferry, these murky depths are reserved for only the most determined of dark tourists. 
#2. Staten Island Museum
While the scenic Staten Island Ferry gets plenty of well-deserved love, The Staten Island Museum at Snug Harbor, founded in 1881, is another icon of the Forgotten Borough that shouldn't be missed. The museum is dedicated to the heritage of Staten Island and features paintings by Marc Changal, work from Asia, Africa, Indigenous America and Europe, as well as over 500,000 insects, if that's your thing. Welcoming over 200,000 people each year, this former dormitory for retired seamen has been converted into one of the premiere natural history, art and cultural museums in the city. It's well-worth the bargain as well, tickets start at $2 for Children 2 to 12 up to $8 for adults, (Children under 2 get in free).
#3. Fort Wadsworth
One of the oldest military installations in the nation, tracing its initial foundation back to 1779, midway through the American Revolution. Originally inhabited by the British, it was one of the forts fortified by U.S. forces following the war along with others like Fort Lafayette in Brooklyn, Fort Jay on Governors Island and Fort Gibson on Ellis Island; otherwise known as the Second American System of coastal defense. The Fort also served as a base of operations for soldiers during the Spanish American War, World War I and World war II before being turned into a national park in 1994 by the US Navy. Beyond the fort itself, the park is available for camping, fishing, and hiking in addition to horseback riding, boating and access to sporting facilities. 
Manhattan Destinations
#1. The Cloisters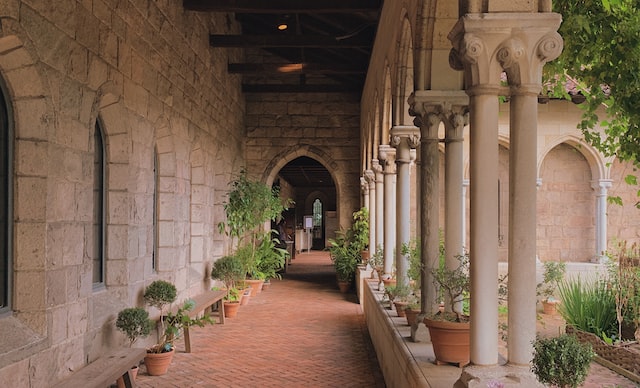 The Met Cloisters, found in upper Manhattan and situated in Lenapehoking, homeland of the Lenape diaspora, is a medieval-style building that is just under 90 years old. Designed by Charles Collen and funded by none other than John D Rockefeller, the building was built atop and around the original museum built there by George Grey Barnard, a sculpture artist trained in France. The location is built to be reminiscent of medieval European monasteries, churches, castles and other structures into a coherent museum of architecture, horticulture and art. Tapestries, paintings, sculptures, artifacts and several flower gardens make this location an eclectic and exciting visit, with something for everyone just a short walk from the 1 or the A. In addition to their permanent installation, the museum is host to ongoing and rotating exhibits, such as the current Hear Me Now: The Black Potters of Old Edgefield, South Carolina or the upcoming exhibition on Afro-Hispanic Painter Juan de Pareja. Tickets are pay-what-you-want for NY residents and students from New Jersey, and Connecticut as well.
#2. Little Island 
After opening in May 2021, Little Island is a new public park and part of Hudson River Park, built atop an artificial "island" more than two square acres large. Offering an abundance of free programming, including educational, natural, artistic, and community projects, the park saw over 1 million visitors in its opening year, usually filling to capacity before noon, so if you plan a visit, make sure you have a timed-ticket if you plan on visiting later in the day. With two performance venues featuring work by one of their multiple artists-in-residence (such as the fantastic playwright Tina Landau and actor Michael McElroy), and over 350 species of plants, the park is more than worth a visit for nature and entertainment lovers alike. Weather permitting, the park, free to the public, is open 365 days a year from 6am and closes at a different time depending on time of season; so plan your visit accordingly! 
#3. The High Line
A public park located on the West Side of Manhattan, the High Line is also a nonprofit organization that offers tours, art performances, and food along with a one-of-a-kind NYC tourism experience. Built on an elevated rail line and sanctioned as a park in 2006 by Mayor Bloomberg and the City council, the high line is an excellent example of urban refurbishment, taking what had been an eyesore of a defunct rail line and turning it into a cultural center and metropolitan getaway. Take a stroll from Gansevoort Street to 34th street, a 1.45-mile stretch that allows one to view 10th and 12th avenue from a wheelchair-accessible platform above the city. There's no shortage of activities near and on the high line, including amateur trapeze flying, swimming at the Chelsea pier, and visiting the Whitney Museum of Art.
Year-Round Fun in The Bronx
#1. New York Botanical Garden
An "Advocate for the plant world", the New York Botanical garden was established in 1891 and takes up more than 250 acres of space, making it the largest in any city in the U.S. A National Historic Landmark, the garden features over 30,000 types of trees and hosts 100 Ph. D-level scientists currently engaged in 250 international collaborations in 49 countries! Committed to preserving and protecting New York and the world's biodiversity, NYBG is an excellent chance to see a wide diversity of plants and flowers while also learning about the rich history and wide importance of horticulture. Activities include the family-friendly Edible Academy, The Wetland Train and the dining at Hudson Garden Grill.  Tickets for New York City residents start at $7 for students and seniors, while non-member adults will pay $15. Children and members get in free.
#2. Edgar Allan Poe Cottage
Quoth The Raven, the poet and author Edgar Allen Poe, famous for works such as The Tell-Tale Heart, Lenore and The Fall of the House of Usher, lived in The Bronx from 1846 to 1849, when he died under mysterious circumstances. While he wrote "The Raven" at a previous home in Manhattan, Poe, a Boston native, wrote several of his most famous poems while at this location, including The Bells, Annabel Lee and his short story, The Cask of Amontillado. The Poe Cottage is now a historic landmark and is on the National Register of Historic places, owned by NYC and run as a museum, open Friday through Sunday from 9am to 12pm and then from 1pm to 5pm. Just be wary of still-beating hearts beneath the floorboards! 
#3. The Bronx Zoo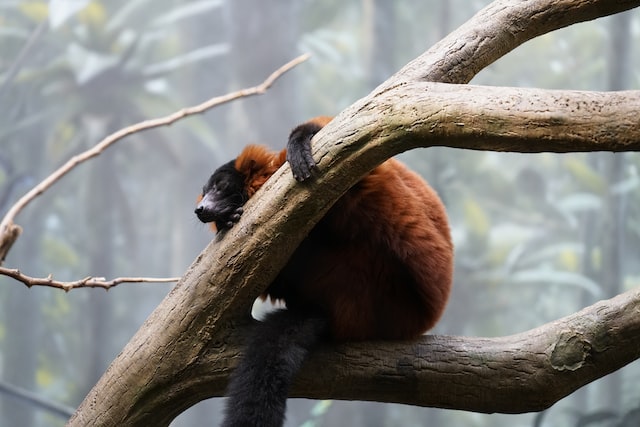 Taking up more than 265 acres of space, the Bronx Zoo offers unparalleled opportunities to get up and close with wildlife in New York City, not counting pigeons of course. Opening in 1899, the Bronx Zoo houses over 4000 animals representing more than 650 species. Highlights include The Congo Gorilla Forest, Tiger Mountain, and the Aquatic Bird House & Sea-Bird Aviary. They even offer a seasonal Butterfly Garden experience, from April through October, where one can interact with the butterflies directly and get to know other animals in their biome. Date-Specific tickets are required, and parking can fill to capacity on peak attendance days so an alternate mode of travel is suggested during especially busy periods such as holidays.
Queens Destinations
#1. MoMA PS1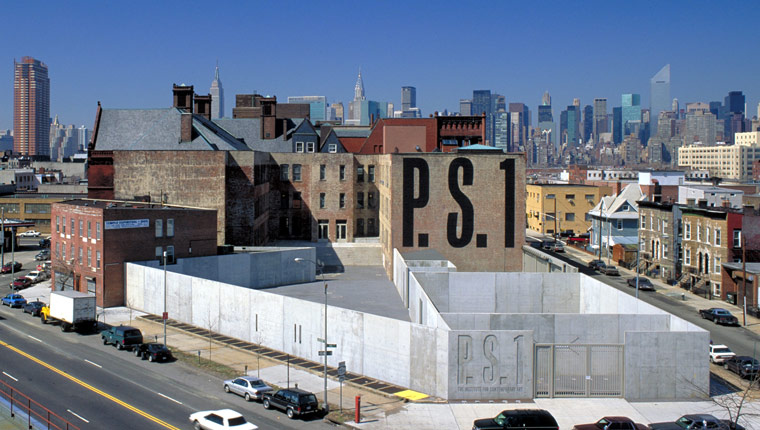 MoMa PS1 (or the Museum of Modern Art) was founded by Alanna Heiss, who now serves as curator, in 1976, and has been a powerhouse of contemporary art and culture in Queens ever since. MoMA PS1 is an artist-centered, community driven organization that hosts a wide variety of programming, such as the ongoing After The Fire mural project, or the upcoming dance / performance art project by London's Onyeka Igwe, A Repertoire of Protest (No Dance, No Palaver). Best of all, admission is free to all New Yorkers; so be sure to check out the campus from time to time to see some of their ever-changing selection of exhibits and events. 
#2. Astoria Park
Featuring the oldest and largest pool in the city, Astoria park sits on the edge of the East River and takes up nearly 60 acres of land. Originally called William J. Gaynor park after the mayor at the time, and then East River Park, the Board of Alderman officially named the park "Astoria" in 1913. Located beneath the Robert F. Kennedy and Hell Gate Bridges in Queens, the park also features over a dozen tennis courts, several playgrounds, and a skatepark. The pool is, however seasonal, it's open only whenever the New York City public school season is not in session, so mostly over the summer, although you can check the website for more specific dates yearly.  Also, note you'll need to bring a combination lock for a locker, and food, glass bottles, electronic devices, and newspapers aren't allowed in the pool; so you'll need to leave those at home. 
#3. Louis Armstrong House Museum
After the passing of her husband, famed jazz musician and civil-rights legend Louis Armstrong, the late Lucille Armstrong stayed at their home on 107th Street in Corona, Queens working to preserve his legacy. This effort has resulted in The Louis Armstrong House Museum (LAHM), a National and New York Historic Landmark that holds exclusive archival material, private recordings, and other documentation on the life of the musician, along with live music performances and other programming. The house is open Thursday through Saturday only and has limited hours, so it's important to schedule ahead to make sure to make the most of your experience, but once there be sure to take part in one of the daily guided tours that walk you through this piece of music history, "frozen in time". 
Brooklyn Locations To Visit
#1. Brooklyn Academy of Music (BAM)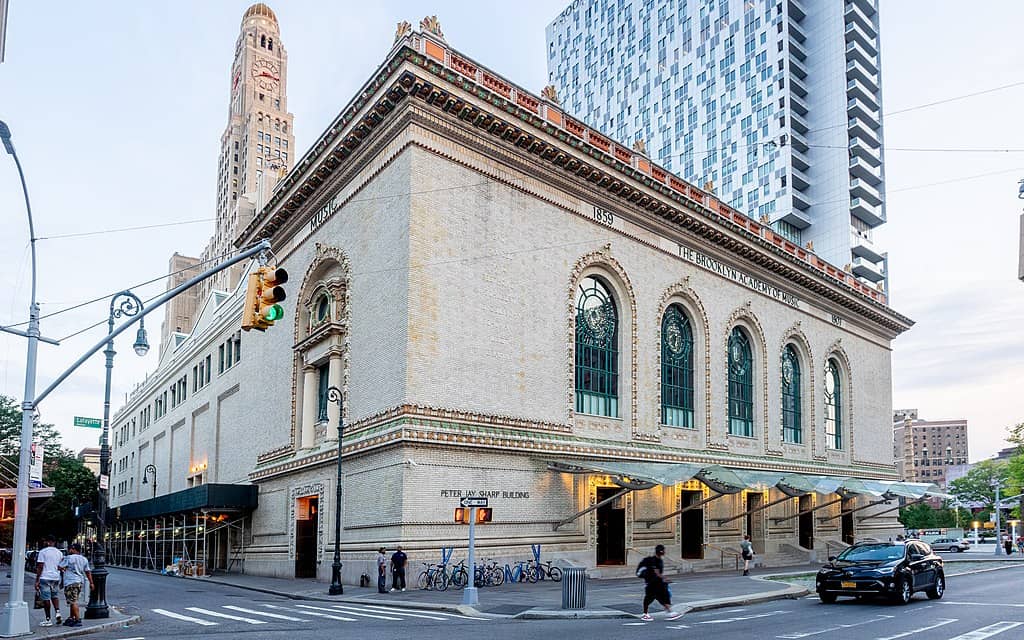 Located in North Brooklyn, the Brooklyn Academy of Music has been a home for performance and art for over 150 years. With programming in theatre, dance, music, film and opera, there's always something to see or do on the beautiful campus. A quick glance at their extensive calendar of events you'll see how live installations are often placed alongside current films and live performances, making a day-long visit to BAM well worth the trip. With three separate venues, The Peter Jay Sharp Building, BAM Fisher and BAM Strong, there's always plenty to see, and membership offers access to even more advantages and art. The work at BAM is often critically acclaimed and world-renowned, cementing it as an underground incubator of important new work and a showroom for the avant-garde. 
#2. Brooklyn Bridge Park
While the Brooklyn Bridge is an obvious choice for tourism when visiting New York City, the crowds and traffic constantly crossing the structure may make viewing it difficult from the walkway. For a different vantage point, another choice may be the Brooklyn Bridge Park which offers a stellar view of the bridge, and is a bit of an open secret amongst locals for its out-of-the way vistas, expansive piers filled with activities and programming, as well as a waterfront park. From the labyrinth on Pier 3, to the famous outdoor Jane's Carousel, to the glamorous Empire Stores, the park has year-long activities perfect for anyone looking for a quiet stroll, a brisk kayak trip, or a casual throwdown at the ping-pong tables.
#3. Coney Island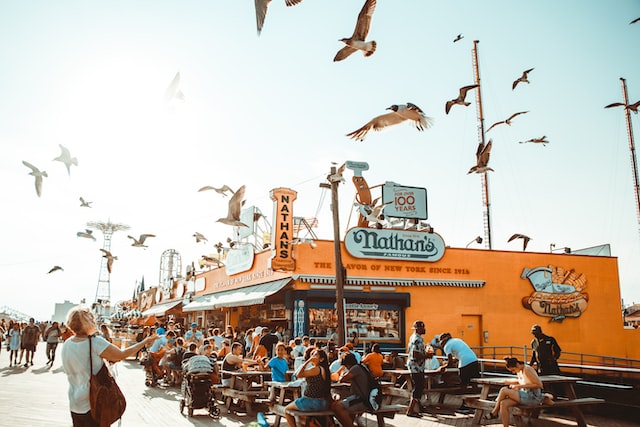 The last stop at the bottom of the Q Train will take you to one of the most historic and iconic summer getaways in the city. From the boardwalk and amusement park rides, to the long hot beach, Coney Island is synonymous with New York Summer fun, and has been a staple in the city since 1895 when the first enclosed amusement park opened in the area. Some track the invention of the Roller Coaster back to 1884 Coney Island and LaMarcus Adna Thompson, where he built his gravity-based "Switchback railway" which would become the foundation for our modern rides. Some of Coney Island's current featured attractions include the Coney Island Circus Sideshow, Deno's Wonder Wheel Amusement Park and the New York Aquarium. Coney Island is also a famous filming location in New York City, with movies such as The Wiz, The Warriors and Requiem for a Dream filming on or near the beach.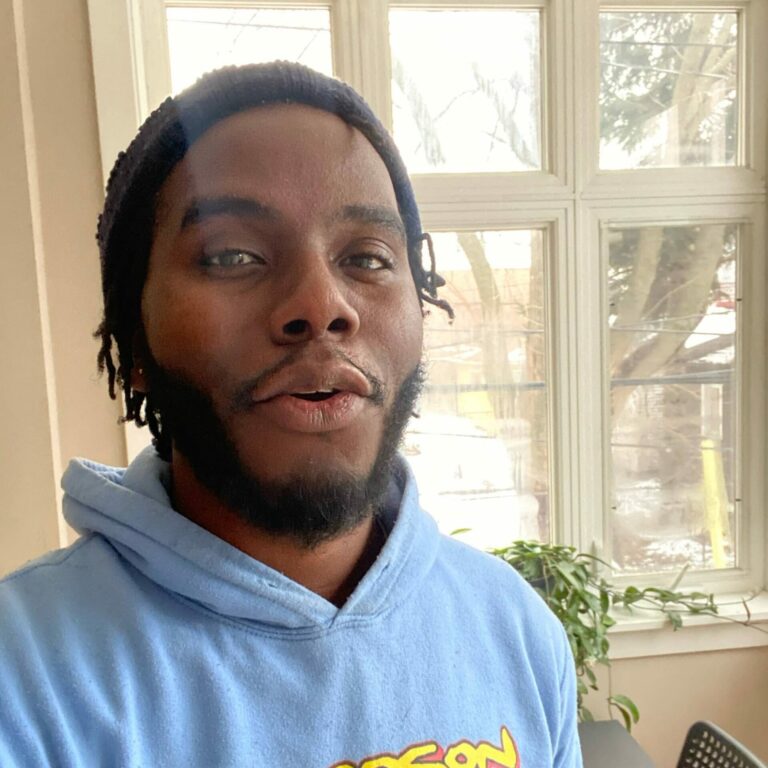 Josiah Thomas Turner is writer and musician based out of Washington Heights, New York. Turner received his undergraduate degree in Drama from the University of Wisconsin - Stevens Point before earning an M.F.A. in Playwriting from The University of Texas at Austin. Born and raised in Milwaukee, Wisconsin, Turner trained as a multi-instrumentalist from a young age and spent much of his early years creating and performing music. Josiah's current interest include animation, video-games and French-Canadian prog-rock.