Central Park is the one of largest green spaces in Manhattan. Surrounded by neighborhoods such as Midtown, Hell's Kitchen, the Upper West Side, Harlem, Yorkville, and the Upper East Side, this park is easily accessible to nearly everyone in the city. There are a ton of activities, both year-round and seasonal in Central Park. Many of these activities and sites are famous to people around the world due to their many appearances in movies, TV shows, and more. There's almost no end to what can be done in Central Park, which is why CitySignal has compiled a list of activities that everyone should do at least once.
Museums and Zoos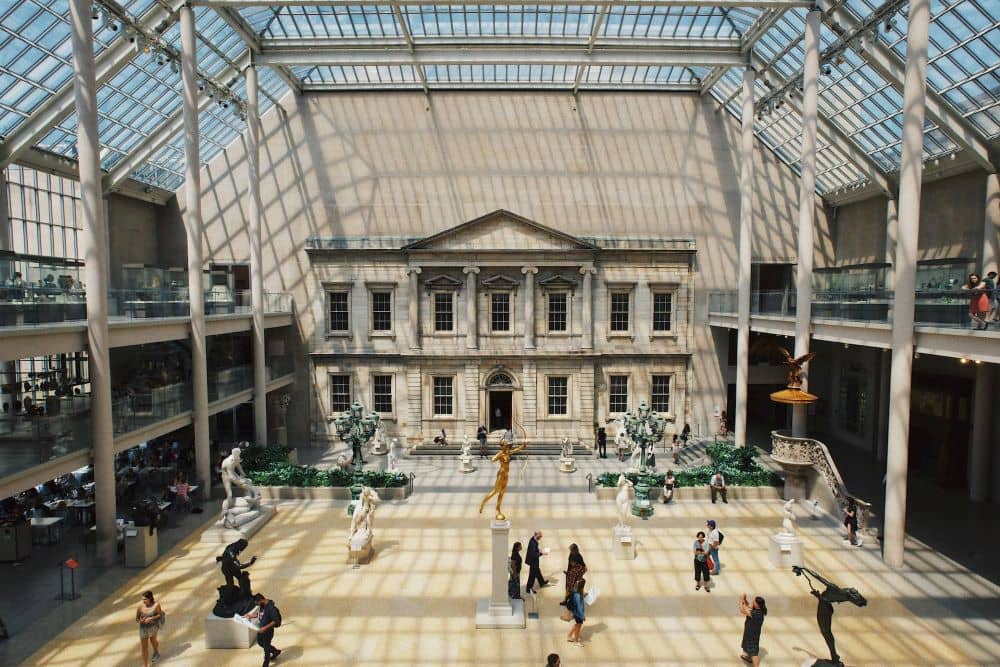 Central Park is home to many museums and also a zoo. Many of the museums within and by Central Park are considered part of the Upper East Side's Museum Mile. Some of the best museums here are:
The American Museum of Natural History
The Natural History Museum is known for its large dinosaur fossils and a life-sized replica of a blue whale making it the perfect location for families and school trips. Thousands of visitors visit this museum on a daily basis, enchanted by the many natural wonders of the world. While most exhibits are permanent, some are will rotate and change on a seasonal basis. All of them have something to do with the natural world, showcasing the beauty of nature, and telling the story of Earth, mankind, and life. This museum is unique and even has "pay-what-you-wish" tickets for New York, New Jersey, and Connecticut residents. After you've had your fun walking around the museum and learning about gems, dinosaurs, and more, be sure to stop by the local Shake Shack to grab a tasty burger. This is easily one of the best museums in the city and you won't want to miss it on your trip here.
The Metropolitan Museum of Art
The MET is one of the largest art museums in the country and has curated the best art from around the world for you to enjoy in one single location. Filled with paintings, sculptures, masks, and more, this museum has a little bit of everything and puts on special exhibits annually. They have educational programs for adults and children, as well as events designed to enhance the appreciation of different forms of art. This museum is full of amazing pieces and experiences, receiving visitors and lecturers from all over. For those who become members, admission into the museum is free. For everyone else, tickets range from $17 to $30 dollars. Stop by for a few hours and take your time pacing throughout the different exhibits. Here you'll get to bump shoulders with tourists, aspiring artists, and other folks with the same appreciation for the arts.
The Central Park Zoo
This zoo might be one of the smallest in the city, but it's home to some of the coolest animals in the world. With exhibits on penguins, sea lions, and even snow leopards, this place is full of exotic animals and interactive experiences. All zoos in NYC are dedicated to the preservation of wildlife, and this one is no different, hosting educational events for adults and children to help them learn about protecting the natural world. Tickets are less than $20, so be sure to plan a visit to this amazing little zoo. Pro tip: Their red pandas are some of the cutest things on this Earth.
Landmarks and Cool Sites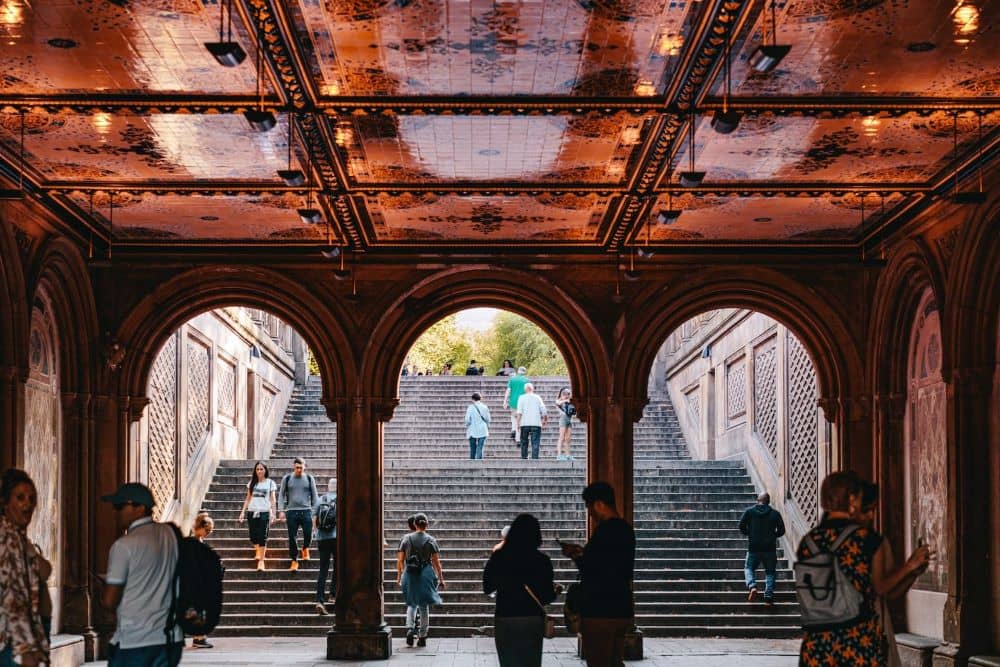 Central Park has a lot of landmarked structures and amazing sites to see. These iconic structures are always open and will make any experience special. Some of the best include:
Belvedere Castle
One of the most striking structures in Central Park, this little castle has been around almost as long as the park has. Built in 1872 and designed by one of the Park's designers, people can get one of the best views in the park from this pristine palace. In addition to being a great sightseeing spot, this building holds a gift shop and even monitors the weather in the park. This building truly does it all, which is probably why it's a popular spot for dates and marriage proposals. This building is a true piece of park history and will remain a favorite spot for many years to come. The Castle is typically open year-round, but be careful visiting during winter, as the steps can get slippery from ice!
Ladies Pavilion
Speaking of popular spots to propose, the Ladies Pavilion is a landmarked gazebo couples have used for romantic purposes since 1871. The pavilion was nearly demolished in the 1970s, when the park was largely abandoned and left in disarray. The Friends of Central Park, a conservancy group, stopped the demolition, refurbished the pavilion, and got it landmarked. Today the pavilion is a great date spot. Many people even have small weddings there. It's a beautiful space and perfect for elegant photos. Couples seeking cute spots to visit should keep this place in mind.
Bethesda Terrace
Easily the most famous structure in Central Park, Bethesda Terrace has been featured in countless movies and TV shows about New York. The Terrace is not just an architectural beauty, but a functional one as well, with places to sit and relax and shady spots to hide from the sun in the summer. The fountain here, Angel or the Water, is a true work of art and is one of the oldest structures in the park. This is a gathering place for many hangouts, field trips, and dates, making it one of the most visited places in the city.
Seasonal Activities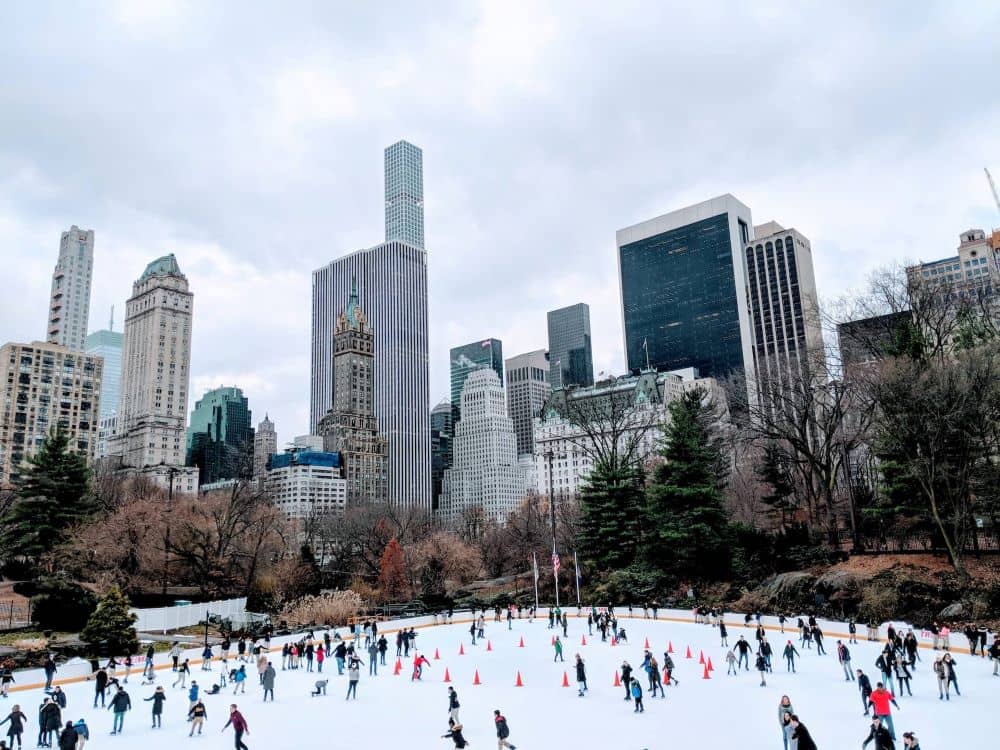 Central Park has several seasonal activities that make it unique from other parks in the city. Some of the most notable ones include:
Shakespeare in the Park
This theater troupe produces shows every summer at the Delacorte Theater by Turtle Pond in the park. Sponsored by The Public Theater, these shows are always free, though tickets get reserved quickly. These outdoor performances aren't always Shakespeare, but they do usually stick to classical plays with modern twists. These shows have been playing since 1962 and have always been extremely popular. To see and perform for Shakespeare in the Park is a privilege not everyone has in their lives, so it's important to jump on the opportunity and get tickets once their new season is announced. Ticking information is typically released in May of each year. Once you get your free ticket, consider supporting Shakespeare in the Park with a small donation to keep the tradition running!
SummerStage
Fully titled, The Capitol One CityParks Foundation SummerStage, this annual summer festival of free concerts is always a huge draw to the city. Central Park hosts more concerts than any other park in the city during this massive event, and concerts take place at nearly every venue in the green space. Concerts range from famous bands to dance troupes, and are always engaging in the best ways possible. Like any outdoor music festival, these concerts are always packed with energetic fans, so prepare to be out and about all day, multiple days in a row. This concert series has something for everyone.
Ice Skating
Central Park ice skating is extremely popular. With two famous locations to skate, Wollman Rink and Harlem Meer, guests have some great options for this wintery activity. Wollman Rink is open from October until April, but Harlem Meer is only open under certain weather conditions, so it's important to plan ahead for those seeking a day on the ice. No matter which place is visited, guests will have access to ice skates, helmets, and even helpers for those new to the activity. Ice skating has always been a tradition in NYC, and that tradition lives on to this very day.
Winter Wonderland Guided Tour
A newer addition to the seasonal offering of Central Park, this guided tour happens a few times in November and December, allowing guests to view the park from a new perspective and see what makes it so especially captivating in the winter. This tour leads guests through – hopefully – snow-covered fields and landscapes in the park, captivating audiences while they learn about the history of the park and the wintery activities of the past and present. This newer tour has become a fan favorite and sells out rather quickly. This is a great activity for family and nature lovers.
Year-Round Activities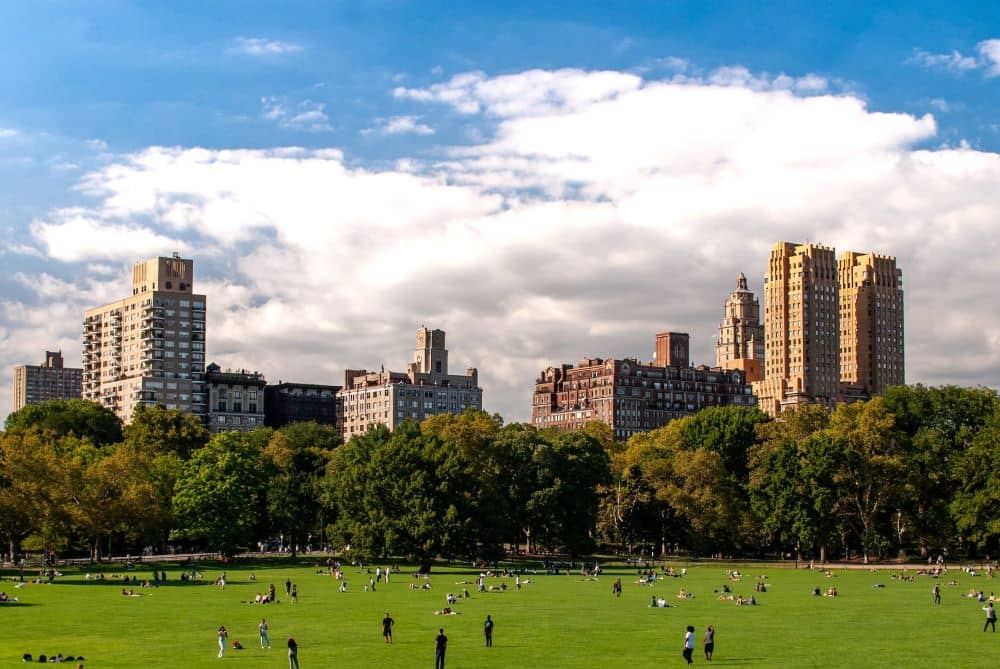 Several activities in Central Park can be experienced all year, though weather makes some of them more difficult. Some of the best year-round activities include:
Athletics
Central Park has a ton of athletic fields. From baseball, to soccer, to tennis, almost any sport can be played here. Some sports are easier to play in the summer, like volleyball. However, people can always be seen running, biking, and playing football in the fields of the park, even in the coldest weather. Some fields require a reservation or a rec league to use, but many of these fields are open to the public for free at any time. The park is huge and has plenty of trails for walking, sources of water for fishing, and lanes for biking and rollerblading. It is basically impossible not to exercise in Central Park, and the athletic opportunities here are almost never-ending.
Walking and Biking Tours
Whether the tours are self-guided or through a professional service, guided tours through the park are always a fun way to experience the nature, architecture, and people of Central Park. Tours come in all shapes and sizes, and many of them are even free. Tours happen year-round, only stopping for serious weather conditions. If there's a light drizzle, expect a tour to still be happening. These tours are a great way to get outside, get moving, and learn some NYC history. Self-guided tours are especially fun, as they allow for more park exploration at a guest's own pace.
---
Central Park has a ton of stuff to see and do, but many people visit the green space to simply relax with friends. The park provides New Yorkers and tourists with opportunities to get out of their comfort zones and do a fun activity that they wouldn't otherwise ever consider. The park has a great historical significance that cannot be ignored, and a beauty that is hard to miss. With some of the most outstanding educational, athletic, and artistic experiences in the city, Central Park continues to be a driving force for NYC, and remains one of the most influential parks in the nation.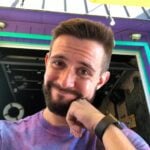 Russell is a writer and comic based in New York City. His plays have been featured at Penn State's Cultural Conversation's Festival, The NYC Thespis Festival, and Imaginarium's Inaugural Theater Festival. Follow him on TikTok and Instagram @pooleparty528