The holiday season is here! There are trees to decorate, apple cider to make, presents to wrap, and Christmas light displays to see.
The most magical and beautiful time of the year is upon us. While we are busy preparing our homes for family and friends, it's important to take time for ourselves. Visiting some of the amazing light displays throughout the 5 boroughs is one way to celebrate the holidays and unwind.  
CitySignal breaks down some of the best holiday light displays in our city. Some are world-renowned, while others are a bit more under wraps. Whatever you choose, grab a blanket, some hot chocolate, and your gloves before setting out on your very own tour of NYC holiday light displays. 
Dyker Heights
It is impossible to even mention Christmas lights in NYC without mentioning Dyker Heights. This long-celebrating neighborhood in Brooklyn could quite possibly be the best Christmas lights around. Also known as the King of Christmas Lights, The Undisputed Capital of Christmas Pageantry, and Dyker Lights, you will be blown away by the bright lights in this part of New York.  
Ms. Lucy Spata created this magical Christmas tradition in the 1980s. Her mother loved to decorate her home for Christmas, and Ms. Spata wanted to keep that memory alive with her home in Dyker Heights. Soon, many neighbors decided to join Ms. Spata in her holiday tradition. Now, the neighborhood is known throughout the world for what Ms. Spata started.
View this post on Instagram
 Most families in the neighborhood begin to decorate their homes around Thanksgiving and continue to light up the streets through January. There is no way to know exactly how many lights glow throughout Dyker Heights, but it is estimated to be millions! Some homes are extravagant, while others aspire to be over the top. Whatever you desire in holiday-lighted cheer, you will find it in Dyker Heights. 
When and Where to Visit The Dyker Heights Lights
You can view the lights on Dyker Heights Boulevard, also known as 11th to 13th Avenues from 83rd to 86th St in Dyker Heights, Brooklyn. Most displays will turn off at 9pm so aim to go sometime before then and after 4pm.
Live In Dyker Heights
Visited the lights and fallen in love with the neighborhood? Be a part of the famed Christmas lights, year after year! Consider this gorgeous apartment, located in the quiet neighborhood of Dyker Heights. 
The
Modafferi
Christmas Lights Show 
For over 30 years, Mr. Tony Modafferi has entertained NYC with some of the most beautiful Christmas lights in the borough of Queens. Located in the neighborhood of Howard Beach, Mr. Modafferi's lights shine bright for visitors near and far.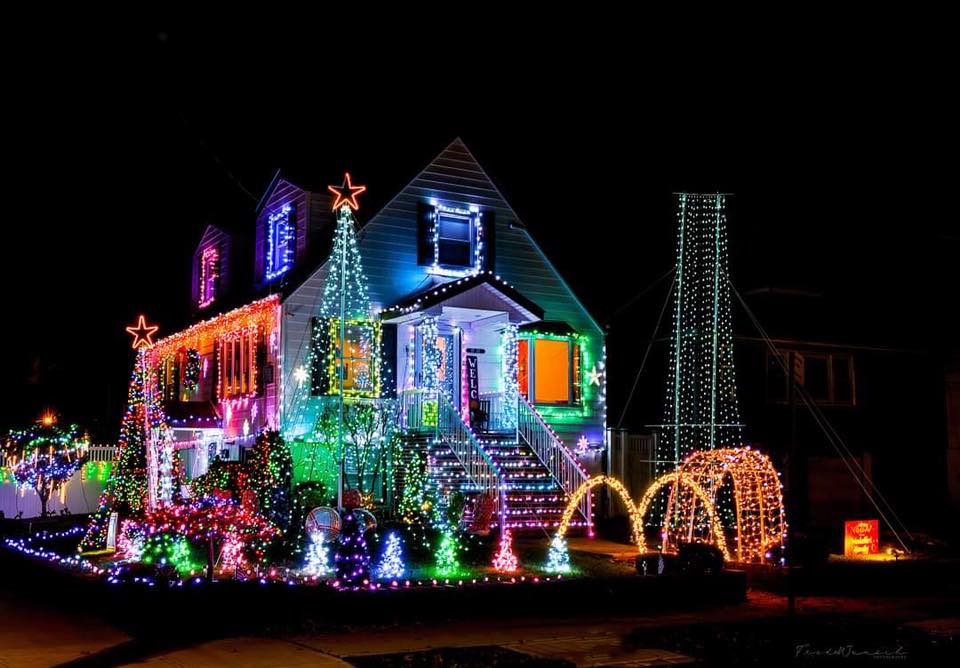 Mr. Modafferi began decorating his home for Christmas after losing his brother on 9/11. His brother was a fire captain and was working at the World Trade Center on that fateful day. Mr. Modafferi needed a way to cheer up his family, and the event took on a life of its own. 
Where and When To View the
Modafferi Light Show
The nightly light show runs from 5pm until 10:00PM each night during the holiday season at 165 Avenue and 97 Street, by Charles Park.
Amaze Light Festival in Flushing
A great option for the entire family to gaze at millions of Christmas lights is the Amaze Light Festival in Flushing. You could easily make an entire evening out of this all-in-one event. The Amaze Light Festival showcases a million lights, a holiday market, and a train ride through sparkling lights. 
View this post on Instagram
 Located at Citi Field, tickets can be purchased in advance for this holiday spectacular. The Amaze Light Festival features live characters and fun for all ages. For those wanting something to cater to an adult-aged experience, there is an upscale food and beverage area. VIP tickets are also available. 
Zing's Toyporium is a popular option for kids of all ages. You can enjoy a life-sized Lite Bright and write a letter to the big man himself, Santa. 
Add-on experiences for all ages are also available. These can be purchased in addition to your regular tickets. The add-ons include Zing's Thrill Hill and Arctic Experience. 
Saks Fifth Avenue
Words cannot describe the grandeur and beauty of the light show presented by Saks Fifth Avenue year after year. The iconic department store is home to some of the most beautiful window displays in the world. 
Each year, one of the most spectacular light shows is available to see for everyone walking along the famous street. The show occurs most days during the holiday season, after dusk and into the night. Hundreds of perfectly coordinated LED lights shine and twinkle to holiday music. 
Don't skip viewing the famous window displays before or after viewing the light show. The displays are unveiled each year and always change to bring everyone a surprise experience for the holidays.
Looking to get a convenient and easy commute to view the Saks Fifth Avenue lights each year? Check out this simple one bedroom listing.
Rockefeller Center
It wouldn't be a Christmas light display list without mentioning the Rockefeller Center. Iconic in name and famous throughout the world, The Rockefeller Center offers so much for the entire family. 
For 2022, the Christmas Tree Lighting will occur on November 30th. After the event, the famous tree will shine for Manhattan each day from 6AM-12AM. On Christmas Day, the tree will glow for a full 24 hours. If you prefer to wait a bit later to view the gorgeous tree, New Year's Day hours will be from 6AM-9PM.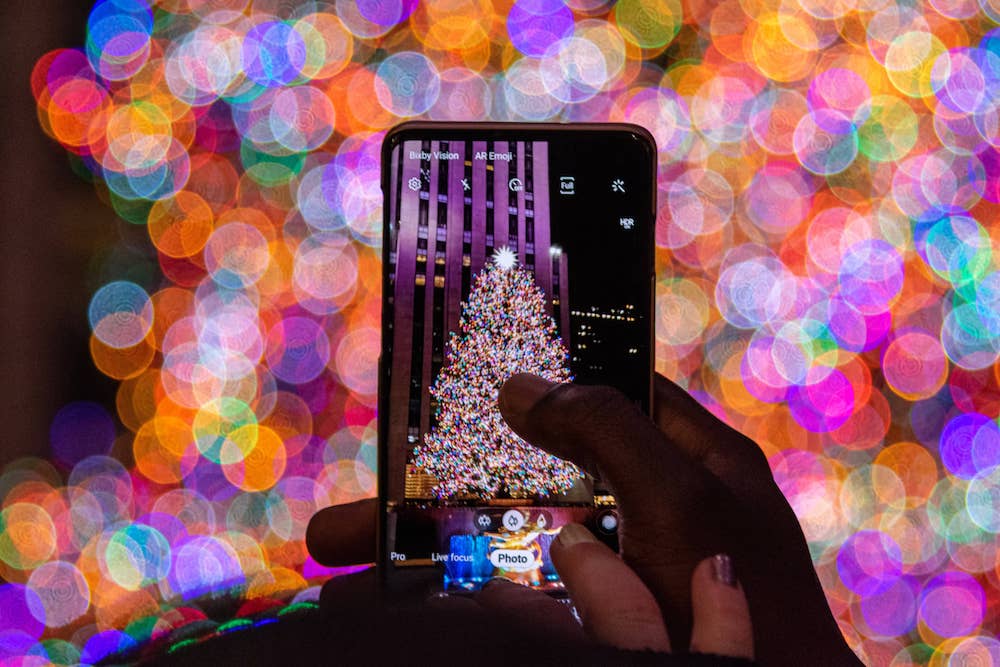 A trip to Rockefeller Center is not complete without skating at The Rink. Located just below the famed Prometheus statue and Christmas tree, The Rink is a must for all visitors to the city. Tickets can be purchased in advance here. General admission prices include skate time and skate rental. VIP tickets can also be purchased. These special tickets allow extra skating time, skate rental, and one hot beverage of your choice. Season passes are also available for anyone wanting to skate multiple times throughout the winter season. 
It doesn't matter if you want to visit a neighborhood close to your home or a world-famous display like Saks Fifth Avenue. The most magical city in the world has something for everyone. Here at City Signal, we hope that your holiday season can be made just a little brighter by visiting some of NYC's beautiful light displays.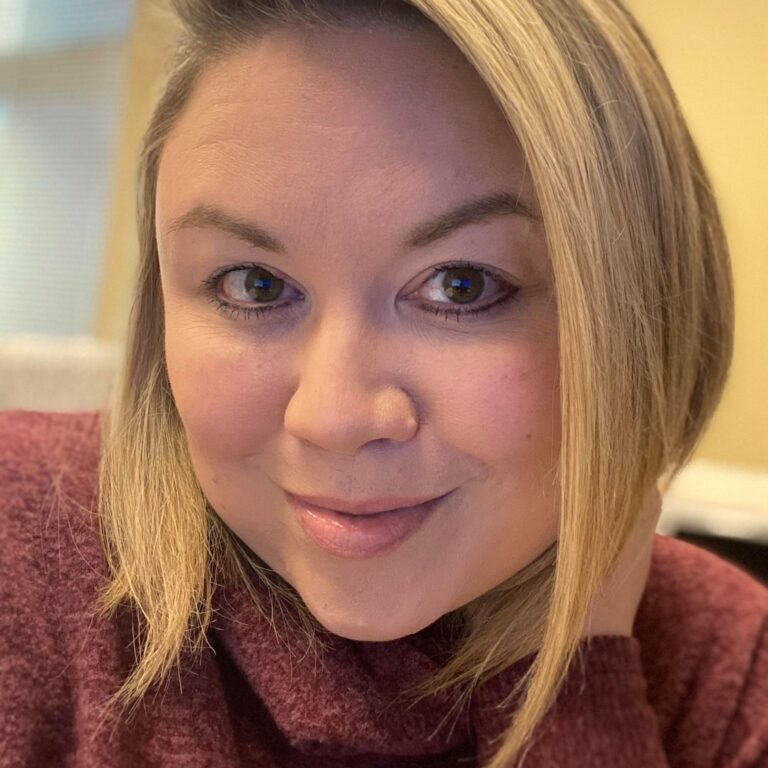 Kristi Hill is a freelance writer who loves to travel, cook and watch college football. When she isn't writing, she's usually listening to classic rock and spending time with her dog, Chico.