NYC is a big tourist city, and all those tourists need a place to stay when they visit. Lucky for them, the city has a plethora of hotels for folks to stay in, though some hotels are superior to others. Many hotels have larger rooms, unique amenities, and even some historical significance. The hotels of NYC range from famous to fanciful, and each borough has a unique one to add to the roster. So which hotels are the best of the best?
Best Hotels in Manhattan
View this post on Instagram
The Waldorf-Astoria
This historic hotel has been providing a glamorous experience to its guests since 1931. Known for its luxury service, Conrad Hilton even called this place "the best of them all." With their enormous hotel spa, fine dining establishment, and special guest benefits throughout the city, it's easy to see why so many people love staying here. Some folks loved it so much that they converted the top floors into permanent residences. Those who live in these permanent residences can enjoy the hotel's amenities year-round. This place is the best of old New York, and staying here is a truly unique experience.
The Plaza
One of the most iconic hotels in the city, The Plaza has been around since 1907, and has hosted many celebrities, including The Beatles on their first-ever tour of America. The hotel has been the scene for a number of famous stories too, including Home Alone 2 and the hit Broadway play, Plaza Suite. The hotel has a wide variety of room sizes, though all of them will make a guest feel like royalty. They also have a ton of services, including a spa, a champagne bar, and even services for pets. This is a great place for anyone seeking a luxury New York experience.
The Conrad Downtown
Located in the heart of Downtown Manhattan, this hotel has an almost ideal location for tourists, especially those who want to stay out of the Midtown hustle and bustle. The Conrad Downtown is one of the highest-rated hotels in the city and has several packages available for families and visitors seeking a bit more romance in their vacation. This hotel is also essentially a museum with over 2,000 modern art pieces. Their rooftop bar, Loopy Doopy, has some of the best views in the city and some of the best specialty cocktails as well.
Ink48
This hotel is bit more modern, but it was built from the remnants of a 1930s printing factory. Placing top three of the Condé Nast Traveler Best Hotel list in 2020, 2021, and 2022 (Winning the top two out of those three years), this hotel is extremely popular with locals and tourists alike. Their restaurant, PRINT, is one of the best in the city, and the view from their rooftop bar is breathtaking. Ideally located, guests can catch a show at a Broadway theater or visit the iconic Times Square steps from the hotel.
The Standard
Located above the High Line in Chelsea, this magnificent hotel is the definition of a good time. The location is great, sure. But they also have a ton of restaurants, bars, and even bumper cars. The Standard even has a shop inside it with specialty fashion items that can only be found in the hotel. With food, shopping, and entertainment, guests never have to leave the hotel. If they do, though, they can step directly onto the High Line, and enjoy a wonderland of theater, shopping, and fine dining blocks away from this amazing place.
The Chatwell
Voted #1 Hotel by the Condé Nast Traveler Readers Choice list, this hotel services a guest's every need, even offering bikes to folks who want to cycle through the city. This pet-friendly hotel has a little bit of everything, from great views to a stunning 90-seat restaurant that serves "pre-theatre" specials. With a bar popular with Broadway performers, given its elegance and location, seeing stars and celebrities here isn't a rare occurrence. The Chatwell loves the theater so much that they offer Broadway-themed dress-up and tea parties for younger theatergoers.
The Beekman
Another Condé Nast Traveler Readers Choice pick, this hotel has been around since 1883, and has been visited by famous scholars such as Edgar Allen Poe, Mark Twain, and Ralph Waldo Emerson. This historic building celebrates these authors and thinkers by decorating the halls with their likenesses and filling libraries and lounges with their works. The entire place is like wandering around a castle. It's elegant, brilliant, and has many places to go. They have several bars and restaurants, and they are right in the middle of Financial District, which means they are close to many of NYC's most famous attractions.
Best Hotels in Brooklyn
View this post on Instagram
Akwaaba Mansion
One of the most unique hotels in NYC, this bed and breakfast resides in a landmarked mansion dating back to 1860. The mansion has a library, TV room, and game room available to all guests, offering a glamping experience without having to leave the city. This Stuyvesant Heights gem is extremely popular, and offers unparalleled service. They provide guests with custom bathroom supplies, a concierge service, and even a secluded garden space. This place is truly one of a kind, so don't miss an opportunity to stay here.
1 Hotel Brooklyn Bridge
This hotel offers some of the best views in the entire city. Right next to the Brooklyn Bridge, this waterfront hotel is gorgeous, offering guests access to amazing amenities like a rooftop swimming pool, a rooftop bar, a farm-to-table restaurant, a spa, and even a fitness center that hosts classes. This hotel is completely green and LEED certified, and it's pet friendly. Really, this hotel has no downsides. In fact, they make it hard to want to leave. That said, if guests need to venture out, Dumbo is right there waiting for them, and Manhattan is only a bridge away.
The Williamsburg Hotel
Another hotel with a complimentary bike rental, this hotel is often referred to as the best in the borough. With a rooftop bar and pool, and special events featuring live music, it's easy to see why people love this place so much. Mirror Bar, a popular venue for both guests and locals, usually has a DJ so everyone can dance the night away. They also offer pizza nights, tea times, and other social events so guests can get to know one another during their stay. It's an interesting mix of hotel and social club.
The Box House Hotel
This hotel was built inside a former door factory and has some of the most spacious rooms of any hotel in the city, even offering guests the opportunity to rent out entire apartments for their stay. Each room is impeccably decorated and has huge windows that allow natural light to flood the rooms. Their hotel restaurant, Brooklyn Lantern, is one of the best in the borough, offering American classics and craft beer. This hotel is pretty eccentric and is perfect for a younger crowd of travelers seeking a fun, easygoing vacation.
Nu Hotel
One of the only hotels to offer guests an in-room hammock, Nu Hotel draws people in with its sustainable practices and amazing offers. They have free parking, which is almost unheard of in the city today. Guests who don't have cars still have a way to get around, though, as Nu is yet another hotel that offers guests complimentary bikes. They also have a fitness center with stationary bikes for those who like to cycle but not go anywhere. They even have a special deal – the Discover Downtown Brooklyn Pass – that can land guests a discount at some of Brooklyn's most popular places. This hotel is certainly a unique one and shouldn't be overlooked when making travel arrangements.
Best Hotels in Queens
View this post on Instagram
The Rockaway Hotel
This resort-like hotel is perfect for people who love the beach or sitting poolside, as they receive the best service. This hotel offers guests special events, one of the most popular being "Chefs on the Beach" in which diners sit right by the ocean and enjoy fresh meals made right in front of them. The real draw, though, is the hotel spa, which offers guests access to waxing, facials, and relaxation treatments like saunas and massages. This hotel is one of the best in the city, so guests won't even mind that it's a bit farther out.
The Collective Paper Factory
This hotel is in Long Island City, steps away from some of the coolest spots in Queens. As the name implies, this hotel was once a paper factory, and many rooms feature the high ceiling and spacious accommodations that the factory architecture once enjoyed. The hotel has several lounges and a 24 fitness center. However, the true draw here is the location. Close to Queens staples like Kaufman Studios, MoMA PS1, and a ton of restaurants and bars. The hotel is nestled away from most of the action, making for a comfy retreat.
TWA Hotel
This hotel is located inside the JFK, and has a ton of cool stuff for guests to experience. The best part of this hotel is the rooftop infinity pool, which lets guests look out over the airport runway as planes take off into the air. The pool is heated and open all year round. Other amenities include the world's largest hotel fitness at 10,000 square feet. With many great restaurants, bars, and seasonal events, it's no wonder this hotel was nominated for the Condé Nast Readers' Choice Award in 2021.
Best Hotels in The Bronx
View this post on Instagram
Wingate by Wyndham Bronx
This is a popular hotel chain, but this branch in the Bronx is popular for a very special reason: It's close to Yankee Stadium. This is the hotel of choice for Yankees fans all over the world because it's affordable, pet friendly, and has an amazing bar. This hotel also has a fitness center, laundry services, bike rentals, and valet parking, making it just as classy as any Manhattan hotel. This place is special, not just for Yankees fans, but for anyone who stays here. Guests will get the true Bronx experience here.
The Opera House Hotel
One of the coolest hotels in NYC, this hotel was built from an old opera house and reflects that history in much of the decor found around the building. Close to Bronx attractions like Yankee Stadium and the Bronx Zoo, this hotel truly showcases the best of the neighborhood. It's easy to travel anywhere in the city from its location, and the rooms here are huge with magnificent views. They offer guests special packages to make their stay more affordable and enjoyable, making this one of the most affordable hotels in the city.
Best Hotel in Staten Island
View this post on Instagram
The Historic Old Bermuda Inn
This historic hotel is the best in Staten Island, creating a unique trip for every guest that passes through. A popular wedding venue, this hotel is elegance personified, with large banquet halls, special wedding packages, and even a botanical garden. This hotel is also said to be haunted for those seeking adventure on vacation. For those who would prefer not to share a room with a ghost, these spirits never disturb the guests' enjoyment. They only enhance it. This place is truly a magical one.
---
NYC hotels have a lot to offer guests. Many of these hotels are pet-friendly, offer bike rentals, and even have some out-of-this-world entertainment that one wouldn't normally expect a hotel to have. When someone comes to the Big Apple for a good time, their entire trip should be a wonderful experience. A hotel isn't just a place to rest a weary head. It's a place where an experience can be made or ruined depending on the quality of its service. Luckily, NYC has some of the finest hotels in the world, ensuring guests that their trip to the big city will be unforgettable.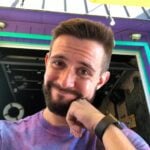 Russell is a writer and comic based in New York City. His plays have been featured at Penn State's Cultural Conversation's Festival, The NYC Thespis Festival, and Imaginarium's Inaugural Theater Festival. Follow him on TikTok and Instagram @pooleparty528