CitySignal previously reported on the former Park Savoy Hotel, which was originally supposed to reopen as Billionaire Row's first homeless shelter in 2018. However, years of resistance and lawsuits pushed back the shelter's opening date until 2021.
Around the time that the Park Savoy Hotel reopened as a shelter, NYC unveiled an ambitious program to convert hotels into affordable housing and supportive units for the homeless. In August 2021, former NY Governor Andrew Cuomo signed a bill that provided funding for hotel conversion into housing.
Mayor Eric Adams supported Cuomo's initiative and campaigned to convert 25,000 city hotel rooms into permanently affordable apartments and supportive housing. It was a unique opportunity, as hotels were cheap and occupancy was low in the wake of the pandemic.
The city committed $200 million to the effort, but New York hasn't used the money after a year and hasn't generated one affordable or supportive unit through the program. Unfortunately, it seems the city lost out on an opportunity to buy hotels when they were cheap and when vacancy rates were high. Hotel occupancy in NYC was 39.1% in September 2020, increased to 64.5% in September 2021, and was 81.2% this past September. Because of this, the program will likely not gain much momentum, if any, in the future.
Why Didn't the Program Succeed?
Andrew Cuomo initially funded the hotel-to-housing program with $100 million, but the state legislature later added an extra $100 million in available funding to make conversions financially feasible. Unfortunately, the program never used the money, netting no new affordable or supportive housing units. There are a couple of main reasons for this.
First, the strong influence and power of the hotel trade's council union proved a major roadblock. As part of the bill, hotel owners with union staff had to get approval from the hotel workers union, which meant converting union hotels was very unlikely. The hotel union remains largely opposed to converting hotels to housing since it jeopardizes hotel workers' jobs.
Second, the hotel-to-housing push didn't resonate with developers. Hotel conversions in NYC are difficult and expensive, and developers didn't believe they could break even. As of September, five New York developers submitted proposals to purchase and convert hotels, four of them within NYC. Those five proposals are still in the early stages of approval, and some may never come to fruition.
Right now, the city is leasing space from hotel owners for temporary supportive housing units for the homeless. Purchasing these properties would allow the city to convert the units into affordable and supportive housing permanently. While hotels are more expensive now than they were during the height of the pandemic, Eric Rosenbaum, president and CEO of the homeless services provider Project Renewal, thinks that the city should still consider buying specific distressed hotel properties.
"As expensive as they might look today, the alternative will be increasingly expensive," he told Politico. "Even if these hotel deals got more expensive, they would still be better deals than ground-up development."
How Do NYC's Affordable Housing Efforts Compare to California's?
Other places have successfully implemented similar programs. In California, state and local governments provided temporary shelter to 48,000 people through "Project Roomkey," which focused on temporarily leasing hotel rooms for unhoused residents. "Project Homekey," a similar initiative, was successful. The program focuses on purchasing cheap properties and converting them into permanent supportive and affordable housing.
Between July and December 2020, the city purchased 94 properties, primarily hotels, through "Project Homekey", creating over 6,000 permanent and interim supportive housing units. The cost was a major selling point — the average cost per unit was only about $148,000. In comparison, California pays an average of nearly $500,000 per unit to develop new affordable housing. By August 2022, the program had successfully created 12,500 permanent and interim supportive housing units for individuals experiencing homelessness.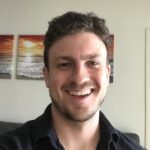 Tyler graduated from Virginia Commonwealth University in 2017 with a Bachelor's degree in Urban and Regional Studies. Currently based in Los Angeles, he works as a freelance content writer and copywriter for companies in real estate, property management, and similar industries. Tyler's main professional passion is writing about critical issues affecting big and small cities alike, including housing affordability, homelessness, inequality, and transportation. When he isn't working, he usually plans his next road trip or explores new neighborhoods and hiking trails.