Homeownership has been a marker of financial stability for decades, but is it always the right move? Growing numbers of built-to-rent homes suggest otherwise. 
Following the onset of the pandemic and subsequent work-from-home culture in the U.S, Americans all over the country were pushed out of the city and into the suburbs. Lower costs of living in less populated areas sparked a growing desire among many renters to become homeowners.
Although homeownership has widely been regarded to be a sound financial decision, the Economist reports that that's not always the case. In their Youtube video titled, "How an Obsession with Homeownership Can Ruin the Economy," real estate experts explain why renting a home may be more advantageous to buying one. 
Renters enjoy wider access to building amenities, no maintenance costs, no property taxes and increased flexibility in where they choose to live. When you take into consideration the New York lifestyle, which is largely transient and adaptable, and pair it with the price of real estate in the area at the moment—it's not hard to see why renting may very well be the smarter option. Especially if you're looking to move during the wintertime when rents are notoriously cheaper.
Currently, there are 108.5 million Americans who rent. Of all rental properties in which they live, 35% are single-family homes. That means a good chunk of Americans are choosing to rent single-family homes as opposed to owning them.
Why would anyone do that and miss out on the opportunity to own their home?
It's because the value of continuing to rent in today's market is becoming increasingly apparent among aspiring homeowners. Instead of taking on the burden of purchasing and maintaining a home in the midst of a global pandemic (where regular social activity can be limited in a moment's notice) renters are deciding to continue enjoying the flexibility that comes with renting. Buying has often been touted as the better investment, but the monthly costs of a condo in NYC can be so high that between mortgages, HOA fees and any necessary improvements, a homeowner might be saving next to nothing.
Even before the pandemic, built-to-rent housing developments were underway all over the country. These real estate developments are erected with the specific purpose of leasing to renters. From 2019 to 2020 alone, built-to-rent single-family homes increased 30%, year over year. In 2021, these developments make up 6% of all new homes being built in the U.S. That number is expected to double within the next 20 years. 
A lot of built-to-rent housing developments share similarities with other planned communities in the suburbs. Although backyards are typically smaller, and houses are placed a bit closer together, they still feature many of the same amenities such as stainless steel appliances and granite kitchen countertops. 
In today's housing market, built-to-rent housing is the fastest growing sub-sector of development. Real estate investors are creating small living communities for renters who don't have enough saved for a downpayment or rather stay mobile. These communities offer a convenient alternative to single-home family living. 
Homeownership rates among adults under the age of 35 are the lowest they're ever been, currently at 37.8%. While the reasons for this statistic vary, it's clear that renting is no longer a signifier of whether or not someone is living comfortably. For New Yorkers who are hesitant to lay down long-term roots in the city, but are looking for a single-family home living design, renting a built-to-rent unit may be a wise choice.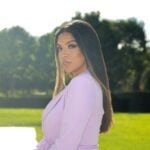 Vivian Tejada is a freelance real estate writer from Providence, RI. She writes SEO blogs for real estate, travel and hospitality companies. She's passionate about the future of work and helping Latin American freelancers achieve time, location, and financial freedom. When she's not writing you can find her at the gym, a family cookout, or at brunch with her girls. Follow her on Linkedin to learn more.