Bay Ridge Basics
Welcome to Bay Ridge, the quiet residential neighborhood on the water! Mostly a residential neighborhood, row houses and smaller apartment complexes line the streets here, many built before World War II. These historic buildings have created a beautiful area that's perfect for families. Surrounded by Sunset Park, Bensonhurst, and Fort Hamilton, this neighborhood has gorgeous homes, a decent number of restaurants, and many landmarks.
History of Bay Ridge
Originally inhabited by the Canarsee people of the Lenape nation, Bay Ridge was largely used for agricultural purposes. European settlers arrived in 1636, and the Canarsee were displaced by 1640 when settlers built their farms in the area. These farms were neighbors with the nearby Fort Hamilton, and they were the only people in the area until the 1800s.
Trains were built in the area in the late 1800s, which led to a building boom in the early 1900s. Subways only increased the value of the land, and rapid growth continued in the area for the next several decades. In the 1950s, the Verrazzano-Narrows Bridge began construction. It was completed in 1964, and the construction led to a bit of a decline in the area. However, it didn't damage the neighborhood as badly as residents thought it would, and Bay Ridge continues to thrive today.
Landmarks of Bay Ridge
Bay Ridge has many historic buildings and landmarks, including:
Senator Street Historic District
Built between 1906 and 1912, these row houses were mainly designed by Fred W. Eisenla, who added intricate details to the design of the homes. For example, there's a carving of a lion's head at the top of each home's stoop railing.
Gingerbread House
Designed by James Sarsfield Kennedy, This home has graced the neighborhood since 1917. With a charming exterior and a slightly modernized interior, this adorable home is both a landmark and a private residence.
American Veterans Memorial Pier
This pier was constructed to honor America's heroes, both past and present. The pier is a popular destination both for its views of the water and as a terrific fishing spot.
Where to Shop in Bay Ridge
View this post on Instagram
The eastern part of Bay Ridge is a famous shopping district. Some of the best shops here include:
Urban Modesty
This clothing store caters to Muslim women, and sells hijabs, formal gowns, and casual clothing. The clothes here are comfortable and stylish.
Brooklyn Game Shack
For fans of video games, this store is the place to be. They have a ton of newer games, but their collection of retro games sets them apart from other stores.
Verrazano Bicycle Shop
Biking is extremely popular in Brooklyn, and the Verrazano Bike Shop can meet all your biking needs. New bikes, repairs, accessories, this place does it all.
Where to Eat in Bay Ridge
View this post on Instagram
Bay Ridge might be a residential area, but they have some great food too. Some of the best restaurants include:
Salty Dog ($$)
This sports bar and restaurant is extremely popular in the neighborhood, especially when a major sporting event is happening. Their large menu and delicious drinks keep customers coming back again and again.
Blue Agave ($$)
This Mexican restaurant is popular for its delicious food and cocktail menu. Some of its best offerings include enchilada suiza, churrasco, and its specialty tacos. They also have a very extensive brunch menu.
Al-Sham ($)
This Syrian restaurant has some of the best shawarma in the city and is a proud component of the large Arabic and Muslim populations in the neighborhood and the city at large. Affordable and filling, this place is perfect for lunch or dinner.
Where to Live in Bay Ridge
Bay Ridge is a great community with plenty of places to plant roots. Some of the best places to live here include:
40 89th Street
Close to the water, this co-op has 72 units, each one as unique as the last. With easy access to parks, children will be very happy growing up here.
8518 3rd Avenue
One of the many brownstones in the area, this home has been converted into multi-family residences for rent. Rooms here are large with gorgeous crown moldings.
The Embassy
Built in 1927, this historic co-op has over 130 apartments. Receiving several updates over the decades, new residents can rest assured that their homes will be very comfortable.
531 79th Street
Another historic brownstone, this place was built in 1925 and has been converted into a two-family home. Updated appliances and flooring make this house feel new.
Terrace Tenants
This red brick co-op is ideal for families or young professionals seeking to own a home in the city. With beautiful views of the water or the neighborhood, you'll live a very happy life here.
Traveling in Bay Ridge
Bay Ridge is a relatively easy neighborhood to get to and traverse. Some of the best ways to get around here include:
Trains
While not many trains service this neighborhood, the R train has three stops right down the middle.
Buses
There are a decent number of bus lines that service this area. These buses include the B4, B9, B16, B37, B63, B64, B70, X27, and the X37.
Ride Shares and Bike Rentals
This neighborhood is extremely residential and, therefore, very easy to navigate by car. Many people here own their vehicles, but ride-shares are a decently popular way to get around. There are plenty of Citi Bike docking stations for those who enjoy cycling.
---
Bay Ridge is an idyllic neighborhood with a ton of gorgeous architecture from the early 1900s. The shopping is excellent, the food is delicious, and the people are great. While it's not generally seen as a tourist destination, this neighborhood still merits a visit, especially for architecture and history buffs seeking areas off the beaten path. For those who want a place to live in NYC, Bay Ridge is still pretty affordable and convenient and features larger homes for starting families. Bay Ridge has a lot to offer, so head down there and find those hidden gems.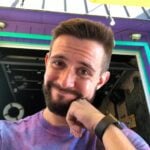 Russell is a writer and comic based in New York City. His plays have been featured at Penn State's Cultural Conversation's Festival, The NYC Thespis Festival, and Imaginarium's Inaugural Theater Festival. Follow him on TikTok and Instagram @pooleparty528