Brooklyn is the borough people go to for a day in the sun! The numerous outdoor activities without the Manhattan crowds mean that it's almost impossible to have a bad time. However, the focus is almost always on terrestrial activities. What about the activities that involve water? After all, who doesn't like taking a dip during the hot summer days? Even if you don't go in the water, being near it can bring you a sense of calm and wonder. There's a lot to explore in this borough, so let CitySignal guide you to the best water activities near you in Brooklyn!
The Best Water Sports New York has to offer in Brooklyn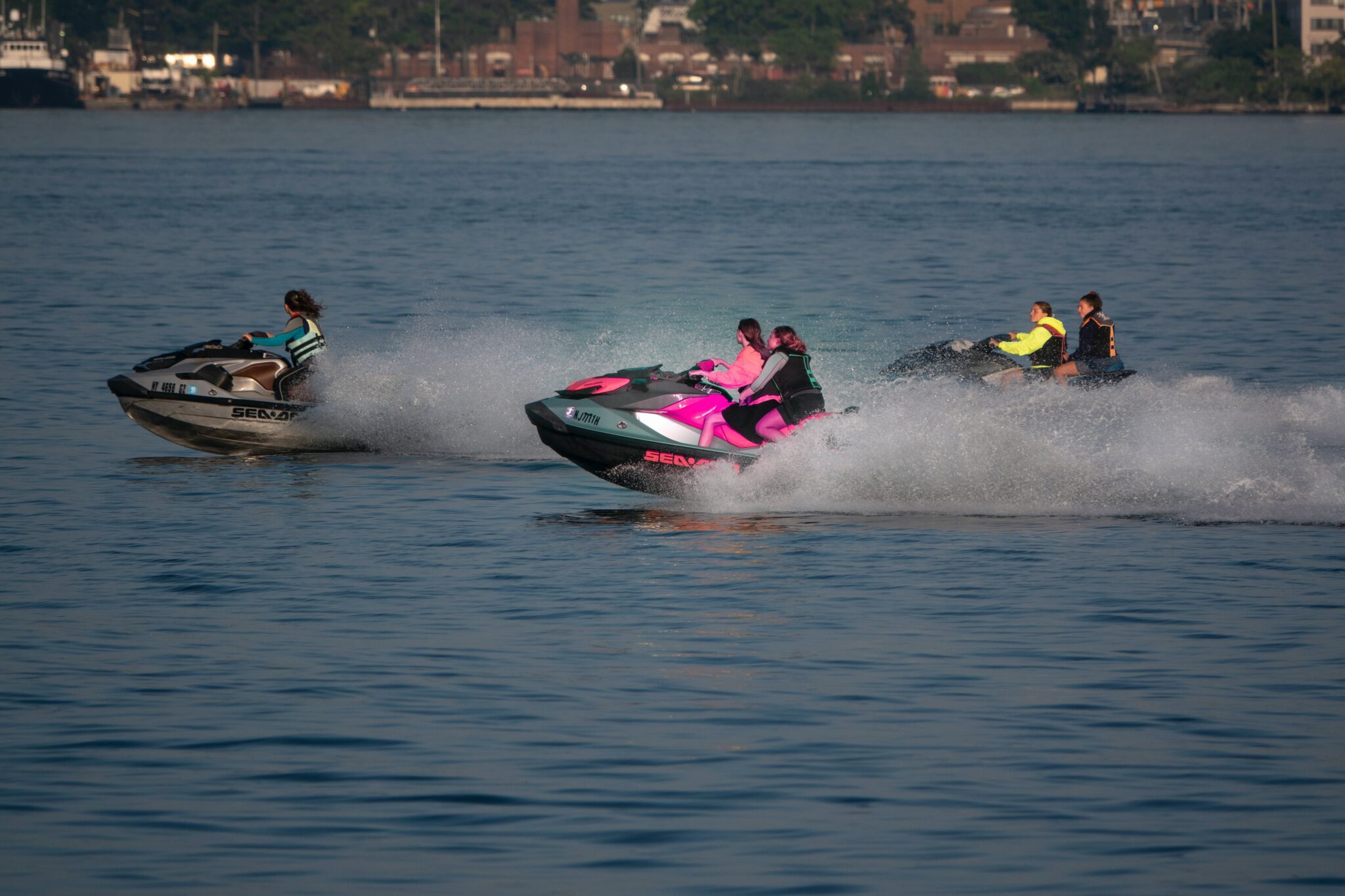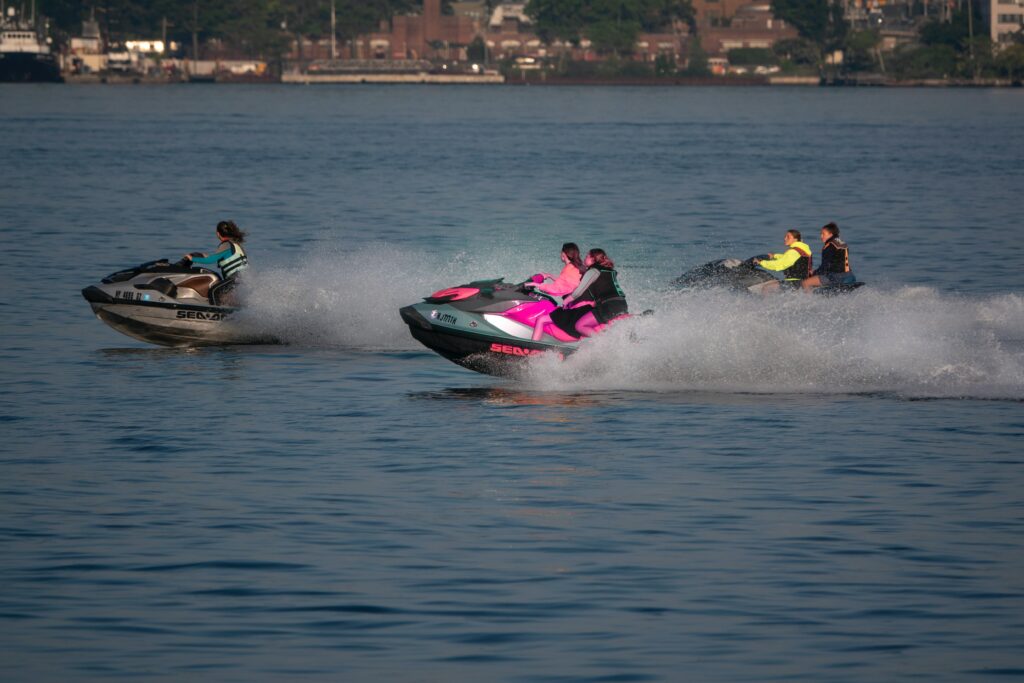 Relax with Fishing in Brooklyn
Nothing beats fishing if you're looking for a calm afternoon, and Brooklyn has some of the best fishing spots in all of New York. You can fish in some parks and creeks, but the best place to cast your line is the American Veterans Memorial Pier. This historic pier is in Bay Ridge and features an amazing view of the Statue of Liberty and Downtown Manhattan. It's a perfect place to sooth your mind, and catch some saltwater fish.
Interactive Fun at Water Lab
If you have kids who are afraid of deep water, the Water Lab playground is the place to go. Located in Brooklyn Bridge Park, this playground is all about cooling off and having fun. The Water Jet Field has a ton of interactive water features guaranteed to keep your children entertained. This is a place for smaller children, though. Older kids and adults might want something a bit more adventurous or, dare we say, extreme.
Jet Ski in Bensonhurst at Empire City Watersports, Brooklyn NY
If you like jet skis, head down to Bensonhurst, the home base of Empire City Watersports. They offer jet skis for rental and for organized tours of the Statue of Liberty, Downtown Brooklyn, Manhattan, and more! This extreme water activity is perfect for older kids, parents, or people who want to go on a creative date. This activity is perfect for anyone who loves extreme water sports.
Kayaking in NYC at Brooklyn Bridge Park
If jet skis are too extreme, consider kayaking instead! This water sport still allows you to exert energy but is far more relaxing and allows you to really take in your surroundings and the scenery. Some New Yorkers love it so much that they even invest in their own kayaks. 
Right now, you can join the Brooklyn Bridge Park Conservancy and Brooklyn Bridge Park Boathouse at Pier 2 from June through September for free kayaking sessions. For those with little ones, the Boathouse is also offering a family kayaking program. Folks who join in on these free sessions will enjoy an amazing view of lower Manhattan and the Status of Liberty in the far distance. The typical kayak session will last around 20 minutes. Make your appointment today and be prepared to get a little wet from the waist down!
Sail a Boat in the East River
There are a surprising amount of boating options in NYC, but none are more popular than the North Brooklyn Boat Club. The club welcomes people of all ages and skill sets, though it divides you by beginner, intermediate, and advanced boaters. You'll then set out on an excursion from the Newtown Creek where you'll eventually reach the East River. It's a very relaxing experience that lets you see parts of the city you never knew existed.
Try Marine Park and Prospect Park Boating
Many of Brooklyn's Parks have lakes, and nothing screams "fun" like a paddle boat with friends. With locations in Prospect Park and Marine Park, Wheel Fun Rentals provide boats and life jackets to customers looking for romance or good times on the water. Paddle boats aren't the only water rental options either. You can also get kayaks here and can rent bikes too, but those aren't supposed to go in the water.
Play Beach Volleyball in Brooklyn Bridge Park
Okay, so you won't necessarily be in water for this activity but given that it's right on Pier 6 on the East River, we're slipping this water activity into our list. Beach volleyball, unlike traditional volleyball is played in sand with a lighter, softer, and bigger ball. For those looking to try out beach volleybal at Brooklyn Bridge Park, note that the three regulation-size sand courts are first come first serve and play-time should be capped at an hour so others can get a turn.
Other Water Activities in NYC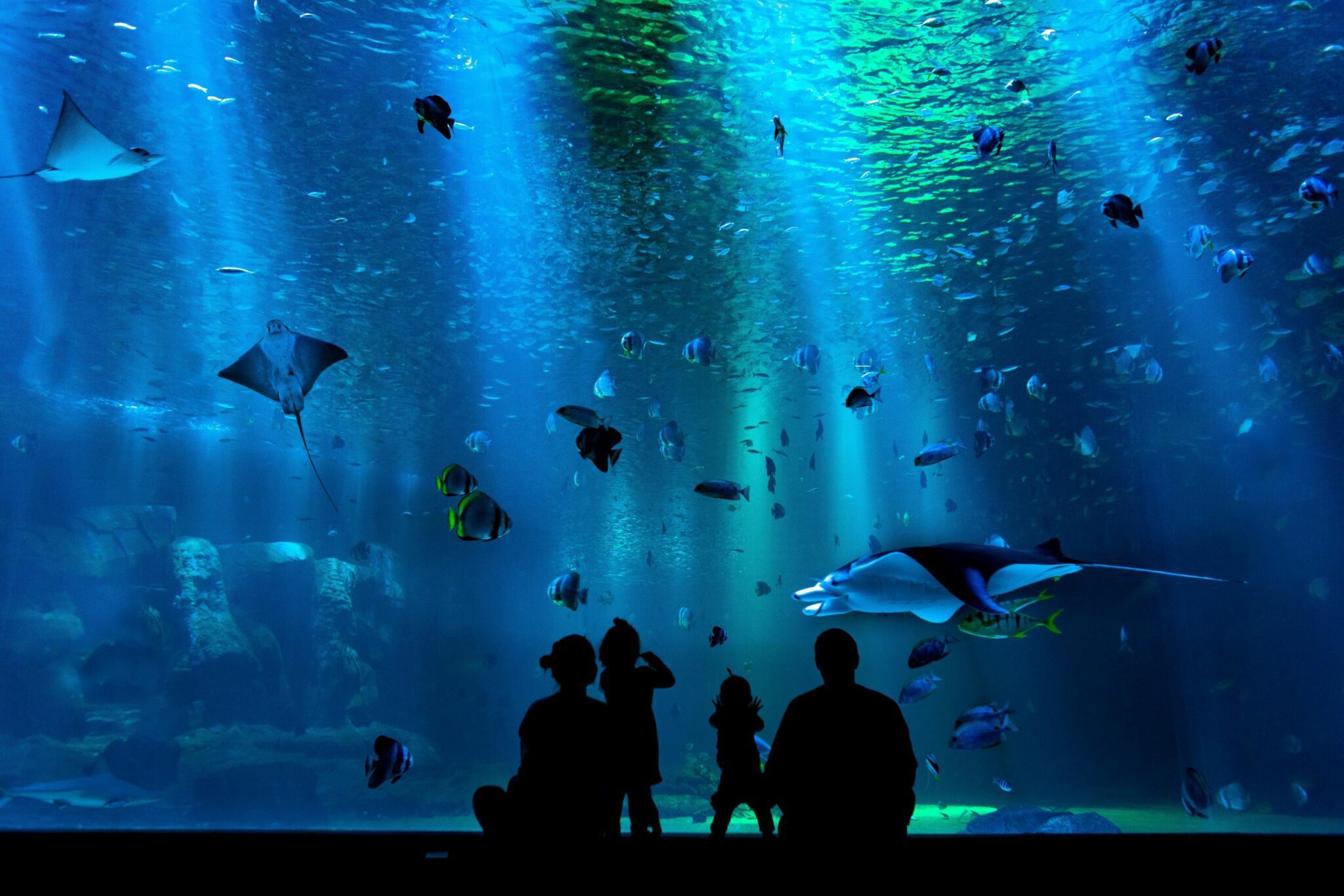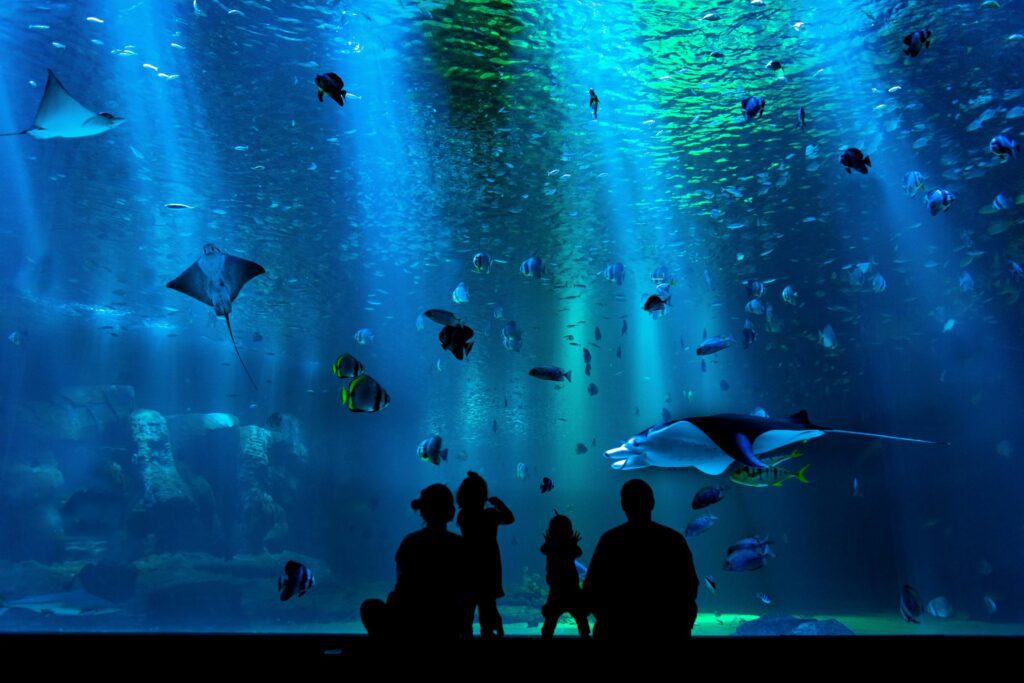 Experience and Learn at the New York Aquarium
For a more relaxing, but exciting, activity, the New York Aquarium offers many cool experiences that are great for all ages. Take a tour of the different exhibits like the spineless animals, sharks, and sea cliff critters. There's also the Aquatheater, an interactive live show that features trainers and sea lions showcasing the bond between animal and man. A 4-D theater also provides an interactive experience, so the aquarium has a little something for everyone.
Beach time on Coney Island
Brooklyn beaches are plentiful, but not many can compete with Coney Island. With an amusement park, shopping, and food, there's always a ton of cool stuff to do. The Nathan's Hotdog Eating Contest and The Mermaid Parade are always big draws, and the water here is great for swimming, surfing, and other water related activities. All in all, Coney Island is a great place to spend a warm summer day, especially during a time of celebration.
Dance and Eat on a Boat Tour
If a more luxurious water activity is what you're craving, Atlantis New York Cruises in Sheepshead Bay is just what the doctor ordered. These boats are available for special events, like weddings and birthdays, or just because you want to dance and eat on a yacht. The ship is three stories and will take you on a wonderful trip around New York Harbor, where you can look forward to a wonderful evening of food, celebration, and breathtaking views.
Tour Brooklyn Naval Yard
Even though this stop is much more a beacon of industry, Brooklyn Naval Yard still does tours of their past and present as a naval powerhouse! You won't get splashed here, but you will experience some nautical fun with the museum and art installations that can be found here. There are also plenty of places to eat and drink near the water, so grab your friends and enjoy a nice afternoon.
Soak and Relax at Spas in Brooklyn
Most people think that water activities need to be active. These people don't know the majesty of just sitting in hot water for a half hour. Places like Bath House offer amazing spa services like hot tubs and deep soaking baths to calm your nerves and relax your muscles. These water activities are some of the best around because they aren't just fun, they heal your weary soul.
Experience Fun with Friends on a Boat Bar
If you like drinking on boats but hate when they are in motion, check out the floating bars of Brooklyn like Pilot. These boats have great service, fun drinks, and a nautical atmosphere that will ensure you have a great time. The gentle sway of the boats, as well as the cooling breeze in your hair, will accent the already amazing views of the city. Seafood is also usually served.
---
New York City has a ton of fun things for locals and tourists to enjoy. Some of the best spots are in the waters of Brooklyn. Thanks to environmental cleaning projects, the rivers, bays, and ocean here are the cleanest they've ever been. These waters are just waiting for you to enjoy them, so get out there and cool off with some of the best water activities around, even if you aren't actually getting wet.