Mott Haven Basics
Welcome to Mott Haven, the birthplace of the Bronx! This historic neighborhood often gets a bad rap due to its tumultuous past. However, this area is making a major comeback and has a lot to offer its residents. With great food, shopping, and green spaces, Mott Haven is quickly becoming one of the best neighborhoods in the Bronx.
History of Mott Haven
Mott Haven was first settled by the Dutch West India Company in 1639 after they "purchased" the land from the Wecquaesgeek of the Lenape Nation. After the purchase, a Swedish sea captain named Jonas Bronck built his homestead there. The land became known to locals as "Broncksland," and the current spelling of "Bronx" appeared in 1697. The name stuck ever since.
The area was considered part of a larger village named Morrisania until 1849 when an entrepreneur named Jordan Lawrence Mott purchased the land for his iron works. The factory brought jobs to the neighborhood, leading to a population boom and rapid development of the area.
Mott Haven became a working-class area full of public housing projects. Bad policies and illegal practices, like blockbusting, led the neighborhood into a period of disarray, high crime rates, and severe poverty for much of the 20th century. Redevelopment efforts began in the 1990s and have slowly transformed the neighborhood into a much safer and more economically successful place to live.
Where to Shop in Mott Haven
View this post on Instagram
Mott Haven thrives on small, local businesses that focus on building community. Some of these amazing places include:
Beauty Town 138
This local beauty supply shop focuses on the health of hair, skin, and nails. The store works with dozens of brands, from big names in the beauty industry to smaller brands making a name for themselves. The products are quality and the service is unbeatable.
Cruz Bike Shop
This sales and repair establishment specializes in traditional bikes, scooters, and e-bikes. They have dozens of five-star reviews on Google from happy customers hailing their fast service, excellent prices, and quality of repairs.
Bronx Native
This clothing store embraces the borough through stunning apparel and art. In addition to the shirts, hoodies, and hats they're known for, they host many events each year. These events include artist exhibitions and "The Salsa Project" which promotes the continuation of Salsa traditions in the Bronx.
Mott Haven Landmarks
Mott Haven doesn't just have historic buildings but multiple historic neighborhoods. These areas include:
Mott Haven Historic District
This district rests between 138th Street and 141th Street on Alexander Avenue. It includes some beautiful row houses once called "Doctor's Row," as well as a branch of the New York Public Library that dates back to 1905.
Mott Haven East Historic District
This district rests between 139th Street and 140th Street between Brook Avenue and Willis Avenue. This district holds the oldest row houses in the neighborhoods, dating back to 1883. They were all built by architects William O'Gorman and William Hornum.
The Bertine Block Historic District
This district is known for its yellow brick row houses. All designed by architect Edward Bertine between 1891 and 1895, this district rests on 136th Street between Brook Avenue and Willis Avenue.
Where to Eat in Mott Haven
View this post on Instagram
Mott Haven has an emerging food scene that is quickly becoming known by all of NYC. Some of the best places to eat here include:
Maisonetta ($$)
This unique restaurant combines Mexican and French cuisine, which was inspired by the diversity of the neighborhood. Some of their best entrees include moules mariniéres, pan-seared salmon, and their Maisonetta paella.
Original Venice ($$)
This Italian restaurant has been a staple in Mott Haven since 1951, serving up delicious dishes like baked clams, meatball subs, and a wide variety of pasta with savory sauces. They also have an extensive wine menu, adding an extra flair to any evening.
Los Nisperos ($$)
This Peruvian restaurant serves light, flavorful dishes like their leche de tigre ceviche, sudado de pescado, and milanesa de pollo. They often have amazing deals, including family combos, that keep locals and visitors coming back for more.
Jerry's Hamburger Place ($)
This "jack-of-all-trades" restaurant has everything from burgers to burritos. Their menu is enormous and features sweet treats, filling entrees, and a ton of beverages that will quench your thirst and leave you energized.
Charlie's Bar & Kitchen ($$)
This ambient restaurant is known for their great food and entertainment. The establishment serves bottomless mimosa brunches that feature live music. Some of their best offerings include their fish and chips, 454 burgers, and their biscuits & gravy. 
Bars in Mott Haven
View this post on Instagram
Mott Haven has an emerging bar scene full of lounges, pubs, and dive bars. Some of the coolest places include:
Bricks and Hops ($)
This large beer garden has over 50 varieties of IPAs, sours, and lagers. They have multiple specials, including happy hours, lunch specials, and fixed prices for sporting events like the Super Bowl.
The Living Room II ($$)
This lively bar has a ton of specialty cocktails and hosts several fun events every week, including live music, karaoke, and sexy outfit parties. This place has dance floors, pool tables, and large TVs that play special sporting and reality TV events.
The Bar at 47 Bruckner ($$)
This cocktail bar is a classy establishment with live music and billiards tables. Their classic and specialty cocktails are out of this world and, along with the bar's atmosphere, have put this place on the map.
Cafes in Mott Haven
View this post on Instagram
Mott Haven has an extremely active coffee culture, with many cute shops and bakeries to choose from. Some of the best include:
Chocobar Cortez
This cute cafe is the sister location to the original restaurant in the Dominican Republic. This family business was established in 1929 and has seen 4 generations of familial ownership between three locations. All of their coffee and chocolate are made from Caribbean cacao beans.
Mottley Kitchen
This breakfast place is an ideal way to start your day. The food and coffee are certainly good, but the real highlight is the rooftop seating, which lends itself to serene views of the surrounding neighborhood.
St. Ann's Cafe
This Dominican treasure boasts an extensive menu with food, drinks, and delicious coffee. From breakfast to dinner, this place always has something to offer, and its outdoor seating is perfect for those who want to enjoy a sunny day.
Where to Live in Mott Haven
Mott Haven is becoming a very popular area to move to. The homes here are stunning and, more importantly, affordable. Some of the best places to live include:
Rentals in Mott Haven
The Haven
This beautiful building opened its doors in 2020, and people have been flocking to it ever since. Spacious homes are flooded with natural light thanks to the floor-to-ceiling windows, and many homes come with private outdoor space.
109 Bruckner Boulevard
A stunning red brick building near the river, this rental complex features large, open-concept living rooms and kitchens, usually separated by a peninsula. Stainless steel appliances and custom cabinetry come standard here. Many homes have private outdoor space.
The Arches
This modern marvel features great views of the neighborhood, river, and Manhattan. The amenities in this complex are amazing and include a media room, valet parking, and a fully equipped fitness center.
Homes for Purchase in Mott Haven
Bronx Bricks
This luxury condo was converted from a former paint shop. The beautiful red brick facade hides some magical apartments full of natural light, stunning archways, and open concept living spaces.
432 East 136th Street
This yellow brick building is part of the Bertine Block Historic District and is a perfect example of the quality row houses available in this area. These homes usually house two to three families, and many have been renovated to meet modern standards.
Getting Around Mott Haven
Mott Haven is a well-connected neighborhood full of trains, buses, and options for car and bike rentals. Some of the best ways to get around include:
Trains
The NYC subway system has multiple train lines within Mott Haven, including the 2, 4, 5, and 6 trains.
Buses
The buses in this area cover nearly the entire neighborhood. These bus lines include the Bx1, Bx17, Bx19, Bx21, Bx32, Bx33, and M125.
Ride Shares and Rental Bikes
Many people in Mott Haven drive, but most of the population get around via rideshare apps like Uber or Lyft, who have an easy time traversing the wide streets and minimal traffic. There are also a ton of Citi Bike docking stations in the neighborhood, which means you can expect to see many cyclists here.
---
Mott Haven has seen its fair share of hard times. However, the communities that call this neighborhood home are resilient, creating a part of NYC that people want to see and explore. As time marches on, Mott Haven will only thrive more. The neighborhood is already expanding its culinary, artistic, and residential resume, and this rapid growth shows no signs of stopping.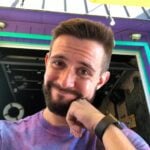 Russell is a writer and comic based in New York City. His plays have been featured at Penn State's Cultural Conversation's Festival, The NYC Thespis Festival, and Imaginarium's Inaugural Theater Festival. Follow him on TikTok and Instagram @pooleparty528