Citizens plans to bring technical skills training and career counseling to local residents with the help of three Queens-based, social impact organizations. 
On June 29th, Citizens Financial Group, Inc. announced a joint effort to provide job training and career services to Queens residents. The $350,000 venture is designed to help aspiring tech professionals define a career path, succeed in accelerated training programs, and retain high-paying software engineering positions. 
The ambitious workforce development program counts on the participation of three local organizations: Pursuit, Rockaway Development & Revitalization Corporation, and Ocean Bay Community Development Corporation. Citizens will fund the program, while the partnering organizations will implement it through their existing projects.
Queens County is currently experiencing an unemployment rate of 5.4%. Although much more favorable than at the height of the pandemic (22.7% in May of 2020) and the current Kings County rate of 5.8%, it's still higher than the current national average of 3.6% and the Manhattan rate of 4.4%. Citizens hopes to lower the unemployment rate through their investment in the local workforce. 
In a press release announcing the program, Chairman and CEO Bruce Van Saun explained that "equitable access to skills training…is key to the economic viability of communities and neighborhoods." It's a sentiment shared by other big banks such as JP Morgan and Goldman Sachs, both of which have launched their own economic development initiatives. 
How will the funds be allocated?
Each partnering organization has an established program through which funding will be applied. Pursuit's Bridge to Technology Program will receive the majority of the funds, a total of $250,000, while Rockaway Development and Ocean Bay Community will each get $50,000 for their individual programs. 
Why partner with Pursuit, Rockaway Development, & OCBDC?
Matching local labor market needs with a better-equipped workforce is hardly a new concept in philanthropy. It's the most common model used by corporate social responsibility programs, such as the ones implemented by large banks. 
However, partnering with borough-specific organizations may prove to be more fruitful. Local social impact organizations are much more likely to understand the unique needs of their neighborhood, and thus, allocate funds provided by large corporations more efficiently. 
Pursuit
Pursuit's Bridge to Technology Program focuses on providing low-income adults with the baseline skills they need to succeed in software engineering careers. With the help of Citizens, the organization will be able to move the program beyond its pilot phase and fully integrate it into its cycle of recruitment. 
The organization is focused on helping Queens residents create lucrative, long-term careers in tech. On average, Pursuit Fellows increase their annual income from $18,000 to $90,000. Following the completion of the program, fellows are hired at leading companies such as Citi, Uber, and Amazon. Pursuit works directly with these companies to secure hiring commitments, enhance workplace culture, and provide on-the-job support. 
The program consists of one year of intensive training followed by three years of career development while in the field. Pursuit Fellows are:
100% low-income

70% Black or Hispanic

60% do not have a Bachelor's Degree

50% women, trans, or non-binary

40% first-generation immigrants
Rockaway Development & Revitalization Corporation
Rockaway Development & Revitalization Corporation will be applying their $50,000 share towards its Cisco certification program. The telecommunications program trains Queens residents, ages 18-24, on how to build networks that would provide free WiFi access to neighborhood residents. 
The RDRC's Employment Readiness Training & Placement Services has been around for over 30 years. Its participants are low to moderate-income earners living in the Rockaways who have been displaced due to outdated skills or company "downsizing." 
Helping people with limited to no employment histories and/or criminal backgrounds, the RDRC provides training that builds employee confidence and a strong understanding of the work environment. 
Upon entry, participants are evaluated based on educational achievement, employment history, economic status, and life skills. They're then placed into appropriate training programs that will help them make quick adjustments and get to work as quickly as possible. 
Ocean Bay Community Development Corporation
Ocean Bay Community Development Corporation will be allocating its $50,000 toward the enrollment of 30 new community members into its work-readiness training program. The program helps participants define a career path, improve interviewing skills, rebrand skills through resume revisions, and implement industry-related job search techniques.
As a certified NYCHA-REES partner, Ocean Bay Community Development Corporation works directly with the New York City Housing Authority and Office of Resident Economic Empowerment and Sustainability. The corporation provides the Far Rockaway community with what they call "wrap-around" social services. 
OBCDC focuses on providing community support to 10,000 Rockaway residents located in 3,576 apartments across 60 buildings. Their programs focus on improving personal well being as a means to socioeconomic mobility with services such as computer training and access to transportation.
Banks & Corporate Social Responsibility: Is a Local Focus More Efficient?
While the three organizations chosen for Citizens' workforce development program aren't directly related to each other, they all serve one borough in particular. They also focus on one specific community need. 
Instead of scattering money among various organizations with disconnected goals, Citizens has decided to invest in one location across three different categories: technical skills training, employment readiness, and personal well-being. Rarely does one social impact organization excel in all three categories—and investing in more than one category is often necessary to witness lasting economic improvements in a community.
Back in May, after the release of the Citizens Chinatown Renewal Fund, Van Saun had shared that "Banks are playing a critical role in helping rebuild the neighborhoods of New York, and [Citizens is] deeply committed to addressing pressing needs so that we can do our part for those we serve."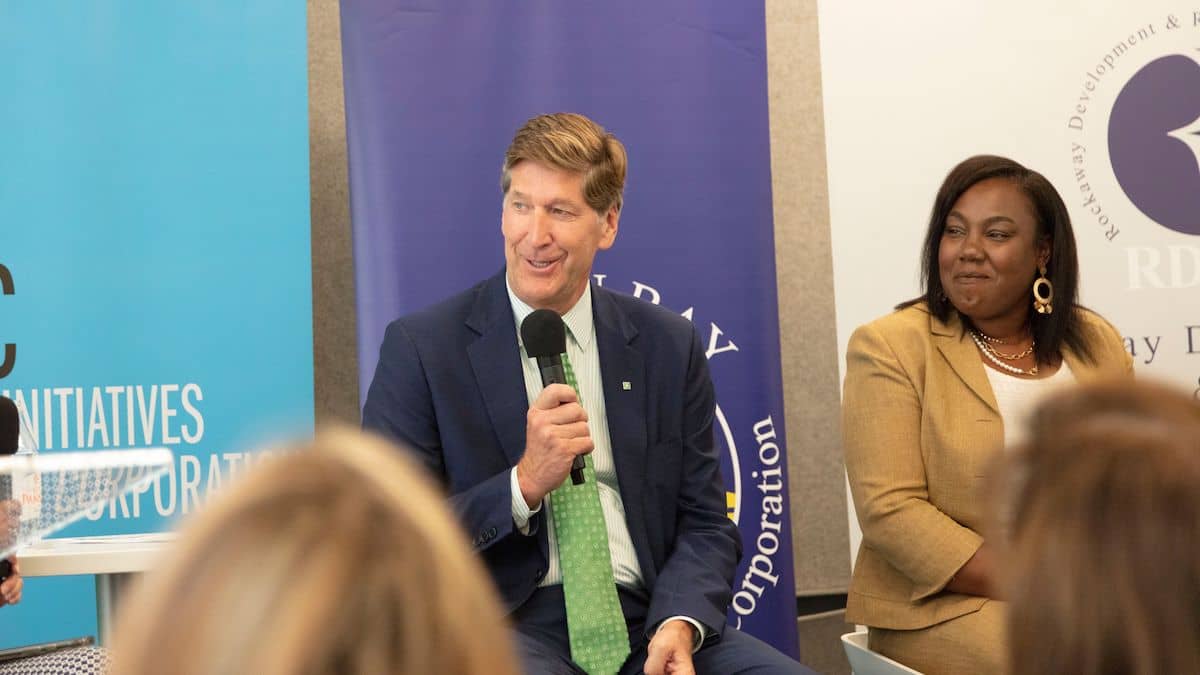 The joint effort among multiple organizations, each with their own focus on community well-being, may prove more effective than previous philanthropic strategies implemented by big banks. 
Goldman Sachs 10,000 Small Businesses
Back in November of 2009, Goldman Sachs launched 10,000 Small Businesses, a philanthropic initiative pledging $500 million in aid to a variety of small businesses throughout the U.S., U.K., and France. 
Shortly after, many corporations followed suit in response to a growing demographic of millennials who were demanding companies take an active role addressing social, cultural, and environmental issues, coining the term CSR.
When taking a look at the numbers, Goldman Sachs' 10,000 Small Businesses was largely successful. Since its origin, the program has achieved all of the following:
$17.3 billion in collective revenue among program alumni 

$1.6 billion deployed through CFI's and other mission-driven lenders

$750,000 million invested in small businesses across the US

245,000 people employed by program alumni

37,000 small business loans serviced 

12,800 small businesses equipped with best-in-class training 
In fact, the program was so successful it caught the attention of international icon Jennifer Lopez. In September of 2021, JLo partnered with Goldman Sachs through her newly launched philanthropic venture, Limitless Labs. The alliance focused on recruiting more Latinx-owned small business startups—particularly those owned by women in the Bronx—to the bank's established national program. 
Grameen America & Jennifer Lopez
In addition to financing, Limitless Labs had the intention of providing Latina business owners in the Bronx branding and marketing assistance, as well as access to the 10,000 Small Businesses' curriculum. 
However, less than a year later, JLo announced another partnership with Grameen America, a NY-based microfinance organization focused exclusively on women of color entrepreneurs. 
Although no bad blood has been reported on JLo and Goldman Sachs' partnership, it is curious that she sought out an additional partnership for her philanthropic venture. Lopez is also not on the speakers list for Goldman's upcoming 10,000 Small Businesses Summit taking place next week. 
Limitless Labs and Grameen America have a shared goal of deploying $14 billion in loan capital and 6 million hours of financial education to 600,000 low-income Latina entrepreneurs by 2030. Given Goldman Sachs' previous success with the 10,000 Small Businesses Program, it's likely Lopez would have been able to achieve these results with Goldman. 
Why would Lopez seek out another partner?
It's possible that Goldman Sachs, for all its abundant access to capital, wasn't the best fit for a targeted venture. Having been born and raised in the poverty-stricken borough, Lopez made it clear that she wanted to fund Latina-owned small businesses in the Bronx through her partnership with Goldman.
Limitless Labs' collaboration with Grameen America is arguably, more targeted than the collaboration with Goldman Sachs. It begs the question of whether a local approach to economic development initiatives (such as the one being implemented by Citizens Bank in Queens) is a more effective tactic than the one being implemented by Goldman and other big banks.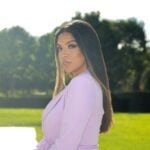 Vivian Tejada is a freelance real estate writer from Providence, RI. She writes SEO blogs for real estate, travel and hospitality companies. She's passionate about the future of work and helping Latin American freelancers achieve time, location, and financial freedom. When she's not writing you can find her at the gym, a family cookout, or at brunch with her girls. Follow her on Linkedin to learn more.