Towards the end of 2021, Former Mayor Bill de Blasio and President of New York City Economic Development Corporation, Rachel Loeb, expanded the Soundview Ferry Route in NYC with the opening of a new landing in Throgs Neck, Bronx.
Stopping at Ferry Point Park on the southwest point of Throgs Neck, the new stop facilitates transportation for Bronx workers headed to the Upper East Side, Midtown, and the Financial District. Existing stops include Soundview, East 90th Street, 34th Street, Stuyvesant Cove, and Wall Street/Pier 11.
De Blasio called the Throgs Neck ferry landing "a game-changer for Bronx commuters," claiming it would provide "affordable, accessible, and time-saving transport for all New Yorkers, further connecting the five boroughs and building a recovery for all of us."
From beginning to end, total travel time amounts to 60 minutes. For residents of Soundview who work in midtown and downtown, the NYC Ferry system makes all the difference in their daily commutes. Before the service began, Soundview residents faced 90 minutes on the subway, whereas now, many of them experience commutes as short as 30 minutes. 
High ridership signals successful transit options, but for whom?
Since first launching in May of 2017, NYC ferry ridership has far outpaced expectations. The ferry system has also recovered faster from the COVID crisis than any other form of public transportation in NYC.
According to the EDC, the Soundview ferry route was expected to carry 410,000 riders during its debut year. In less than 12 months, the route carried over 670,000 riders, exceeding ridership projections by 63%.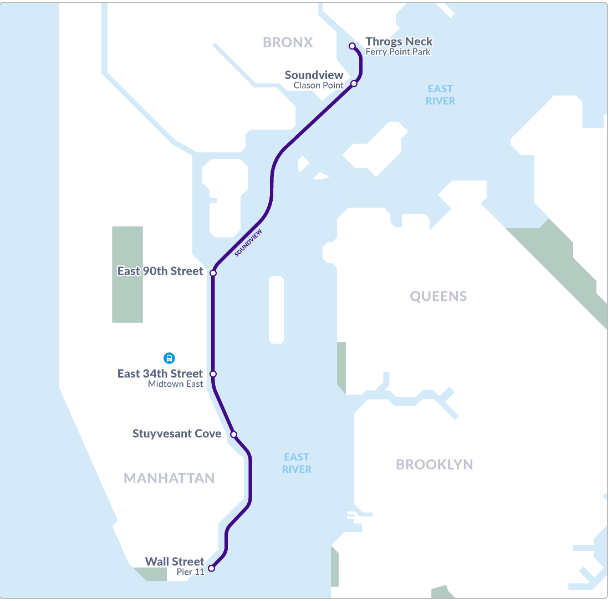 However, policymakers such as Jonathan Soto have been critical of the ferry's success, claiming stops like Ferry Point Park in Throgs Neck are difficult to get to for many Bronx residents.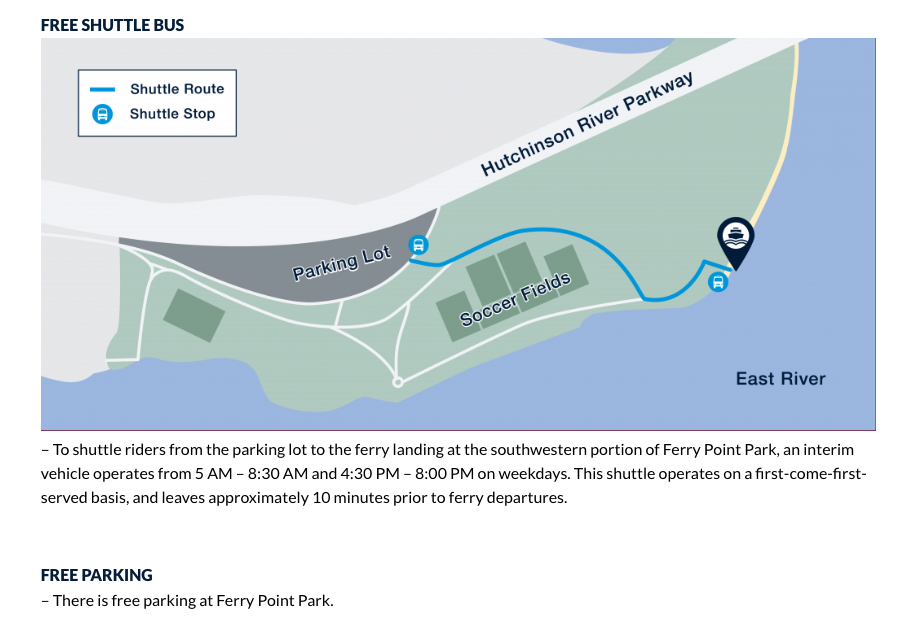 Soto believes the route could be improved, suggesting it be shaped like a horseshoe to connect the West and East Bronx. The remainder of the route would ideally include stops at Riverdale, Kingsbridge, Soundview, Throgs Neck, City Island, and Orchard Beach. 
He also thinks that ferry developments need more oversight to ensure community-based approaches are utilized. According to an EDC survey, the ferry system tends to attract mostly wealthy and white riders. 
"It can't be a Trojan horse for gentrification, that's my concern," says Soto, who is running for State Assemblyman in District 82. 
The ferry system is essential for transit-starved communities, such as the Bronx
When employees began working from home, ridership across the entire NYC Ferry system dropped to 70% of pre-pandemic levels. In the Bronx, however, ridership remained strong at 90%. Home to the largest population of essential workers in the City, it's not hard to see why Bronx ridership didn't let up. 
In transit-starved areas such as the East Bronx, where commuters are still waiting for four new Metro-North Stations, additional ferry stops can't come any sooner. Many commuters side with De Blasio, believing that the Soundview Ferry is moving the City towards greater transportation equity. 
Still, others maintain that in order for the NYC Ferry system to be successful, direct access to Queens and Brooklyn from the Bronx needs to be established. The South Bronx could also benefit from a stop along Lincoln Avenue, which would alleviate the 4,5 and 6 trains running through Lexington Avenue. 
City Island residents are now requesting their own stop
The growth of the Ferry system has pushed Bronx residents on City Island to petition for their own landing. Close to 800 City Island residents have signed a petition asking the City for a direct line to Manhattan. The stop would also facilitate transfers to the neighboring boroughs of Queens and Brooklyn. 
The petition mentions how limited public transportation is in the area, citing that only one bus line runs through the neighborhood. Drivers can access the Island through just one road, typically overwhelmed by local tourists on the weekends.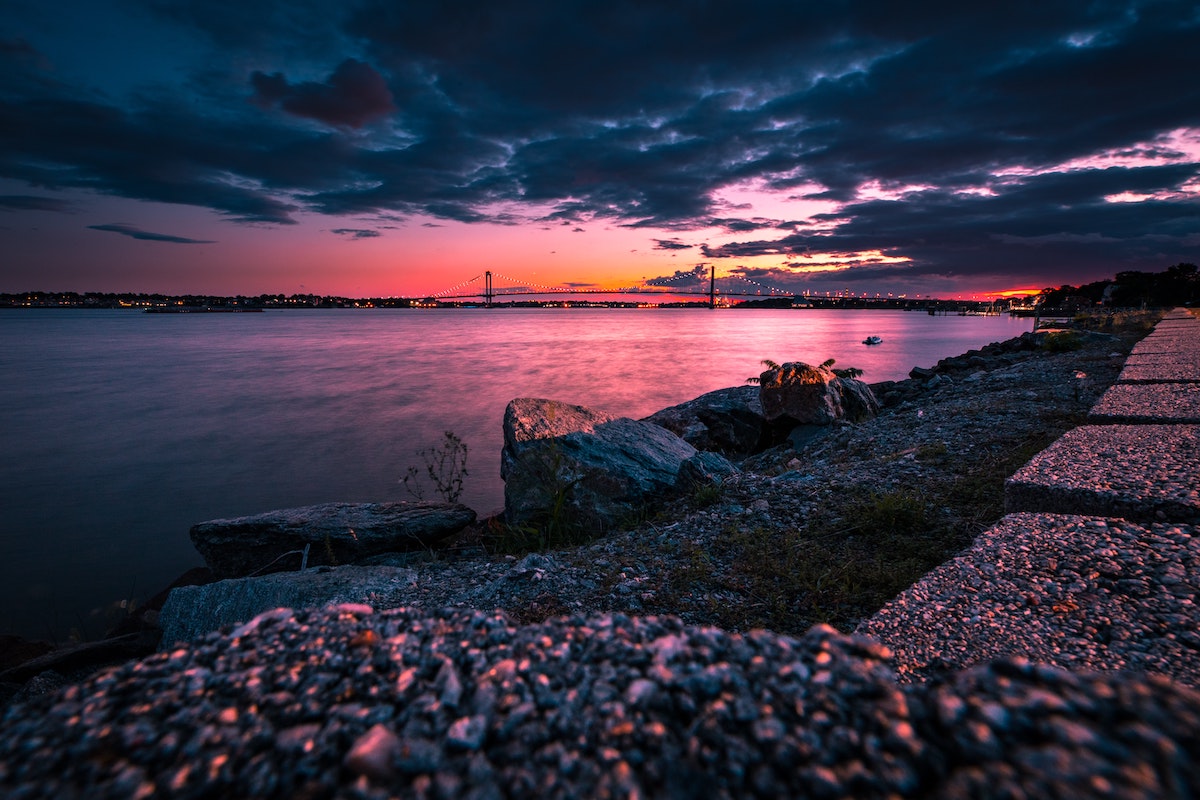 New York Waterfront Alliance featured the request on its blog, pointing toward the $150 million dedicated to the federal Department of Transportation as a potential funding source. The NYC Ferry, which is already highly subsidized by the city, costs just $2.75 to ride. Whether or not the Ferry system can handle such rapid expansion is still being discussed. 
EDC doesn't have any "active plans" for City Island
A spokesperson for the New York City Economic Development Corporation, the entity that oversees the ferry's operations, revealed that the EDC has no "active plans" for route expansion. 
"We are focused on stabilizing the system that we have and seeing how riders adapt to the new landings and changing ridership patterns since Covid, and on ensuring that the system is delivering the best possible service to New Yorkers," the spokesperson said in a statement to the Bronx Times. 
Councilmember Marjorie Velázquez serves District 13, where City Island is located. She believes that bringing a ferry stop to the Island has to be discussed further. 
"Right now we're exploring what that would look like, but certainly, is it feasible? The first question, and the second question, are all City Islanders in favor of it?" she said in an interview. 
Policymakers hope to expand the route, but to whose benefit?
State Assemblymember Michael Benedetto's district includes the East Bronx, where many residents struggle to find viable forms of transportation. Benedetto has expressed he's in favor of another Bronx ferry stop, whether it be in City Island, Orchard Beach, or Co-op City—where constituents have also suggested a landing.
Although a formal petition for Co-op City hasn't been created yet, the desire for more stops is expected to grow among NYC neighborhoods—and not just for transportation purposes, but for economic development opportunities as well. 
After all, the office in charge of the NYC Ferry system has "economic development" in its name. Many residents believe that as stops are added to the ferry's route, local businesses should be woven into the infrastructure of the new landings. 
"Our ferry landings should serve not only as hubs for transportation, but hubs for economic development. Let's give local small businesses an opportunity to serve as vendors offering local food or other items," write Marcos Crespo and Karen Imas, authors of an opinion piece on citylimits.org.
As the route grows and garners more support, constituents should remain invested in positive outcomes for their local economies. 
"Ferries are one of the world's most resilient transit modes; global waterfront cities have long put boats to use to link their waterfront communities. Before NYC Ferry hit the waterways, the last time The Bronx, a peninsula, enjoyed ferry service was in the 1930s." 
Given that it's a new form of transportation available in a limited number of neighborhoods throughout the City, residents may not yet fully understand the economic opportunities presented by the NYC ferry system. 
In that case, it would be up to policymakers to advocate on behalf of their constituents at council and assembly meetings whenever conversations about the ferry emerge.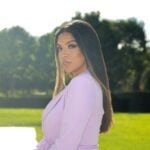 Vivian Tejada is a freelance real estate writer from Providence, RI. She writes SEO blogs for real estate, travel and hospitality companies. She's passionate about the future of work and helping Latin American freelancers achieve time, location, and financial freedom. When she's not writing you can find her at the gym, a family cookout, or at brunch with her girls. Follow her on Linkedin to learn more.