After 25 years of ownership, Janet Jackson is selling her Central Park West condo for almost $9 million. The award-winning, timeless artist originally purchased the apartment for $2.8 million in 1998. That same year she embarked on her Velvet Rope Tour, promoting her sixth studio album. 
Jackson's theatrical Velvet Rope Tour drew critical acclaim for its unique depictions of bondage and domestic violence. It features hits such as "Got 'til It's Gone," which won a Grammy for Best Music Video and "I Get Lonely," which became Jackson's 18th consecutive top-ten single on the US Billboard Hot 100. She's currently the only female artist in history to have achieved such status. 
Shortly after purchasing his NYC condo, Jackson was named the Second Most Successful Recording Artist of the Decade by Billboard Magazine, after Mariah Carey.
In 2001 she released her seventh studio album "All for You," coinciding with her inaugural MTV Icon special which celebrated the impact of her music on the recording industry. 
It was also while living here that Jackson performed at the 2004 Super Bowl XXXVIII halftime show with Justin Timberlake, where she experienced a highly-profiled wardrobe malfunction on stage. 
Unoccupied for 3 Years
According to the Wall Street Journal, Jackson hasn't lived in the apartment since before the pandemic. Back in 2014, Jackson listed her luxurious spread for rent, asking $35,000 a month. 
Nearly 2,100 square feet in size, the 3-bed, 1.5-bath home doesn't leave much to be desired by a celebrity of her caliber. The 1 Central Park West residence was built in 1996 in one of New York's most desirable locations. Perched on the 34th floor, views of Central Park and Manhattan's iconic skyline are visible at all times.  
"Whenever entering my apartment of 25 years, I always treasured my home's wonderful location and the breathtaking views that capture the magic and excitement of New York," Jackson says. "Stepping through its threshold instantly made me feel so tranquil and at peace—so many memories."
After half a lifetime, it seems Jackson is finally ready to part ways with her stunning home. "It's time for someone else to enjoy it and make new memories," she says of her property sale.
The Entrances
Jackson's apartment can be accessed through a gallery which leads into a large open living area and dining room. The kitchen has a window—a rarity in NYC apartments—and can be accessed through two separate entrances.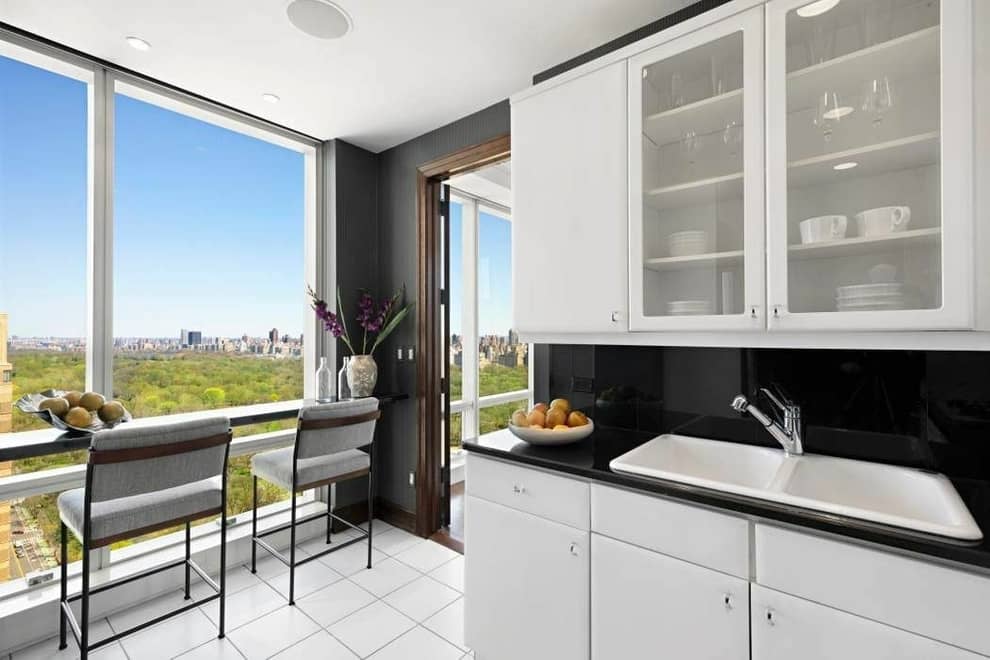 The Bedrooms
The master bedroom can be found towards the end of the gallery. It's tucked away from the rest of the flat, giving its new owner a quiet oasis in which they can relax.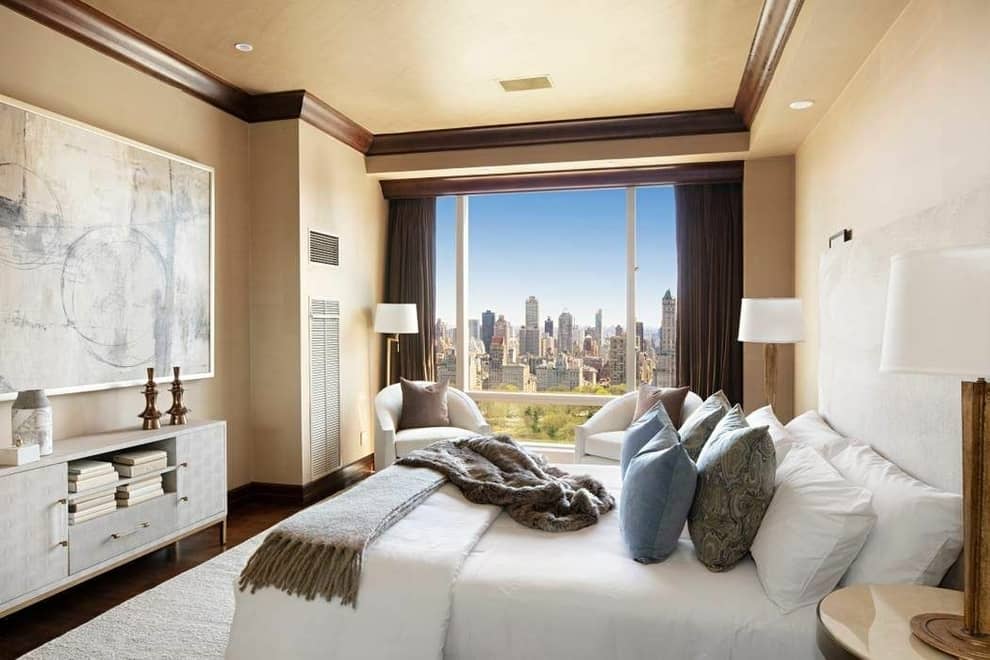 A luxurious marble spa bath sits within the suite's bathroom, allowing for glorious views of the City while soaking in the tub. 
The second room has been converted into a library by Ms. Jackson. The furnished study features a gorgeous wall of custom millwork and built in cabinetry, adorned with moody red paint. The third bedroom is the perfect guest room, featuring an ensuite bathroom and ample living space. 
The Views
Floor to ceiling windows throughout the apartment allow for panoramic views from every room! A cut-out in the kitchen walls permits beautiful views to be taken in while cooking or sharing a meal. The open-plan living space is filled with light throughout the day and decorated with stars throughout the night. It's truly a Central Park gem.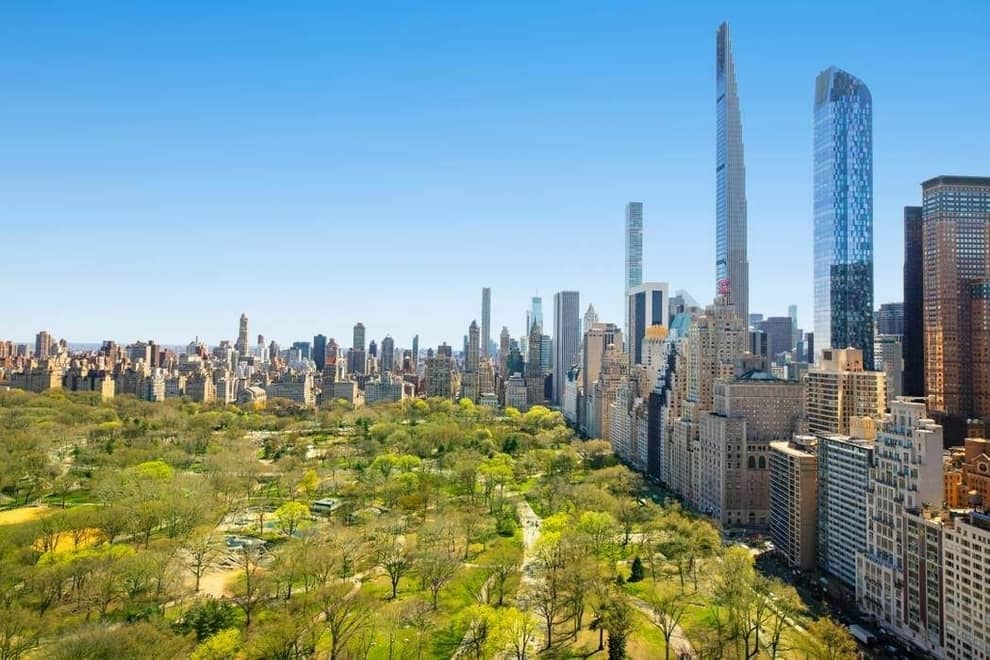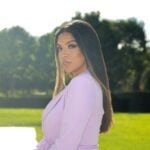 Vivian Tejada is a freelance real estate writer from Providence, RI. She writes SEO blogs for real estate, travel and hospitality companies. She's passionate about the future of work and helping Latin American freelancers achieve time, location, and financial freedom. When she's not writing you can find her at the gym, a family cookout, or at brunch with her girls. Follow her on Linkedin to learn more.