Times are indeed a-changing, and the recent pandemic either incited or otherwise exacerbated multiple different trends – many of which are not going to stop and reverse course, just because things are starting to get back to 'normal'. But there are many other factors impacting the economy today and its ability to recover. One of these new trends has been remote working, changing the office landscape in the city even further.
A New Era
This was a time when businesses were faced with an unexpected new reality and an unpleasant choice with it: adapt or slowly die. In hindsight, looking at the big picture, this trend was clearly an inevitable progression. Businesses, however, were largely unprepared for such a quick, complete transition. The situation warranted acceleration of the natural evolution of events, to be sure. And now it's become quite clear that the majority of office employees do not want to go back to the office. At least not full-time – and they'll do just about anything to protect their newfound sovereignty.
Surprising Facts
According to the New York Times, over 50 million people left their office jobs over the past two years of the pandemic. Many businesses were forced to allow their employees to work from home if they wanted to survive. The majority of those businesses were unprepared for that kind of instant, major transition to exclusively remote work. To gain some perspective, before the pandemic in 2019, about 6% of white-collar workers in the United States were working remotely. But by May of 2020, that number rose to an unbelievable 65%. Now, cities across the country are starting the recovery process.
New York City has been slower to recover than most, however, as the economy here was hit harder than most. With the vast population, mask mandates and lockdowns in NYC were some of the strictest in the country. And now, another factor weighs in – unprecedented inflation. This matters because people are desperately trying to figure out how and where to cut costs, and staying home costs a lot less. A recent study shows that in NYC, the average office worker plans to cut their hours in person by at least half.
The 3 Rs: RRR
This is great news for the office employees, but what about the 3 Rs? RRR = restaurants, retailers and recreation, a large part of which is considered tourism revenue that NYC depends on to survive. The "city that never sleeps" does so because of this demand, with an average of over 265 million people who visit NYC every year. And these people spend money – lots of it – just compare 2019's record-high $47.4 billion in tourist spending compared to 2020s $12.2 billion, a 73% decrease. Over 2 years, this kind of rapid decline is enough to easily cripple a major city permanently.
At this point, our focus has shifted to the present and what we are going to do about getting the economy back on track. These statistics and information as to how we got here are necessary for context, but the situation "is what it is." The fact is, people are now hyper-aware of their ability to work remotely for various markets and multiple industries. But what will the overall impact be for this major shift in our daily lives?
Companies Attempt to Entice Workers
Another result of the work-from-home model that's getting some attention is a sort of competition among businesses trying to lure workers back to the office. With such disappointing numbers so far, some employers are trying to entice workers with incentives like hybrid programs and better pay, while others are providing incentives like food trucks, concerts, and more. In fact, notable companies like Google even have an incentive of free electric scooters for employees who use them at least 9 times a month to come to the office in person.
Environmental Impact
Of course, this emerging trend means businesses can scale down their physical presence, which means less demand for office space. Additionally, people who commute to the city for work every day estimate they will spend about half as much on travel and food costs, with the advent of remote work options. Most businesses realize at this point that working remotely, especially for some employees, works just fine, and has largely been adapted into new policies, with hybrid options available for many workers. In the big picture, this trend could also be a giant step in reducing the corporate carbon footprint of America. Staying home is energy-efficient.
Real Estate Impact
One big factor in this changing atmosphere that isn't always clear to begin with, is real estate – in particular, commercial real estate. We spend a lot of time focusing on and analyzing the housing market, but not always so with commercial real estate, which has a large impact on the economy. Although previously thought to have affected commercial buildings in NYC with vast vacancies, apparently that was premature. A new report by the CBRE put out at the end of March says leasing activity is up 100% YoY in Manhattan. Additionally, Mayor Adams announced in February that commercial real estate in NYC has retained 92% of its value, much higher than originally thought.
This information is contrasted, however, by insiders who say that major businesses are still "quietly shrinking" in square footage, due largely to the "reset" the office environment has had to make, in relation to remote working. This may be evidenced by more subtle market changes, such as the sale of One New York Plaza, a 50-story, 2.7 million square foot office building in the Financial District in Manhattan, reported by The Real Deal in April. Owners at Brookfield Asset Management had high hopes for the property that seemed to have been justified by a 93% leasing occupancy and $1.4 billion valuation – yet it's now on the market. However, asking rent in Manhattan averaged $68.65 ft² in March, after 8 consecutive quarterly declines – possibly the reason for Brookfield's exit.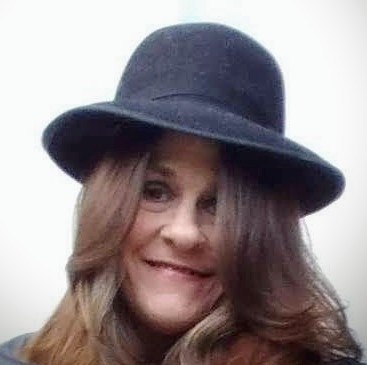 Rochelle Harris is a passionate writer originally from Phoenix, AZ. who credits her success to integrity and determination. She has a great sense of humor, loves music and her family, and writes fiction and poetry in her spare time. She is excited about the New York experience and lifestyle! Follow Rochelle on Twitter at @LinguisticAnRky or get in touch at [email protected]