It's been almost two years since COVID-19 forced companies all over the world to send their employees home to work virtually, causing remote work to have a big moment. Sure, the rush to give employees access to all the tools they'd need to work from home was a bit, shall we say, sudden for many employers. But after everyone settled in, what quickly became clear to many office-based teams is that employees could be productive and attentive when not in the office—in many cases, even more so. Employers everywhere began to understand that remote work really. does. work.  
We've also learned that where and how we work has a direct affect on our mental and emotional health. Mental health and work are intertwined. Work can cause and exacerbate mental health issues, but it can also act as a support mechanism. Flexible work options, like remote work, flexible hours, and reduced schedules, have a lot to offer in supporting mental health at work and in life.  
FlexJobs' 2021 Annual Survey showed that 70% of respondents felt a permanent remote job would have a considerable improvement or positive impact on their mental health and quality of life. In an additional survey, in partnership with Mental Health America, FlexJobs asked more than 800 employed respondents how flexible work impacts their mental health and wellness. More than three-quarters (76%) of participants agreed workplace stress affects their mental health, leading to depression or anxiety. For 56%, having flexibility in their workday was overwhelmingly listed as the top way workplaces can better support employees. Encouraging time off and offering mental health days were tied for second and third at 43%, and 28% felt that increased PTO and better health insurance were the next best ways companies can provide support moving forward.
Read on to learn how our mental health is affected (for better or for worse) by working remotely or from the office.
Pros of Working from Home
More productivity/fewer interruptions by coworkers

More mobility/not tied to your desk (movement is crucial to mental and physical health)

More time/no commute stress!

Save money on pricey lunches,  work attire, and rent

Flexibility to get a workout or meditation in during the work day (key for mental health)

Wear what you want (Zoom-ready on top, pjs on the bottom)

Healthy work-life balance = more time with loved ones

Less office politics

Better overall health

in a variety of ways
Cons of Working from Home
Access to proper technology/unreliable Wi-Fi

Easy to get distracted

Knowing when to clock out

Isolation/less social interaction (can be a pro or a con, depending on the individual)

Waiting for an answer from a co-worker 

Back-to-back virtual meetings can be a time-drain and cause fatigue
Pros of Working in an Office
More structure

Collaboration with colleagues

Socialization

More visibility can lead to faster career growth
Cons of Working in an Office
Limited office space

Less time for movement and exercise

Commuting wastes valuable time and takes a toll on mental health

Dress code

Zero flexibility 

More possible exposure to illnesses
In Summary
Many companies have shifted their employee policies, expectations, and work structure due to the COVID-19 pandemic.  In October, Amazon sent this message to its employees, announcing its plan to let individual teams decide how often their employees need to come into the office.  Amazon is not the only company to have recently revised its plans for bringing employees back to the office due to uncertainties regarding the COVID-19 pandemic.  In August, both Apple and Google pushed their mandatory return to the office to January 2022. In September, Microsoft went a step farther, indefinitely delaying its office reopening.
Working from home and working at an office both have advantages and disadvantages. If you're self-motivated, adhere to a routine well, and get your work done with minimal supervision, working from home might be the right choice for you. If you thrive on social interactions, feel inspired by seeing others working and stay on track best when others see you, an office could be more beneficial. You need to weigh the pros and cons before starting any new position, or making a change at your current job. Figure out what works best for you and what will keep you happy, productive, and mentally healthy.  One thing is for sure – Companies that give employees more control over when, where, and how they work through flexible work options are supporting the health and wellness of their workers and enhancing the company's culture and productivity at the same time.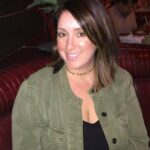 Robin Shack is a freelance writer and editor. Her work has appeared in the Los Angeles Times, Amazon.com, Lagunasalt.com and sainteden.com