High-rise penthouses, central locations, proximity to parks, lakes, rivers, and, assuming you yourself aren't living in it, a view of the city's skyline: these are some of the images conjured when "Luxury Real Estate" comes to mind. Television shows like Million Dollar Listing or My Lottery Dream Home have brought the idea of upscale, luxury living to the masses, often as a window into the exuberantly-priced living spaces of the rich and powerful. However, there are many factors that can elevate a simple piece of property into the stratosphere of "luxury", and for those with the budget and the appetite, nothing less than the most extravagant will do. The team at CitySignal has gathered only the most epicurean of property listings we could find to help answer the question; "What is Luxury Real Estate?"
Where does "Luxury" come from? 
At its most basic, the word "luxury" traditionally refers to something "extremely decadent or excessive, or unnecessary," such as chocolate, wine, or fine art. The original word, however, has an etymological origin closer to "lechery" or, more commonly, "lust." This is how ideals of wealth, indulgence, and envy become connected to the modern word luxury. This is precisely the feeling luxury real estate is supposed to engender in those who can't afford it; jealousy, envy, and lust. Excess in real estate can be defined by several factors but is usually a combination of size, cost, and location. But in truth, the definition of luxury real estate largely differs by location and market. 
Defining Luxury Real Estate
According to some experts, luxury properties make up the top 10 percent of the listed home in any market, but a good rule of thumb is that the pricing point of luxury property is $1 million (for a single-family) and above in a typical market. Atypical markets are large, constantly growing cities with inflated housing markets and would include Los Angeles, Honolulu, Chicago, Washington DC, and New York City: In places like these, the floor for luxury pricing in the housing market is actually closer to $4 million dollars. If you're looking to rent, an average luxury studio apartment in NYC can cost up to $4,500 a month! That's compared to the $3,350 average for a typical studio in the city, although across the board, rents are up.
What's included in a Luxury Listing?
Accessible Amenities
So what do these locations offer that makes it worth these prices? The world of course. Apartment 7A is a one-of-a-kind six-room home on the edge of Central Park East has both a library and two bedrooms built into 2800 square feet of living space.
A semi-private elevator leads to your foyer, which opens to an oversized living room complete with a fireplace and a grand view of Central Park. The bedroom wing (yes, an entire wing) has a primary bedroom and bathroom, both facing the park as well, along with a guest room with an en-suite marble bath. Listed at only $6.5 Million (or roughly $41,000 a month), this is a great middle-budget solution for those seeking reasonable luxury at reasonable prices.
Celebrity Sightings
Well, if that's not luxurious enough, what about the "immaculate" apartment 1C on the 19th floor of 930 Fifth Avenue? At 2400 square feet, it's slightly smaller than the first offering however you get plenty of bang for your buck at $9,950,000.
This recently renovated unit features a gracious living room and an elegant wood-burning fireplace. There's access to a terrace overlooking Fifth avenue, where celebrities like John Lennon, Yoko Ono, and Lady Gaga have lived or rented. The apartment features iconic views of the historic street, private seating, and a lounging area with a grill and a permanently fixed awning. Topping off this already gorgeous location is a chef's kitchen with state-of-the-art smart technology, a bike room, a gym, and a laundry, all accessible through the basement. 
Vivid Views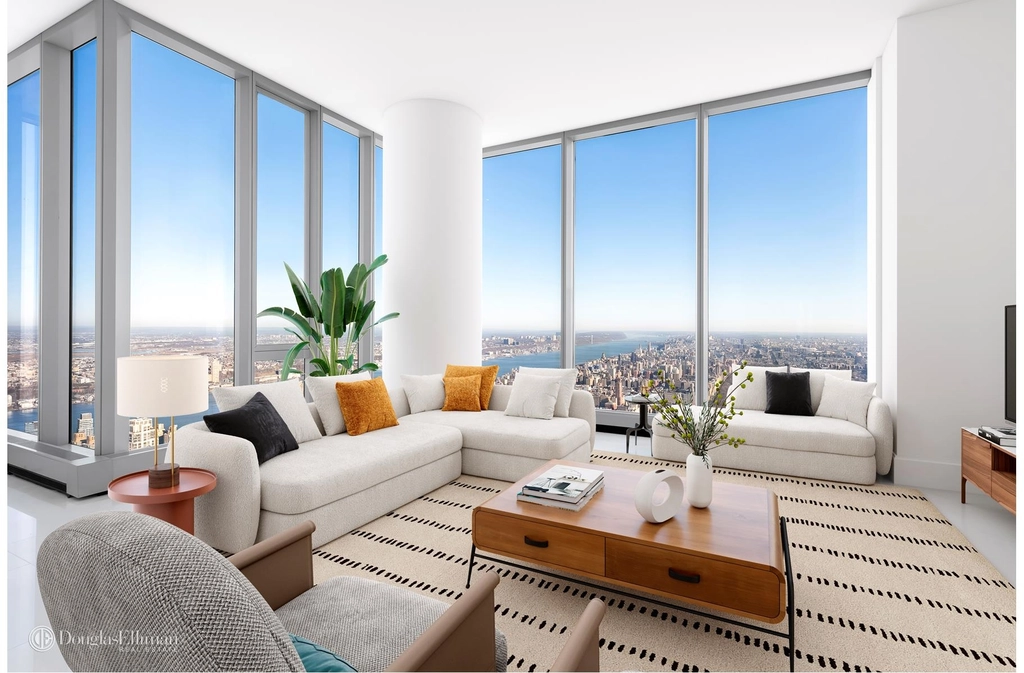 For renters, maybe this spectacular Theater District corner apartment is more your speed; with three bedrooms and three baths (and another half bath), this expansive open-concept space is perfect for living and entertainment alike. 10' ceilings and modern finishes pair with dramatic views of the city and Central Park through both north and east-facing windows.
A top-of-the-line kitchen connects to a breakfast room paired with its own views of the city. The three oversized bedrooms have floor-to-ceiling glass baths, oversized walk-in closets, and worthwhile views of their own. The suite is located in the iconic Central Park Tower and would land you in the tallest residential tower in the world; the 100th floor's extravagant Club Ballroom is exclusive to residents in the building, helping to round out the price tag at $50 per year. 
Whatever your taste, however decadent and indulgent, there's a luxury real estate listing to fill your every need, so long as you're able to pay the price.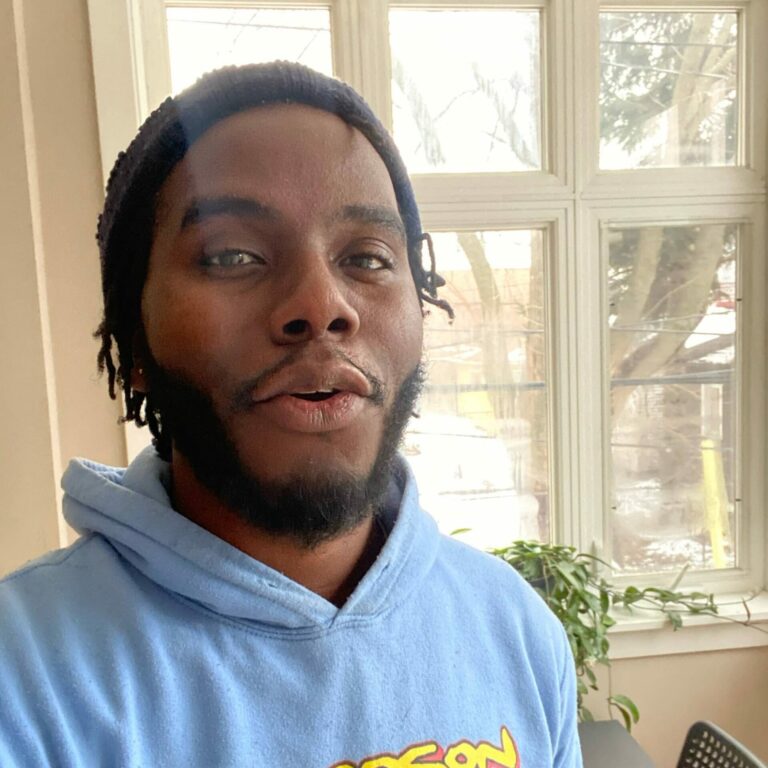 Josiah Thomas Turner is writer and musician based out of Washington Heights, New York. Turner received his undergraduate degree in Drama from the University of Wisconsin - Stevens Point before earning an M.F.A. in Playwriting from The University of Texas at Austin. Born and raised in Milwaukee, Wisconsin, Turner trained as a multi-instrumentalist from a young age and spent much of his early years creating and performing music. Josiah's current interest include animation, video-games and French-Canadian prog-rock.