A Homeless Shelter in NYC's Wealthiest Neighborhood Opened Only After Years of Fierce Opposition
In 2014, Dell Technologies founder and billionaire Michael Dell bought a condo in the One57 tower that sits just one block south of Central Park, in a neighborhood nicknamed Billionaires' Row. At the time, Michael Dell's purchase was a record-setting transaction, reaching a $100.47 million price tag. 
The Park Savoy Hotel, situated just behind the One57 tower, is a clear contrast to the opulence of the surrounding neighborhood. A former budget hotel, the modest property opened in November 2021 as Billionaires' Row's first homeless shelter, with enough beds for 80 men. However, it only opened after years of delays and appeals from the powerful, wealthy residents that surround it. 
Years of Delays and Appeals
The Park Savoy Hotel was originally supposed to reopen as a shelter in early 2018. The project was part of former NYC mayor Bill de Blasio's 2017 plan to open up 90 new homeless shelters in the city, with an emphasis on adding more shelter beds to wealthy neighborhoods. 
Instead of opening in 2018, the project was stalled for years because Billionaires' Row residents took legal action to try to stop the homeless shelter from coming to their neighborhood. Their 2018 lawsuit alleged that the Park Savoy building wasn't safe enough to house a shelter and that it would bring crime and loitering that would lead to what the Guardian reported as "irreparable injuries." By irreparable injuries, the lawsuit is referring to property values.
After the Park Savoy Hotel officially reopened as a shelter, Michael Fischer, a leading resident opposing the project, sent a statement to THE CITY. He alleged that the shelter was a "fire trap" because of its single entrance and staircase and that it was a safety hazard to "both the lives of residents, neighbors and first responders." 
However, Office of Temporary and Disability Assistance spokesperson Anthony Farmer responded by saying that his agency deemed the building safe after reducing its capacity from 140 to 80 residents. 
"The decision to approve this shelter while limiting capacity balances the ongoing need for additional shelter beds in New York City and protecting the safety of residents," Farmer said.
According to The Nation, neighborhood residents spent up to $400,000 opposing the homeless shelter, including at least $287,000 in lobbyist and lawyer fees. Most astonishingly, their community group spent $100,000 on a billboard campaign in Iowa attacking Mayor de Blasio's 2020 presidential bid, even though he wasn't considered a legitimate contender for the nomination.
Mayor Adams' Initiative to Fight Homelessness
As a mayoral candidate, Adams supported an initiative to turn underused hotels into affordable housing and homeless shelters. The Park Savoy Hotel is clearly an important part of the Mayor's efforts, but it is a relatively low-scale project with room for only 80 beds. In March 2022, New York City's main municipal shelter system housed 48,524 homeless people on an average night. 
In his latest budget, Adams proposed an additional $171M in funding to combat homelessness. The money would primarily go to adding 1,400 new shelter beds as part of the city's Safe Haven Program which offers more comprehensive services and enforces fewer restrictions than typical shelters.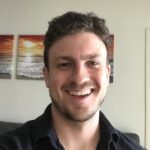 Tyler graduated from Virginia Commonwealth University in 2017 with a Bachelor's degree in Urban and Regional Studies. Currently based in Los Angeles, he works as a freelance content writer and copywriter for companies in real estate, property management, and similar industries. Tyler's main professional passion is writing about critical issues affecting big and small cities alike, including housing affordability, homelessness, inequality, and transportation. When he isn't working, he usually plans his next road trip or explores new neighborhoods and hiking trails.