Why 2,600 Supportive Housing Units Sit Vacant in NYC
Mayor Eric Adams made addressing homelessness and affordable housing a central part of his campaign and early mayoral tenure. For Adams, building more supportive and affordable housing units was and continues to be a top priority. In an interview with radio host Brian Lehrer, Adams spoke about why it is so important to provide housing for New Yorkers living on the street.
"When I looked at some of those encampment sites — some of them I visited at one, two, three in the morning — looked inside, talked to people who are homeless, I saw people living in human waste. Drug paraphernalia, no showers, no clean clothing, living like that. That is not dignified, it is not acceptable", Adams said.
Despite efforts to construct and build comfortable, affordable housing units, many occupants experience poor living conditions once they move in. This year, RentHop found that as rental prices decrease, heating violations increase, meaning those in lower-priced units are more likely to experience extreme cold.
Building affordable and supportive housing is the main solution to ending chronic street homelessness, but new city data indicates 2,585 vacant supportive housing units in NYC. Reportedly, the number of vacant supportive apartments has doubled since July, when about 1,100 supportive housing units sat vacantly.
Filling supportive housing units is just as big a challenge as building them in the first place. In January 2022, 3,400 people lived on the streets and subway stations of NYC. If all of the vacant supportive units were filled, 75% of those individuals would be in housing.
So why are there so many vacant supportive housing units in The Big Apple? Bureaucracy and red tape may be the most significant factor.
Getting access to affordable housing is difficult
The application process to acquire an affordable housing unit can be difficult. There is extensive paperwork, a lengthy approval process, interviews, multiple rounds of mental health evaluations, and a waitlist. Even after families and individuals receive approval for supportive housing, most do not actually receive housing. According to the New York Times, between July 2021 and 2022, 7,400 individuals or families were approved for supportive housing, but only 16% of them received an apartment. Some of the 16% didn't even move in.
The most startling statistic? Only 16 people in that time frame moved into supportive housing from the street and subway stations. The application process for housing isn't accessible for the most vulnerable New Yorkers living outside. Mayor Eric Adams previously promised to cut the red tape and make the application process more accessible and streamlined, but it hasn't worked so far.
Efforts to build more affordable housing units continue to stall, decreasing the inventory for newer, up-to-date units that could comfortably house more potential renters. Combine a lengthy application process with lower-quality apartments where renters complain about heat, condition, and accessibility, and the city enters the current situation where too many units sit vacantly.
"How do you have a vacant apartment, when you need people to be in the apartment, and you have so much paperwork that they can't get in the apartment?" Adams said. "That is not how I'm going to run this city."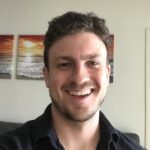 Tyler graduated from Virginia Commonwealth University in 2017 with a Bachelor's degree in Urban and Regional Studies. Currently based in Los Angeles, he works as a freelance content writer and copywriter for companies in real estate, property management, and similar industries. Tyler's main professional passion is writing about critical issues affecting big and small cities alike, including housing affordability, homelessness, inequality, and transportation. When he isn't working, he usually plans his next road trip or explores new neighborhoods and hiking trails.