Crime in New York City seems to be perpetually on the rise; with frightening headlines and the political climate to match. Although murders and shootings had been trending upward for the last two years, that's recently reversed as violent crimes are on the decline; however other types of serious street crime are conversely on the rise. A combination of public fascination with true crime, sensationalized messaging, and frightening statistics make it hard to believe that the rate of both serious crimes and street crime has declined dramatically since the 1980s and early 90s when such events were five times more likely to occur. Americans are obsessed with true crime, with more than 50% of the country tuning in to programming; likely because it helps us feel safer and process negative emotions. For those true crime disciples who want to take their fandom to the next level, below you'll find some unsavory real-life locations in New York City you can and live near today, from serial killers' neighborhood haunts to mafia mass graves.
Staten Island, the forgotten borough, has had more than its fair share of fascinating cases of true-crime horror, from The Nimer Murders to the murder spree of Salvatore Perrone. But perhaps no name is as famous or feared as that of convicted kidnapper Andre Rand, who is currently serving several consecutive life sentences for several murders and kidnappings in the city. The borough's most notorious serial killer, in 2004, he was convicted of abducting Holly Ann Huges from her Port Richmond neighborhood on the East Shore in the early 80s. But his terrible misdeeds stretched back earlier, all the way to 1972 with the disappearance of at least six other people, although he was never formally charged for their disappearance. 
In August 1987, the body of a 12-year-old Westerleigh resident, Jennifer Schweiger, was found in a shallow grave on the grounds of what is now the College of Staten Island; but the jury only convicted him on kidnapping charges, not murder.
It's unknown how many more victims Rand has, and he shows very little remorse for his actions. Rand is a prolific writer known for sending out several Mother's Day missives "to all the ladies of Staten Island who supported 'prosecutorial vincitvness' against an innocent person.'  In 2001, while in prison, he released a series of letters to The Advance, a newspaper, the earliest of which was written back in 1994. The letters include an argument against nuclear proliferation, autobiographical stories of his youth, and a detailed sketch of a small aircraft. The quiet neighborhood where Rand lived in what is now West Brighton only blocks away from the famous Staten Island Zoo, with listings such as this 3 Bedroom on Marion Street only a few minutes walk away from Rand's previous home.
Bad Clams in Manhattan
Located at 129 Mulberry Street, Umberto's Clam House in Little Italy was the location of one of the most sensational assassinations of a mob boss, when Joey "Crazy Joe" Gallo was murdered only weeks after getting married. After celebrating his birthday with his wife, his sister, child, and bodyguard at the Copacabana, Gallo and his entourage were found dining at the Clam House, Joey ordered the shrimp and scungilli salad. While they ate, a quartet of gunmen arrived and open fire at the family, fatally wounding Gallo but not before they were able to turn the butcher table on its side to provide shielding for the rest of his family. Gallo stumbled to the front door, cursing at the gunmen as they fled before collapsing into a puddle of his own blood in the street: a scene straight out of any mafia movie. 
This was a particularly brazen attack as the hit had been conducted while Gallo was celebrating his birthday and was with his family at the time, and was a marked escalation in the conflict between the Five Families of New York. "Crazy Joe" had started a war against his bosses for control of the family and paid for it with his life. His death started another war when his crew broke off from the rest of the Colombo Family, leading to a series of ten gangland slayings before they eventually rejoined, making it one of the bloodiest mafia wars in the city's history. 
The restaurant had only been open for two months before the 1972 hit, but Umberto's Clam House is still open, serving as a historical landmark and tourist attraction for true-crime fans, mafia aficionados, and clam lovers alike. Want to live where the mafia used to frequent? Right around the corner is 181 Hester Street, where you can snap up a 1 bedroom apartment and feel like the mob boss that you are.
The Red Circle Slayer of Queens 
The Red Circle Slayer terrorized the quiet community of Hollis Hills in Queens, New York, throughout the late 1920s and early 30s, and although a suspect is currently behind bars, no one is sure if it's the right man. The popular patch of woods where the first attacks took place was filled with booze, used condoms, and underwear; a popular spot for young lovers at the time. The killer attacked young couples and lovers who found themselves within his unfortunate gaze, often while out "necking" or making out in their cars. His first victims were Lewis Weiss, 20, a clerk at a steel company, and Frances Hajek,19, who worked at her family's bakery.
Separate similar incidents earlier in the decade were attributed to the 3X Murderer who taunted police and had victims near the site of the Red Circle slayings, although this did nothing but murky the waters of a new, potentially dangerous killer on the loose. 
Due to a number of bad leads, unreliable witnesses, and false admissions of guilt, the killer, who was known for placing a red circle painted in lipstick on the foreheads of victims, has never been confirmed. But in 1938, Walter Wiley, a career criminal with a long rap sheet, could not come up with an alibi for the night of Hajek's death. While a jury was ultimately unable to indict Wiley on murder charges, he was put behind bars for unrelated robberies and spent 40 years behind bars, effectively ending the Red Circle Slayer's reign. Locals, although, were less reassured; perhaps there's a serial killer living amongst the quiet Queens community after all these years. For those amateur sleuths or those who simply want to do a little necking in a picturesque New York neighborhood, this three-bedroom, second-floor apartment is in a beautiful, safe location, but only minutes away from the Red Circle site.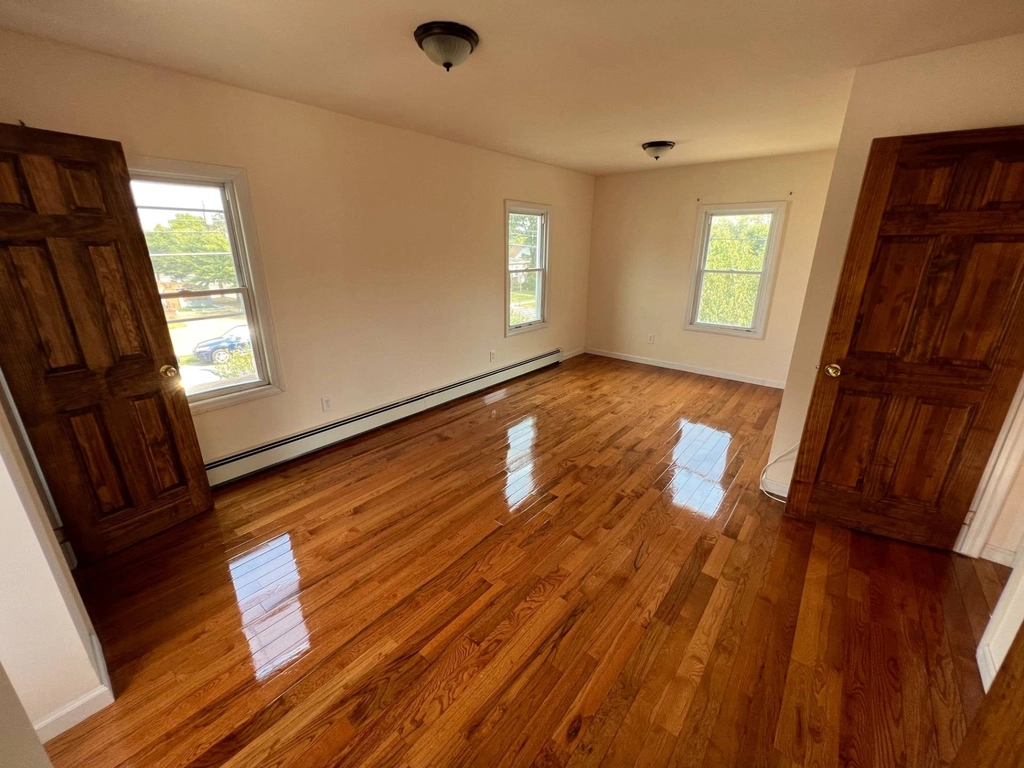 The Hole of Brooklyn
John Gotti, or the Teflon Don, is one of the most famous names in popular media when it comes to the Italian Mafia. Before passing away in prison at the age of 61 while serving a life sentence, he was the leader of one of the most notorious crime families in New York, the Gambinos. After seizing power by ordering the murder of Paul Castellano, who was the head of the family at the time, he became a famous public figure. Gotti was known for his expensive taste and less-than-scrupulous business practices, earning him an additional nickname; the Dapper Don. But the Dapper Don had some dark secrets, not including the bodies that his "operations" would inevitably pile up; and he needed a place to dump them. Enter The Hole.
This ten-block stretch between East New York and Howard Beach is directly on the border of Brooklyn and Queens, and today is almost unrecognizable as "New York City" from a traditional standpoint. The neighborhood is at a lower elevation than the surrounding area, resulting in a noticeable dip, earning it its name. The Hole is also named so for another reason, as it was one of the largest mass graveyards for the mob, and a personal favorite of John Gotti. Residents of The Hole have recovered so many bodies from the area that they can be used as landmarks, and they continue to be found even as recently as 2004 when the bodies of Dominick "Big Trin" Trinchera and Phillip "Philly Lucky" Giaccone were exhumed. THe area now serves as a base for a branch of the Federation of Black Cowboys. While living in The Hole is a bit risky, the area frequently floods due to its low elevation; those who want to live near this grim reminder of mob history will be happy to know there are many listings near the neighborhood, such as this fully furnished 2 bedroom duplex only blocks away from where bodies were found.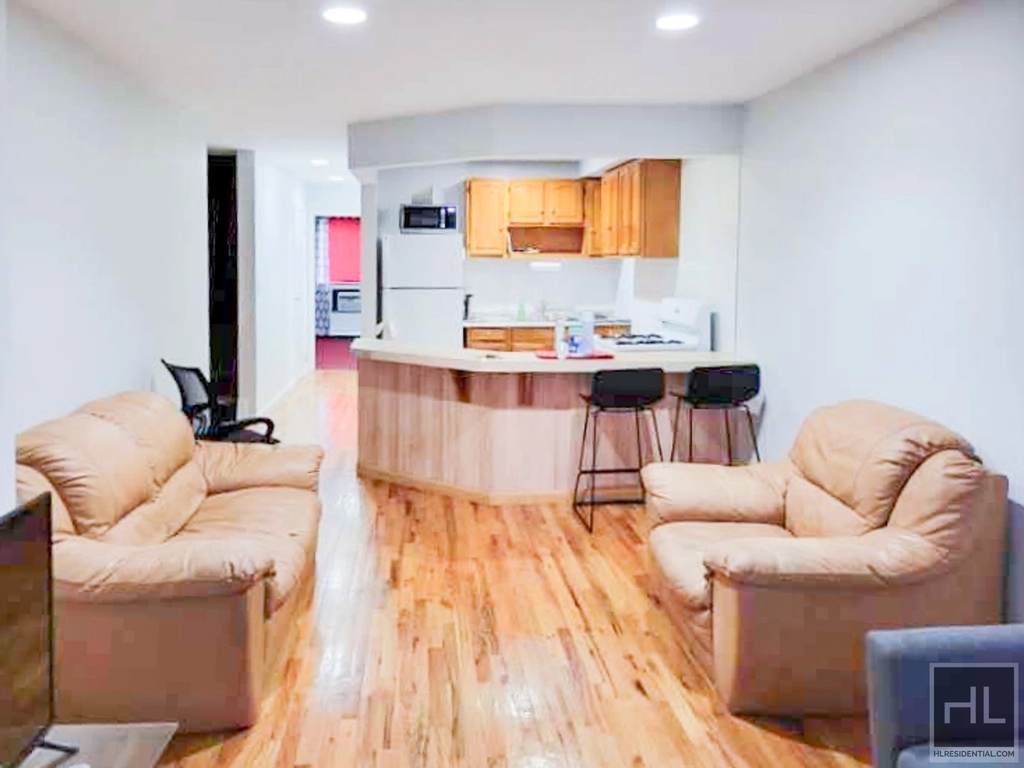 The Son of Sam in The Bronx
David Berkowitz, also known as the Son of Sam, lived at 35 Pine St, Yonkers NY after being brought up in the Bronx. After the death of his adoptive mother, he became a loner before joining the army in 1971, distinguishing himself as a marksman. After his return to New York he worked as a security guard, all while being haunted by the voices in his head, demons he would later claim, who were spurning him on toward murder. He took his first victims in 1975 on Christmas Eve, when he attacked a young Michelle Foreman and another unidentified woman with a hunting knife. Foreman was 15 years old at the time. Berkowitz moved to Yonkers in 1976, where the demons in his head took the form of the neighborhood dogs and eventually Sam's neighbors themselves; it wasn't long before he continued his spree.
With victims in four of the five boroughs, not including Staten Island, the entirety of New York felt the terror of the .44-caliber killer, so named because of the bullets used to tie the murders to a single killer.
After sending a series of letters out to previous landlords, neighbors, and other affiliates, local police were alerted to a potential candidate for The Son of Sam and reported it to the NYPD's special Omega Task Force tasked with nabbing the killer, but these tips ultimately went unheeded because of the sheer number of false leads. It wasn't until an eyewitness came forward to report that she'd seen Berkowitz with a gun only moments before she heard gunshots in Brooklyn that he was finally apprehended by the police.
When his Yonkers apartment was searched, they found satanic graffiti drawn on the walls and diaries detailing over 1,400 arsons he was also allegedly responsible for. Berkowitz ultimately rescinded his claims of demonic influence and stated he instead was lashing out in anger at a world he felt had rejected him. True crime fans who want to see and hear the demons that drove Berkowitz mad can find availabilities at the 42 Pine Street apartments just a few doors down from his Pine St resident, though his building is now privately owned, dark tourists aren't guaranteed welcome.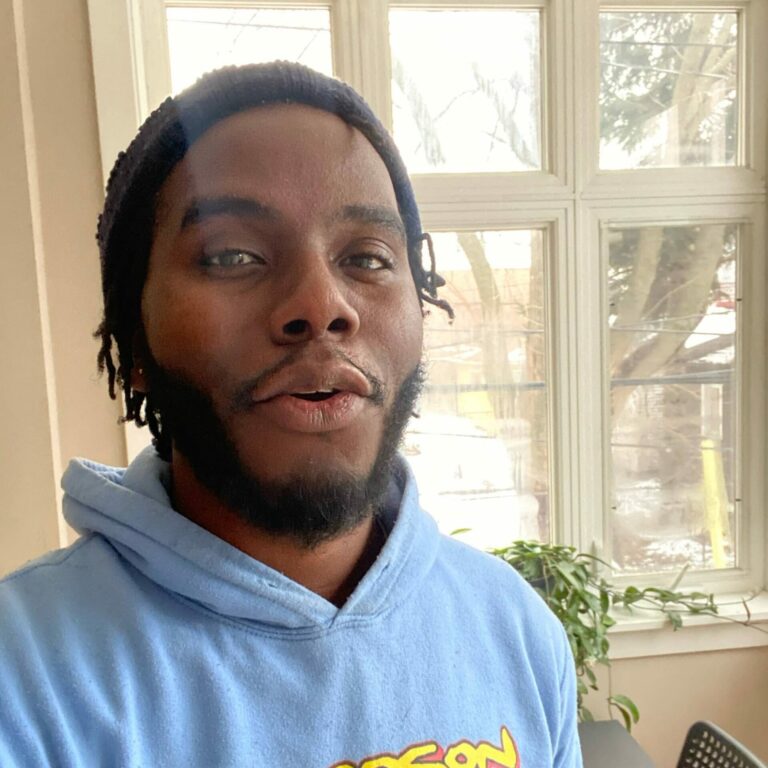 Josiah Thomas Turner is writer and musician based out of Washington Heights, New York. Turner received his undergraduate degree in Drama from the University of Wisconsin - Stevens Point before earning an M.F.A. in Playwriting from The University of Texas at Austin. Born and raised in Milwaukee, Wisconsin, Turner trained as a multi-instrumentalist from a young age and spent much of his early years creating and performing music. Josiah's current interest include animation, video-games and French-Canadian prog-rock.