In a recent study, the National Association of Homebuilders (NAHB) found that first-time homebuyers in the U.S. want a home with a laundry room, good exterior lighting, and table space for dining.
Of the 3,247 respondents, 81% said that a ceiling fan was also an essential or desirable item while 78% percent said the same about a patio. Several kitchen features also made it into the top ten, including a double-sink, walk-in pantry, and drinking water filtration.
These are perfectly normal wishlist items for any first-time homebuyer in the U.S. But they highlight a stark contrast between the wants and needs of a New Yorker versus, say, a first-time homebuyer in Ohio, Florida, or Texas, where the median price of a home is significantly lower.
The First-Time Homebuyer's Wishlist of "Non-New Yorkables"
Except for hardwood flooring, the NAHB's findings of the ten most essential items among first-time homebuyers in the U.S. are what I like to call "non-New Yorkables": security cameras, floodlights, ceiling fans … you would hardly find these items in a New York City property, where an in-unit washer/dryer is considered a luxury, let alone an entire room devoted to laundry.
But I understand the need for a ceiling fan in a place like Hawaii, for example, where the cost of energy comes in at 34 cents per kilowatt per hour, the highest in the country. I can also see why an elevator was considered the most unwanted feature among first-time homebuyers in the U.S., according to the NAHB's study. The majority of homes in the U.S. are single-story, so an elevator is rarely a necessity.
Until the buyer moves to New York City.
Anyone who's lived in one of NYC's ubiquitous walk-ups knows that climbing several flights of stairs can be a real pain, especially when lugging groceries or laundry. When I was a Manhattan real estate agent in the aughts, an elevator was usually at the top of my clients' wishlists, right before doorman service.
"Spacious" was another word that came up a lot. After all, many New Yorkers dwell in tight quarters (first-time homebuyers included), where a piece of the wall doubles as a hidden Murphy Bed and "space for dining" means "coffee table."
The First-Time Homebuyer's Profile in NYC
Needless to say, the real estate market in NYC is in a class of its own. According to data from the New York Times, by the fourth quarter of 2021, the median listing price in the city was roughly $804,000, nearly three times the national average.
Despite this, 61% of first-timers in the U.S. are looking to purchase a home in the Big Apple, according to StreetEasy. StreetEasy also found that first-time homebuyers in New York City take 10 years longer than the national average to save for a down payment. This is not surprising, considering that most co-ops require a minimum of 20% down to purchase.
Moreover, because first-time buyers in NYC are typically older than the national average (37 years old compared to 34), they're less interested in non-renovated starter homes and more likely to pursue a turn-key or move-in ready property where they could see themselves in the long term.
The First-Time Homebuyer's Wishlist in New York City
What else is on their wishlist? I've compiled a handful of features based on my experience as a real estate agent in NYC, as well as feedback from clients and colleagues in the industry.
Location
In addition to being close to public transportation, first-time buyers in NYC want to live within walking distance of neighborhood amenities like grocery stores, parks, restaurants, and coffee shops. For most of my clients, a good location trumped just about everything else on the list, including square footage, layout, and amenities.
Size
After location, size is usually the second most important factor for first-time homebuyers in NYC. Those who can stretch their budgets past the $1 million mark often do so for the additional square footage. But even if they can't, many are willing to sacrifice space for location.
Doorman
A doorman is a coveted amenity that can make or break a deal for first-time buyers in NYC. It isn't a matter of security so much as convenience. In a city where time is money, a doorman can be worth their weight in gold by accepting packages, coordinating dry cleaning pick up and drop off, and generally making life much easier.
Open Kitchen
The days of the galley kitchen are long gone. Nowadays, first-time homebuyers in NYC want an open kitchen with plenty of counter space and storage. They like to entertain guests and cook gourmet meals at home without feeling cramped or claustrophobic. Luxury appointments are a bonus, such as granite or marble countertops and full-size, stainless steel appliances.
In-Unit Washer/Dryer
A formal laundry room in a co-op or condo layout is practically non-existent in NYC. But a stackable washer/dryer unit in the apartment isn't as challenging to find these days, especially in a new construction property. Busy New Yorkers appreciate not having to trek down to the basement (or, worse, the laundromat) to do their laundry.
Still, $750,000 may not get the first-time homebuyer in NYC anything on this wishlist except for a decent location.
For example, a listing at 65 Morton Street in the West Village for $750K is located on the top floor of a fifth-floor walk-up. Laundry is somewhere in the building and there's no doorman on the premises, though a live-in super is available. The unit itself is small (I can tell from the pictures and floor plan) and a tiny kitchen stands abashedly to the side like an afterthought.
All that said, the listing will probably sell by the time this article is published. Maybe a first-time homebuyer will snatch it up. Or maybe it will be scooped up by an investor looking for a good deal in a prime location.
Either way, one thing is certain: the first-time homebuyer's wishlist in NYC is wildly different from anywhere else in the country. Here, you don't just buy a home. You buy a lifestyle, too. And that's something you can't put a price on.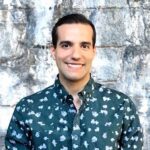 Ivan Suazo is a copywriter and SEO blogger with over ten years of experience in the real estate industry. He's also the founder of a wellness blog, QWERTYdelight.com, and writes sleep stories for the Slumber App.