New York Governor Kathy Hochul, in an effort to reduce the state's reliance on fossil fuels and promote economic development, announced a $500 million investment in offshore wind energy at the beginning of the year. At a press conference earlier this year, Gov. Hochul announced the investment with pride and optimism. 
"With this investment, New York will lead the nation on offshore wind production, creating green jobs for New Yorkers, and powering our clean energy future," Governor Hochul said. "I am proud to make New York a leader in offshore wind and renewable energy. We must harness the potential of offshore wind to fuel our economy forward and meet our ambitious climate goals." 
New York City hopes to capitalize on the Governor's huge investment with a new, planned offshore wind facility in the Rossville section of Staten Island. The project will be at 2629 Arthur Kill Road, totaling 33-acres on the Arthur Kill Channel. The site includes 2,000 feet of shoreline and easy access to the West Shore Expressway, near the Outerbridge Crossing to New Jersey.
The new wind farm also falls in line with Mayor Eric Adams' campaign promise to transform New York City into a major hub for wind energy and wind turbine manufacturing plants. Adams, as a mayoral candidate said, "New York City has always been a hub for innovation, new ideas, and progressive thinking. There is no reason New York City shouldn't be a leader in wind power. We have the resources, and we can foster the talent — we just have not had the leadership to get it done."
NYC's Economic Development Corporation (EDC) recently released a request for proposals (RFP) for developers to construct an offshore wind farm in Rossville. The EDC wants a developer to develop the facility and create good-paying manufacturing and industrial jobs for low-income individuals in the area. 
According to the RFP, the wind farm should "create a jobs center on the waterfront with an emphasis on good-paying manufacturing and industrial jobs, including the delivery of a comprehensive hiring and wage program that supports local communities and creates broad-based opportunity, with a focus on opportunities for low-income persons."
It's not clear yet how many jobs the site will support, but the planned Rossville wind farm is just the latest wind energy facility announced in NYC. In March, Mayor Eric Adams announced a deal with two petroleum companies to transform the vacant South Brooklyn Marine Terminal in Sunset Park, Brooklyn into operations and maintenance facility for an offshore wind project called Empire Wind 1. 
The Marine Terminal development will also serve as a power interconnection site for the Empire Wind 1. The project will generate an estimated 816 megawatts of power for New York City once it's completed in 2026.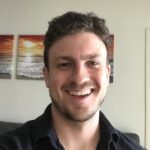 Tyler graduated from Virginia Commonwealth University in 2017 with a Bachelor's degree in Urban and Regional Studies. Currently based in Los Angeles, he works as a freelance content writer and copywriter for companies in real estate, property management, and similar industries. Tyler's main professional passion is writing about critical issues affecting big and small cities alike, including housing affordability, homelessness, inequality, and transportation. When he isn't working, he usually plans his next road trip or explores new neighborhoods and hiking trails.