A Brief Segue In Time
The Metropolitan Museum of Art, located on the Upper East Side of Manhattan at 1000 Fifth Avenue on the edge of Central Park's east side, is an oasis in the chaos of life in New York City. The largest art gallery and museum in the United States as well as one of the largest in the world, "The Met" is a cultural and sensory experience of the mind, body and spirit. With over 2 million unique, original works of art in its permanent collection spanning the past 5000 years, The Met truly holds treasures for all tastes and styles.
The Met itself is a mesmerizing and masterful architectural piece of creation. Originally built in 1872 at 681 Fifth Avenue, it is still glorious and majestic 147 years later with the distinguishing Beaux-Arts facade and Grand Stairway. It is a profound and remarkable experience, every time you visit. So the next time you feel you could use some inspiration, peruse a section at The Met. A source of endless amazements and thought-provoking exhibits and collections, it is indeed, a brief segue in time. 
If you haven't been to The Met for a while, here's what's coming up this fall:
The Met Real Estate Council Benefit
Honoring the Durst Family
October 26, 2021 from 6:30-9:30pm
This black-tie event is a fundraiser that will honor the Durst family, with proceeds going to help support the museum's outstanding educational programs. The elegant soireé will feature an exhibit, cocktails and dinner. Plates range in varying contributions, from a basic donor plate, $2000, to a seat at the Chairman's Circle Table, $100,000.
Everyone who's anyone will be there, and this is the first gala event at The Met post-pandemic with any availability, so reserve your seat today and support this critical fundamental education. For more information or to purchase tickets, please call 212-570-3947 or email [email protected]
Celebrating Arvo Pärt
"Oh Holy Father Nicholas"
October 31 at 3pm and November 1 at 7pm
 This live event takes place at the Temple of Dendur in Gallery 131, described as a "haunting world premiere" by revered Estonian composer Arvo Pärt, celebrating the rededication of St. Nicholas Greek Orthodox Church and The National Shrine at Ground Zero. Grammy nominated Choral Conductor Benedict Sheehan directs the Artefact Ensemble, while solo performances from the Experimental Orchestra are directed by Grammy Award winning James Blachly. Arvo Pärt has a career spanning over seven decades in which selections from all are performed masterfully here. Standard tickets for these two performances are $125 for premium unreserved, adults and children over 12 years old only.
Of course, the Art Museum itself is the most precious gem of all, with exhibits and collections changing constantly. Currently, a new exhibition called "Surrealism Beyond Borders" just opened in Gallery 899, and Carol Bove's wonderfully innovative sculptures are still on display through October 26th. There's so much to experience at The Met, everyone who ventures there will find something to connect and resonate with.
The Met hosts many cultural and even free events, and is open Sun., Mon., Tues. and Thurs. from 10am to 5pm, Fri. and Sat. from 10am to 9pm and is closed on Wednesdays. Vaccination passports and masks required for entrance.
The Met's Neighborhood Sites To See
It seems the Upper East Side in Manhattan, a notoriously expensive neighborhood with many residences included in what's considered the luxury market, has been engulfed in Halloween decor this year. Residents have gone all-out with elaborate displays worth mentioning, including a ghost ship with eleven golden skeletons in various pirate poses, at 20 East 64th Street. In fact, 64th Street has multiple addresses to see. Another notable site is 248 East 78th Street, featuring an elaborate motion display and Beetlejuice, etc. that's said to grow in size and detail as Halloween gets closer. In addition, East 74th Street, numbers 225 and 240 in particular, are worth a second look. 
The Final Noteworthy Thought
New Yorkers are tough survivors and fighters. We can adapt to a new social norm as is necessary, understanding that this, too, shall pass. While there is still unrest and political division in the media and on the streets, our family, friends and culture remain our center of strength. Visit The Met this month and experience its powerful and meaningful history, and have a safe (and scary!) Halloween.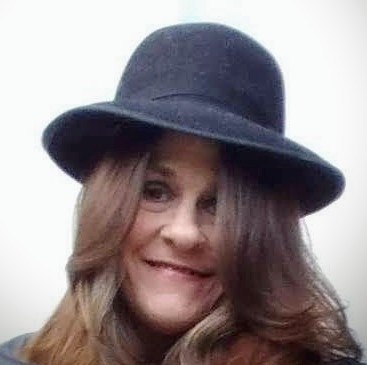 Rochelle Harris is a passionate writer originally from Phoenix, AZ. who credits her success to integrity and determination. She has a great sense of humor, loves music and her family, and writes fiction and poetry in her spare time. She is excited about the New York experience and lifestyle! Follow Rochelle on Twitter at @LinguisticAnRky or get in touch at [email protected]