After decades of suspicion and speculation, real estate scion Robert Durst has finally been convicted of brutally murdering his long-time confidant back in 2000. The conviction carries with it many implications, both for Robert Durst and his real estate holdings right here in New York City. 
The Conviction
A 2015 HBO documentary — The Jinx —  shed light on a murder of one of Robert Durst's closest confidants dating back to the early 2000s. While many suspected Durst committed the crime, the HBO documentary threw Durst back into the center of the discussion, leading many to wonder once again who was responsible for the murder. 
After the documentary reinvigorated public interest, new evidence emerged leading to Durst's recent conviction after twenty years of uncertainty. Deliberations during the trial only took 7 and ½ hours leading to a speedy conviction, though the story and this crime were much more complicated than that. 
Durst's first wife was killed back in 1982, and that murder was unresolved for decades as well. The friend and colleague who may have helped him to cover up the crime, Susan Berman, was later murdered. During the trial, the conclusion was drawn that Durst had murdered Berman because he feared that she would disclose what she knew about his wife's earlier disappearance. It's important to note that Durst was not convicted for his wife's mysterious disappearance or death, only for the murder of his confidant Berman. 
The crime was utterly brutal with evidence suggesting Durst had been lying in wait for Berman to show up so that he could kill her, which he did, execution-style. Unfortunately, the trial took roughly 14 months, beginning in March 2020, due to coronavirus complications. 
While Durst's defense lawyers are hoping to appeal the guilty verdict, 78-year-old Durst is scheduled for sentencing in October. A life sentence is currently on the table. When it comes to how Durst has ended up here, his defense attorneys blame deceptive filmmakers and ambitious prosecutors as the root of all issues and eventually Durst's conviction. 
Kathie McCormack's family, Robert Durst's first wife, is now pushing for prosecution to reopen the case of Kathie's disappearance. Being as this trial had Kathie at the core, the family demands justice for a crime unresolved nearly four decades later. 
Durst Family Real Estate Empire
The Durst family owns real estate in New York City and Philadelphia, including many jaw-dropping Manhattan buildings. The Durst real estate empire equates to roughly $8 billion dollars today, which is overseen by Robert's brother Douglas Durst. In total, the family owns more than 16 million square feet of real estate in two states and a 10% stake in One World Trade Center. The enterprise has a long-rooted history in the city dating back to 1915 when Joseph Durst, the family's patriarch, settled in America. The family purchased Robert Durst's stake in the company back in 2006 for $65 million. 
Buildings that the family has built and restored include: 
Henry Miller's Theatre

Bank of America Tower at One Bryant Park

Queen's Plaza Park

One World Trade Center design modifications 

National Debt Clock 
Buildings currently being managed by the Durst family include, among others: 
125 West 43

rd

Street

156 West 44

th

Street

Halletts Point Building 7 and III

10 Halletts Point

Sven
While, the Durst family's properties are sprinkled across the city, Robert Durst no longer plays a direct role in family operations, which is quite fortunate for the family given the gravity of a murder conviction.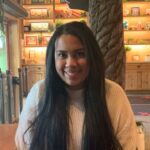 Kylee was born and raised just outside of Sacramento in a small town full of history and charm. She stays up-to-date on the real estate market and hopes to empower hopeful buyers and sellers to make the best decisions for themselves. Kylee is particularly interested in bridging the gap for younger generations, helping them understand the power of owning and investing in real estate.