Big Tech
If you stay on top of real estate news at all, you've heard about "big tech" companies like Google, Facebook, Amazon buying up commercial real estate in some of the most historically lucrative real estate markets around the country. But what does that really mean, and why has it been a topic of such interest? Let's start with big tech, and a clear definition of who they are and why they matter. 
Big Tech, also known as the "big five" (sometimes just the "big four") or the "tech giants", is a name given to the largest, most dominant companies in the information technology, e-commerce, and communication industries today. As of January 2020, the most valuable public corporations in the world – measured by market capitalization are Google (specifically, its parent company 'Alphabet'), Amazon, Apple, Microsoft and Facebook. (Saudi Aramco is another, but is not a technology company.) Globally as measured by revenue, at the end of 2020 the largest corporations are: Apple, Microsoft, Google (Alphabet), and Facebook. 
Big Real Estate, Big Money
Now that we're clear on who these companies are, let's talk about real estate acquisitions. The most notable thus far in 2020/2021 is Google's $2.1 billion dollar purchase of the Manhattan office building that was formerly St. John's Terminal. This piece of commercial real estate is 1.3 million square feet, adding to their total square footage of office space in Manhattan alone, to 3.1 million ft². This is for 111 8th Avenue, Chelsea Market and the former St. John's Terminal. Combined, Google, Amazon, and Facebook now have over 8 million square feet of office space in Manhattan. 
But big tech is not just buying up commercial property in NYC, they're spreading their footprint to other markets as well, such as in Seattle, Washington D.C., and Atlanta.
The technology industry has thrived during the pandemic, showing its resilience and relative strength compared to the rest of the economy. Big tech companies are said to be expanding in some cities in, among other things, an effort to diversify and begin pulling talent from previously underrepresented minority groups. 
Additionally, big tech is now investing in certain  residential real estate ventures and related technology. Is this perhaps related to assisting employees find housing near corporate office space? Or just further investing capital? This remains to be seen. Just look at Amazon's new venture called the TurnKey Home Buying Program, which rewards users with Amazon Smart Home products. Smart. Very. 
So what does all of this mean? Let's take a look at the big picture. 
The Big Picture
Being that big tech is – well, BIG – there are a few key takeaways here. Most companies are waiting to see how the pandemic will affect their previously commuting workforce with new telework trends before making the decision to invest in new commercial real estate. Yet big tech seems to be using the downturn in the commercial real estate market to their advantage. It seems safe to assume that following in their footsteps and investing in real estate is still a solid bet. After all, these companies are at the top for multiple reasons, including their terrific management and investing acumen. 
In addition, technology is impacting the real estate industry in significant ways, such as with property searching and data websites like RealtyHop and Zillow that offer current property listings and information nationwide, assisting home buyers, investors and brokers greatly. 
Artificial Intelligence is another hot investment for commercial real estate in particular, as this subsection of the industry is expanding exponentially, utilized in PropTech for evaluating and analyzing building functions, management systems like HVAC and lighting, and to streamline property management for multifamily investors and tenants. AI programming currently reduces operating expenses and helps keep lease renewals high. 
Overall, the big picture suggests that both commercial and residential real estate will remain viable investments for the foreseeable future.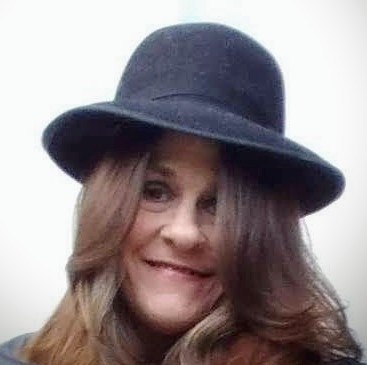 Rochelle Harris is a passionate writer originally from Phoenix, AZ. who credits her success to integrity and determination. She has a great sense of humor, loves music and her family, and writes fiction and poetry in her spare time. She is excited about the New York experience and lifestyle! Follow Rochelle on Twitter at @LinguisticAnRky or get in touch at [email protected]