One of the greatest things about living in New York City is that, even if you have lived here for your entire life, there will always be a new place available for you to discover. New York is full of many different neighborhoods, with different styles of architecture, people to meet, and things to do.
While it is one of the smaller neighborhoods, even by Manhattan standards, New York's little slice of NoHo—short for "North of Houston"—is one of the city's many hidden gems. Located near the lower end of Manhattan, the neighborhood has played an important role in the city's history and landscape for hundreds of years.
If you ever do manage to find your way to NoHo—and it is, in fact, one of the easiest neighborhoods to access by subway in the city—one of the first place you will need to explore is Great Jones Street.
Below, we will discuss the unique history of Great Jones Street, including how the neighborhood got its name. We will also talk about the unique role that NoHo plays, and has played, in the ever-evolving history of New York.
How Did Great Jones Street Get Its Name?
Samuel Jones, who lived between 1734 and 1819—as a new nation was born—played a key role in New York's early political years. After passing the New York Bar, he, along with fellow New Yorker Alexander Hamilton, helped argue a dispute with Massachusetts that established today's current borders. A few years later, he would make history when, at the Constitutional Convention, Jones insisted that the Constitution include a Bill of rights.
In New York City, Jones served as the city's first comptroller and recorder, in addition to serving in the State Senate. He also owned a fair amount of land in New York City, including some land in the area that is now known as NoHo.
In 1789, Jones decided to donate some of his land to the City, with one condition: any roads that were built on this land would be named after him. Simple enough, it seemed—these sorts of arrangements were quite common it the city's early history.
However, the City would quickly run into a problem. Nearby, in Greenwich Village, there was already another Jones Street. Interestingly, the other street was actually named for Samuel Jones' brother-in-law, Gardner Jones. In order to prevent any potential confusion between these two streets, the newer street located on Samuel Jones' former land was named Great Jones Street.
Today, Great Jones Street exists as a small section of third street, located between Broadway and the Bowery.
The History Great Jones Street
Following the official naming of Great Jones Street, many of New York's wealthiest residents moved to the area and began constructing homes, many of which perfectly encapsulated the budding architectural styles that characterized late 19th Century New York. These styles included Romanesque, Classical Revival, Renaissance, and others. Some of the buildings still remain standing today and protected by the city.
Nevertheless, much of the wealth that could be found around Jones Street moved uptown to other parts of the city, particularly on the Upper East Side. NoHo, and lower Manhattan in general, began to decrease in population density, eagerly awaiting a new wave of residents.
Throughout the middle of the century, the once-thriving area became an epicenter of New York's underground drug trade, and also was home to some of the New York's most notorious gangs, including that of Paul Kelly. In fact, according to local legend, Great Jones Street is actually where the term "jonesing" originated.
Eventually, the Great Jones Café opened its doors on Great Jones Street, in 1983, despite the neighborhood's noticeable issues. Though the café itself decided to close its doors in 2017—after 34 years of operating—it also played an important role in Great Jones Street late century revival. Today, visitors will find a wide array of boutiques, shops, restaurants, and bars available for them to choose from.
Great Jones Street Today
Great Jones Street is located in NoHo, a neighborhood which the New York City Landmarks Preservation Commission has declared nearly all of to be an official historic district. There are currently many historic landmarks and works of architecture in NoHo and, in fact, the area is widely considered to be one of the best-preserved neighborhoods in the city. The Merchant's House Museum, located on fourth street (a short walk away from Great Jones Street) is an excellent example of this historic architecture.
The area has recently an increased level of development (where allowed), along with generally increasing property values. There has also been a noticeable reduction in crime, along with increased concerns about gentrification.
But whether you are looking to live there, or not, there is no denying that Great Jones Street is an essential slice of New York City history. Next time you are in the area, be sure to give this one-of-a-kind street a visit.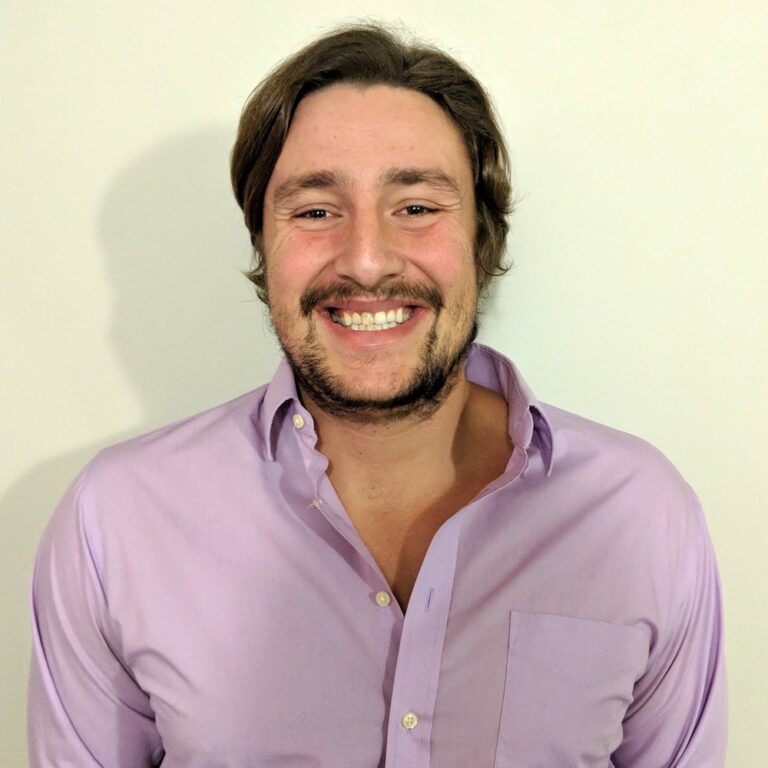 Andrew is a freelance writer that primarily focuses on real estate and finance topics. He graduated from the University of Colorado with degrees in Finance and Political Science and has since worked in the real estate, life insurance, and digital marketing industries. When he is not writing, Andrew enjoys skiing, playing piano, painting, and spending time with his wife (Maggie) and cat (Crow).