SoHo and NoHo are known for their historic cast-iron buildings that house boutique shops, restaurants, and art galleries. Nobody can deny that this area of Manhattan has a unique character. But for years, the area's restrictive zoning and 19th-century, low-rise building stock made it difficult to add more density and new housing units, contributing to sky-high rents. 
The NYC city council hopes to change that. 
Despite sustained opposition, significant changes are coming to a pair of NYC's premier neighborhoods. On Wednesday, Dec. 15, the City Council overwhelmingly approved, in a 43-to-5 vote, a controversial plan to rezone Manhattan's wealthy SoHo and NoHo neighborhoods. 
According to Councilmember Margaret Chin, who represents SoHo and Chinatown, her district's zoning hasn't changed in almost 50 years. 
The rezoning aims to maintain the neighborhood's historic character while encouraging denser development and more affordable housing. Some major changes include the following:
Developers can construct new buildings up to 27-stories tall in certain areas on Broadway and Canal Street. 

Denser development will add as many as 3,500 new apartment units. 

To comply with the city's Mandatory Inclusionary Housing, up to 900 of those apartment units will be subsidized for low- and middle-income residents. According to city officials, the average annual income for the lottery apartments will be $72,000 for a family of four.

New, simplified zoning practices will make it easier for retailers to open shops and occupy vacant storefronts in the neighborhood. 
Why is the Zoning Controversial?
Despite NYC's progressive, diverse image, it is one of America's most racially segregated cities. For years, low-income, minority-majority neighborhoods added almost all of the city's new affordable units. Proponents of the SoHo and NoHo rezoning argue that wealthy, predominantly white neighborhoods need to contribute their fair share to help alleviate the city's ongoing housing crisis and de facto segregation. 
Mayor Bill de Blasio celebrated the city council's decision to pass the rezoning. 
"Today, New York City has taken a generational step toward building a recovery for all of us. This rezoning victory sends a powerful message that every community can and should join the fight to help solve our affordable housing crisis and make this city accessible for working families. SoHo and NoHo are two of the most iconic neighborhoods in the country for a reason – and now, we are one step closer to them finally reflecting all the diversity that makes our city great."

Every reasonable New Yorker agrees that urgent action is needed to alleviate the city's affordable housing crisis, but not everyone agrees with the city's plan. Andrew Berman, the executive director of Village Preservation, opposes the rezoning. He is concerned about historic preservation but also argues that the city's plans do not assure the construction of more affordable units. Berman explains that the city's Mandatory Inclusionary Housing law only applies to residential construction, so the deal would incentivize developers to build large commercial buildings, which could displace long-time residents living in rent-controlled buildings. 
"This is magical thinking on the part of the city. This plan doesn't require a single unit of affordable housing being built. It simply says, 'Hey, we project this is what's going to happen. Now that we've made these changes to the zoning text,'" Berman said.
Despite what the detractors say, the rezoning of NoHo and SoHo is here to stay, and will likely serve as the city's blueprint for adding more density and affordable housing to other affluent neighborhoods in NYC.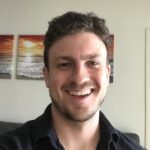 Tyler graduated from Virginia Commonwealth University in 2017 with a Bachelor's degree in Urban and Regional Studies. Currently based in Los Angeles, he works as a freelance content writer and copywriter for companies in real estate, property management, and similar industries. Tyler's main professional passion is writing about critical issues affecting big and small cities alike, including housing affordability, homelessness, inequality, and transportation. When he isn't working, he usually plans his next road trip or explores new neighborhoods and hiking trails.