When you walk down the streets of the theater district, you see the glitz and glamor of the past, present, and future. The bright lights of the theater shine so brightly, that it's never really night in Midtown. The names in lights are lavish, historic, and feature theater icons such as Edwin Booth and Stephen Sondheim. To have a theater named after you is an honor that's not easily achieved, especially when said theater is named for someone who never actually lived in New York City.
So how did a man from Pittsburgh, St. Paul, and Seattle forever change NYC's theater district? Simple: by becoming a legendary playwright.
August Wilson was born in Pittsburgh in 1945. Growing up in a mostly white neighborhood and going to a mostly white school, Wilson experienced racism, and how said racism affected others around him on a daily basis. He dropped out of school at age 15 when a teacher accused him of plagiarism and opted to continue his education by himself, studying Black writers at the local library. While he was young and growing up in the Hill District of Pittsburgh, the setting of most of his plays, he learned and absorbed the voices and personalities of the neighborhood, which he would use later in his works.
It would be a while until he actually began his playwriting career. It all started when he moved to St. Paul Minnesota and started writing plays, adapted from Native American folk tales, for the Science Museum of Minnesota. After having success here, he decided to channel his old home, his friends, and his childhood experiences into original works. Jitney, written in 1979, and Ma Rainey's Black Bottom, written in 1982, were produced in regional theaters and caught the eye of a Broadway legend, Lloyd Richards.
Lloyd Richards' claim to fame was directing A Raisin in the Sun by Lorraine Hansberry. For this achievement, he became the first Black person to be nominated for Best Director at the Tony Awards. Richards saw talent in Wilson and helped him refine his plays, leading them to Broadway. While Jitney was Wilson's first play written, the first one to make it to Broadway, with the help of Richards, was Ma Rainey's Black Bottom in 1984. The show is about a blues singer recording a record, and how the white producers trick one of her musicians into giving away his music in the 1920s. Wilson, one of the only Black playwrights featured on Broadway at the time, was met with rave reviews after opening at the Cort Theater on 48th street.
Wilson was again met with great reviews for his next Broadway hit, Fences, which opened at the Richard Rodgers (then the 46th Street Theater) in 1987. This show won the Tony Award for Best Play and landed Wilson a Pulitzer Prize. Following the life of a former Negro League baseball player and his family in the 1950s, Fences was called dynamic and passionate by long-time NYTimes theater critic, Frank Rich. Though Rich usually had positive things to say about Wilson's works, covering the playwright for nearly ten years, he also had his critiques. Rich often pointed out that Wilson would beat his point over the head, and that his writing was often wordy and too drawn out. However, through the years, Rich also recognized that Wilson was working towards something much greater.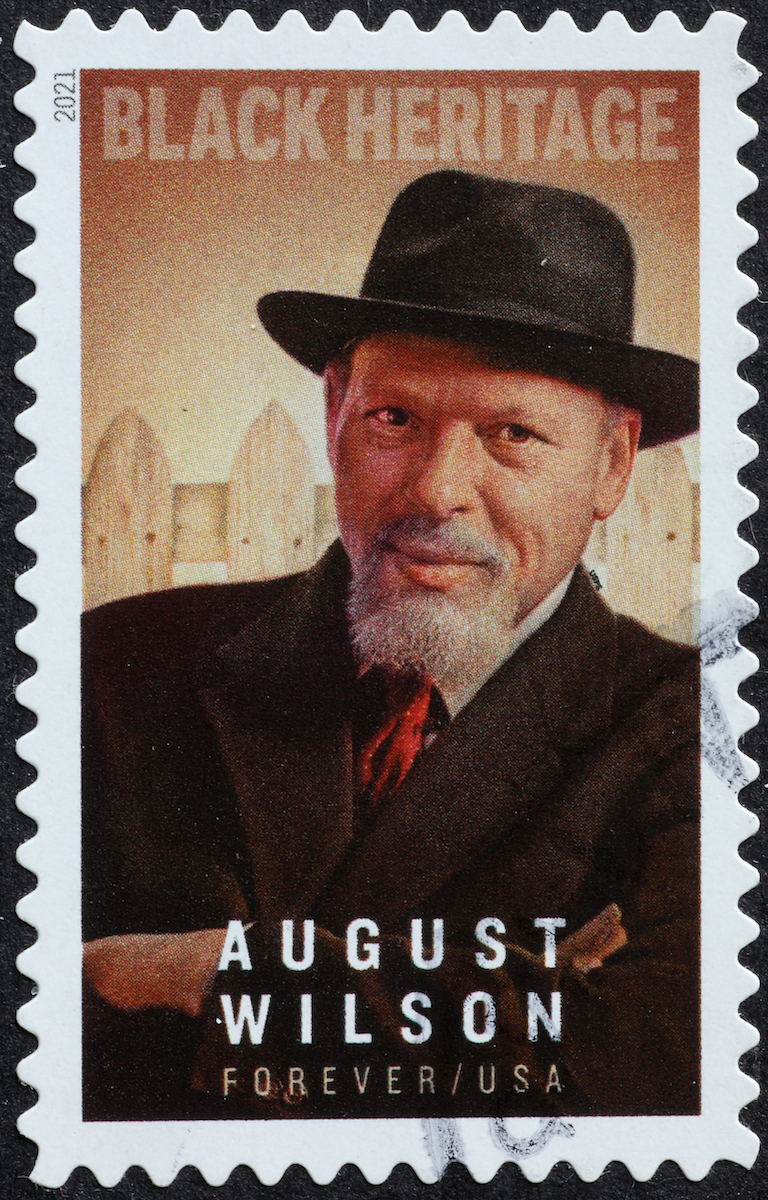 All ten of Wilson's plays make up what is called, "The Pittsburgh Cycle," so-called because each show, with the exception of Ma Rainey's Black Bottom, all take place in the Hill District of Pittsburgh. The works span the entire 20th century, each show taking place in a different decade of the 1900s. The ideology of this cycle became clearer to New York audiences with Wilson's third Broadway debut, Joe Turner's Come and Gone, a show about a boarding house occupied by the formerly enslaved in the 1910s. It opened at the Barrymore Theater on 47th street, right around the corner from where today's Platinum Condominium is located, and started making audiences think much more critically about the history of Black America.
Wilson's next play opened at the Walter Kerr Theater on 48th street in 1990. Though this show didn't win a Tony, it did land Wilson his second Pulitzer Prize. The Piano Lesson, a show about a family feud to decide the fate of an heirloom piano in the 1930s, helped make the already famous August Wilson a household name. Wilson's shows were so successful at the Walter Kerr that he insisted his next several works be produced there. Two Trains Running, a show about Civil Rights tensions being discussed at a diner in the 1960s, premiered in 1992. Seven Guitars, a show about a musician's love life in the 1940s, premiered in 1996.
The Walter Kerr Theater was a favorite of Wilson's, with his show Gem of the Ocean, the tale of the formerly enslaved Aunt Estor in 1904, premiering there in 2004. However, the theater that would take his name would premiere King Hedley II, a show about three neighbors dealing with the destruction of their neighborhood in the 1980s. The theater was formerly The Virginia, on 52nd street, and was very popular with theatergoers everywhere. The Victoria changed its name to The August Wilson Theater in 2005 after the playwright died of liver cancer. He was only 60 years old. He is buried in Greenwood Cemetery.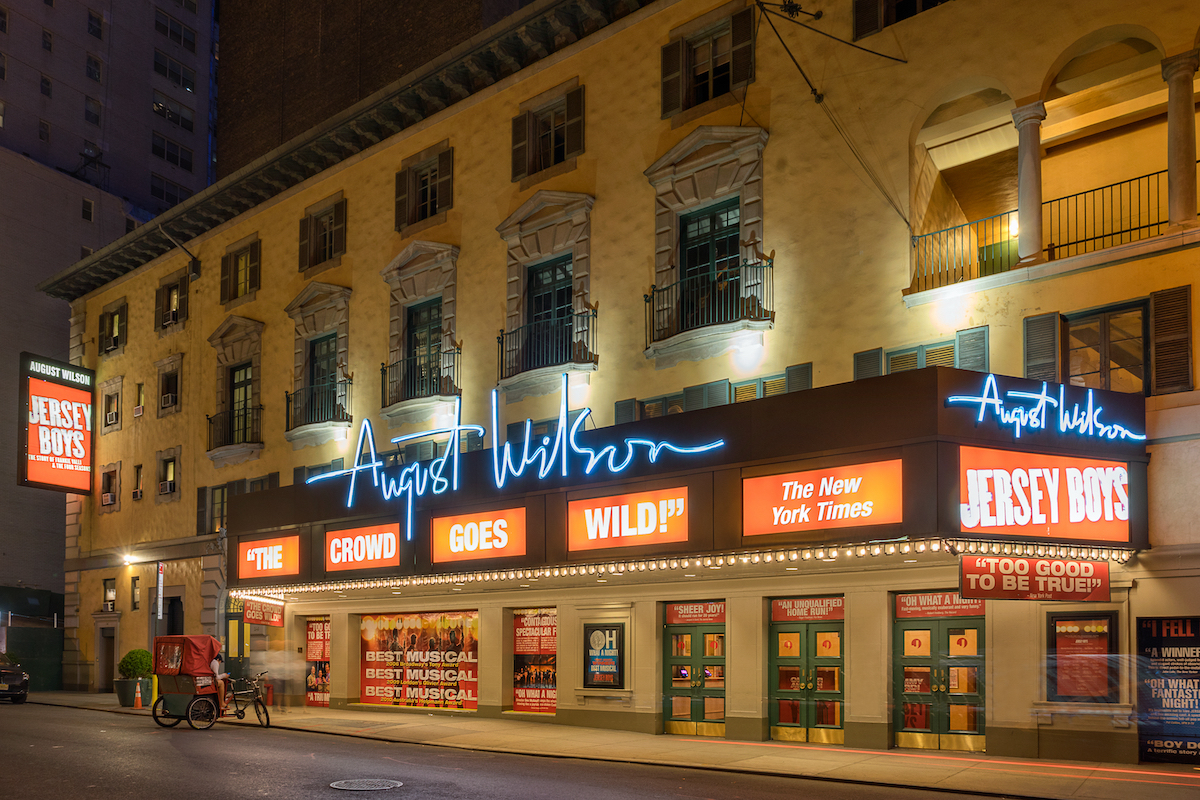 Sadly, Wilson would not be alive to see his last two Broadway premieres. Radio Golf, a show about a mayoral candidate seeking to demolish a home in the 1990s, opened at the Cort Theater in 2007. Strangely, the first show written in The Pittsburgh Cycle would be the last to premiere on Broadway. Jitney, a show about Pittsburgh cab drivers in the 1970's, opened at the Friedman Theater on 47th street in 2017. For a man who never lived in New York, he certainly left an impact on its theater scene. His works shined a light on the Black experience in America during the 20th century. They have influenced and paved the way for, other Black writers to shine on Broadway and those writers plan on shining just as bright as the August Wilson marquee on 52nd street. 
Check out other profiles on iconic playwrights here.
Featured image: "August Wilson, playwright" by Huntington Theatre Company is licensed under CC BY 2.0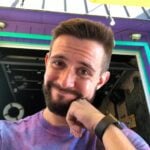 Russell is a writer and comic based in New York City. His plays have been featured at Penn State's Cultural Conversation's Festival, The NYC Thespis Festival, and Imaginarium's Inaugural Theater Festival. Follow him on TikTok and Instagram @pooleparty528