If you watch tv and know of New York City, you undoubtedly know about the HBO series Sex and the City. After a successful 6 seasons and two movies, the series is back with a new reboot: And Just Like That, a continuation of 3 of the 4 main characters' lives after the second movie wrapped. 
New Yorkers know that there is no love quite as true and special as one with their perfect apartment. But what if their apartment could channel their favorite Sex and the City character? Whether you're a Miranda, a Carrie, a Samantha, a Charlotte, or yes, even a Stanford, we'll match you up with the perfect apartment for your character. 
While not active on the SATC spin-off series, "And Just Like That", Samantha Jones can hardly be forgotten. This boisterous, unapologetic PR icon was a strong character in the previous series and some even preferred her to Carrie. So let's see what NYC homes Samantha would end up in.
Location
While originally living on the UES, Samantha quickly realized the high-brow, uptight neighbors of her building were not people who she wanted next door. Their judgment of her numerous nighttime male suitors caused her to move down to the up-and-coming Meatpacking District. 
Hypothetical Space
Samantha's hip Meatpacking apartment was a studio apartment with a modern design. The layout of the apartment revolved around the kitchen (with a fully stocked bar, of course) and her bed. Walking into the apartment, it's impossible to ignore the large bed with red bedding that's front and center. In contrast to Miranda and Carrie's apartment, this home is designed for entertaining and, erm "extra-curricular activities".
Features to consider
While a listing might not have all of these, the following gets you close to Samantha's apartment: A modern and updated kitchen for entertaining, with plenty of space to gather around and gossip. After all, Samantha has said "I don't believe in the Republican party or the Democratic party, I just believe in parties. A studio layout to draw all the attention to the bed, or a floor plan that pulls you into the bedroom, like how Samantha would grab a guy by the collar. Additional features would include, a trendy, active neighborhood (NOT the highbrow Upper West or East Side neighborhoods), a fireplace, and large windows for people watching (both for people inside the apartment and out).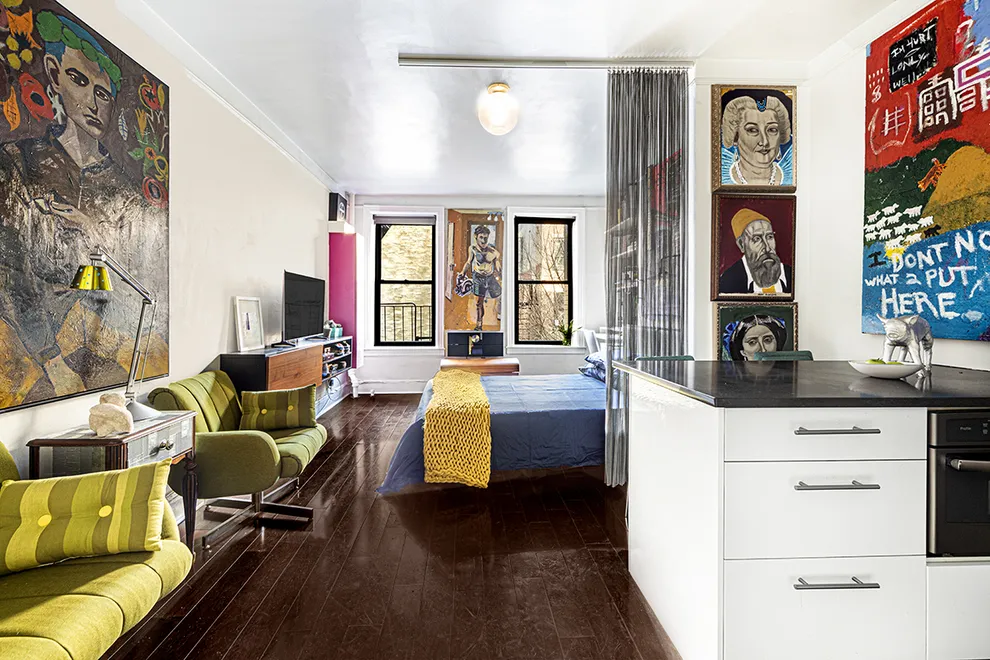 Studio apartment located on the 3rd floor of a co-op building in the West Village.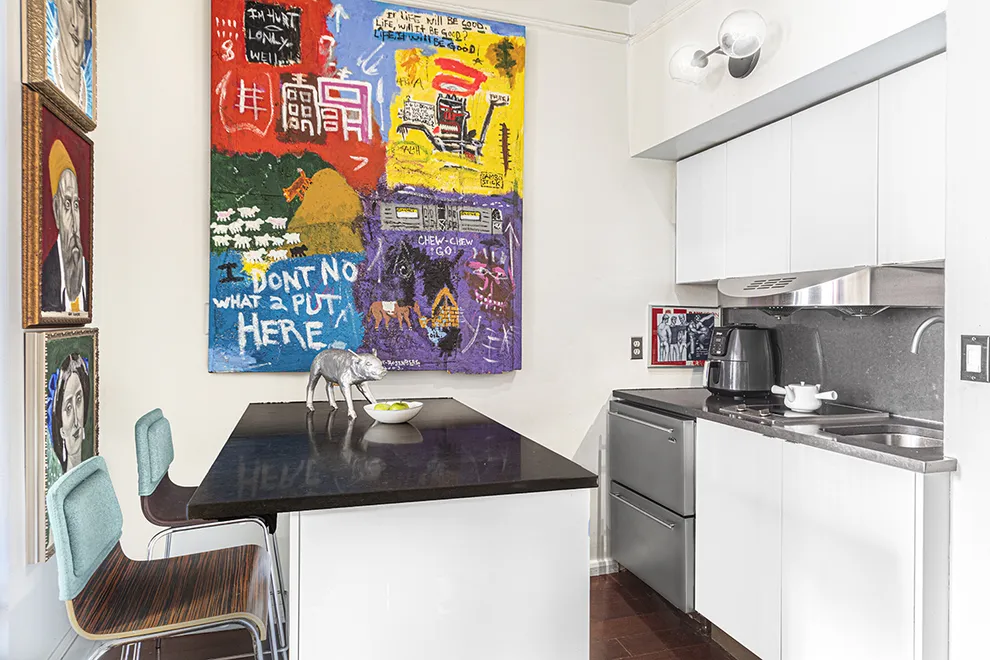 Similarity to Samantha's Apartment
The modern kitchen flows seamlessly into the bedroom space which is divided by a curtain, a very see-through curtain I might add. Afterall. why would you want to hide the bed? The tiled bathroom exudes a contemporary feel and there is plenty of space for more than one body in the shower. 😉 The custom closet would house all our designer goods, and hopefully a Hermes bag or two.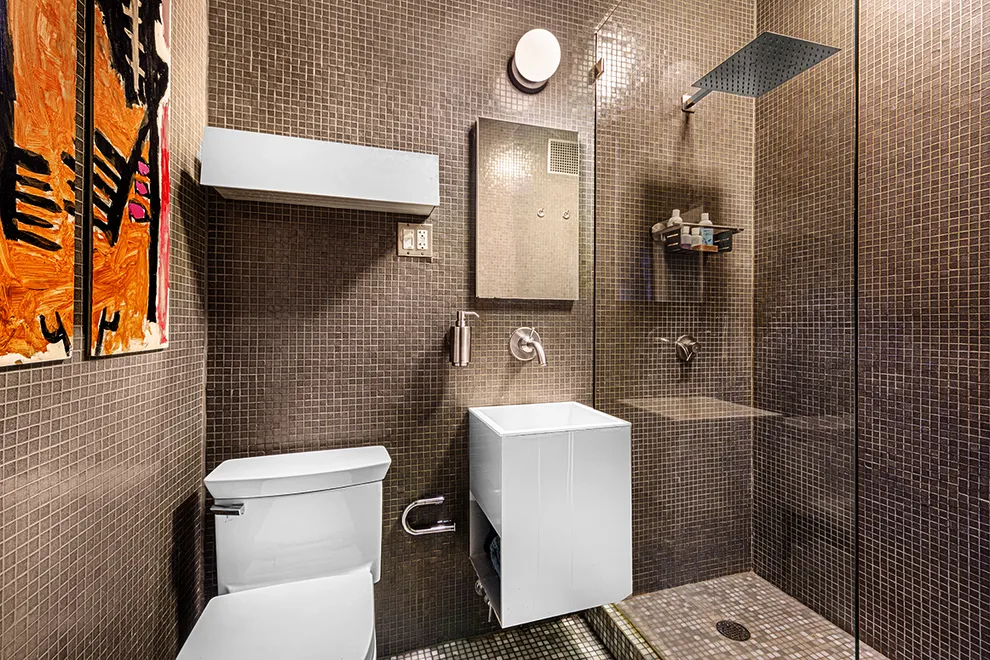 Differences
The windows look out onto the street but are not quite big enough for ample gazing. This apartment also seems a little small compared to Samantha's home, but that might be because the floor plan is a bit more narrow than her TV floorplan seems. The home is in the West Village which, while is a hip neighborhood, is more on the creative student side than trendy Meatpacking. Although, I don't think Samantha would say no to any co-eds…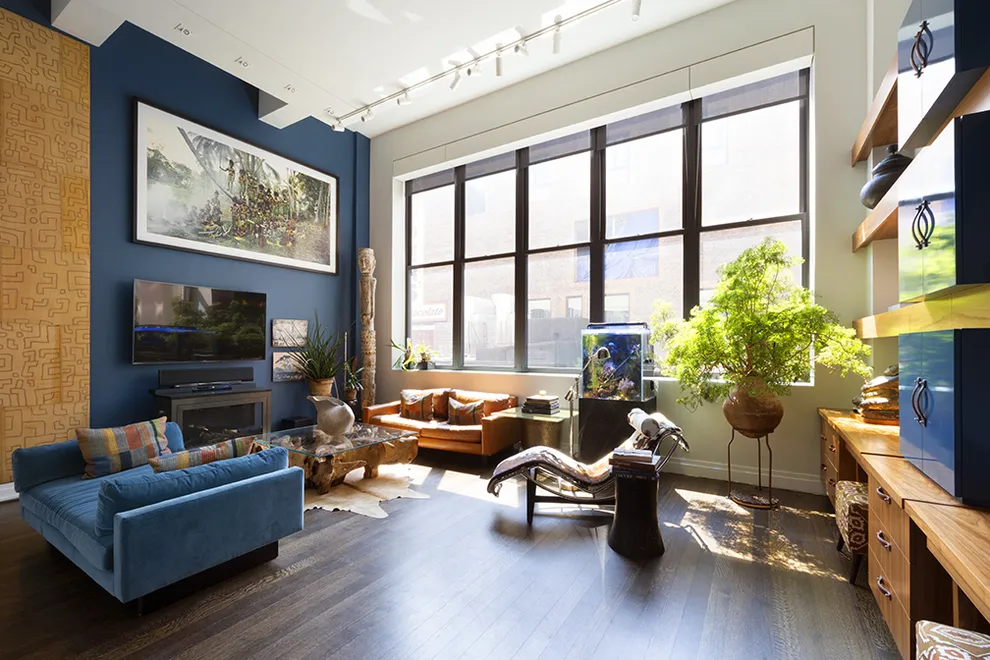 3 bed, 2.5 bath condo located in the West Village Printing House Building.
Similarity to Samantha's Apartment
Okay, we know Samantha owns her own PR company. Of course, by 2022 she's going to be loaded and can afford this stunning condo. This checks most of the boxes: open loft-style living, large 11' wall-to-wall windows, a sexy bedroom setup (also with large windows), and a sleek, open kitchen.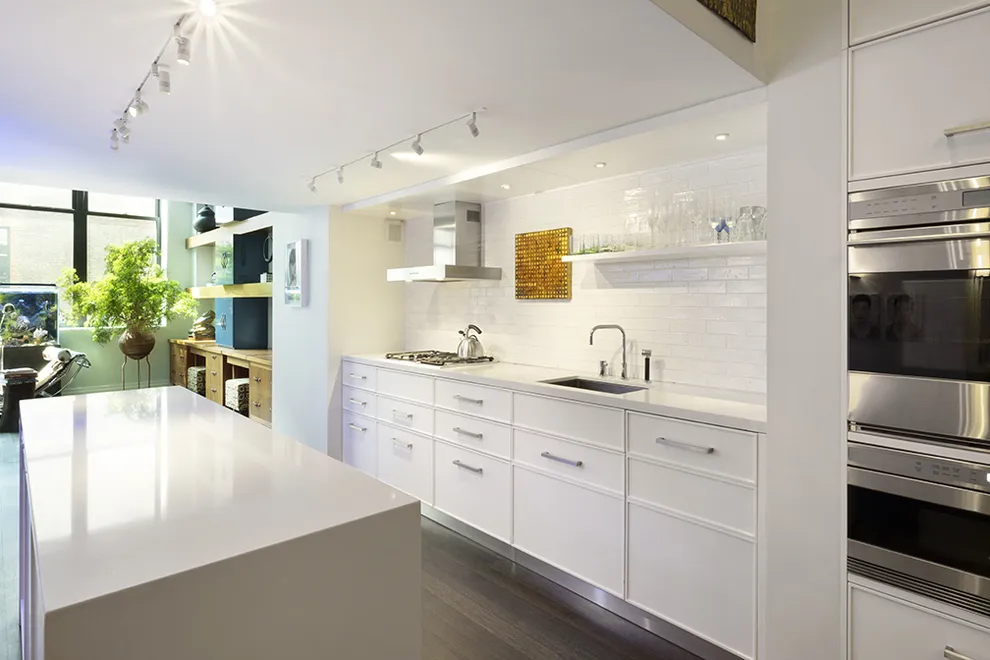 This is definitely an entertaining home. The condo is located above the Equinox Printing House location. Perfect because Samantha is an avid gym patron, or rather, enjoys the services of the steam room and masseuse. Also, can I mention the all-black room? I wonder what Sam would use that for…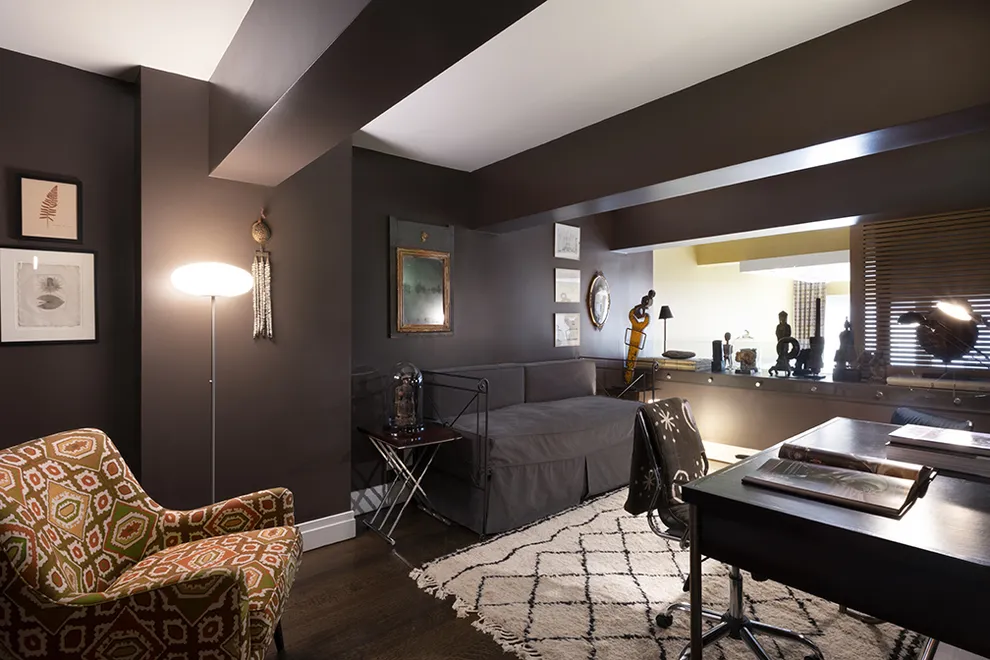 Differences
Well, the whole West Village 3bed/2.5 bath thing really contradicts her original studio home, but we imagine Samantha would be on the up and up by now. The large fish tank also doesn't seem like something Ms. Jones would have in her home. "Honey, when it comes to fish, I prefer them well seasoned and on my plate, not staring me down every time I bring a man home".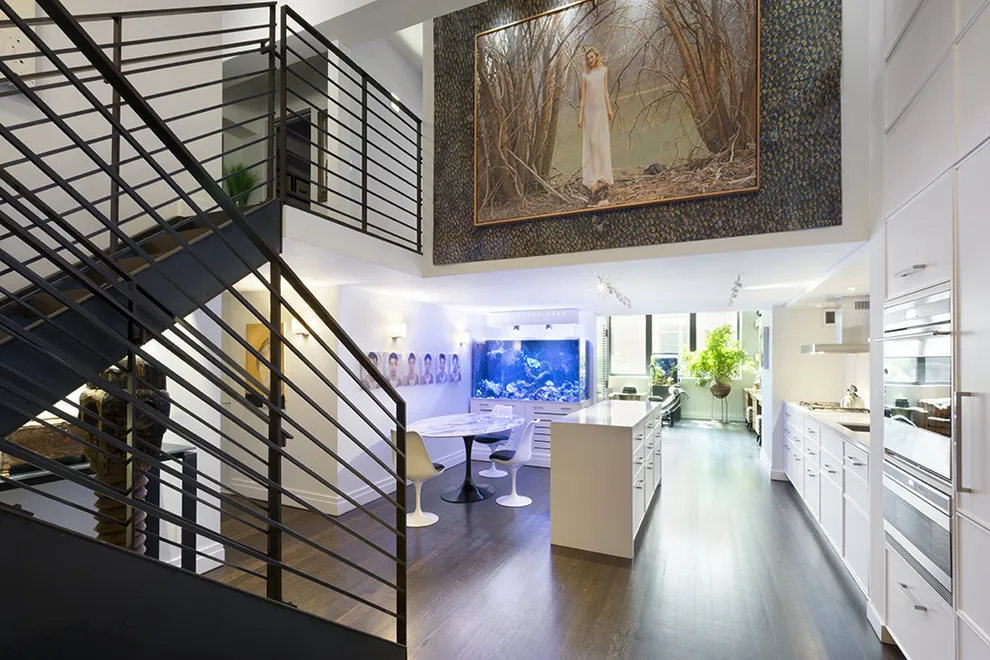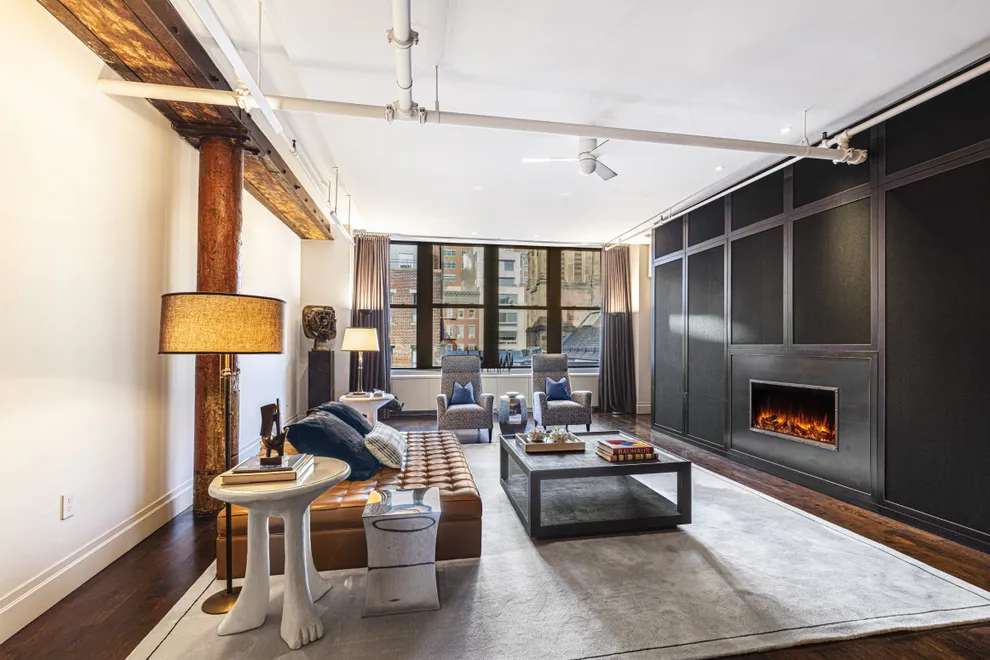 A 2 bed/2 bath located in the Hudson Lofts Condo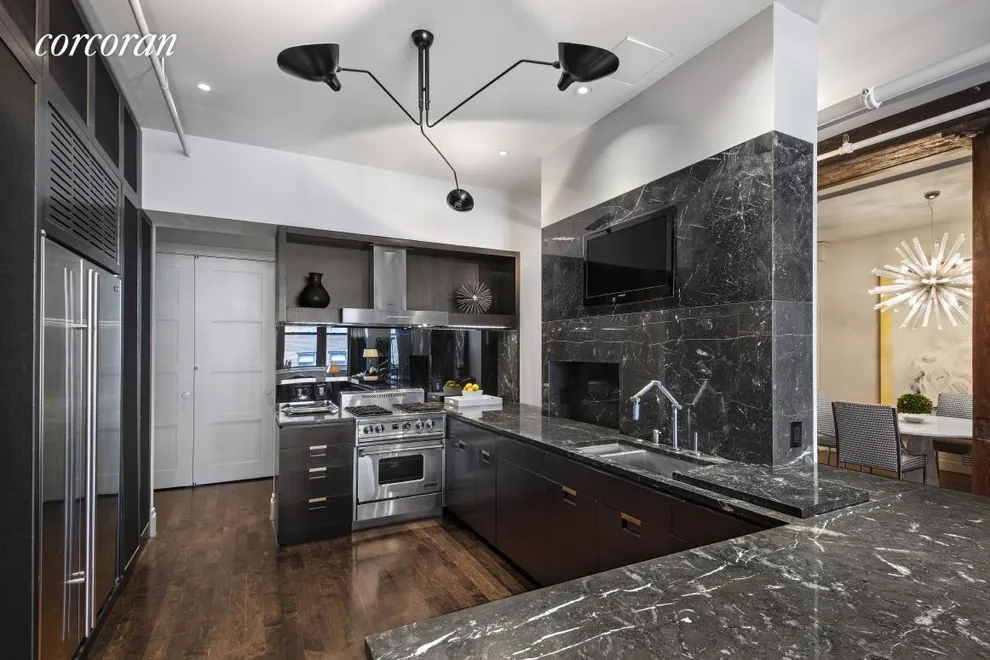 Similarity to Samantha's Apartment
Again, I'm leaning towards my strong opinion that Samantha has become wildly successful (did you SEE that flower arrangement she sent Carrie for Big?!). Therefore, Samantha is completely able to afford this chic West Village loft, THISCLOSE to the Meatpacking district. A sexy black marble kitchen is the perfect backdrop for a Cosmpolitan or the next house party. The fireplace on the black statement wall creates a warm and cozy environment and the exposed wood gives you a strong Meatpacking vibe.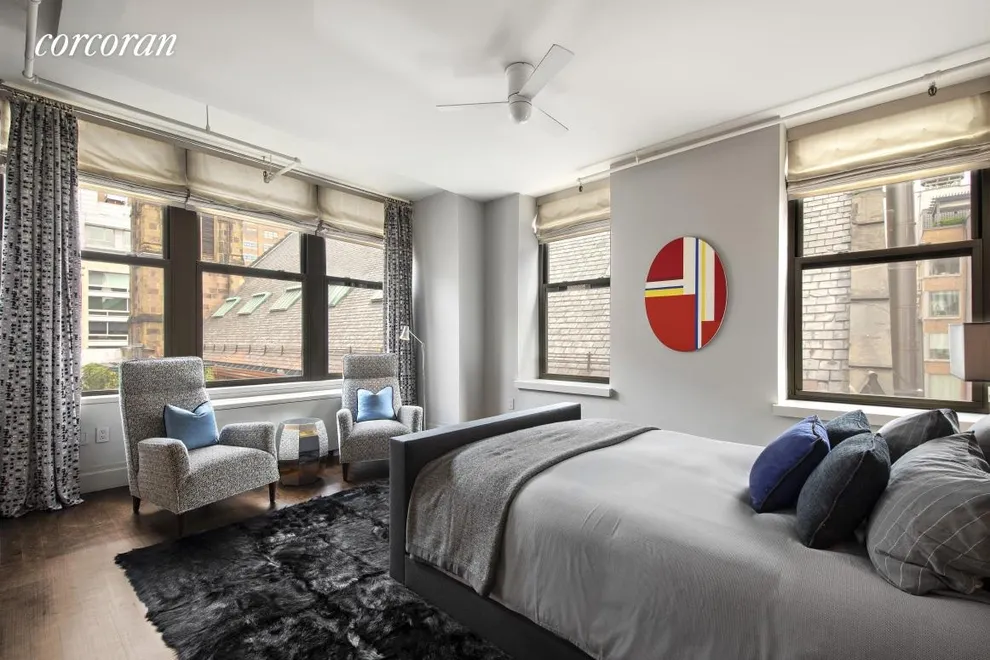 Differences 
The apartment is sexy and chic, but the bathroom screams Park Ave Princess. The windows are also a bit small and seem to have a few that don't look out on anything interesting. The biggest difference is that the main bedroom is going to need some refreshing to bring it to Samantha level standards.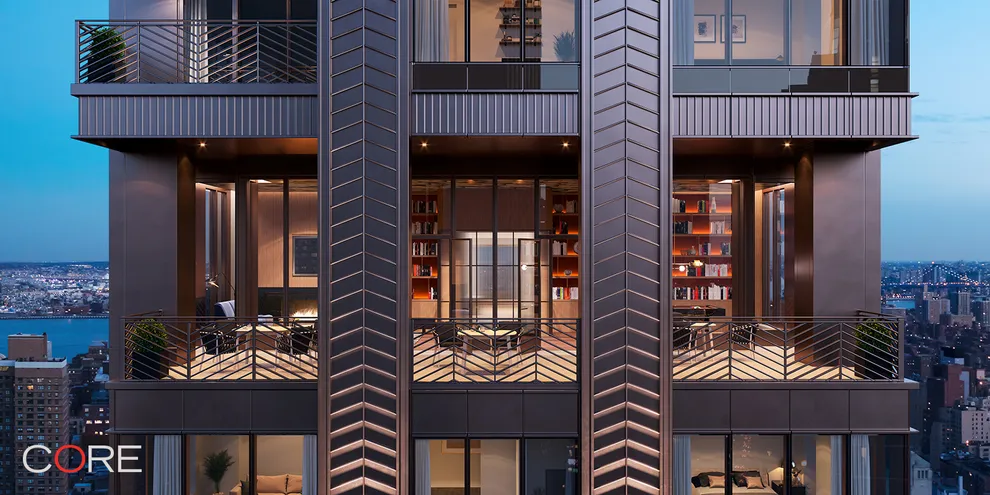 A 1 bed/1.5 bath condo in NoMad.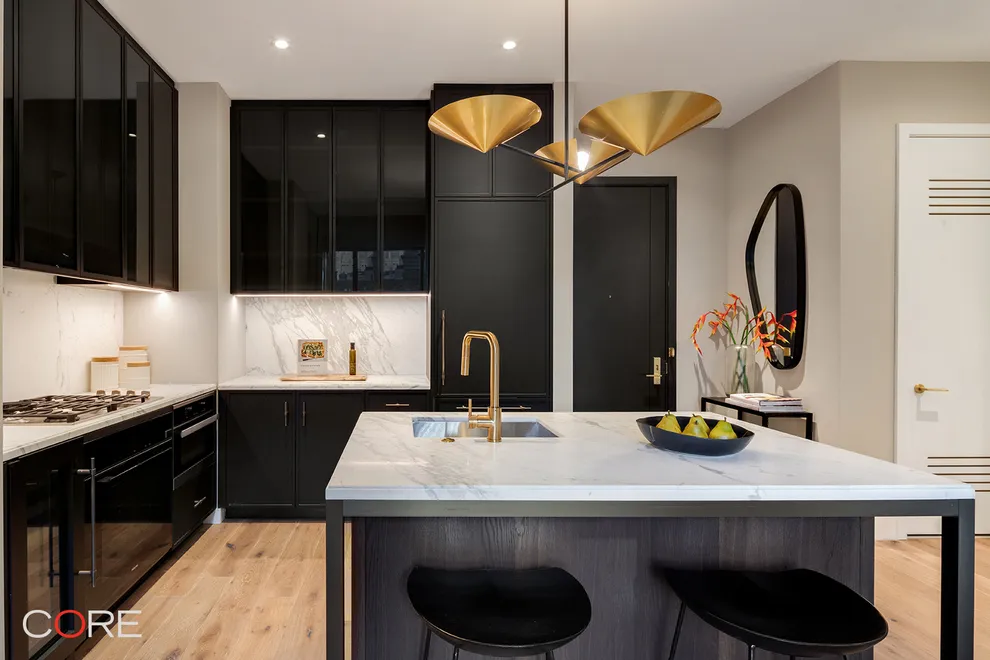 Similarity to Samantha's Apartment
Like the listings above, this apartment has an alluring kitchen, only missing a bottle of Dom Perignon. The building itself is a tantalizing fixture in the Manhattan skyline and the amenities also cater to the vibrant, sexy Samantha-vibe.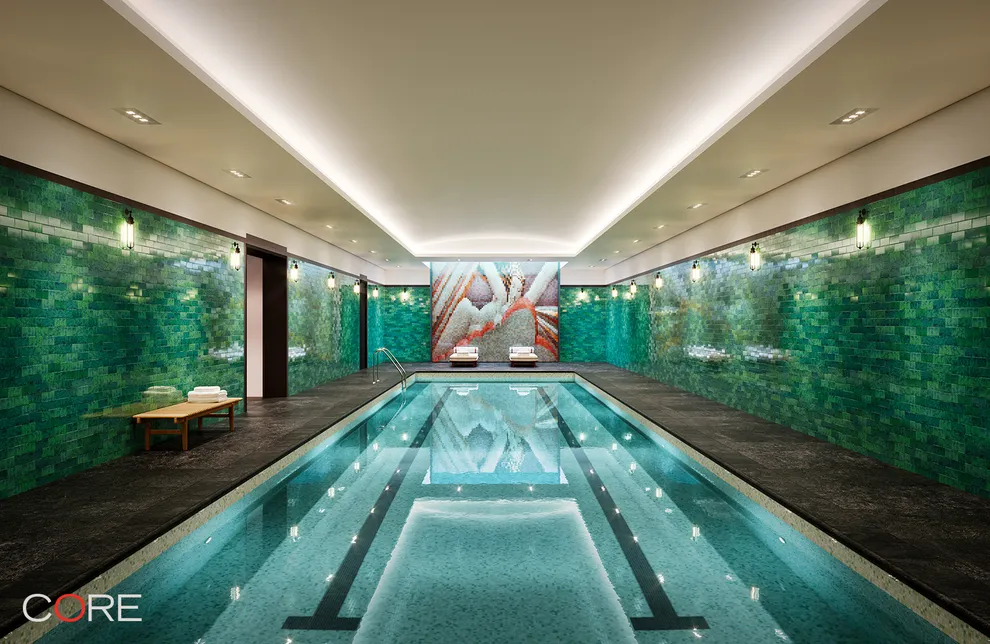 Differences
NoMad isn't exactly a hip neighborhood, one might even think of it as "midtown south/ Times Square adjacent" and that my friend, is not exactly hip. But as Samantha has said, "If I worried what every b*tch in New York was saying about me, I'd never leave the house."
---
And just like that, you found your new apartment to enter into a lifelong love affair within gorgeous NYC.
Alda is a mom, Brooklynite, and real estate lover. In her free time, she cruises real estate listings to dream of a perfectly attainable several million-dollar brownstone, much to her husband's annoyance. Alda is also convinced she knows everything there is to know about New York City, based solely on consistent people-watching and eavesdropping. Mrs. Burrows would be an amazing trivia partner but instead chooses to write about all the random stuff she knows.