The PropTech industry has begun taking off in a big way recently, especially with the inauguration of iBuyers and the unprecedented evolving real estate market, post-pandemic.
Block Renovation
Block Renovation is a New York based company founded in 2018 by Luke Sherwin and Koda Wang that assists homeowners by connecting them with contractors and materials to make the home renovation process go smoothly. The company made headlines when it's latest Series C round of funding led by SoftBank's Vision Fund 2 yielded another $50 million from investors. With this last round of funding, Block Renovation has raised a total of $104 million for their venture, and tested the business's functionality here in New York as well as in California's housing market, with success. They are currently planning their expansion into other markets with the new capital. The startup is the latest player in the rising PropTech industry, and claims an ability to give clients an estimate on their home renovations, starting with bathrooms and kitchens, with 5-10% accuracy. Wang says the only issues the company has had have been with materials due to the supply chain disruptions.
Interestingly, some of the other investors in Block Renovation are co-founder and CEO of Opendoor Eric Wu, and co-founder of Zillow Spencer Rascoff, as well as CEO of Angi, Oisin Hanrahan. Seems a bit odd, but innocent enough. For now.
What is PropTech?
PropTech is short for property technology, and refers to the application of IT (information technology) and platform economics to real estate markets. Some examples so far are things like smart home technology, iBuyers like Opendoor and real estate listing and data platforms such as RealtyHop. There are many other PropTech companies, and they are growing in numbers exponentially in today's highly competitive market. The real estate industry is the world's largest asset class, and we have gotten a glimpse of how streamlined the home buying and home selling process could soon become, with the latest trends in iBuying – both with Opendoor's success, as well as with Zillow Offers' failure.
Who is SoftBank Group & Vision Funds?
SoftBank Group is (as of 2017) the 36th largest publicly traded company in the world, and in Japan is second only to Toyota. Softbank is a Japanese multinational conglomerate holding company, headquartered in Tokyo, known for its founder (and largest stakeholder) Masayoshi Son, and his leadership qualities. Masayoshi Son himself, as of October 2021 in Bloomberg's Billionaire Index, has an estimated net worth of $23.1 billion, placing him as the second richest man in Japan, and ranking him 68th richest person in the world. He is also ranked 45th most powerful person in the world. His "Vision Fund" is the world's largest tech-focused venture capital fund, and includes sovereign wealth fund investors from the Middle East. The Vision Fund has over $100 billion in capital, and in 2019 Vision Fund 2 was formed. Together the 2 funds have $154 billion in capital as of March 2021, according to Wikipedia.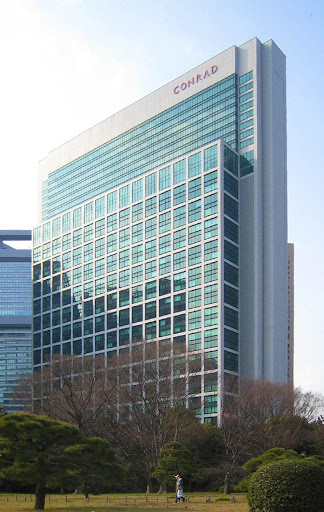 Interestingly, the CEO of the SoftBank Investment Advisors, overseeing the Vision Funds, as well as the Board Director of the SoftBank Group, is Rajeev Misra, former Senior Managing Partner of New York City based Fortress Investment Group, which was acquired by SoftBank in 2017.
June Homes – A "Stealthy Competitor"  Emerges
Yet PropTech and SoftBank are making headlines with another New York based company called June Homes. June Homes "emerged from stealth" – with SoftBank Ventures Asia backing it – with the $50 million in funds raised, which they chose not to announce. SoftBank Ventures Asia, formerly known as SoftBank Ventures Korea, was founded in 2000 and is the corporate venture capital arm of SoftBank Group. The venture is headquartered in Seoul, Korea. Although the company announced they will focus more on China acquisitions, they also said they would include worldwide markets including the U.S. – as evidenced with September's emergence of June Homes. June Homes, we have now learned, was founded in 2017 by Daniel Mishin, also the company's CEO, after struggling once with apartment-hunting in NYC. The company was founded on the idea that our current rental system is "broken" and "outdated".
Mishin claims they have developed an algorithm that can determine mispriced rental apartments that likely are in need of repairs. From there, they supposedly have a system that can inspect, upgrade, renovate and list units for rent – all within 72 hours. And if that's not enough, apparently potential renters can discover, apply for and move into these units – all within 3 hours! Mishin also states, after surreptitiously mentioning the fact that their algorithm is "proprietary", that its units are fully customizable, renters can choose furnished or unfurnished, with roommates or without, as well as from 1 to 18 months agreements and significantly better rates.
In addition, the company claims to wear two hats, so to speak, also assisting landlords by filling properties faster, management of tenant defaults and non-payments, building performance issues etc., plus eliminates broker and management fees and charges owners no up-front fees. June Homes instead processes all tenant payments through their platform and pays owners either a smaller fixed payment or a portion of the revenue collected each month. So far the startup shows promise, but we will be keeping a close eye on June Homes.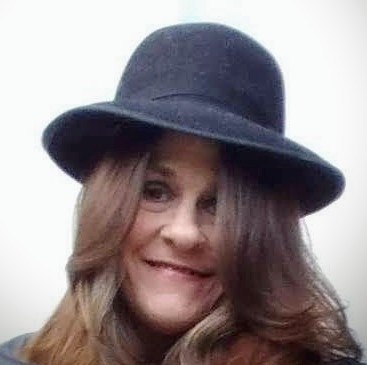 Rochelle Harris is a passionate writer originally from Phoenix, AZ. who credits her success to integrity and determination. She has a great sense of humor, loves music and her family, and writes fiction and poetry in her spare time. She is excited about the New York experience and lifestyle! Follow Rochelle on Twitter at @LinguisticAnRky or get in touch at [email protected]