Local Legend
Every day she could, a legendary but down-to-earth woman made her way through Washington Square Park, where residents and locals treated her like the celebrity she was. Doris Diether, affectionately dubbed "the Queen", the "Greenwich Village Guardian", the "Zoning Maven" and the "Grand Dame of NYC land use", died at 92 years old, September 16th, 2021. She will be sorely missed, and never forgotten for the significant contributions she made to a community she loved dearly.  
Many tributary articles have already been written about this amazing lady, as her life story is absolutely fascinating. This article will chronicle some of the lesser known tidbits from her singular, colorful life – along with her major accomplishments. 
Born in 1929, Doris was a strong woman from the start with unassailable opinions. She was fierce, and willing to take action to fight for what she believed in. As a result, she made numerous significant contributions to the community she lived and breathed. Ms. Diether helped shape and preserve the unique culture and architecture of Greenwich Village itself.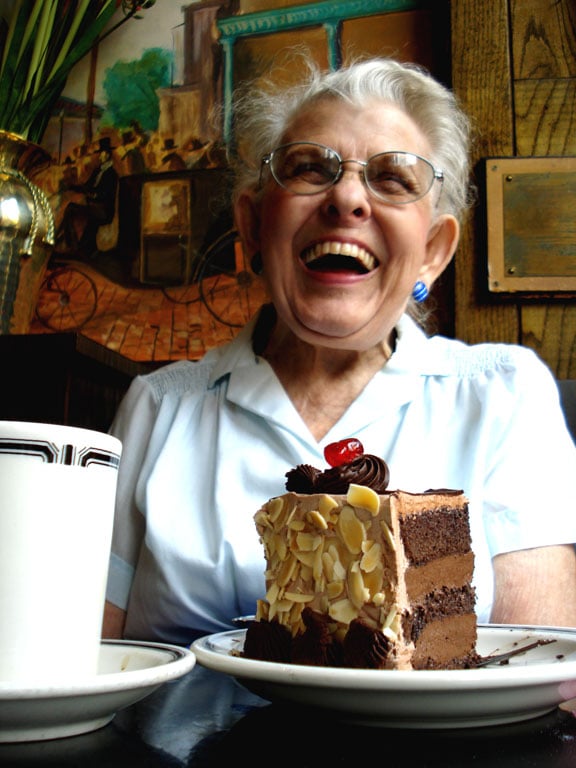 The Early Years
Around 1950, Doris came to Greenwich Village and lived at the Hotel Albert on University Place and 10th Street. One morning her father came to visit and found the conditions of the hotel shocking and unsuitable, ordering her back home immediately.  She recounts that the desk clerk was drunk and a woman propositioned her father to perform a sexual act in exchange for a bottle of liquor. Topping things off, her more conservative father uncomfortably shared the elevator with a gay couple making out passionately. Somehow, Doris managed to talk her way out of packing her bags! 
A couple of years later, she moved into the Colbert Hotel which was on Washington Place near 6th Avenue, where she had inadvertently moved into a lesbian hotel. While there, she used a shared restroom closely guarded by a lesbian couple that routinely harassed her to "come out and play" with them. She had to listen for them, running to the bathroom and locking the door quickly when it was safe, then quickly running back to her room and locking the door, where they would follow and relentlessly knock and call out to her. 
At yet another hotel, she caught her then-new husband, Jack Diether, sneaking a nightly visit and talking with the local prostitutes that were temporarily displaced, taking up spots on the hotel's front porch. She laughs heartily at the experience, saying, "I killed that!" Yet despite these early experiences, Doris came to love, live, breathe and crusade for the diverse, LGBTQ2+ friendly community that is a significant portion of Greenwich Village. 
Save the Village
It all started in 1958-1959, shortly after Ms. Diether moved into the 107 Waverly Place basement apartment with her husband Jack (who passed away in 1987). It was at this time that she became involved with the Save the Village project, joining with another small organization of people trying to accomplish the same overall goal. Their campaign was aimed against the notorious Parks Commissioner and power broker Robert Moses, and his plans to dramatically change Greenwich Village. One of their first accomplishments was  the group's successful preservation of Joseph Papp's Shakespeare in the Park Festivals and productions in Central Park. These well known events remain free to this day, despite Moses's attempt to charge admission – which Papp would not do. 
Other noted accomplishments included stopping Moses's plans to route city buses through her beloved Washington Square Park and for saving the music in this park that had been  threatened by mounting noise complaints. Another successful crusade was the blocking of  plans for the Lower Manhattan expressway that would have run through Greenwich Village. Doris's work in establishing the Greenwich Village Historic District played a huge role in preserving the architecture and community of the neighborhood.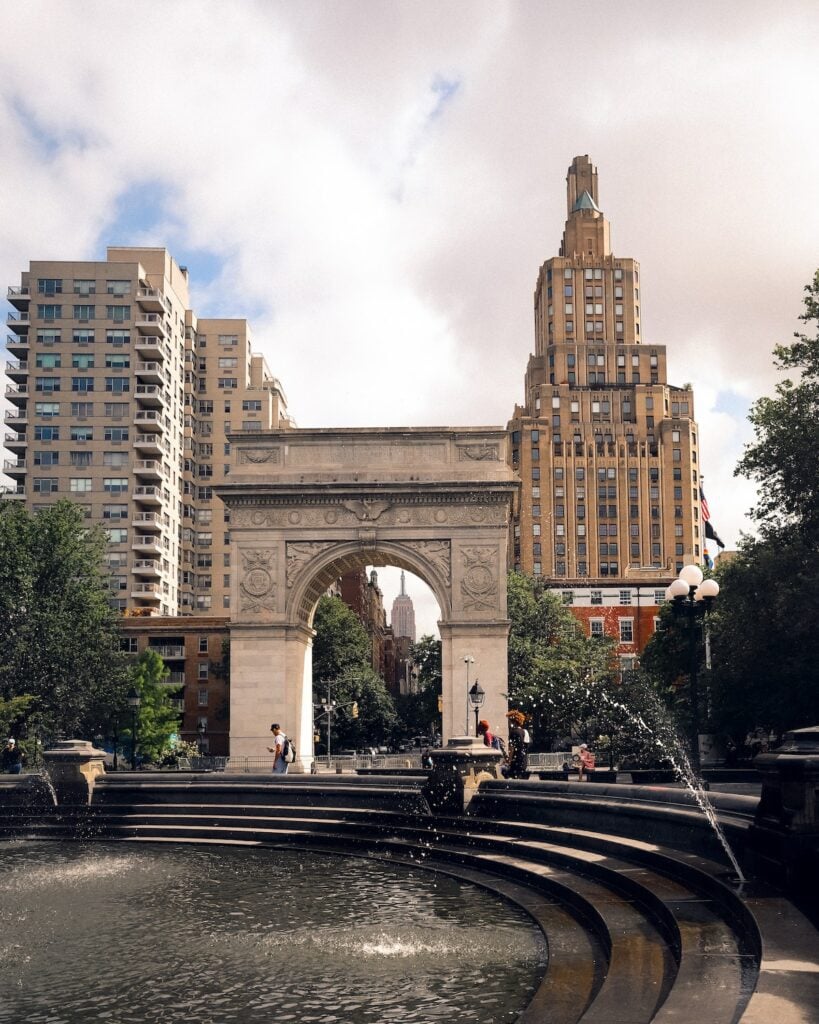 Ms. Diether was named to Community Board 2 of Lower Manhattan back in 1964, largely due to her expertise (self-taught) on zoning laws. She held that position until the day she died, spanning nearly 60 years of service in total. Her additional achievements are perhaps too numerous to list. 
Doris also identified herself as a staunch "Rockefeller Republican" (referencing a past Governor of New York), amidst all the cultural diversity. 
She loved her cats, as well as the pigeons and squirrels in Washington Square Park who often ate right from her hand. Doris Diether was adored by her community, and her memory will be kept alive by those who knew and loved her. 
Greenwich Village – Then and Now 
Greenwich Village, at the beginning of the 20th century, was known for low rent, picturesque streets,  tolerance for individualism, and radical non-conformists. But by the end of the 1920s, the Village had also begun to attract artists of all types – painters, sculptors, writers, poets, actors, comics, puppeteers and more. 
By 1926, Greenwich Village saw its first luxury apartment towers along the Northern edge of Washington Square Park. Run-down row houses were remodeled into artsy flats for rent. Then came the Great Depression and new construction came to a halt.
In the 1930s, the Village's creative artists threw radical events like bacchanalian costume balls, and during Prohibition local speakeasies were attracting Uptown business. Famed sculptor, Gertrude Vanderbilt Whitney, opened an art museum on West 8th Street that today is the New York Studio School.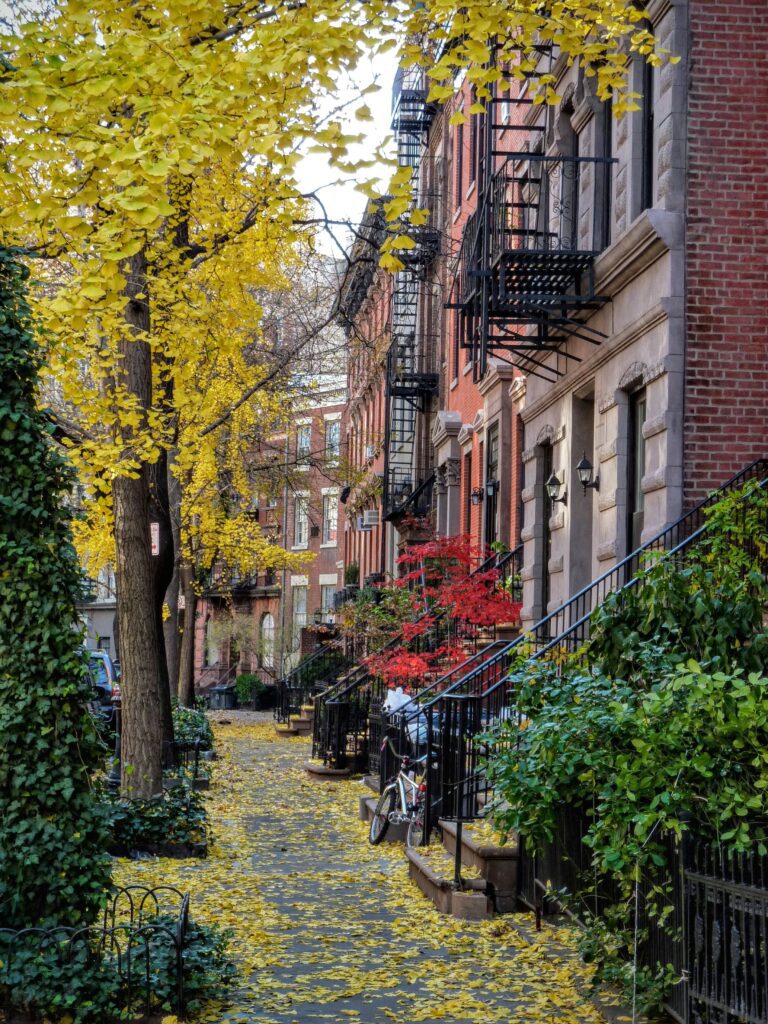 Historic Preservation Movement and Current Greenwich Village Real Estate
The Historic Preservation Movement, spanning from the 1940s to the present, was one of Ms. Diether's most cherished causes. In 1969, 2,035 structures became protected under the Greenwich Village Historical District. The area covered most of the West Village from 6th Avenue to Hudson Street. Today, most buildings in Greenwich Village are being designated historical landmarks for preservation. The Village has a singular reputation for its charming appeal, artistic population, and ideal location in the heart of Downtown Manhattan. 
Greenwich Village now stands as one of the most expensive and coveted neighborhoods after its graceful transition, and has historically attracted countless artists and celebrities. Some examples of these iconic personalities include Bob Dylan, Jimi Hendrix, Janis Joplin, Mick Jagger, Dustin Hoffman, Steven Spielberg, Bruce Willis, Marilyn Monroe, John Lennon, Justin Timberlake, Beyoncé, Jerry Seinfeld, Al Pacino and Robert DeNiro – just to name a few! 
If you are interested in properties in Greenwich Village, the current breakdown of available listings according to RealtyHop is as follows: there are 208 residential homes currently on the market with a median list price of $1,647,500/$1,516 ft². There are 53 studios with a median price of $770,000/$998 ft², 79 1-bedrooms with a median price of $1,200,000/$1,476 ft², 47 2-bedrooms with a median price of $2,300,000/$1,805 ft², 17 3-bedrooms with a median price of $3,800,000/$1,805 ft², and 12 4+ bedrooms with a median price of $8,275,000/$1,999 ft². 
Out of these 208 listings, there are 40 condos, 19 townhomes and 2 multi family homes. The average resident of zip code 1003 currently makes over $100,000 a year and is 32 years old. (Others can be found at their link above.)
A Final Noteworthy Thought 
In celebrating the life of Doris Diether, we see a strong woman who believed in fighting for her beliefs. When she witnessed injustices around her, she did something about it. Though formidable and opinionated, Doris was patient, loving, and kind to others. She made a difference in her community – and the community embraced their champion. 
Thank you for your living example for all of us, Doris Diether – you will be deeply missed.
---
Read more about Greenwich Village on CitySignal!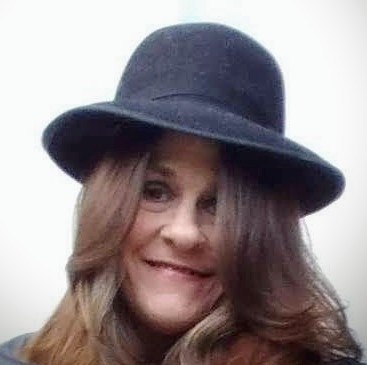 Rochelle Harris is a passionate writer originally from Phoenix, AZ. who credits her success to integrity and determination. She has a great sense of humor, loves music and her family, and writes fiction and poetry in her spare time. She is excited about the New York experience and lifestyle! Follow Rochelle on Twitter at @LinguisticAnRky or get in touch at [email protected]