Since 2010, the New York Metropolitan Area has increased by about 600,000, which—while only an increase of about 4 percent—represents the largest raw number increase of any metropolitan area. Within New York's formal city limits, the population density is currently estimated to be about 27,000 people per square mile, the densest of any large city within the United States.
In other words, New York is generally crowded and is getting even more crowded as time goes on. Affordable housing is somewhat scarce within the Big Apple, especially for people that want to live in Manhattan.
According to RentHop, the median monthly rent for a studio apartment is $2,595, the average rent for a one-bedroom apartment is $3,150, and the average rent for a two-bedroom apartment is $3,600. In Lincoln Square, the most expensive neighborhood, at the time, featured in the report, the median rent for a two-bedroom unit is as high as $6,250—and that's just the median.
New Yorkers are burdened with some of the highest rental prices in the nation. The city is, without a doubt, very expensive to live in. There are, however, many things you can do to help decrease the burden of having to rent in NYC. Below, we will discuss some of the most effective ways to find an affordable apartment in NYC.
Be Willing to Do Your Research
In all the excitement of trying to find an apartment in New York, it can be tempting to want to settle for the first thing that catches your eye. If you have little experience apartment hunting in this metro, it can be difficult to know whether the "great deal" the apartment is advertising is actually as good as it sounds.
Though it can sometimes be tedious, you are going to want to do plenty of research. Fortunately, there are many great platforms available to help you find your way. For example, RentHop was recently recognized by the personal finance site Money Under 30 for listing "apartments in Manhattan, Brooklyn, and Queens. Each apartment gets a 'HopScore' based on value and up-to-date info."
This resource, along with many others, can help you get better oriented with the market. In general, you probably want to take a serious look at at least three different apartments before making a final decision. It will also help to enter the process with a carefully crafted (and conservative personal budget), along with a list of your personal wants and needs. There are 3.5 million housing units in NYC alone—with a little bit of research, you'll hopefully be able to find at least one that works for you. 
Look for Roommates
We all love our privacy. But in a city as crowded as New York, getting a roommate is often one of the best ways to reduce your monthly rent expense. Using the figures mentioned above, splitting a two-bedroom apartment in New York City will be about  $1,350 cheaper than living in a one-bedroom apartment entirely on your own (and, even still, $800 cheaper than living in a studio apartment on your own.)
Getting a third, fourth, or even fifth rent-paying roommate can help you reduce your monthly rent expenses even further. They'll also be able to help with other relatively fixed costs, such as electricity, Wi-Fi, and other utilities. Though it might not be your dream living situation at first, this is certainly an easy and popular way to raise money.
Establish an Airbnb
If you have an extra room in your apartment, you may be able to convert it into an Airbnb, VRBO, or some other short-term rental (be sure to check your lease to confirm this is allowed). According to AirDNA, the average Airbnb host in North America makes about $22,000 per year or about $1,750 per month. This is more than enough to offset the cost of adding an additional room to your NYC apartment. If the apartment is in a desirable location, such as Midtown Manhattan, you'll be able to charge a premium for a private room and may be able to make even more. Though being an Airbnb host requires a lot of hard work, it can certainly pay off in the long run. Keep in mind, it's illegal to rent your entire home as an Airbnb for less than 30 days. You have to live in your home for such a short rental term to be legal.
Go Offline
Usually, the search for an affordable New York City apartment begins online. There are countless websites, platforms, and resources that can help you explore your options and learn more about renting in New York.
However, while the internet is likely to help you find what you need, it's far from your only option. Looking for offline postings, including flyers, paper listings, word-of-mouth offerings, connections, and others, may help you find a surprisingly affordable place of your own. At the very least, it doesn't hurt to keep your eyes open.
There's More to New York than Manhattan
Manhattan is the heart of New York City and, without a doubt, it is the part of the city that most new residents are most familiar with. However, Manhattan just represents a small slice of the city and is actually the third most populated borough (both Brooklyn and Queens have about a million more people). Manhattan is also the most expensive part of the city, meaning that if you are willing to expand your search, you'll find many more affordable options. New York also has a great transportation system, meaning you can still get to the main island with ease.
Avoid Paying for Extras You Don't Need
Lastly, it's important to think about what you really need. There are many ways people end up overpaying on rent for things that seem nice at first but are rarely utilized. New York City is a big place with a lot of amenities—rather than paying extra for a place with a pool, consider getting a monthly membership to a pool nearby. Instead of buying a car (creating a need for a garage), consider adopting a car-free lifestyle. If something has value in this city, you will need to pay for it on a monthly basis—it remains up to you, ultimately, to decide what is valuable and what is not.
---
Renting in New York City can be daunting—with these helpful tips, you can hopefully make your rent burden a bit more manageable. Hopefully, after some time, you'll be able to save up and take the next step toward purchasing your first home!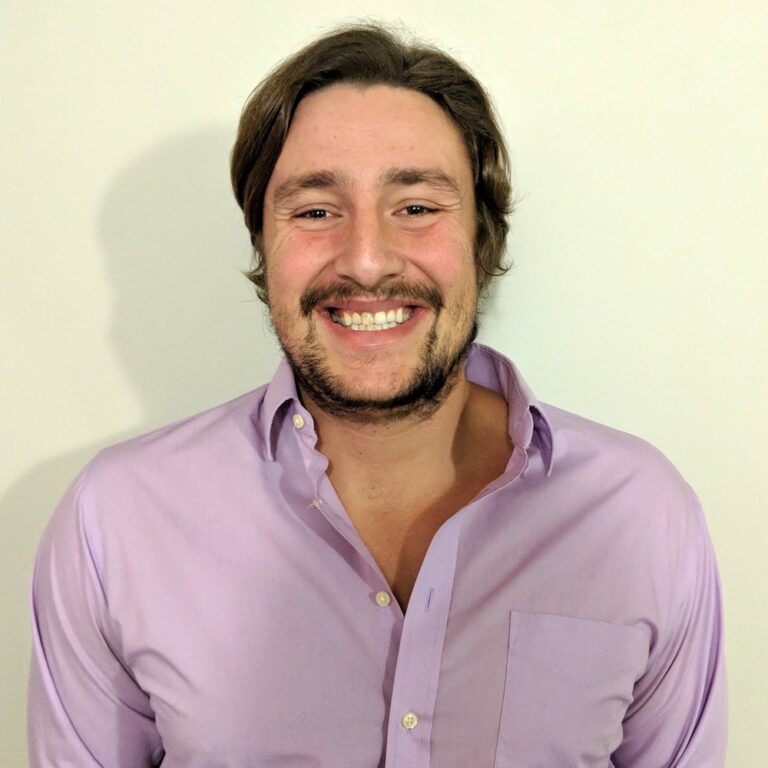 Andrew is a freelance writer that primarily focuses on real estate and finance topics. He graduated from the University of Colorado with degrees in Finance and Political Science and has since worked in the real estate, life insurance, and digital marketing industries. When he is not writing, Andrew enjoys skiing, playing piano, painting, and spending time with his wife (Maggie) and cat (Crow).