For many New Yorkers, autumn doesn't begin when leaves change, when the sun sets earlier, or even when the weather changes. Instead, fall begins when the pumpkin spice latte become available again.
Starbucks initially debuted this seasonal drink in 2003, but it didn't receive the same level of acclaim as it does now. The advent of the yearly pumpkin spice latte signals the start of fall for many residents of this bustling city. 
While the notion of the pumpkin spice latte has become somewhat jaded among New Yorkers, many still find that it retains a special place in their hearts. If you're one of the many seeking a local source of this delectable drink, here are a few New York City cafés that provide it.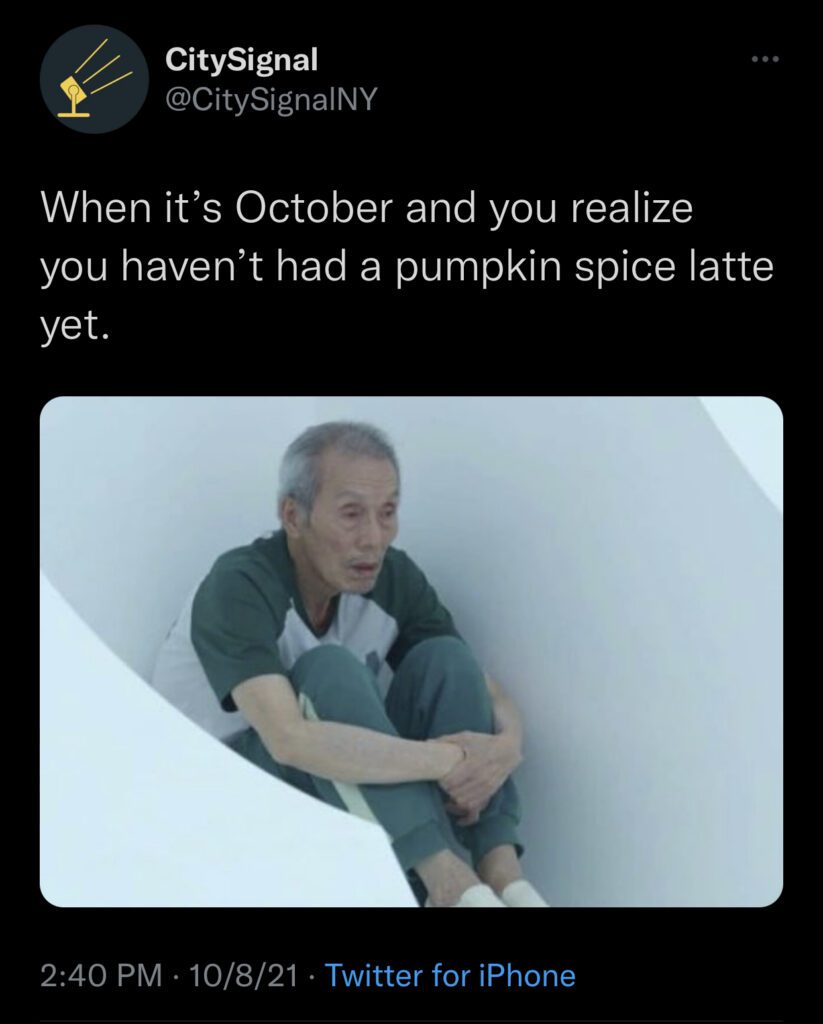 Maman
Maman is a fantastic and unusual hangout for coffee enthusiasts. They offer so many coffee blends to start your day with, and you will never get bored with their creative coffee selection. While they don't serve "pumpkin spice" lattes, they do have "pumpkin pie" lattes which are just as delicious
For tea connoisseurs, they also provide a large selection of herbal, black, and green teas. 
Located in the West Village, Maman is a great place to start if you're new to the pumpkin spice latte craze. Fair warning, this is a laptop free restaurant. 
Beloved Cafe
Beloved Cafe is the spot to go for New Yorkers who love a good brunch. The Lower East Side is home to this laid-back coffee establishment. Since they opened, they have creating dishes and drinks using local, organic ingredients. Everything is made in house, so it's all completely fresh.
Beloved Cafe will never let you down with their lattes, which are a must-try for sweet-toothed coffee lovers.
Bean and Bean Coffee Roasters 
Bean & Bean Coffee Roasters has lately taken over New York City. This New York-based shop was founded in 2008, and it currently has four locations at Wall Street, Chelsea, Queens, and Fort Lee. 
Their pumpkin spice lattes and other coffee blends are fresh and organic, and they continue to serve the community. Bean & Bean is the place to go for your fall spice fix if you're a genuine PSL enthusiast.
Proof Coffee Roasters
Proof Coffee Roasters roast all their brews in Brooklyn. It's just for New Yorkers! They ship their coffee to multiple neighborhoods so every city dweller can try it. 
Proof coffee is 100% organic, and five percent of all their profits go to mental health charities. We love a cafe with a good heart. 
Proof Coffee Roasters offers tastier drinks and a relaxed atmosphere to contrast the businesses and restaurants in NYC, which grow brighter, shinier, and slicker.
The Uncommons
There are cafes, and then there are game shops. But this coffee shop came up with an ingenious idea of combining the two, but with a twist. As a result, a board game café was established with 65 seats, a private area for parties, and a wide range of food and beverage options.
We've all longed to play a short game of Scrabble while relaxing and sipping a coffee, so the underlying concept isn't new. But with The Uncommons, it goes even farther. They provide a place for all kinds of tabletop games; getting you to go for the pumpkin spice latte and stay for the fun.
B Cup Cafe
B Cup Cafe is the place to go if you want your pumpkin lattes especially spicy. With vibrant walls and exterior, this East Village coffee shop expresses creativity in all its drinks and sandwiches. There is free WiFi, excellent music, huge carafes of iced coffee, and a fantastic hummus sandwich? What else could this place possibly have to offer?
B Cup Cafe will never leave you disappointed with its coffee, serving residents and visitors an excellent coffee menu. The Cafe's charm will entice you to linger and enjoy your coffee (or munch down on one of their delectable breakfast or lunch meals) at one of their inviting sofas or tables.
Remi Flower & Coffee
As hinted by the name, Remi Flower Coffee shop offers cut flowers, plants, and coffee. They serve drinks and pastries in their space nestled within a cloud of charming flowers and plants for sale. Go in for a latte with pretty flower-themed art in it, hand-tied bouquets, or plants. All available to go.
For those who would love to immerse their five senses in this refreshing atmosphere but do not drink coffee, there are plenty of other options for you.