New Report: Home Prices Increase While Market Stays Hot
The National Association of Realtors put out a new report through October 2021 that shows amidst all the unprecedented and volatile conditions, price increases, and post-pandemic panics, consumers across the United States are still buying houses. Existing home sales have shown an increase in October, which makes two months in a row (September, October) of growth, according to the report. Overall, sales still fell 5.8% from the same time last year. However, the majority of experts have a hopeful outlook, and the numbers seem to look promising for investors trying to get a handle on this crazy trend that doesn't seem to be stopping anytime soon. 
Other highlights from this report include some interesting facts such as housing inventory was down 0.8% from September and 12.0% from last year – not good in a hot market, with just a 2.4 month supply of inventory and dwindling fast at the current rate. The median house price overall, including all types of housing across the U.S., was $353,900 – up a huge 13.1% from $313K in October of last year. Every region has seen prices rise, making this the 116th month in a row of the year over year increases – which happens to be the longest-running streak on record, to date. Additionally, in October the average time a home stayed on the market was just 18 days, and 82% were on the market more than a month. Cash sales are up to 24% of all transactions for October, up from 19% same time last year. 
The latest CoreLogic report reflects concern over supply issues in the midst of continued high demand, similarly expressed in the NAR report's numbers. But mortgage interest rates are still at record lows and buyer demand at record highs. Affordability and supply are really the main two issues we currently face in the housing market. According to a recent article in Forbes, over half of listings sell for over the asking price, largely due to dwindling supply. This makes prices that are already high get higher.
Individual Markets
Of course, all of the data in these reports is very general because most of it is taken across regions of the country and not individual markets. But it is meant to gauge the progression – or regression, as the case may be – of the overall U.S. housing market, a big indicator of the overall U.S. economy. In the NAR report, the data was collected by regions: the Northeast, the Midwest, the South, and the West. The Northeast is the only region that showed a decrease in annual home sales, showing 750,000 homes total. This is a 13.8% decline from the same time last year, while the price of houses increased by 6.4%. In the Midwest, they showed an increase of 4.2%, while house prices increased by 7.8%. The South showed a slight increase of 0.4%, while house prices increased by 16.1%. The West is the anomaly here, showing neither rise nor fall in existing home sales and holding steady, with a 7.7% increase in home prices.
What About Here in NYC?
So what does this mean for NYC? Well, locals who are trying to find affordable housing may be looking hard. Home sales are cooling off a little, but mostly because of sky-high prices, the average home price in NYC is $960,000 which would require 83.2% of a homeowner's income to pay for according to the RealtyHop Affordability Index. In fact, many would-be home buyers are opting to rent instead. But rent prices aren't much better. Overall, however, it appears that the housing market, as well as the economy, is definitely on the rebound. NYC is definitely on the road to recovery. Let's just hope these insane prices level off before the only ones left in houses are the multimillionaires and billionaires.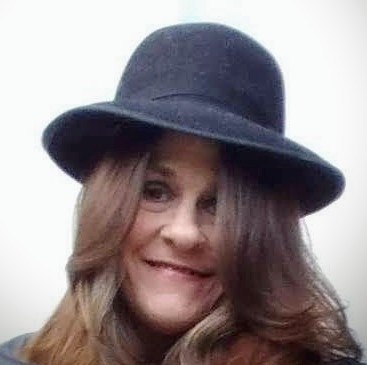 Rochelle Harris is a passionate writer originally from Phoenix, AZ. who credits her success to integrity and determination. She has a great sense of humor, loves music and her family, and writes fiction and poetry in her spare time. She is excited about the New York experience and lifestyle! Follow Rochelle on Twitter at @LinguisticAnRky or get in touch at [email protected]