Have you ever gone to a new cafe, laptop in hand, ready for a solid work session—just to find out the place has no wifi? It can be incredibly frustrating to plan out your workday at a coffee shop and be met with poor connection, limited seating, or just the wrong vibe!
When heading to a coffee shop with the intention of getting work done, you want to make sure you're going into a space that is laptop-friendly and designed with remote workers in mind.
We've put together a short list of Brooklyn cafes for location-independent workers to explore. Spice up your work routine by rotating between your home, the office, and these three working cafes:
Devocion (Downtown Brooklyn & Williamsburg)
With locations in Brooklyn, Manhattan, and Colombia, Devocion is by far one of the best coffee shops to get work done in New York. During the workweek, Devocion is full of remote workers on their laptops. On the weekends the wifi is turned off to encourage more of a communal and interactive vibe. However, there's plenty of time and space to pump out some work-related tasks from 8 am-6:30 pm, Monday through Friday.
Luckily, the tech-friendly space doesn't come at the expense of great coffee. Devocion is devoted to providing its customers with authentic Colombian coffee, so much so—they FedEx their Colombian beans overnight! This allows them to brew some of the freshest Colombian coffee in the city. 
High industrial-style ceilings and cinder block walls decorate the cafe's interior at its Brooklyn location. The space is well illuminated and has somewhat of a "central patio" in the middle of the cafe, decorated with real plant life. You want to get off at either Bedford or Metropolitan Ave. on the metro to get to the Williamsburg location. If you prefer Devocion in Downtown Brooklyn, then you can get off at either Hoyt Schermerhorn Street, Dekalb Ave., or Nevins Street.
Sey Coffee (East Williamsburg/Bushwick)
Located east of Williamsburg and west of Bushwick, this skylight coffee bar is a coveted workspace for remote workers. Away from the busyness of downtown Brooklyn and filled with plant life, the local cafe is highly-conducive for productive, coworking sessions. 
Its open space design switches up from time to time, so you'll be able to sit in different areas of the coffee shop as it transforms. Sey resembles the inside of a well-lit garage, with floor-to-ceiling windows as its front walls.
The cafe's menu includes Latin American and African coffee bean selections from Costa Rica, Mexico, Honduras, Kenya, and Ethiopia. In 2019, Food & Wine featured Sey on its "Best Coffee Shops in America" list for its delicious coffee and unique design. Sey Coffee is located just around the corner of Morgan Ave. Metro stop. 
Vineapple (Brooklyn Heights)
Located on Pineapple Street, right in between High Street and Clark Street metro stations, Vineapple is an excellent working cafe. As of 2021, the coffee shop-wine bar is under new ownership and has gone through a rebranding process to attract new clientele.
Its location makes it a bit of a hidden gem. The cafe is conveniently tucked behind a small door and largely hidden from the street. Around back you'll find a beautiful backyard garden where you can either work on your laptop or have a bite to eat. 
Vineapple also has a sidewalk cafe where you can meet up with a friend after a work session for some drinks. The cafe's drink menu sports a craft cocktail selection, as well as a curated wine list, made up of predominantly women-owned vineyards.
This is the perfect working cafe for remote workers who prefer to get their work done later in the day and enjoy drinks after the workday has finished. 
Still looking for more places to work remotely? Check out these other locations to get work done.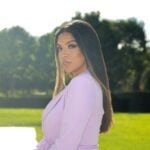 Vivian Tejada is a freelance real estate writer from Providence, RI. She writes SEO blogs for real estate, travel and hospitality companies. She's passionate about the future of work and helping Latin American freelancers achieve time, location, and financial freedom. When she's not writing you can find her at the gym, a family cookout, or at brunch with her girls. Follow her on Linkedin to learn more.