"The City That Never Sleeps" is more than a fond nickname—it's an appellation that speaks truthfully to New York's diverse and boisterous nightlife. With hundreds of venues to choose from, it can be difficult to pick a destination for a night of reveling, so we've narrowed down some of our must-visit nightclubs to help you plan your perfect night out. 
Best Clubs in New York City
View this post on Instagram
1.) House of Yes
For a surreal, extravagant, out-of-this-world clubbing adventure, make Bushwick's House of Yes your very first stop. Part nightclub and part "circus theatre," House of Yes offers an outlandish, fantastical experience to visitors that feels like stepping into another world. Aerial dancers hang from streamers near the club's massive stage, which is used to host weekly events such as drag performances, variety shows, and even art bazaars. But beyond its vibrant trappings and exciting programming, it is truly the unique culture of House of Yes that keeps its devoted revelers coming back again and again. House of Yes encourages camp, debauchery, and extravagance as a celebration of freedom and self-expression, and the unique atmosphere of this never-ending costume ball will help even the most trepidatious and tight-laced patrons release their inhibitions and cut loose. 
View this post on Instagram
2.) Le Bain
Perched atop the Standard High Line hotel in the heart of the Meatpacking District, Le Bain is known for its stunning city views and somewhat infamous jacuzzi. Come up during the "Sunset Hours" in the late afternoon to enjoy some of Le Bain's house-made crepes and soak up the sun on the roof, and stay on through the 10 p.m.–4 a.m. "late night" hours as the pleasant outdoor lounge transforms into a bustling discothèque. Le Bain is open seven nights a week during the summers, with terrace access dependent on weather conditions, and they also frequently host themed parties and sets by up-and-coming DJs. If you decide to slip into the hot tub, just keep an eye on your belongings—and not soak until you turn into a prune.
View this post on Instagram
3.) Avant Gardner
A favorite from Williamsburg's bustling scene, Avant Gardner could perhaps better be described as a compound than a club: offering more than 80,000 square feet of party space spread between four different full-sized dance halls, including the stunning rooftop courtyard known as the Brooklyn Mirage, Avant Gardner occupies a full city block. The performances by their carefully-curated lineup of artists and DJs (often skewing toward electronic dance music) are enhanced by a dizzying arsenal of strobe lights and projections. With dozens of monthly events in its various venues, any visitor is bound to find something that catches their interest—and, with a total capacity of nearly 6,000, there's room for everyone to join the party.
View this post on Instagram
4.) 1 Oak
The nightclub game can be a brutal industry—trends change quickly as clubbers constantly chase the newest craze, and even the hottest of new venues will often end up empty and near bankruptcy within a few years. The longevity of Chelsea's 1 OAK, a mainstay on the NYC nightclub circuit for the past fifteen years, speaks to its status as one of the city's best-run and most celebrated clubs. Their reputation has been reinforced by their impressive roster of celebrity guests such as the Weekend, Bruno Mars, and Justin Bieber—longtime fan Jay-Z even chose to immortalize 1 OAK in a lyric from "Beach is Better." 1 OAK, unsurprisingly, is also known for its star-studded roster of DJs. The secret to the club's success has been its ability to keep its fingers on the pulse of new trends and even to initiate new ones by taking a chance on fresh talent, so you can show up with the assurance that they'll be bumping something exciting. 
View this post on Instagram
5.) Black Flamingo
When you visit Black Flamingo, you will have the pleasure of encountering one of Williamsburg's most high-spirited nightclubs and the neighborhood's tastiest Mexican restaurants. Fortify yourself for the night's festivities at Ensenada upstairs, where you can feast on a variety of Tex-Mex dishes (the restaurant formerly maintained an all-vegan menu but began incorporating seafood last year), and then head downstairs to tear up the dance floor while enjoying fresh, delicious, and authentic mescal and cocktails from the bar. Be aware that Black Flamingo is currently only open on Fridays and Saturdays and on certain Thursday evenings when they have events running. The atmosphere at Black Flamingo is always relaxed and fun, so this is a great option for anyone new to clubbing and intimidated by the idea of dealing with bottle service and bouncers.
View this post on Instagram
6.) Trans-Pecos
While Manhattan and Brooklyn have a chokehold on the city's nightlife scene, it would be a mistake to overlook the offerings found in other boroughs. Trans-Pecos, found in the Queens neighborhood of Ridgewood, is one such gem. The club includes a bar and a built-in Vietnamese restaurant, but the real party can be found downstairs, where the venue's underground stage plays host to various live performances and spectacular DJ sets.
If the basement dance floor gets too hot, you can also take advantage of the club's outdoor patio to cool off and down a few drinks before you dive back into the crowd. This club is particularly unique because of its status as an "all-ages" venue, as Trans-Pecos owners feel passionate about ensuring that their music and events are accessible for everyone to enjoy. Trans-Pecos also prides itself on its community involvement. The club has partnered with a roster of nearby organizations to host community activities such as weekly morning yoga and even serves as the home base for the local "Solarpunk Magic Computer Club."
View this post on Instagram
7.) Paul's Cocktail Lounge
Paul Sevigny is constantly curating high-class, glitzy nightlife experiences in New York, and Paul's Cocktail Lounge, affectionately nicknamed "Paul's Baby Grand" for its elegance and rather intimate size, is perhaps his greatest creation. Its Tribeca location at the Roxy Hotel deliberately sets it apart from the main downtown clubbing drag, as Paul's greatly emphasizes exclusivity. This is by far the most difficult club on this list to enter—even good looks and heaps of cash aren't guaranteed to get you through the door because Paul's bouncers are very selective about the "vibe" of the people they choose to admit. If you do get inside, you'll be treated to grad-A elegance as servers pass around cocktails on silver trays and guests lounge on stylish pink chaises (Sevigny's sister Chloë contributed to the interior design). At 2 a.m. each night, a disco ball is raised above the crowd in a fond gesture to the city's beloved discothèques of old.
View this post on Instagram
8.) Nowadays
Now located at the edge of Ridgewood near the border of Brooklyn, Nowadays first began as a roaming outdoor party known as "Mister Saturday Night" that bounced between various city parks. After Mister Saturday Night organizers Justin Carter and Eamon Harkin purchased a permanent outdoor partying ground in 2015, adjoined by an additional indoor warehouse dance hall, Nowadays was born. The multi-use facility hosts sprawling outdoor dance parties every Sunday afternoon from mid-May to late October and various indoor and outdoor events year-round.
Their "Safer Space" policy also helps to protect visitors from harassment and discrimination of any kind. While Nowadays' indoor events are more than worthwhile, their most unique offering is most definitely their outdoor "Mister Sunday" party. Swing by to enjoy live music, great dancing, local beers, and barbecue-style food in an upbeat, festive atmosphere.
View this post on Instagram
9.) The Jane Ballroom
Tucked against the Hudson River on the edge of the Meatpacking District, The Jane is most famous for sheltering survivors from the Titanic following the ship's sinking in 1919. Walking into the hotel's bustling ballroom, with its antique aesthetic, opulent full-length velvet curtains, and cavernous fireplace feels like stepping back in time to that fateful day. Don't start thinking that The Jane is too hoity-toity, however. As the morning hour creeps closer, you're bound to observe revelers dancing atop every bit of the ballroom's impeccable vintage furniture. The bar serves high-class cocktails and a healthy menu of wine and champagne alongside the usual roster of more budget-friendly club drinks. If you're looking for a wild party hidden inside elegant trappings, The Jane is the place for you.
View this post on Instagram
10.) Good Room
At Good Room in Greenpoint, Brooklyn, it's good vibes only. While some clubs hold exclusivity as a badge of honor, the folks behind Good Room are more interested in creating the most inclusive environment possible for clubbers to enjoy. Founded "by music lovers, for music lovers," Good Room consists of two separate dance floors with different DJs so that patrons can choose which they prefer to dance to. As a bonus, the Good Room even has a coat check. The establishment has a strict zero-tolerance policy for racism, homophobia, and discrimination. Bigotry and pretentiousness have no place here—you come to Good Room to have an honest good time, or you don't come at all.
View this post on Instagram
11.) Marquee
One of the premier gay nightclubs in New York, Marquee is a 5,000-square-foot haven of neon, steel, and leather right in the heart of Chelsea. The ceiling of the primary dance floor consists of a geometric grid of reflective, glowing cubes that send fragments of light from Marquee's complicated projection system bouncing erratically across the walls. DJs and entertainers of all stripes—including dancers, fire breathers, and acrobats—perform on the elevated catwalk overhead. Marquee cultivates a very trendy crowd, and its dress code is strictly enforced at the door, so plan ahead to make sure you're not turned away for wearing casual or athletic attire. (Note that there is a blanket ban on shorts for male patrons.) Those willing to dress up and pay for their admittedly pricey drinks will be rewarded with complete immersion in Marquee's utterly electric atmosphere. 
View this post on Instagram
12.) Elsewhere
Operating out of a refurbished warehouse not far from Flushing Avenue, Elsewhere is about as "Bushwick" as Bushwick gets. The large interior is split up into three floors' worth of dance and performance spaces, including a small cafe known as The Loft that provides sustenance and sanctuary for revelers who have partied to the point of excess. Elsewhere's real highlight is its rooftop dance floor, which offers beautiful views of the Brooklyn cityscape and comfortably accommodates up to 500 people.
While you'll hear plenty of DJ sets, Elsewhere places a bit more emphasis on live performances than most other comparable nightclubs and makes it a particular point of pride to offer opportunities to up-and-coming musical acts. Elsewhere also has a well-earned reputation for being a diverse and welcoming community: their motto is "come as you are," and they have a strict harassment policy to protect visitors from all walks of life. Elsewhere is the place to be for those who enjoy positive vibes, affordable drinks, and "underground and unbound" music. 
View this post on Instagram
13.) PHD Midtown
With the streets around Times Square constantly clotted with tourists, Midtown is not generally regarded as a prime location for the fast-past clubbing crowd. PHD Midtown, owned by the same management team behind Marquee, Tao, and other staples of NYC's nightlife, aims to change that.
Perched within Dream Midtown (PHD's other location is found in another Dream hotel in Chelsea), PHD Midtown consists of two different spaces. The open-air rooftop terrace on the sixteenth floor is stocked with greenery and miniature cocktail tables and treats visitors to gorgeous views of the glittering skyscrapers on all sides. The gilded, marble-walled indoor bar space on the floor below serves delicious craft cocktails and creates a more intimate setting for conversation. The bar bites offered here are upscale takes on your usual pub grub: think wagyu beef sliders, filet mignon skewers, and crispy mac & cheese balls made with truffle aioli, white cheddar, and parmesan. The patrons here lean more toward the business crowd, so underdressing is a massive faux pas that will not be tolerated.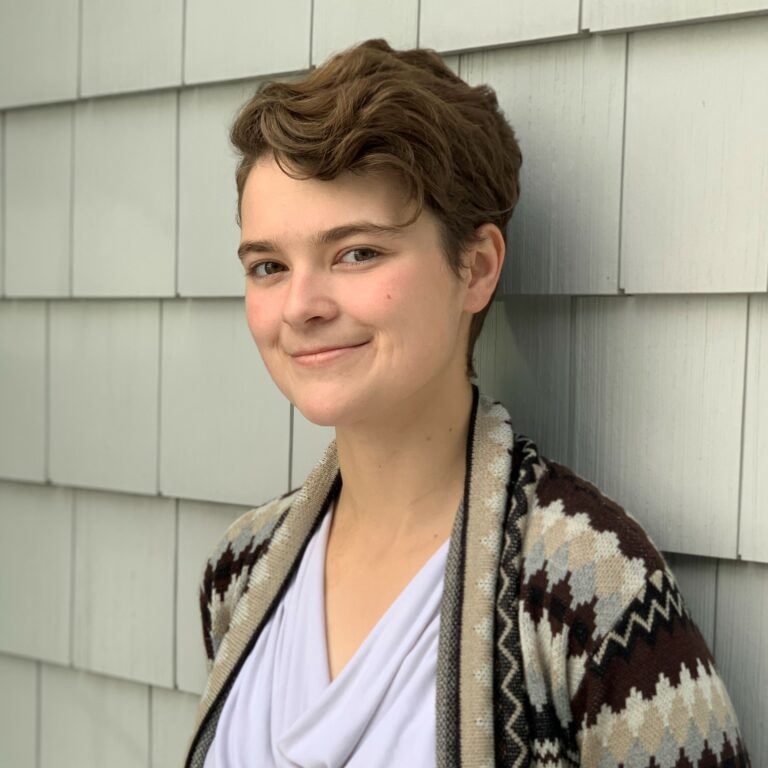 Sophie McIntosh is a Brooklyn-based writer and dramaturg hailing from Sun Prairie, Wisconsin. Her plays have been produced by Imaginarium Theatre Company, Platform Production Company, and in the Boston Theater Marathon. Check out more of her work at sophiemcintoshwrites.com!