It's certainly not surprising that millions of people everywhere are wondering if World War III is now on the horizon, as Russia's relentless and merciless assault on Ukraine continues, regardless of what the rest of the world does to try and stop it. But that's only part of the reason why people are investing in survival shelters – to one degree or another.
Survival techniques and preparation are no longer reserved for extremists, including the construction of bunkers and other forms of shelter, in case of an end-of-the-world-type situation. Recent world turmoil as a result of Russia's war on Ukraine presents the very real possibility of World War III. Survivalists are amping up preparations, and U.S.-based companies specializing in the underground construction of bunkers say more inquiries have been coming in due to the conflict. People are highly concerned about the possibility of a global nuclear war between superpowers.
Stress and Fears Heightened
An article on stress in America Psychological Association did several surveys and 69% of Americans polled fear that World War III is a real threat, and likewise, 69% are worried Putin's war on Ukraine will lead to nuclear war. If you've never heard of the "Doomsday Clock", it's a representation of how close we are to the destruction of civilization. Each year, a panel from the non-profit group, Bulletin of the Atomic Scientists, evaluates the events of the previous year and decides if the clock should move closer or further away from "midnight", which represents the beginning of the end. The furthest away we've ever been from midnight is 17 minutes, back in 1991 at the end of the Cold War. Last year, the clock moved to just 100 seconds to midnight, and the clock in 2022 remains in this perilous position. The statement the organization put out for 2022 said the clock remains at "the closest it has ever been to a civilization-ending apocalypse because the world remains stuck in an extremely dangerous moment."
Distrust in Leadership and Media
Americans are at an all-time high-stress level, trying to deal with economic issues and recovery from the recent COVID-19 pandemic, amidst raging inflation, and now, fear of WWIII has become real while watching Putin's brutal attack on Ukraine. Not to mention trust in government is at an all-time low, and not just here in the U.S. In January 2022 a study by Edelman, who has studied trust globally for over 20 years, was published that showed 66% of people around the world believe their government is intentionally trying to mislead people. The same study also shows an average of 76% of people globally worry about fake news being used as a weapon, with the U.S. at 74%. Mistrust in world leaders, government officials, and mainstream media outlets is at an all-time high. Most of the world has awoken, to a significant degree – and the consensus is, we can no longer trust in our leadership or our media. So yes, Americans are facing these facts and planning appropriately.
Underground Bunker Costs
These days, "doomsday preppers" are not looking so crazy. As we've discussed previously, those with the financial means to invest in shelters for survival purposes are doing just that. The wealthy have been investing in luxury digs for survival purposes for a while now. Lately, in Europe, there has been a surge in bomb shelters, the threat of nuclear war seeming imminent to the people there. People who don't have the money to buy one are attempting to make their own, but in the case of nuclear war, there are things you must incorporate that are necessary for sustained survival. If you've been thinking about building a bomb shelter, here are some of the necessary things and their costs.
According to HomeAdvisor, an underground bunker kit that typically includes a filtration system for water and air, just 200 square feet is going to cost on average $52,750. However, this doesn't include shipping or installation, and shipping alone can cost around $10,000. Then if you need the shelter installed, you're looking at another $20-25K for excavation of the land and installation costs. There are several different types of shelters, so it's important to know exactly what type you want.
Although most bomb shelters nowadays come with filtration systems to handle nuclear fallout, a "doomsday bunker" – also called an "apocalypse bunker" is made for a more extensive stay. These can cost anywhere from $35K to several million dollars. Of course, they're designed to provide an alternative housing solution for an indefinite period, so more provisions are necessary. If you have to buy your own filtration system, it will cost you between $7K and $10K.
Some other costs to consider are building a sustainable greenhouse or hydroponic gardening system, costing around $25/per square foot. Installing a satellite dish will cost around $170. A septic system will be necessary, costing between $2,500 and $5,000, and of course, you'll need to stock the bunker with a considerable amount of food and supplies. The cost of supplies varies so widely that it's tough to estimate, but there are tons of survival groups and websites that can help if you're seriously interested.
A popular kind of bunker is called a Rising S bunker, made by the Rising S Company out of Texas. They sell bunkers priced between $70K and $240K on average but have many options. The company told Business Insider that in February of this year they saw a huge increase in inquiries and sales. The company U.S. Buildings Group out of North Carolina reported similar findings, with sales on bunkers spiking 130% in February of this year compared to last year. This has been reported in companies who sell bunkers all over the country, especially since Russia's invasion and atrocities on Ukraine.
---
Read more on Russian MREs, surviving a nuclear attack in NYC, and other survival matters on CitySignal.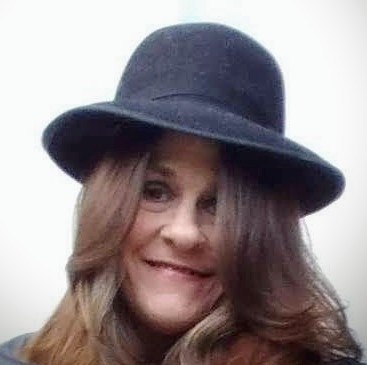 Rochelle Harris is a passionate writer originally from Phoenix, AZ. who credits her success to integrity and determination. She has a great sense of humor, loves music and her family, and writes fiction and poetry in her spare time. She is excited about the New York experience and lifestyle! Follow Rochelle on Twitter at @LinguisticAnRky or get in touch at [email protected]