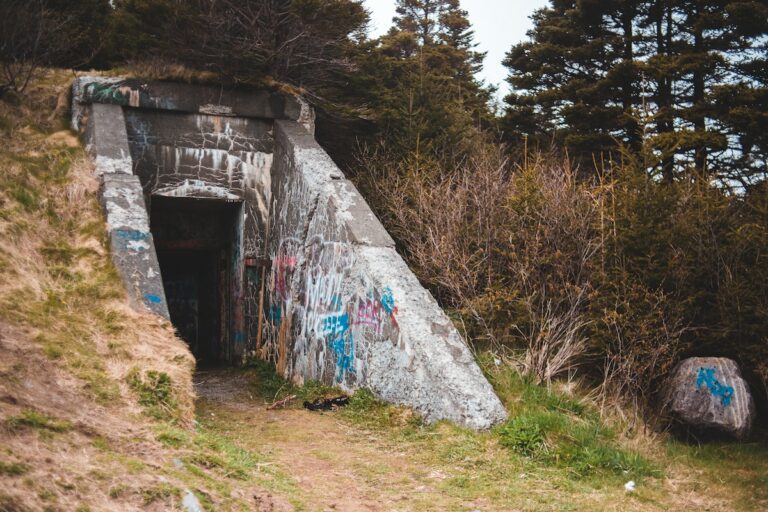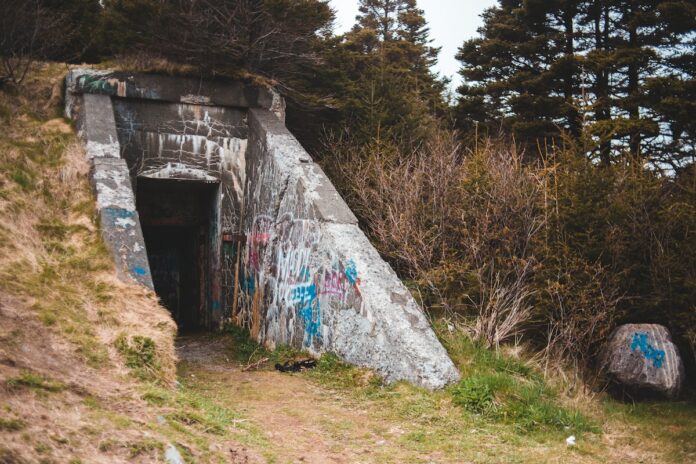 At the onset of the pandemic in 2020, the interest in underground bunkers rose dramatically. Many who were interested in installing an underground bunker before, wanted to for reasons such as nuclear war or asteroid hits. The pandemic led many to fear civil unrest and some people's interest rose in obtaining an underground bunker of their own.
Celebrities and the rich and famous have long been purchasers of the storied underground bunkers. Their seemingly unlimited bank accounts allow them to own luxury bunkers, housed with everything from bowling alleys to saunas. 
Many of us have watched the 1999 film, Blast from the Past, starring Brendan Fraser, Alicia Silverstone and Christopher Walken. In the movie, Brendan Fraser's character emerges from a nuclear fallout shelter, after living there for 35 years. Today's bunkers are very similar to the one seen in the movie-the interiors look like a home, with many amenities included. The homes are housed underground. Sorry ladies….Brendan Fraser isn't included! 
What is an underground bunker?
Essentially, an underground bunker is a specially crafted room, or series of rooms, designed to protect its inhabitants from danger. 
Rising S Company in Texas, offers some of the best underground bunker options available. The company manufactures bunkers that are meant to last for generations. Many of their bunkers are designed to hold at least a year's worth of rations inside them. 
Rising S Company offers options that range from an economy class up to a luxury series. The bunkers range in size and amenity options. The smallest option is just under $40,000 and it is manufactured with the same high standards as the luxury options. It includes bunk beds, a kitchen sink,air filtration system, composting toilet and 12 volt LED lighting.
If you are looking for high-end, the Aristocrat is the most luxurious and amenities heavy version that Rising S offers. This option will set you back approximately $8.3 million. The Aristocrat includes a gun range, bowling alley, swimming pool, sauna, and a gym. Each luxurious bunker contains a multi-car garage and fully customized kitchen cabinets and interiors.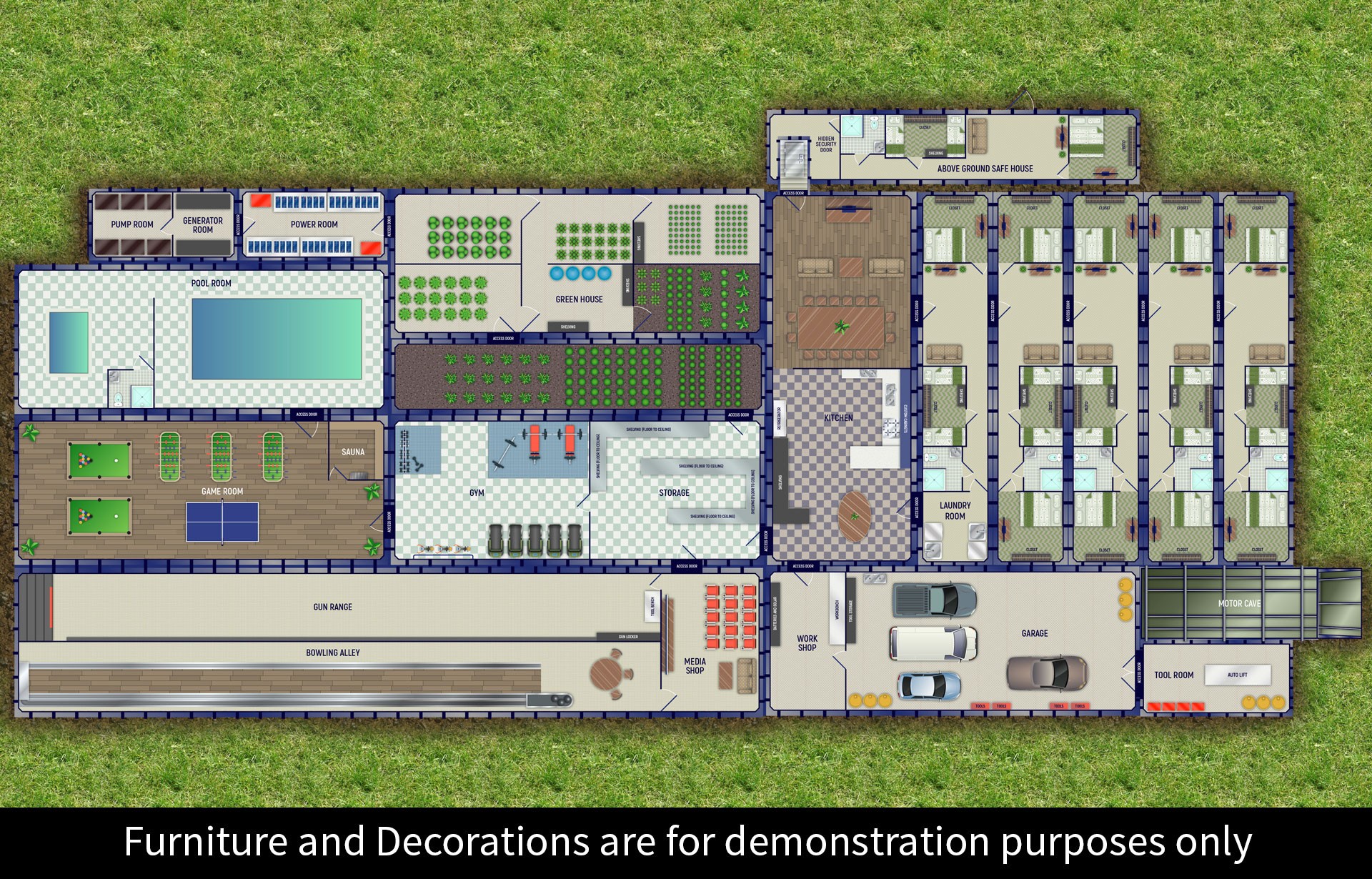 The Aristocrat also includes a safe house just above the underground bunker. The safe house hides the entrance of the Aristocrat To the naked eye, the safe house just looks like any other pre-fabricated building. Behind the lackluster exterior lies bulletproof walls and heavy blast doors. 
What options do I have for purchasing my own underground bunker? 
The options are endless for your future underground bunker. If you are on a tight budget, the economy and standard options might be your best bet. If you have unlimited funds, the Aristocrat is the one for you.
You may be wondering what type of location options you could have with a bunker. Maybe your current home isn't set up to have a bunker installed beneath it. If you don't mind moving, there are options for you.
In Kansas, Survival Condo has solved that little problem. The company turned the Atlas Missile Silo into luxurious survival condos. With a Survival Condo, you will have peace of mind AND neighbors. There is a condo association who institutes rules, similar to any neighborhood's HOA.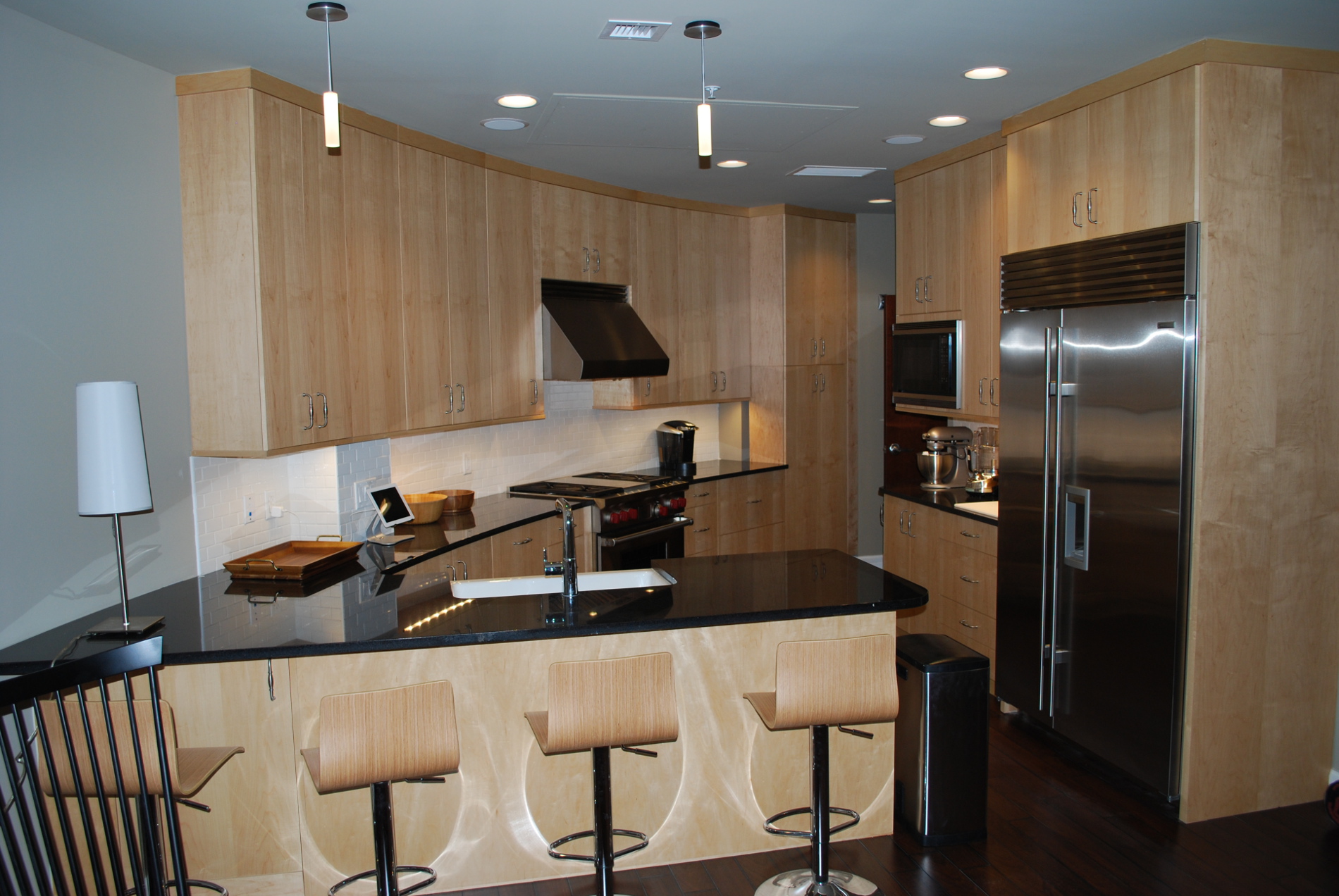 The residents of the Survival Condos have a large list of shared amenities in the community. Some of these amenities include:
Elevator system

Hydroponic food production

First-Aid center

Theater

Library

Classrooms

Weather Station

Lounge and Bar
Who owns an underground bunker? 
You might think that only celebrities and millionaires own underground bunkers. That is far from the truth. Many people who are interested in protecting their families own smaller bunkers, in case they feel the need to be protected. 
Of course, millionaires easily have the funds to install the Aristocrat below their homes. Rumors have swirled for years about multiple celebrities owning their own bunkers. 
Due to the nature of the industry and for security reasons, rumors swirl in regard to exactly who owns underground bunkers. It has been stated A-listers, doctors, lawyers and tech billionaires own bunkers in an assortment of styes and locations. 
Currently, there is an underground Las Vegas bunker for sale. It was originally owned by Investor Jerry Henderson. Mr. Henderson owned the company Underground World Homes and this one was built for his personal use in 1978.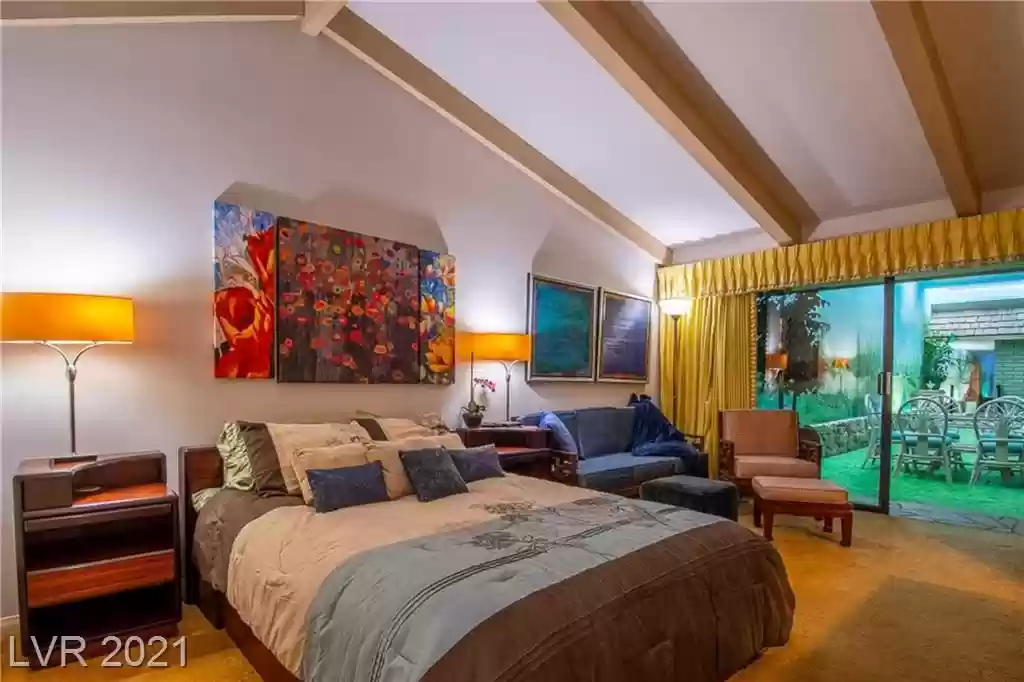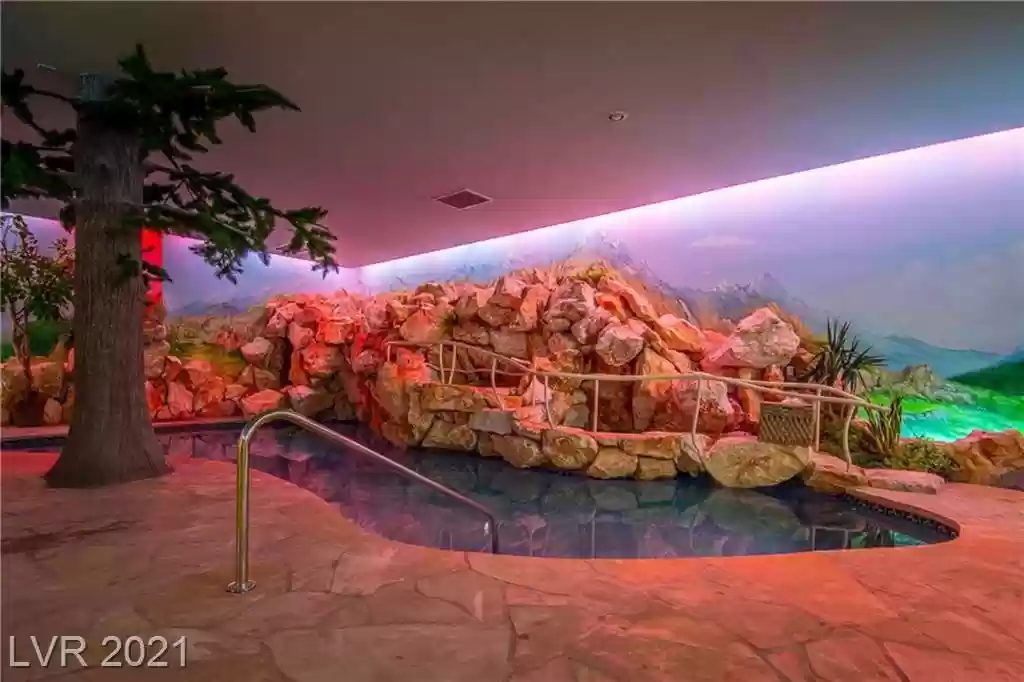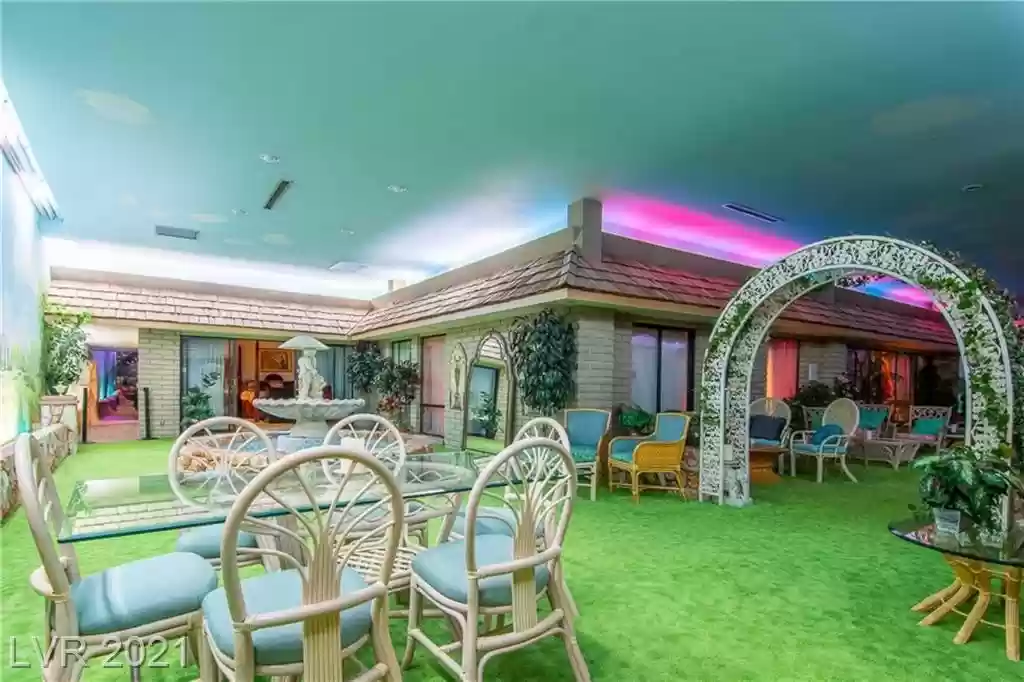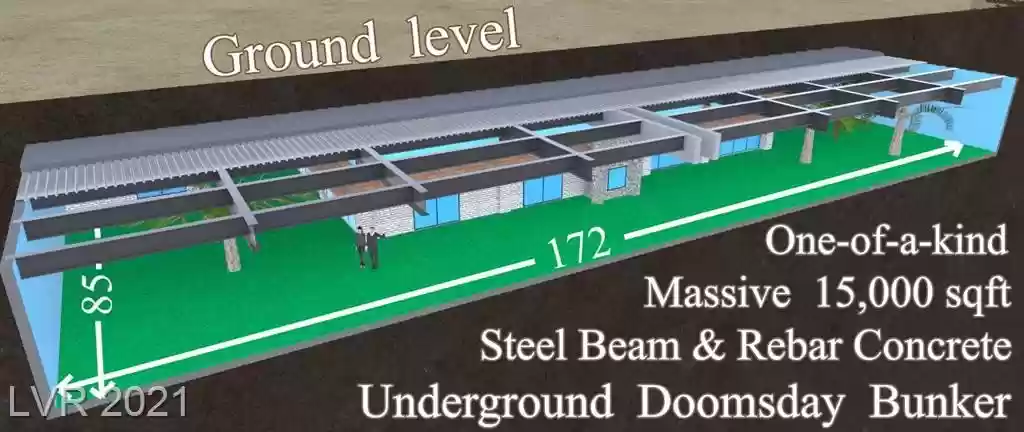 Have you ever considered purchasing an underground bunker for yourself and your family? Did you know that underground bunkers are as popular as they are now and that there are affordable options for them? 
---
Read more on doomsday bunkers, Russian MREs, surviving a nuclear attack in NYC, and other survival matters on CitySignal.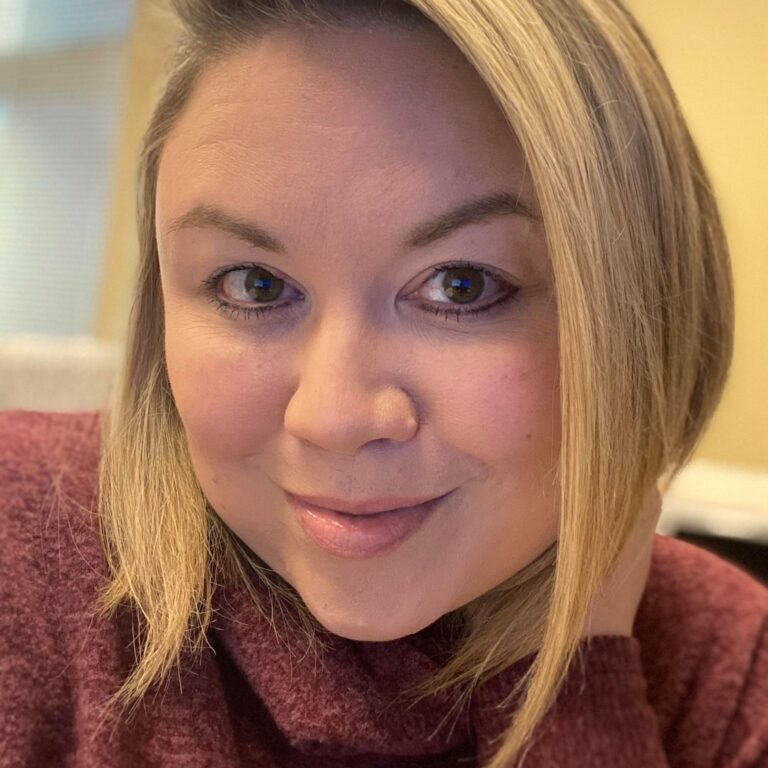 Kristi Hill is a freelance writer who loves to travel, cook and watch college football. When she isn't writing, she's usually listening to classic rock and spending time with her dog, Chico.