Are fully powered by renewable energy buildings the future of real estate?
What is One Manhattan West?
One Manhattan West is a sixty-seven-floor sleek skyscraper designed by Skidmore, Owings&Merrill architects, and managed by Brookfield properties. The building is located adjacent to Penn Station and is much like a self-contained oasis that houses office spaces, apartments, food/retail/pop-up space, an ice rink, and a two-acre public plaza with a year-round arts program. Stunning features include column-free floor plans, high ceilings, floor-to-ceiling views of NYC, and a landscaped rooftop terrace.
Renewable energy is the trend of the future
As part of one of the most prominent NY state renewable energy deals, Brookfield Renewable will provide hydropower for the skyscraper. The five-year agreement is part of a larger goal across the Brookfield Properties portfolio to reach net-zero emissions by 2050. Brookfield renewable operates more than seventy hydropower facilities across the state and in the future, will supply tenants with a digital tracking tool for each tenant's energy consumption.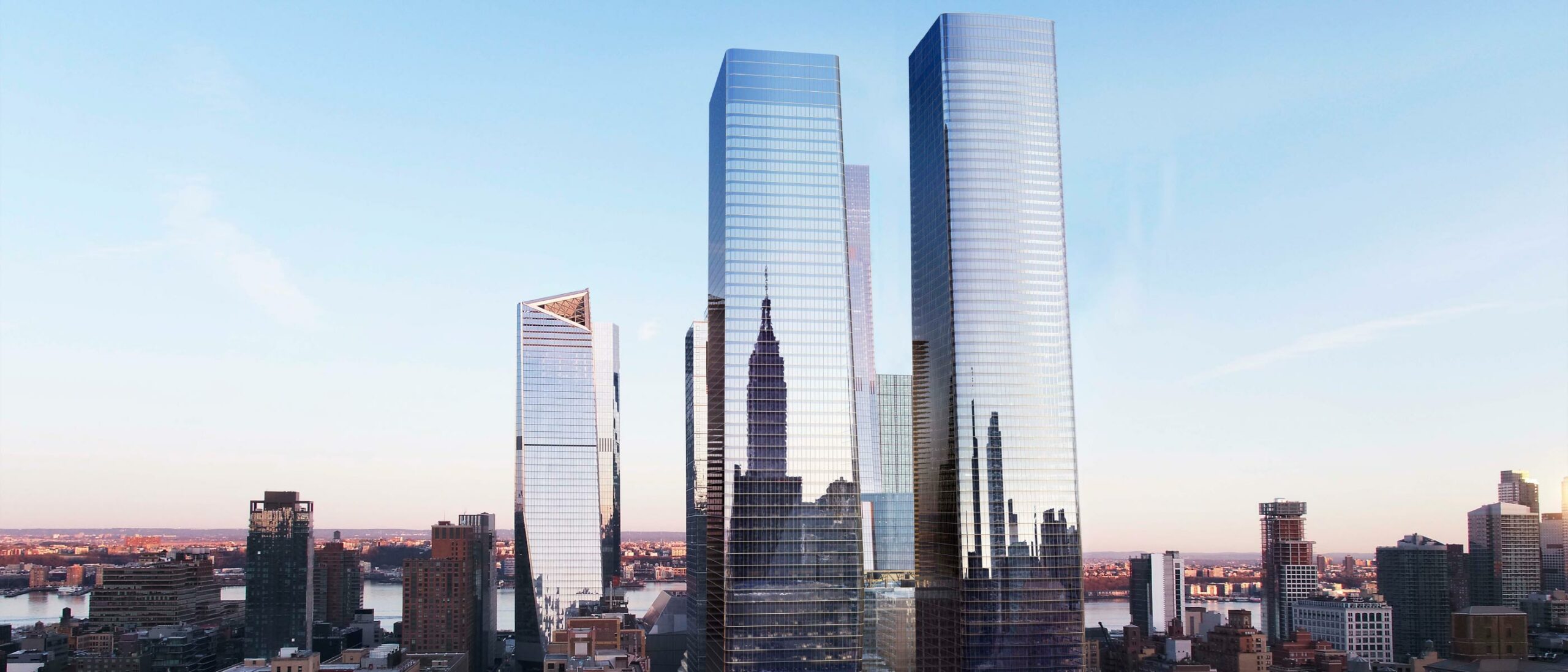 Net-zero, the wave of the future
The public is becoming more and more mindful of environmental health, pollution, global warming, and climate change. As a result, there is a growing need for renewable energy sources. The latest growing trend among architects is net-zero energy and minimizing our carbon footprint. A net-zero energy building is a building that utilizes the same energy that it generates on-site.
Famous renewable energy giants
Most notable examples of renewable energy constructions include the 
United Therapeutics Unisphere in Maryland, USA. A 135,000 square foot building of a mix of office, retail, and public amenity space that will be charged with managing an unlimited supply of transplantable organs. The final result of the building will be that of a Net Zero Site using solar, geothermal, earth-coupled heating/cooling, natural ventilation, a thermal pool, and daylight harvesting, among other things. 

National Renewable Energy Laboratory(NREL) in Colorado, USA, where almost all the buildings of the campus are marked with LEED or net-zero stature. NREL also was built with water conservation in mind and all the systems are easy to use and maintain. Currently, the facility maintains a 50% better efficiency than the Colorado current commercial codes. 

La Jolla Commons

in San Diego, California, is a 13-story, 302,261-square-foot office tower built with a glass curtain wall system that has highly efficient, insulated, low-emissivity coated double-paned glass. 

Indira Paryavran Bhawan, Ministry of environment and forest, New Delhi, India, constructed in 2014. India's first net-zero building has more than 50% of the area covered with appropriate vegetation and 75% of the built floor space uses daylight to light the rooms as opposed to needing to spend energy on artificial lighting. The building has both a GRIHA 5 star rating and a LEED Platinum rating and uses techniques like wastewater recycling and geothermal heat exchange.

Avasara Academy, Lavale, Pune, India, a net-zero building completed in 2020 that obtained its title through technologies that reduce energy dissipation by 85%. This is partially due to solar chimneys, earth ducts and vertical cavities that help with naturally and efficiently ventilating the campus.
Green energy creates real estate value
Since the construction industry is responsible for 39% of global carbon emissions, more and more companies are demanding sustainable energy sources. The customer interest in renewable energy demonstrates an upward trend among real estate buyers. 
As more people consider long-term climate decisions when investing, it is evident that decarbonization contributes to real estate evaluation. In addition, environmentally friendly practices also impact the workforce/job market. Companies that value renewable energy attract and retain talent based on aligned environmental values.
Regulating industry advancements 
As environmentally-friendly values become progressively popular and lucrative, The World Economic Forum (an agency that aims to design a standard set of environmental principles in partnership with the real estate industry) is racing to define environmental principles in collaboration with the real estate industry. But unfortunately, the regulations and laws of cities and states are still playing catch-up when it comes to diminishing our carbon footprint.