Update: Mrs. Johansson's property at 411 East 53rd Street was sold on March 10th, 2022 for $1,877,000.
Scarlett Johansson is a well known Hollywood actress who has become a household name. While taking care of her two children, filming in various blockbusters or indie movies, and filing a lawsuit against Walt Disney over the Black Widow release, she manages to find time to buy and sell real estate. So much so that she has gained the reputation of being quite the real estate tycoon. She loves buying luxury places on both coasts and doesn't seem to stay in one place for long. Indeed, Scarlett and her SNL-star husband Colin Jost, their baby boy Cosmo, and her daughter Rose from her second marriage with Romain Dauriac are constantly on the move. It is unknown where they spend most of the time, but one thing we do know, her house collection sure is impressive. Here is the list of the luxury places that Scarlett Johansson has called her home.
Ivy House in Palisades, New York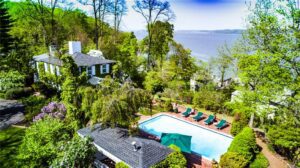 Scarlett Johansson is known to be one of the highest-paid actors of Hollywood; therefore it's no wonder that she has joined a star-studded group of homeowners within the Snedens Landing neighborhood in Palisades, New York. Due to its close proximity to New York City and wooded areas with lots of privacy, Palisades is often referred to as a paradise for celebrities. Indeed, Uma Thurman, Bill Murray, Diane Sawyer, and Angelina Jolie are some great examples of celebrities who have lived in this secluded and whimsical area.
In 2018 after earning an estimated $56 million for portraying Black Widow in the Marvel cinematic universe, she bought a 4000 sq ft estate atop 0.79 acres of land located at 40 Washington Spring Road. Known as the "Ivy House" to locals, the house has stunning views from every angle and overlooks the Hudson River. The 4-bedroom, 4-bathroom home even has a pool and an adjacent cabana house! Just imagine waking up to the natural light and the gorgeous views of the Hudson River, as all the bedrooms offer river views and balconies. Similarly, the living room also provides a panoramic view of the river. The two-floored house stands out in the neighborhood with its New-Orlean's style wrought-iron balconies, exquisitely stunning gardens, elevated brick patio, and outdoor footpaths. Scarlett and Colin's home includes a tennis court, swimming pool, and a deluxe pool house. In addition, the star can park her luxury cars in a two-car garage and an additional standalone four-car garages. It will take 25 minutes for Scarlett and Colin to visit their beloved New York City. With its charming details such as an exquisite fireplace and French doors, the residence radiates beauty and coziness.
Scarlett can boast about owning a house with a rich history. The star of the Black Widow resides in the same residence that was designed by Eric Gugler, an American Neoclassicist architect known for creating the Oval Office in the White House for President Franklin Delano Roosevelt in 1933. Gugler then went on to design the Ivy House in 1953. Many other celebrities have also called the Ivy House home. Most notably, the house belonged to actress Brenda Forbes, who used to invite A-lister Hollywood elites such as Noel Coward, Catherine Cornell, Laurence Olivier, and the legendary Katherine Hepburn over for Thanksgiving and other events.
Private Paradise in Amagansett Dunes, Suffolk County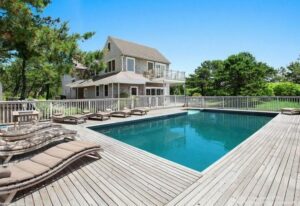 Next up, we have Scarlett Johansson's $2.2 million beach house on Shipwreck Drive in Amagansett Dunes, New York that she added to her impressive list of real estate properties a few years ago in 2014. The 4-bedroom, 5-bathroom home has pine wood floors, a double stucco fireplace, and a pool area perfect for soaking up the sun. All bedrooms come with a private balcony. The beach house in the Hamptons was built in 1999 and has direct access to the ocean given its proximity to Napeague State Park.
Scarlett Johansson's current husband, Colin Jost, purchased his own 1.2 acres property with four bedrooms and three bathrooms in Hither Woods for $2.149 million back in 2015. The 2,600 sq ft home was first constructed in 1960 and has been extensively renovated since then with top-of-the-line appliances and features. The Saturday Night Live co-head writer and Scarlett Johansson get to enjoy features such as a double-sided floating fireplace, eat-in gourmet kitchen, and a wet bar in the master suite.
Scarlett Johansson Homes in Los Angeles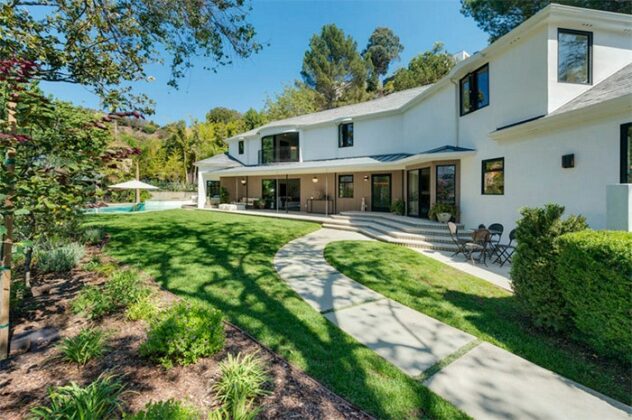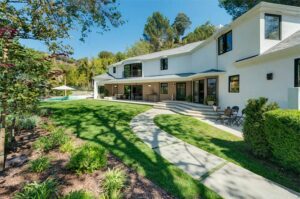 As typical of a Hollywood star, Scarlett Johansson spends her time between New York and Los Angeles. Back in 2014, she purchased a 3,500 square foot property for $3.88 million in Los Feliz with her then husband, Romain Dauriac. The mansion is a stunning two-story home that sits on almost an acre of land on a quiet cul-de-sac. It was first built in the 1940s and features four bedrooms, four full and two half bathrooms. Some of our favorite features of the home include a carved marble mantelpiece, the privacy balcony from the master suite with views of the Hollywood sign, and an eight-person spa out by the swimming pool.
Scarlett Johansson's Former Homes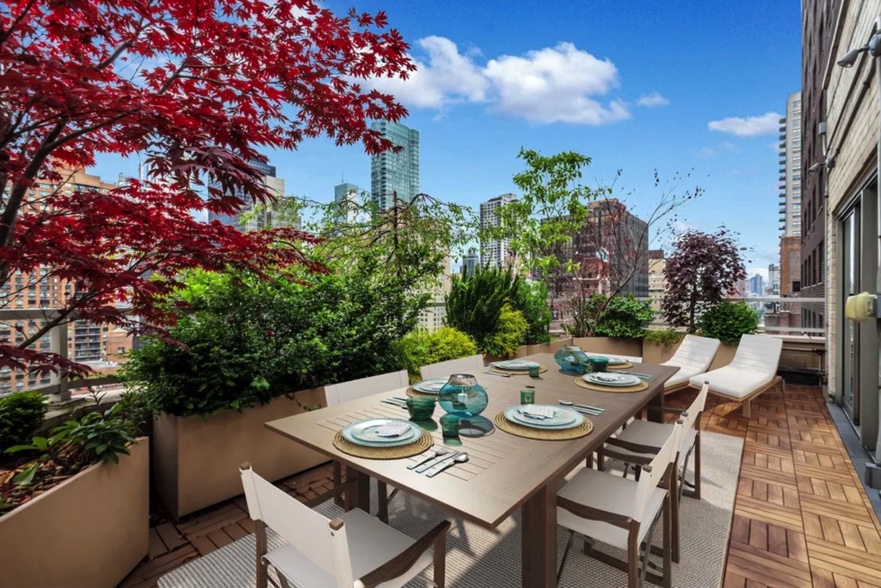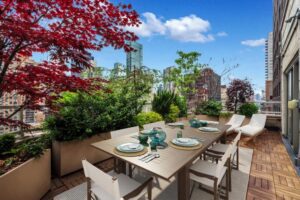 The actress has owned numerous luxury homes over the years. Take for example, her gorgeous penthouse apartment located at 411 East 53rd Street which she acquired back in 2008 for $2.1 million. The home is situated in a primary location between Midtown Manhattan's Sutton Place and Turtle Bay neighborhoods. Scarlett Johansson is now looking to sell the property. From what we've uncovered, the original listing price was $2.5 million but is now priced at $2.3 million. The penthouse is also available as a rental for $6,500 per month.
Other notable purchases include her Spanish Villa in LA which she purchased back in 2007 for $7 million. The 4-bedroom, 5-bathroom house was sold for $4 million after three years in 2010. Johansson and then-husband Ryan Reynolds also purchased a Buff and Hensman-designed post-and-beam home in Los Feliz for $2.9 million. The house sold in 2012 for $3.5 million once the couple split. Johansson also sold a condo at the Hollywood Versailles Tower for $470,000 in 2013 on her own.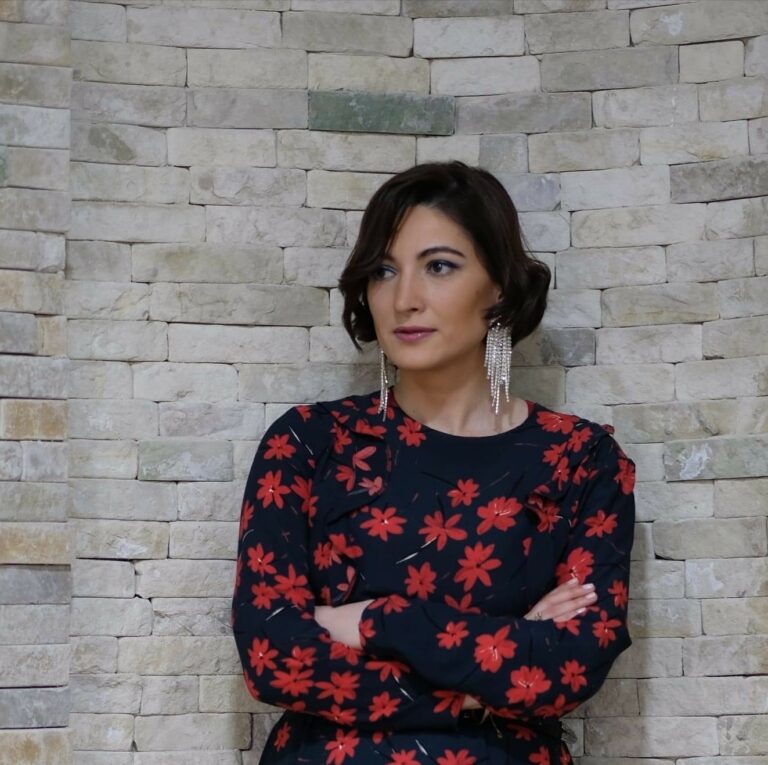 Ruska Giorgadze is a journalist and film critic with 10-plus years of experience in broadcast and press journalism. She has a Master of Mass Communications.