It is a system of many, controlled by a select few. History has shown us that oligarchies tend to become tyrannical, as they rely on oppression and public obedience to exist. 
What Is An Oligarch?
First of all, what exactly is an oligarch, and why are they only in Russia? The short answer is they're not only in Russia, but the regime there has often been called an oligarchy, and especially in recent news. An oligarchy is a power structured system controlled by a few, whether it be due to wealth, fame, nobility, religious control, education, corporate control, military control or otherwise. Plutocracy is another term used for an oligarchy, particularly one run by a few extremely wealthy and influential people. Can you guess what other country – besides Russia or China – is said to be quickly becoming an oligarchy? If you said the United States, you would be absolutely correct. (Hmmm.)
Russian Oligarchs 
But back to the topic at hand (and in perfectly executed traditional American hypocrisy) – the Russian oligarchs, and how they're doing with their U.S. holdings. Let's first attempt to identify who they are, which can be difficult, due to tactics used by the ultra-rich to disguise personal wealth. But we definitely know who the main ones are, as President Putin holds regular meetings with these men of power. The business oligarchs in Russia today are often relatives of government officials, government officials themselves, or criminal bosses connected with the government. (Nothing quite like painfully obvious government corruption, here!) 
Some of the big names today are Roman Abramovich, Oleg Deripaska, Alisher Usmanov, Vladimir Potanin, Mikhail Prokhorov, Gennady Timchenko, Vagit Alekperov, Petr Aven, Arkady Rotenberg, German Khan, Viktor Vekselberg, Mikhail Friedman, Dmitry Rybolovlev, Pyotr Aven, Vitaly Malkin, and Vladimir Litvinenko. These are just a few, but are prominent oligarchs today. One study in 2003 identified 21 different types of oligarchic groups. 
U.S. Sanctions
So you may be wondering, in our present situation, how we go about imposing sanctions or impounding yachts in the United States for these Russian billionaires – especially when they have already gone to great lengths to disguise it. Indeed, the complicated process of detangling who owns what can be very challenging. Not only that, but the process is lengthy, often taking years to go through court proceedings. But if an individual is on a list to be sanctioned, any asset that can be linked to them is automatically frozen. However, anything owned by a friend, a relative or a shell corporation has to be sorted out, which is up to the Treasury Department's Office of Foreign Assets Control. Needless to say, it's a complex process. 
This may lead you to question whether our increasing and rigorous sanctioning of Russia and Russian oligarchs is even having an impact. With Putin so secretive and hard to read, "disinformation" warfare on both sides, and a mainstream media forum most people don't trust – globally – it's nearly impossible to know what's really going on at any given time. How much of an impact the sanctions have had, and whether they're targeting the right people or not, is yet to be determined. War is quite complex, with its subtle nuances, secret intelligence, strategic planning, and cutting edge technology being consistently produced. But there's one thing you can be very certain of: the initiator of any war is extremely prepared. Never underestimate your enemy. This common-sense fact should never foolishly be discarded, especially when discussing Putin. 
Russian Activity in the U.S. Post-Sanctioning
There has been some recent activity in the U.S. by notably wealthy Russians, since the sanctions. Take Alexey Kuzmichev, Russian billionaire and co-founder of Alfa-Bank, the largest privately-owned bank in Russia – and one of the U.S. sanctioned businesses. He listed his Upper East Side quadruplex in the Atterbury Mansion at 33 E. 74th St., just around the beginning of March, for $41 million – a million under what he paid for it. He also recently stepped down from the other main business he co-founded with Russian billionaire pals Mikhail Fridman and Pyotr Aven, as well as German Khan and Andrei Kosogov. Europe sanctioned Fridman and Aven of LetterOne, while the U.S. sanctioned Alfa-Bank. Khan and Kosogov resigned alongside Kuzmichev. I'd say that's a pretty good sign that the sanctions are making an impact.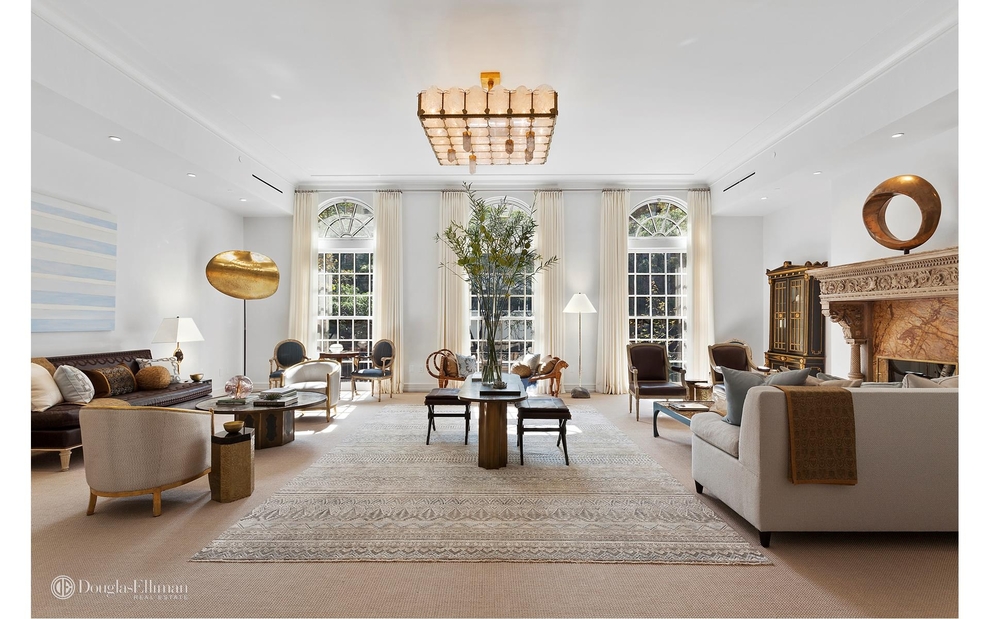 The four-floored home Kuzmichev is selling totals 10,088 ft² and has 5 bedrooms, 5 full bathrooms, and 3 half baths. Features include white oak floors, Olympian White Danby Fleuri Stone countertops and island, top-of-the-line appliances, 12′ ceilings, and a private elevator.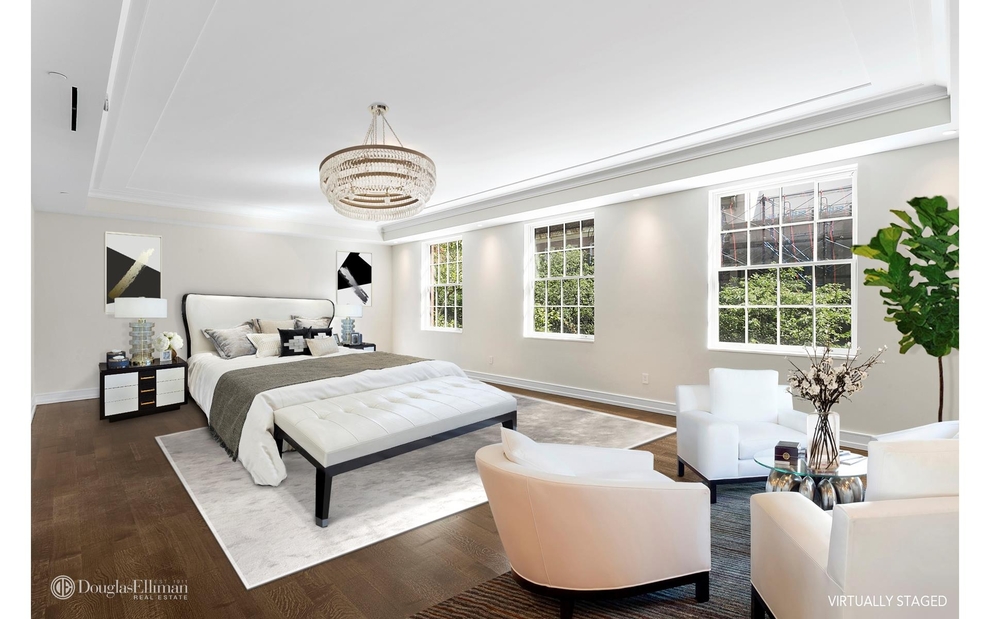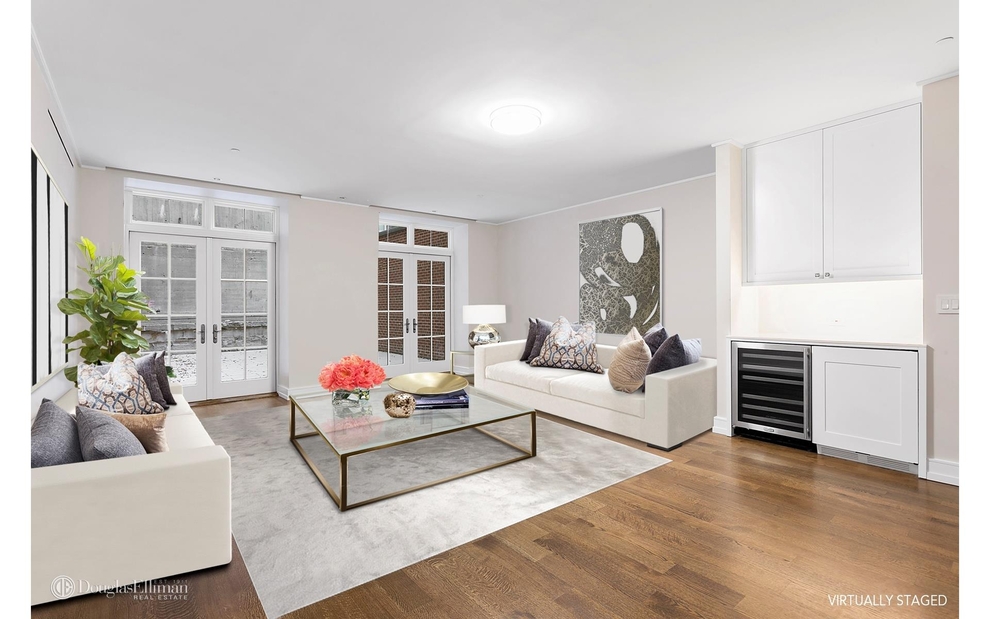 While this information alone is not indicative of a massive Russian billionaire sell-off, Dolly Lenz, one of the most wanted luxury real estate brokers in America, talks about Russian billionaires making multiple inquiries lately, as well as several real estate deals they've pulled out of, since the sanctioning. She feels they are getting ready to start selling while they can. 
Other sources reveal numerous listings on the luxury market being shopped "quietly" because the Russian sellers don't want their information made public. Some of these listed in NYC include notorious luxury addresses like: 515 Park Avenue, 15 Central Park West, Central Park South, Deutsche Bank Center, the Plaza Hotel, Billionaire's Row, Park Avenue, Fifth Avenue, 2nd and 3rd Avenue. Florida's Fisher Island and luxury properties in Florida and Miami are also getting a lot of Russian sellers wanting to sell – also quietly.
Clearly, the sanctions are having a far-reaching effect, and some panic is in the air. But Putin is a cool cucumber, and only time will tell how much any of the countries – including ours – will be affected, in the end.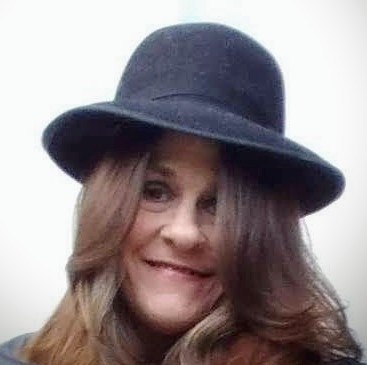 Rochelle Harris is a passionate writer originally from Phoenix, AZ. who credits her success to integrity and determination. She has a great sense of humor, loves music and her family, and writes fiction and poetry in her spare time. She is excited about the New York experience and lifestyle! Follow Rochelle on Twitter at @LinguisticAnRky or get in touch at [email protected]